Actor Alec Baldwin has denied that he "punched anyone over a parking spot" following his Friday arrest on an assault and harassment charges in New York.
In a pair of tweets dispatched from his Hilaria and Alec Baldwin Foundation Twitter account, Baldwin said that he realizes "that it has become a sport to tag people w[ith] as many negative charges and defaming allegations as possible for the purposes of clickbait entertainment," but that "no matter how reverberating the echos [sic], it doesn't make the statements true."
Baldwin was charged with misdemeanor assault and harassment after he punched someone during what police officials described as a dispute near his home in New York City's Greenwich Village.
Baldwin is expected to appear in court on Nov. 26.
A representative for the actor had no comment.
Baldwin, 60, has faced legal trouble in the Big Apple in the past.
In 2014, after a New York City police officer issued him a summons him for riding his bike the wrong way on a one-way street, Baldwin allegedly said, "I don't have identification. Just give me the f---ing summons" and "wrap this summons around your head."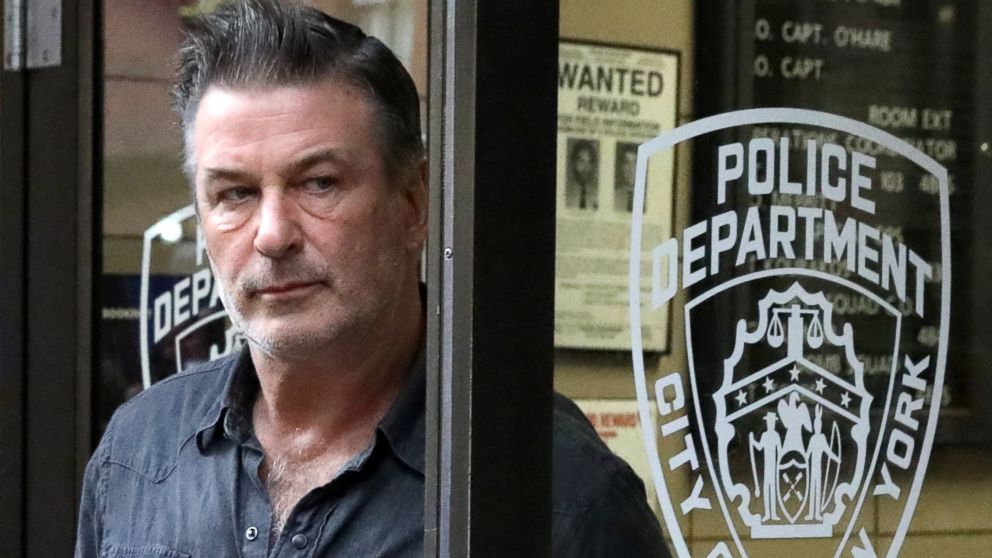 A police source added at the time that Baldwin "got arrogant and loud," which is why he was given his second summons for disorderly conduct.
Baldwin responded in a tweet of his own, naming the officer and declaring, "New York City is a mismanaged carnival of stupidity that is desperate for revenue and anxious to criminalize behavior once thought benign."
Meanwhile, President Donald Trump, whom Baldwin impersonates on "Saturday Night Live," had a few words of encouragement for the actor, when told about the impending charge.
"I wish him luck," he said.