— -- Colorado gun shop owner Mel Bernstein became casually known as the "most armed man in America" after acquiring thousands of high-powered weapons, bazookas and machine guns.
His firearms collection dwarfs the number of guns -- 47 -- allegedly found in the Las Vegas hotel suite and two homes of mass shooter Stephen Paddock, for instance, but the federal Bureau of Alcohol, Tobacco, Firearms and Explosives (ATF) is unable to confirm whether Bernstein has amassed more weapons than any other U. S. gun owner.
"ATF cannot quantify who possesses the most firearms in America because there is no database to reference this information," an ATF representative wrote in response to an inquiry from ABC News. "A firearm registry or database of individuals who own firearms regulated under the Gun Control Act (GCA) does not exist."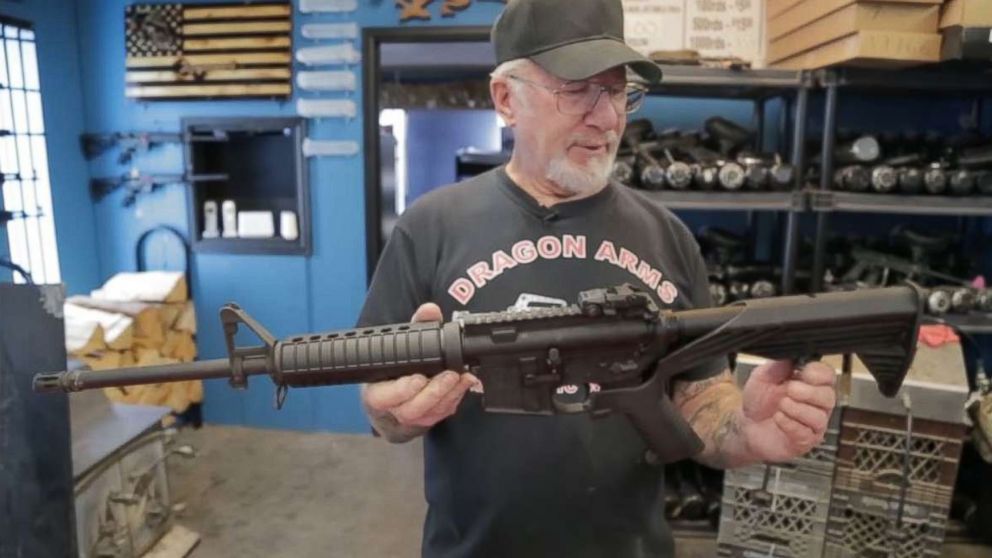 In addition to selling the kind of guns used in the Sutherland Texas, Las Vegas and Columbine High School shootings, Bernstein said, his gun shop sold out of bump stocks shortly after the Vegas massacre that left 58 people dead and over 500 injured. Paddock allegedly modified 12 of his rifles with bump stocks, an attachment that enables a semiautomatic rifle to fire hundreds of shots per minute.
"They were only $185," Bernstein said. "In two days [after the Oct. 1 Vegas attack], we sold all of them."
His supply of eight bump stocks had previously been sitting on the shelf for eight months, he said.
"Whatever the killer used, that's what they want," Bernstein, 71, said of his customers. "They want to feel the firepower. They want to have the gun just like that to show people."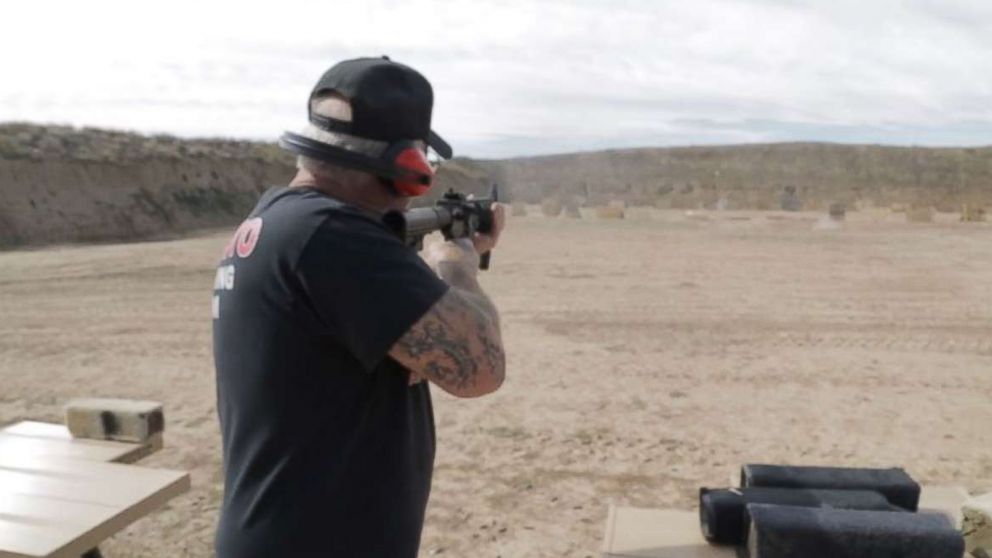 Bernstein says he has amassed over 4,000 weapons at his Colorado Springs compound, where he also keeps military-style vehicles. The weapons are registered in his name, he says, and he also rents and sells machine guns to his customers.
His gun shop, six shooting ranges, military museum, paintball park, motorcross park and home are located on the 260-acre property known as Dragonland.
"We've been selling more guns in the last three weeks than we have in the last eight months," Bernstein said of his firearms shop called Dragonmans.
As for gun ownership in general, about 3 percent of Americans own about half the country's 265 million guns, according to a 2016 Harvard-Northeastern survey. Such "super owners" possess an average of 17 guns each, and an estimated 133 million guns in total.
Bernstein has signs along his mile-long driveway threatening "gang bangers" and "registered Democrats" from stepping onto his property. Bullet-riddled cars and mannequins covered in fake blood serve as a warning to potential trespassers.
"If anybody comes on your property and threatens you with bodily harm, it's legal to shoot them, [according to] Colorado law," Bernstein said as he drove toward his one-story house in which he keeps M16s, sawed-off shotguns, and multiple handguns around his bed.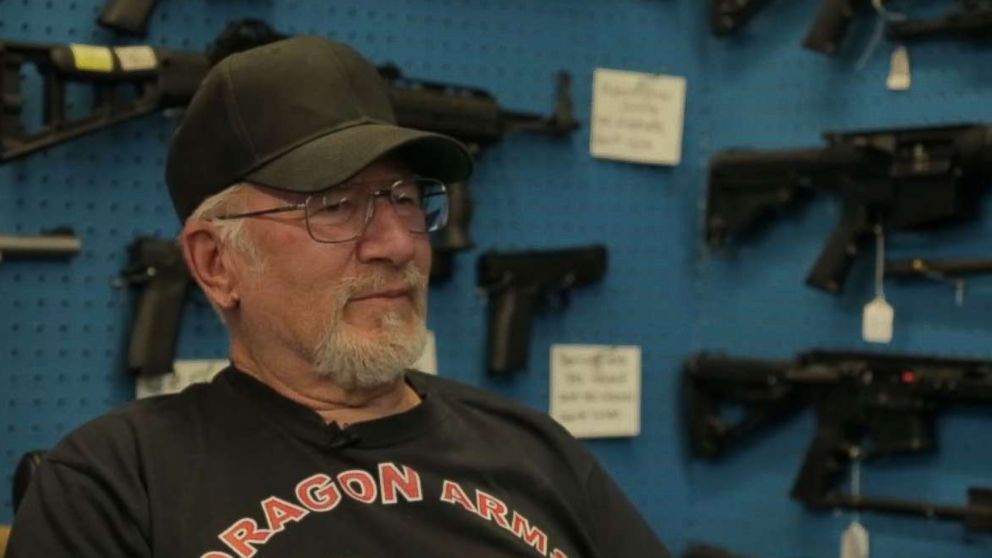 In August, four people used Bernstein's truck to smash into the Dragonmans gun store and steal 84 guns, police said. Federal authorities have since arrested four suspects, including his stepdaughter and step-grandson, who now face felony charges in connection to the theft of firearms from a federal firearms licensee. They have not entered pleas.
Despite all the weapons and warnings, Bernstein says no one has ever been killed or even injured on his property. With one profound exception.
In 2012, his wife, Terry Flanell, 51, was accidentally killed by a smoke bomb on the property while filming a reality-TV pilot for the Discovery Channel.
"One of the smoke containers turned into a rocket and went right past me and through her and killed her," Bernstein said
Now, his home -- decorated with jukeboxes, vintage Cola-Cola memorabilia and model cars -- reminds him of a bygone era.
Bernstein also keeps four female mannequins at the home. "I need someone to talk to, to tell them my problems," Bernstein said.
He added: "This whole house fixed up like this puts me back in my era, back in the sixties where I belong."