Authorities have made an arrest in connection with the mysterious booms going off in the middle of the night over the past several weeks in one Pennsylvania neighborhood.
Since April, residents in Bucks and Lehigh counties have been reporting thunderous noises strong enough to rattle their homes.
Aerial footage from ABC Philadelphia station WPVI shows investigators searching multiple locations in Upper Bucks County on Thursday.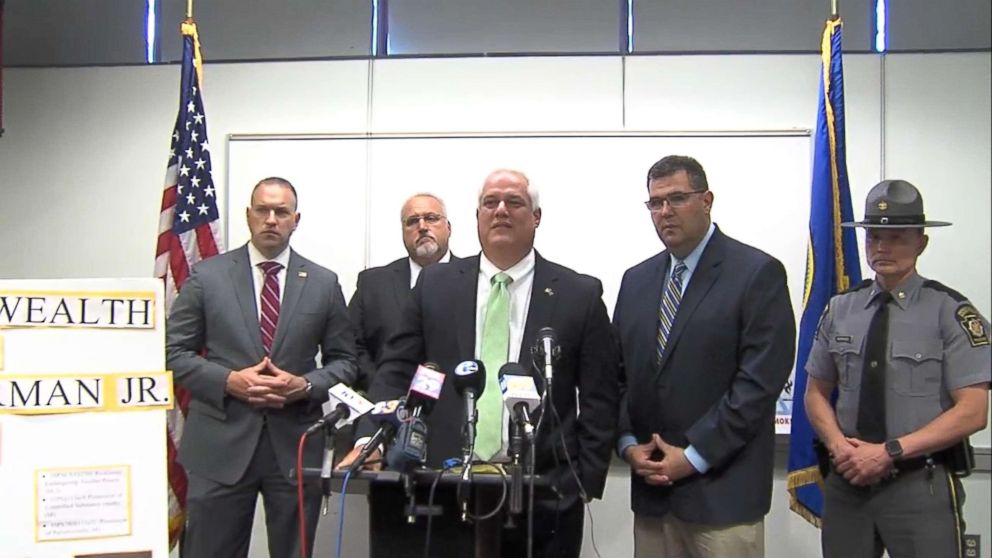 The suspect is expected to be arraigned Thursday afternoon, according to the Bucks County District Attorney's Office.
Last month, authorities discovered that the source of the booms was from someone setting of explosions overnight, WPVI reported.
Residents, some living several miles apart, described rumbling sounds that would shift the ground beneath them. As of May 30, more than 20 explosions had been reported.
Upper Black Eddy resident Nick Zangli first heard the booms on May 12 around 3:30 a.m., he told WPVI.
"I happened to be awake and it scared the heck out of me," Zangli said, adding that it caused him to jump out of bed. "It was definitely a very large explosion."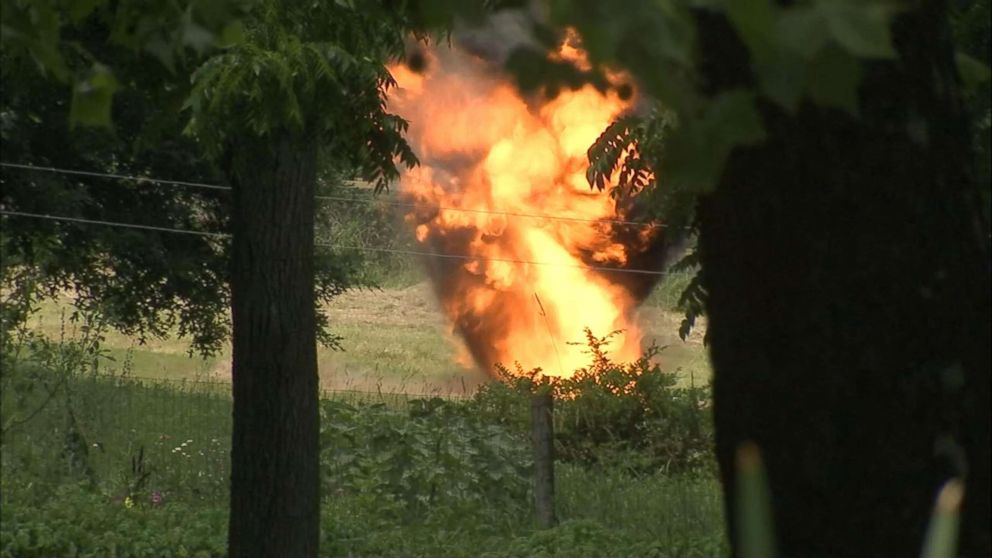 Zangli saw what appears to be the site of one of the explosions after another resident told him about a large hole on the side of a road nearby.
"I stopped and looked at it," he said. "It was obviously an explosion. It had blown debris across the road and stuff."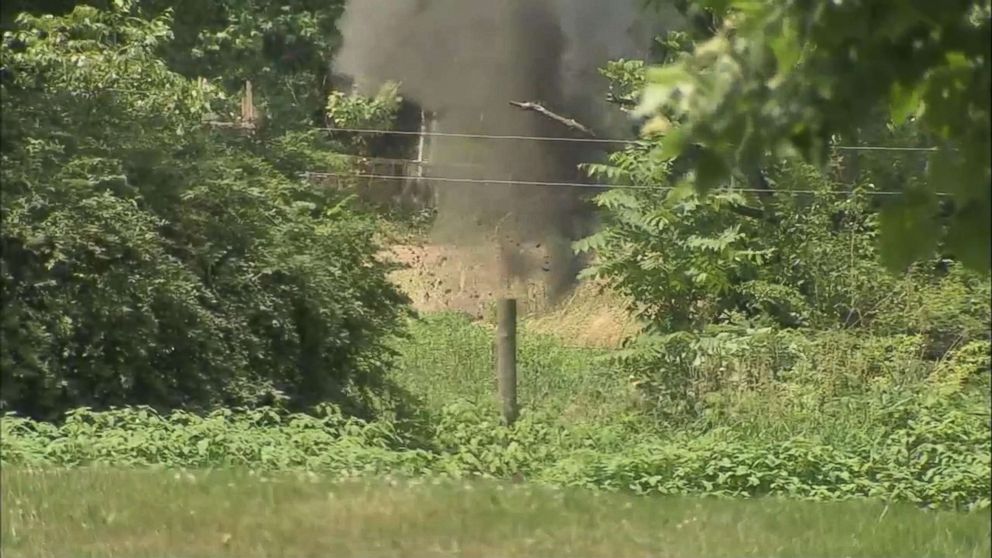 Haycock Township resident Sue Crompton told WPVI that a loud boom near her trailer "actually rumbled the whole room."
In addition to the district attorney's office, the Pennsylvania State Police, the FBI and the ATF are assisting in the investigation.
This is a developing story. Please check back for updates.