Brazilian mother reunites with 14-year-old son 8 months after separation at U.S. border
The mother has filed a lawsuit arguing against the government.
A mother and son separated more than eight months ago by immigration officials at the U.S.-Mexico border were reunited at an El Paso, Texas, airport on Tuesday.
Jocelyn, a 31-year-old immigrant from Brazil who asked that her last name not be used, and her 14-year-old son, James, crossed the border near El Paso illegally in August to seek asylum, she told ABC News last week.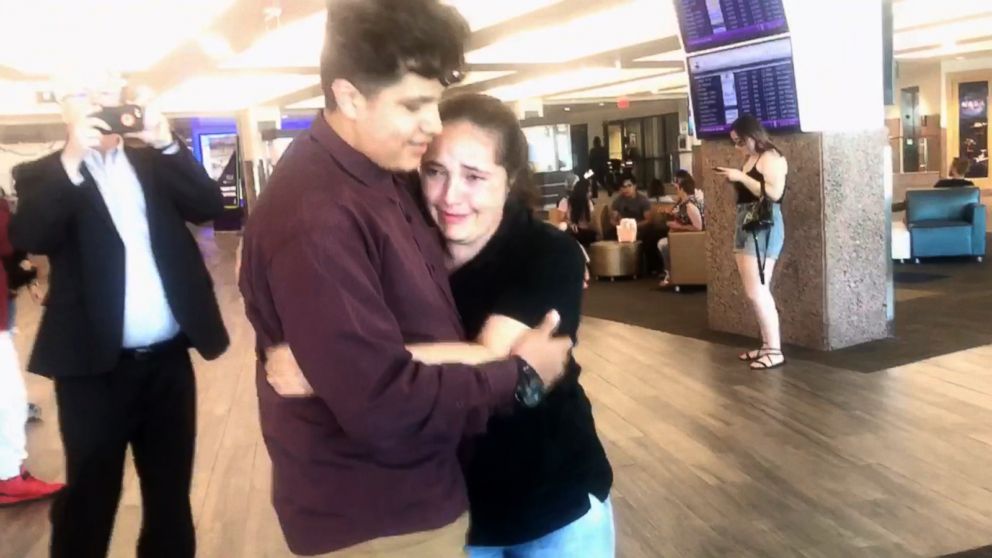 Jocelyn smiled the moment she saw saw James descending an airport escalator, walking toward him as he approached the landing.
The mother shed tears of joy as she embraced her son.
James was taken to a facility in Chicago but remained there even after his mother was released from criminal custody three weeks after their apprehensions.
Jocelyn said that when officers took her son away, the look on his face said, "Mom, help me."
"I didn't know what was going to happen to us," she said. "I spent the night crying because I wanted James to be protected, and I didn't know what was going to happen to him."
Jocelyn was in U.S. federal criminal custody for almost a month for her misdemeanor charge of entering the country illegally and then spent another six months in immigration detention facilities. She's since been living in a West Texas shelter run by a non-profit organization.
James was sent to center in Chicago under the watch of the U.S. Office of Refugee Resettlement. The two have only been about to talk once a week.
"It's a terrible thing, the experience we've had," Jocelyn said in Spanish last week.
The Trump administration has argued that under its "zero-tolerance" policy on illegal immigration, families are being separated because parents are breaking the law and need to be punished, and their children can't be jailed with them.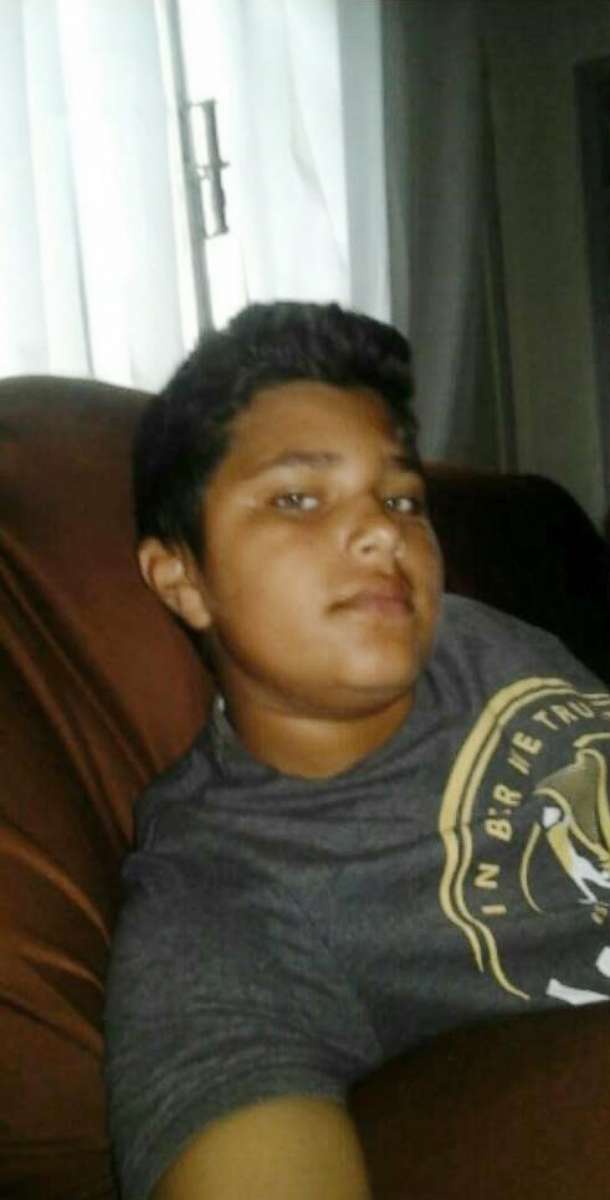 With the help of lawyers from the American Civil Liberties Union, Jocelyn is suing the government on behalf of herself and hundreds of other families that have been separated, arguing that the government has no legal right to keep families separated once parents have been released from custody without sufficient justification.
A judge has yet to rule in that case.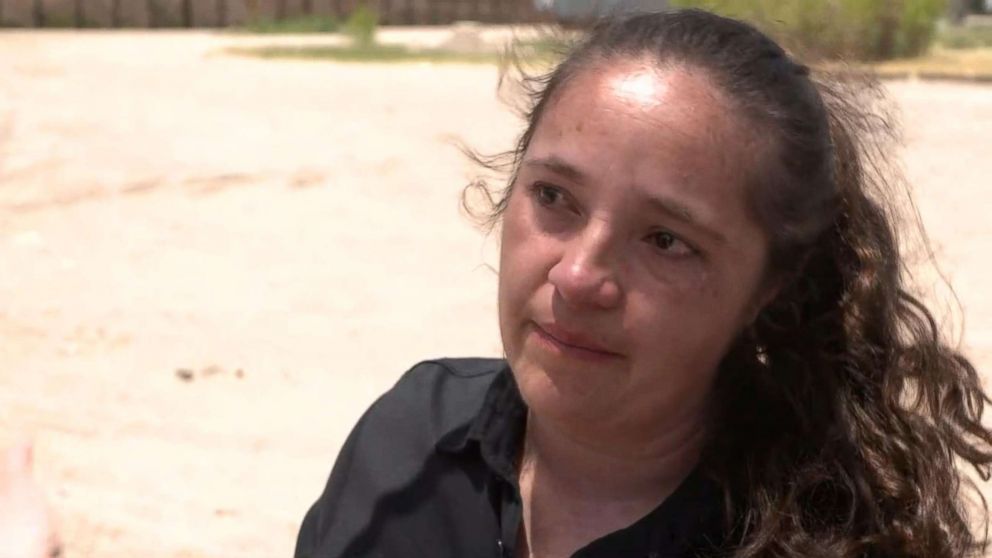 ACLU attorney Lee Gelernt, who is representing Jocelyn, told ABC News last week that the separating of undocumented family members has increased since the "zero-tolerance" policy was implemented.
"Literally 3-, 4-, 5-year-olds screaming, 'Please don't take me away from my mommy,' and being ripped away," Gelernt said.
Jocelyn's attorneys told ABC News that they don't know exactly why the reunion is finally taking place, since the judge has yet to make a ruling on the lawsuit, but they believe it's partly because their case garnered so much attention after Jocelyn spoke to ABC News.
In a motion filed last month to dismiss the case, the U.S. Immigration and Customs Enforcement argued that such cases "serve the legitimate purpose of allowing the government to carry out its immigration and criminal enforcement role" and that "plaintiffs have not provided any basis to conclude that there is a due process right to family unity that prohibited the separation."