Anger boiled over Wednesday as Buffalo mass shooter Payton Gendron was sentenced to life in prison without the possibility parole, with a judge telling the 19-year-old he deserved "no mercy" and a victim's family member lunging at him in the courtroom.
After hearing emotional statements from the families of the victims, Erie County Court Judge Susan Eagan imposed the mandatory sentence of life in prison without the possibility of parole, saying, "Our characters are being tested, the future of our nation is at stake."
"There is no place for you or your ignorant, hateful and evil ideologies in a civilized society. There can be no mercy for you, no understanding, no second chances. The damage you have caused is too great and the people you have hurt are too valuable to this community," Eagan told Gendron. "You will never see the light of day as a free man ever again."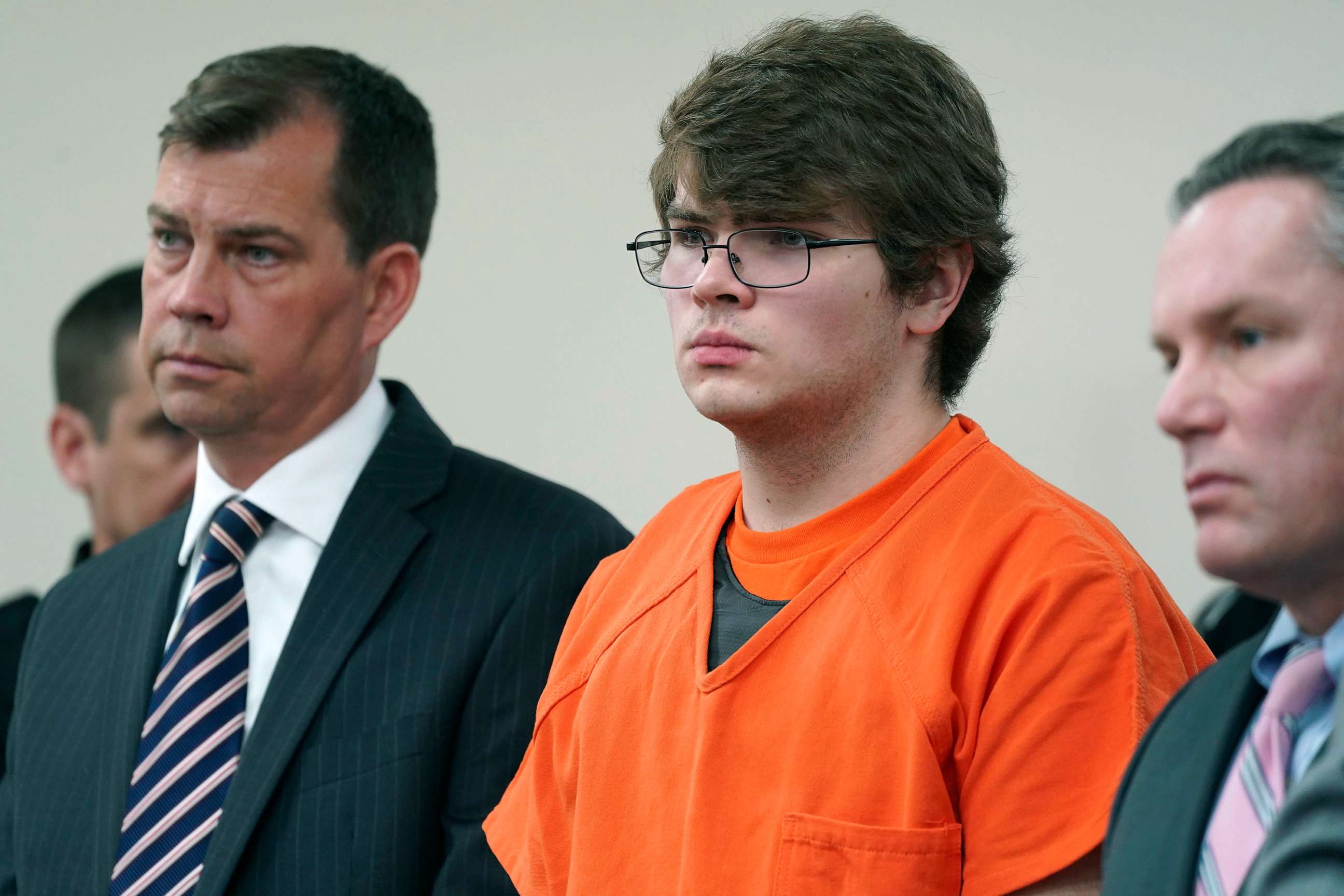 She imposed a sentence of life in prison without parole for each of the 10 victims he killed on May 14, 2022, at a Tops market on the east side of Buffalo and 25 years for each of the three victims he shot and wounded.
An explosive moment in court
Earlier in the hearing, an explosive moment occurred while Barbara Massey, whose sister, 72-year-old Katherine Massey, was killed in the attack, was giving an emotional victim impact statement: "I want to personally choke you and leave my fingers on your neck," she said to Gendron.
As she was speaking, a relative standing next to her lunged toward Gendron, who was seated at the defense table. Guards quickly restrained the man as they hustled Gendron from the courtroom. Eagan temporarily halted the hearing and called for order in the court.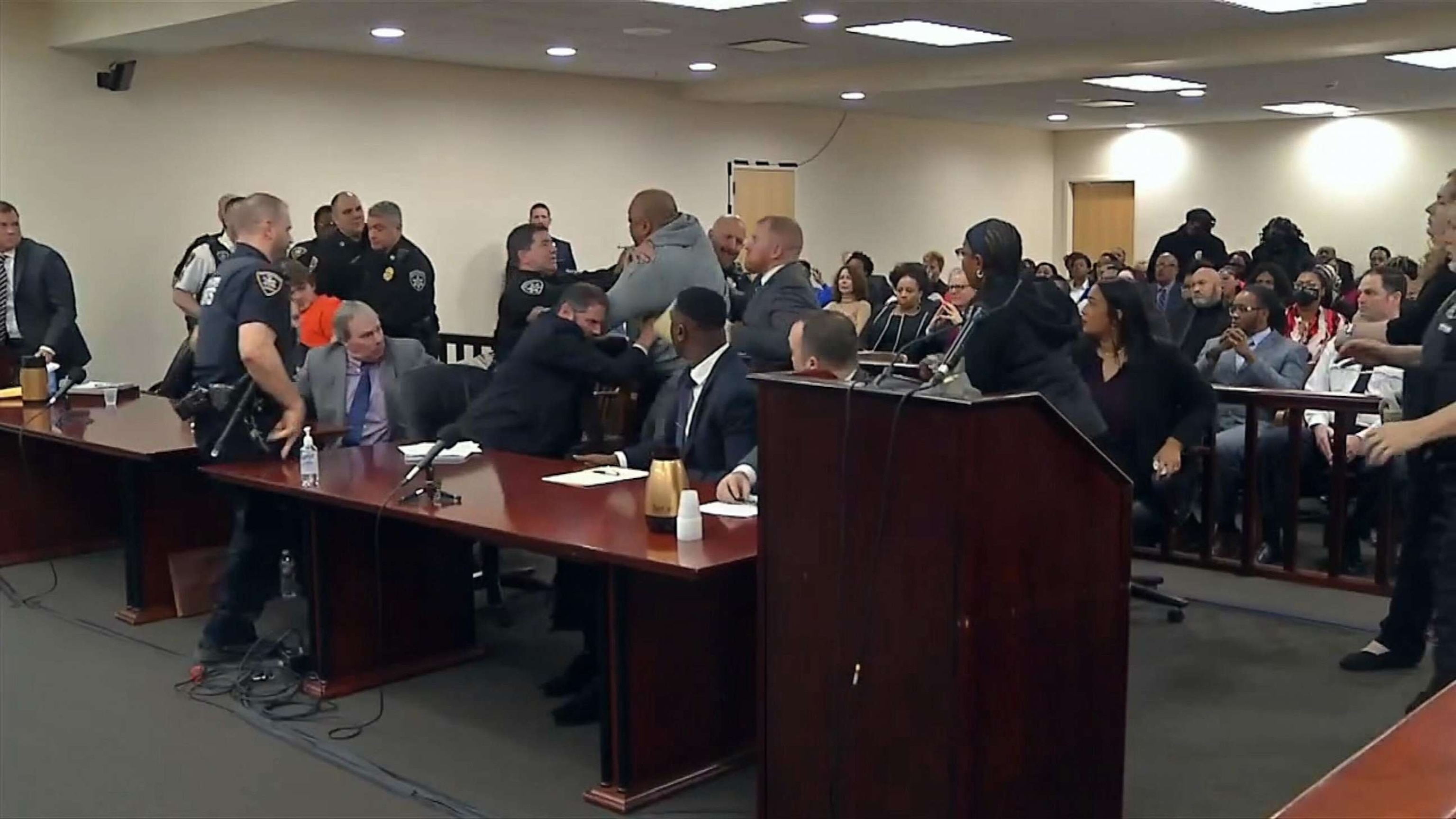 "I am sure you all are disturbed by the physicality we've seen today. I understand the emotion and I understand the anger but we cannot have that in the courtroom," Eagan said.
'You will reap what you sow'
The first victim impact statement was given by Kimberly Salter, the widow of Aaron Salter Jr., the retired Buffalo police officer and armed guard at the Tops store who was killed when he confronted Gendron, firing shots that bounced off the killer's body armor.
Kimberly Salter told the court why she wore red and black for the sentencing: "Red for the blood [her husband] shed for his family and for his community and black because we are still grieving."
She read passages from the Bible, emphasizing the scripture, "You will reap what you sow."
Simone Crawley, the granddaughter of 86-year-year-old Ruth Whitfield, the oldest victim killed in rampage, told Gendron, "You clearly did not value your own life, which allowed you to devalue the lives of others."
"Even with all the heartache you caused, you have failed to break our family's spirit. You thought you broke us, but you awoke us," Crawley went on. "We all know the pure hatred and motivations behind your heinous crime and we are here to tell you that you failed."
Wayne Jones, the only child of murder victim Celestine Chaney, told Gendron, "You took from us a loving mother, grandmother, sister, aunt, cousin and friend."
"Because of your senseless act, we will never have another birthday, or get together, another celebration," Jones said. "While I was writing this, tears fell from my eyes, thinking about what a beautiful person you took."
Jones, wearing a cross containing a photo of his mother, told Gendron that because of "your hate, which you learned from the internet, I want you to remember some of the things that I say to you."
"Mistakes, some are big and some are small. This one here is a real big one that you can't take back. You have to live with this one, bro, just as I have to live with this every day," Jones said. "I'm a parent and I feel sorry for your parents. You will never get to hug them again, like I won't."
Referring to a federal case still pending against Gendron that could get him the death penalty, Jones said, "I hope they keep you alive so you have to suffer with the thought of what you did for the rest of your life. To me killing you is the easy way out."
Dion Elliott, the brother of Andre Mackniel, who was killed in the attack, told Gendron his brother was picking up a cake for his son's third birthday when he was gunned down.
"Every day he's calling for his father. It's sad because that's all he wants to know and I don't have an an answer," Elliott said.
Christopher Braden, a white Tops worker Gendron shot in the leg during the massacre and underwent four surgeries, told Gendron, "I cannot even begin to describe the feeling of terror I had on that Saturday afternoon when I was attacked by you."
A prosecutor who spoke at the hearing said the only known time Gendron has expressed remorse for his actions was when he apologized to Braden right after shooting him.
Braden said he remains haunted by the bodies of the victims he saw following the shooting.
"I cannot get those memories out of my head. Nighttime is the worst for my PTSD," Braden said. "I have night terrors that jerk me awake in the middle of the night and I'm unable to calm back down to go back to sleep. Loud noises never bothered me before, but they do now."
Gendron apologizes
After other family members spoke, Gendron offered a brief apology, saying he was "very sorry for all the pain" he caused "for stealing the lives of your loved ones."
"I did a terrible thing that day. I shot people because they were Black," Gendron said.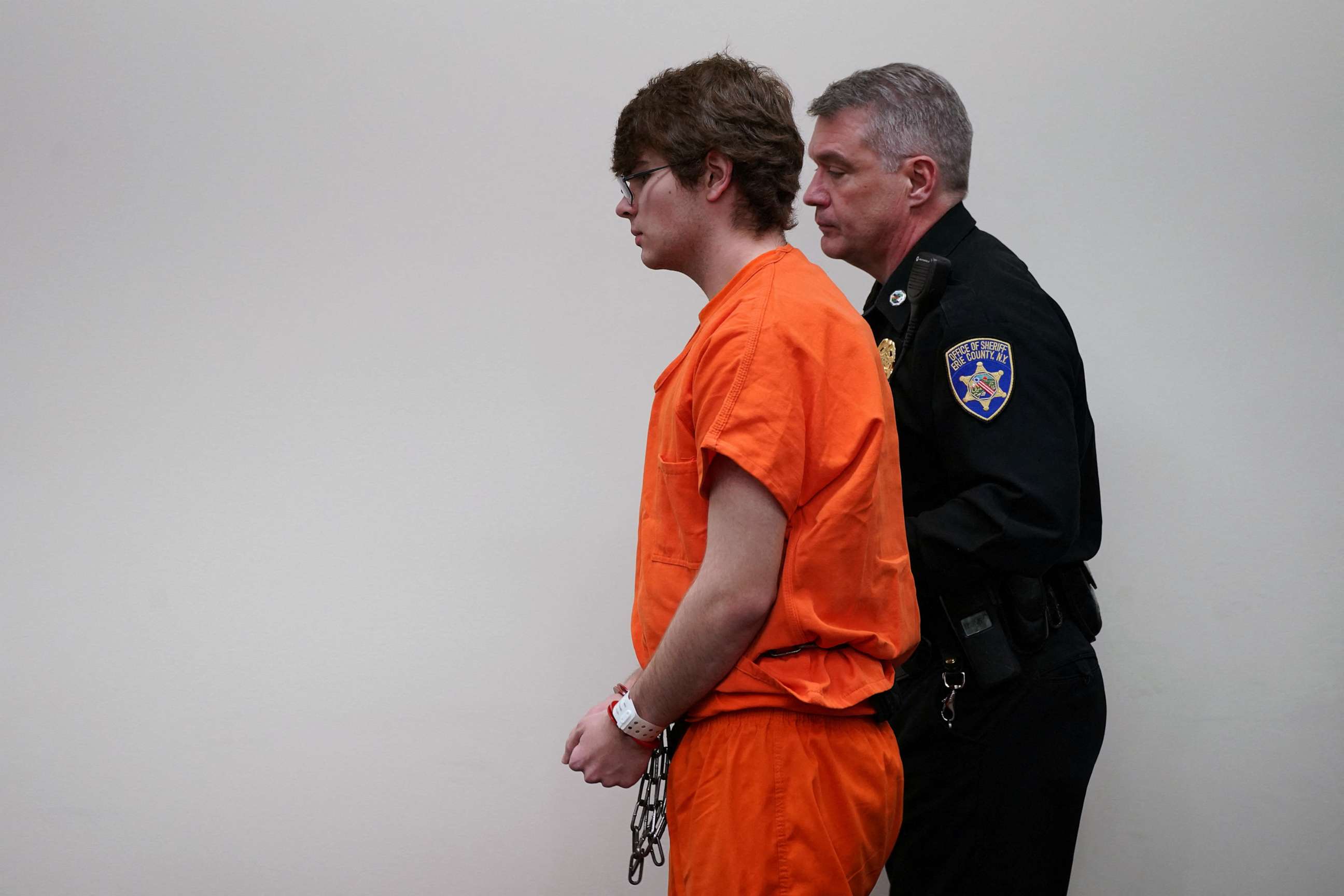 Following the hearing, attorney Brian Parker said Gendron directed him and other members of the defense team not to file an appeal of the sentence.
Garnell Whitfield Jr., the son of Ruth Whitfield, submitted a victim impact statement, but did not speak in court..
"Nothing [the shooter] is going to say to me is going to bring my mother back. It's not going to take away the pain of losing her," Whitfield, the retired Buffalo fire commissioner, told ABC News. "I'm assuming that whatever he's doing, he's doing it for himself."
Gendron pleaded guilty in November to 15 charges, including murder and attempted murder. He is the first person in state history to be charged with domestic terrorism motivated by hate.
In addition to the state case, he is facing hate and domestic terrorism charges in federal court. His attorneys said he might consider pleading guilty if prosecutors agree not to pursue the death penalty.
Gendron planned the massacre for months -- including previously traveling twice to the Tops store he targeted, a more than three-hour drive from his home in Conklin, New York -- to scout the layout and count the number of Black people present, according to prosecutors. Wearing tactical gear, body armor, and wielding an AR-15 style rifle he legally purchased and illegally modified, Gendron committed the rampage on a Saturday afternoon when prosecutors said he knew the store would be full of Black shoppers.
The attack was caught on a Tops supermarket surveillance camera and a helmet camera worn by Gendron that he used to livestream on Twitch. Prior to the attack, he also posted a racist screed online containing the names of past mass shooters he admired.
Whitfield said his written statement focused on "the people and places and things that empowered him, that radicalized him, that helped him do what he did."
In October, New York State Attorney General Letitia James released the report, alleging several online platforms played roles in the mass shooting by radicalizing Gendron, as he consumed voluminous amounts of racist and violent content, and then by allowing him to broadcast the deadly attack. The report found anonymous, largely unmoderated websites and platforms, like 4chan, allegedly influenced Gendron. It also said livestreaming platforms like Twitch were "weaponized" to publicize and encourage copycat attacks.
Ordinarily, social media platforms cannot be sued over content, but John Elmore, who represents the families of three victims, told ABC News there are grounds for viable suits against several social media platforms over the way they're designed to promote constant engagement.
"The litigation we are preparing will deter the social media platforms from continuing their policies of directing their algorithms to radicalize people to become dangerous to our society," Elmore said.
Elmore added that Gendron "was trained and inspired to commit this tremendous murder by social media."
"All those things are still in place and still in a position to continue the perpetuation of all the injustices and evils that are part of our society," Whitfield said. "[Gendron] did this for attention. Let's not give it to him."
ABC News' Aaron Katersky reports: