A man serving life behind bars for his wife's murder led police on Monday to where he buried her body in Michigan eight years ago, after requesting an Xbox and other prison privileges, authorities said.
Doug Stewart, a U.S. military veteran, was convicted in 2011 of killing his 32-year-old estranged wife and the mother of his two daughters, Venus Stewart, who disappeared from her parents' home in southern Michigan on April 26, 2010. She had left her husband and moved there from Virginia after accusing him of domestic violence and molesting their daughter, according to investigators.
The case captured the attention of national media, and NBC's Dateline covered the incident in an episode titled "Deadly Game."
Although Venus Stewart's body hadn't been found at the time of the trial and Doug Stewart maintained his innocence for years, a Delaware man named Ricky Spencer testified that he posed as Doug Stewart in Virginia to provide an alibi while the real Doug Stewart drove to Michigan and carried out the crime.
Since his conviction, Detective 1st Lt. Chuck Christensen and Detective Sgt. Todd Peterson of the Michigan State Police have been visiting Doug Stewart in prison every year.
"Our intent was just to make contact, keep the lines of communication open and hopefully someday get him to a point where he would be willing to show us where he buried her so we could provide some closure to the family and the children," Christensen told ABC News in a telephone interview Wednesday.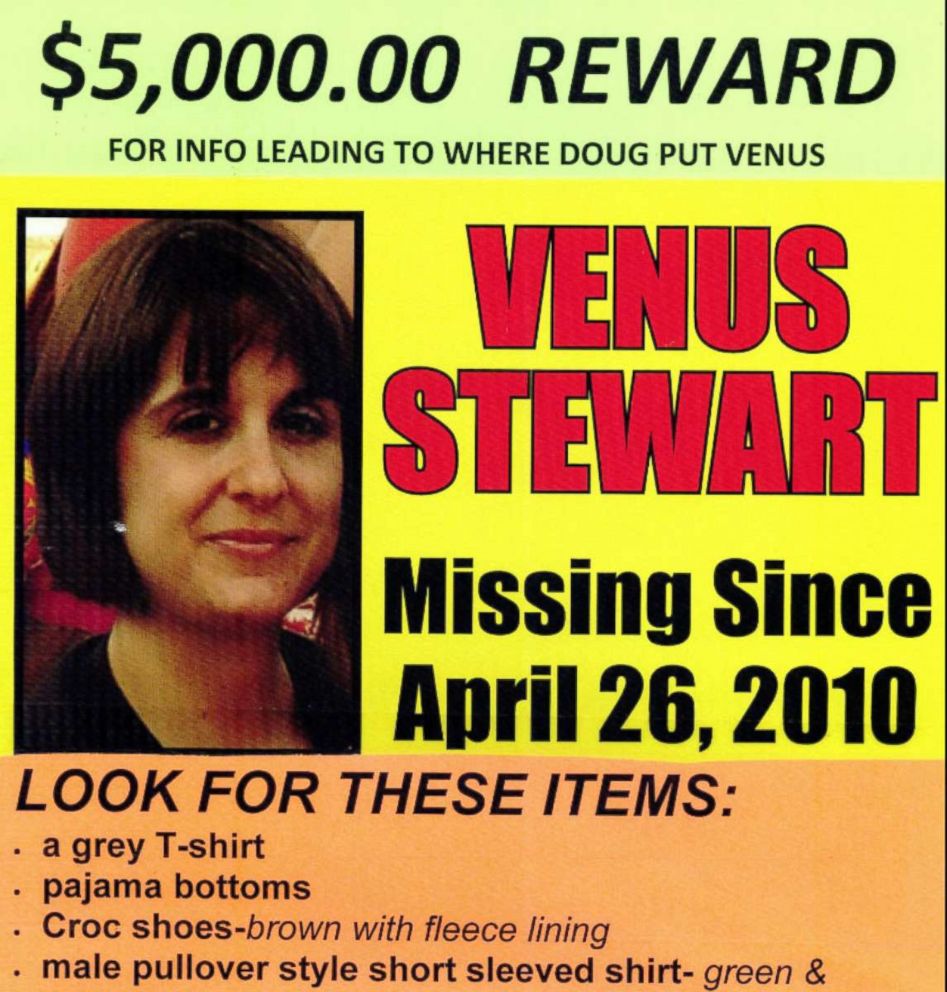 Doug Stewart was "standoff-ish" at first, Christensen said, but the detectives kept at it. Over the years, the inmate went from denying any involvement in his wife's death to talking about it hypothetically.
"We sensed an opening at that point," Christensen said.
Doug Stewart requested special privileges in exchange for divulging the location of his wife's body, according to Christensen. His demands included the ability to attend his parents' funerals when they die, as well as Xbox gaming consoles in the veterans unit at the Saginaw Correctional Facility in Tittabawassee Township, Michigan, where he is currently housed.
"I explained to him directly several times, 'If you cannot take us to her body and cannot locate her, the arrangement or possibility of these things, as far as I'm concerned, are off the table, '" Christian said.
Chris Gautz, a spokesman for the Michigan Department of Corrections, confirmed to ABC News that Doug Stewart did ask for "several things," including an Xbox. But Gautz said corrections officials had already planned on providing the gaming consoles to his specialized housing unit as an incentive to inmates for good behavior. He emphasized that "it is not our practice to negotiate with prisoners in matters like this."
The video game devices, all of which are used or donated, have not yet been installed in the prison unit's day room. Inmates with permission will be able to play sports games for 30 minutes at a time. No violent games will be permitted and the devices cannot connect to the internet, according to Gautz.
"The [Michigan Department of Corrections] believed if we could help the family get closure by expediting these programs that we already were in the process of implementing, this would work to the advantage of the [Michigan State Police] and the victim's family," Gautz told ABC News in an email Wednesday. "There is nothing he will have received or gained access to that he wouldn't have otherwise had because he talked with authorities. Of the things he demanded of us, we either denied them, he was already eligible for or were already planned to be in his unit."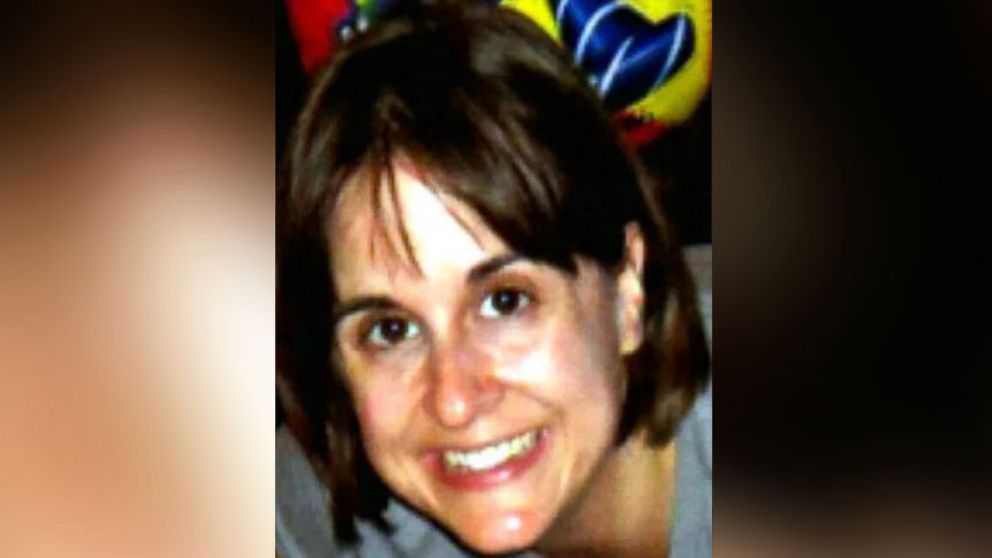 Doug Stewart gave a full confession to detectives during one of their visits two weeks ago, according to Christensen.
On Monday, the inmate led them on a three-hour drive to a secluded, wooded area in Kalamazoo County where he killed his wife and hid her body eight years ago.
"I knew I couldn't forget where she was," Doug Stewart told CBS affiliate WWMT during an interview at the burial site Monday, as authorities unearthed the woman's remains from a shallow grave.
He told the local TV station that he tricked his wife to come outside of her parents' home that April morning and choked her until she passed out. He drove her to the remote area which he said he had visited the night before, and fatally struck her after she regained consciousness, then buried her body, according to WWMT.
"I just can't believe I did it," Doug Stewart told the station.
On Tuesday, the medical examiner's office used dental records to positively identify the remains as those of Venus Stewart.
"This was one thing on my list -- the major thing on my list -- that I wanted to make sure we got done, to find her," Christensen told ABC News. "I didn't know if we ever would, but all we could do was try."
ABC News' Emily Shapiro contributed to this report.