US deaths from coronavirus top 8,000, cases top 300,000; 5-year-old dies in UK
More New Jersey residents have died now than in 9/11.
The death toll amid the novel coronavirus pandemic continues to skyrocket as more than 8,400 people in the United States have died from COVID-19.
There are at more than 311,000 diagnosed cases in the U.S. and more than 1.2 million around the world. The actual number is believed to be much higher due to testing shortages, many unreported cases and suspicions that some governments are hiding the scope of their nations' outbreaks.
Over 64,700 have died across the globe and more than 246,000 people have recovered, according to data compiled by the Center for Systems Science and Engineering at Johns Hopkins University.
The number of cases and deaths in the U.S. is expected to continue to grow rapidly with many states and cities saying the peak is still weeks, if not months away.
Today's biggest developments:
3,656 dead in New York state
US death toll crosses 8,000 as cases exceed 300,000
Walmart issues customer guidelines
Italy reports decrease in ICU patients for 1st time
Here's the news from Saturday. All times Eastern.
7:45 p.m.: 2 more NYPD deaths
The New York Police Department has reported two more deaths linked to complications from the virus.
Pierre Moise, an auxiliary police lieutenant, died on March 28, and Linosee Mosley, a school safety agent, died on April 3. Each had been with the NYPD since 1994.
Almost 6,700 uniformed NYPD members -- nearly 19% -- are on sick report, with 1,775 uniformed members and 260 civilian members testing positive for COVID-19.
7 p.m.: United cutting Newark, LaGuardia services
United Airlines said it's temporarily "but significantly" reducing flights to and from two major New York-area airports, beginning on Sunday.
The carrier plans to reduce Newark service from 139 flights to 62 destinations to 15 serving nine, and at LaGuardia 18 flights serving four destinations will be reduced to two flights serving a single destination.
United previously said it would be cutting domestic capacity this month by about 52% and international capacity by about 90%.
All local employees, whether on duty or not, will maintain pay and benefits for a long as the reductions are in effect, the company said.
5:08 p.m.: Queen to address the UK
Britain's Queen Elizabeth II will speak to the nation in a rare televised address Sunday to thank front-line supporters and offer words of hope.
"I am speaking to you at what I know is an increasingly challenging time -- a time of disruption in the life of our country, a disruption that has brought grief to some, financial difficulties to many and enormous changes to the daily lives of us all," the Queen will say in the pretaped address.
In the remarks she will also say that she hopes, down the line, the public can look back on this time and "take pride in how they responded to this challenge. And those who come after us will say that the Britons of this generation were as strong as any. That the attributes of self-discipline, of quiet good-humored resolve and of fellow-feeling still characterize this country."
The Queen also urged Britons to follow official guidance to stay home.
4:54 p.m.: Trump says medical military personnel will be sent to New York
President Donald Trump said 1,000 medical military personnel would be sent to New York to help them fight the virus' spread.
"New York will be getting about a thousand military people, nurses, doctors, lots of other people because that's what they need," Trump said at a task force briefing.
Earlier, he stated that a thousand soldiers would be sent to states most affected.
"They're going into war," the president said. "They're going into a battle that they've never really trained for. Nobody's trained for this, nobody's seen this."
Tune into ABC at 1 p.m. ET and ABC News Live at 4 p.m. ET every weekday for special coverage of the novel coronavirus with the full ABC News team, including the latest news, context and analysis.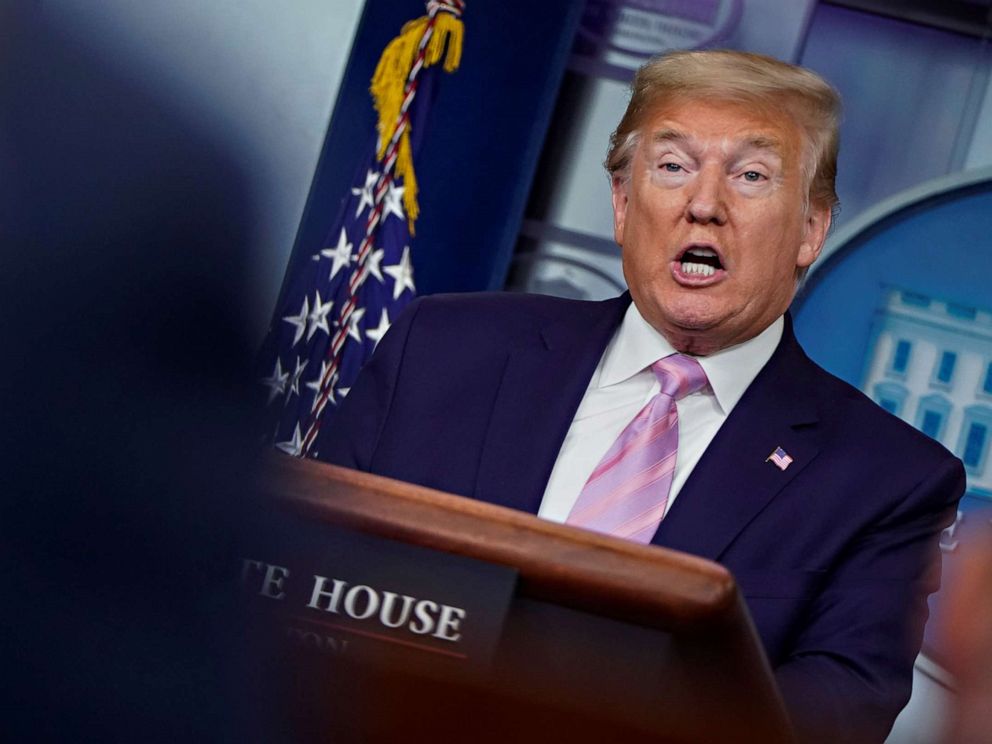 Trump also spoke about the state's need for ventilators, saying that some are requesting more from the federal government out of fear.
"The fears of the shortages have led to inflated requests," he said, adding that one state was asking for 40,000. "It's not possible. They won't need that many, and now they're admitting they don't need that many, but we're getting as many as we can to them."
Additionally, Trump said that the State Department's successfully brought back 40,000 Americans stuck abroad, coordinating 400 flights from 75 countries.
In some cases, Trump said, he had to directly call leaders of foreign nations to allow for the safe return of citizens.
3:53 p.m.: US cases top 300,000
There are now at least 300,915 confirmed cases in the United States, according to data from Johns Hopkins University.
At least 8,162 people have died.
2:57 p.m.: 5-year-old, 13-year-old among latest UK victims
A 5-year-old and a 13-year-old boy are among the latest COVID-19 victims in the United Kingdom, according to Cabinet Office Minister Michael Gove.
The 5-year-old had underlying health conditions, Gove said at a press conference. The boy died at King's College Hospital in London.
At least 4,313 people have died in the U.K., an increase of 708 since Friday, according to the Department of Health.
There are at least 41,903 confirmed cases in the U.K.
"You must stay at home to protect the NHS and save lives. Whatever the temptation this weekend, please don't go outside," Gove said.
2:30 p.m.: More New Jersey residents die from COVID-19 than in 9/11
New Jersey Gov. Phil Murphy offered a "proper yet very sobering context" regarding the 846 people who have died in the state.
"We have now lost nearly 100 more of our fellow New Jerseyans to COVID-19 than we did in the Sept. 11 attacks," Murphy said in a press conference. "Please let that sink in for a moment. This pandemic is writing one of the greatest tragedies in our state's history."
New Jersey second-hardest-hit state, trailing New York by at least 79,580 confirmed positive cases and at least 2,719 deaths.
The number of confirmed cases is 34,124, an increase of 4,331 in the last 24 hours. More than 4,000 people have been hospitalized and at least 1,994 are in critical care.
1:43 p.m.: At least 6,110 cases in Texas
Texas has seen an increase of 781 in the last 24 hours, up to 6,110, according to the state's Department of Health and Human Services.
At least 105 people have died in the state.
Houston leads the state in cases, reporting 1,106, followed by Dallas at 921.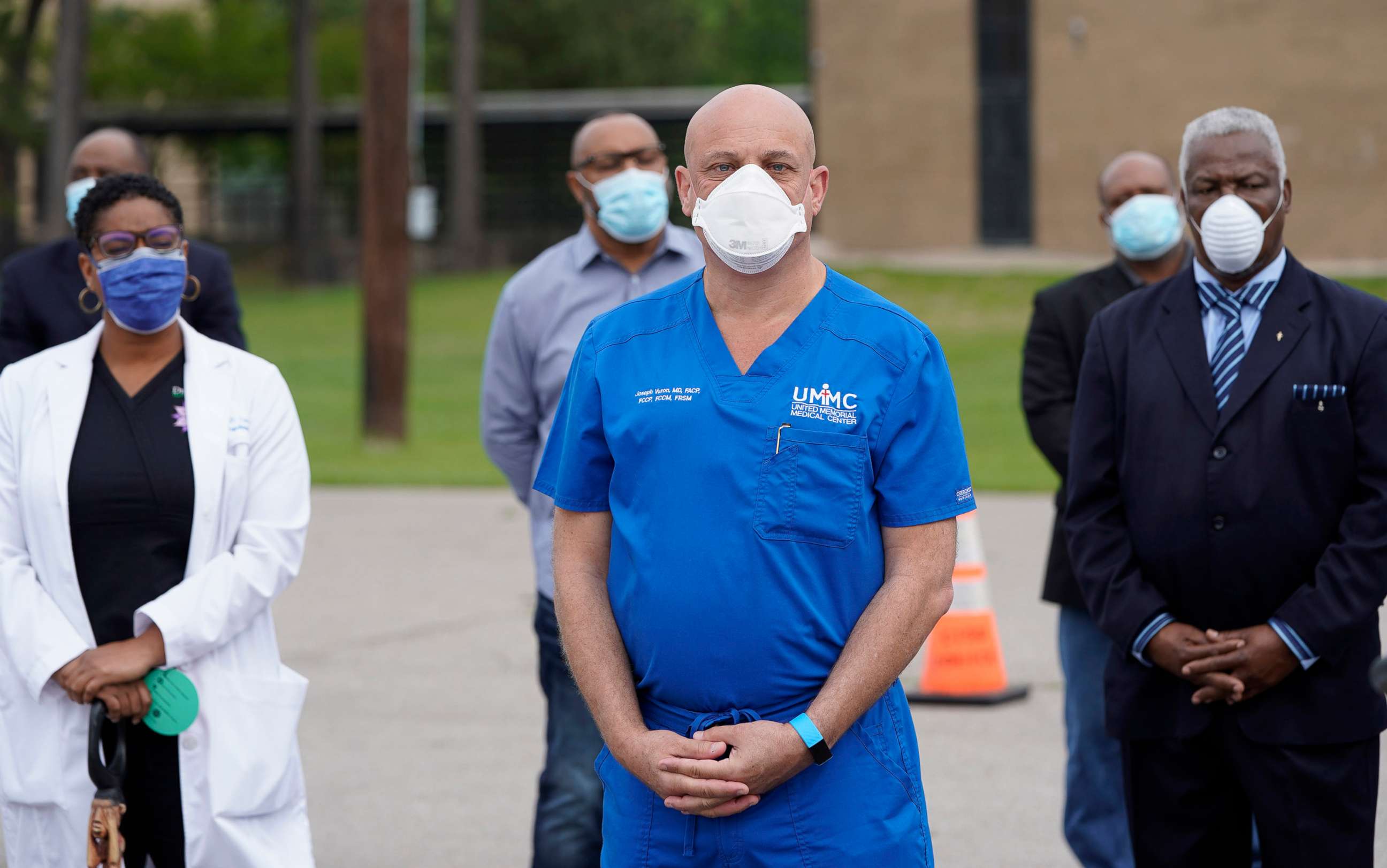 1:17 p.m.: Boris Johnson's fiancee 'on the mend'
U.K. Prime Minister Boris Johnson's fiancee, Carrie Symonds, said she feels stronger and is "on the mend" after experiencing COVID-19 symptoms.
Symonds, who's pregnant and tweeted an update on her conditions, said she had spent the last week in bed and didn't need to be tested.
She described experiencing COVID-19 symptoms while pregnant as "obviously worrying" and encouraged other mothers to stay informed with the Royal College of Obstetricians and Gynecologists guidance.
Johnson announced last week that he had tested positive.
1:11 p.m.: Louisiana cases continue to sharply rise
Louisiana has at least 12,496 confirmed positive cases after an increase of 2,199 in the last 24 hours, according to the governor's office. There have been 409 deaths, up by 39.
Vice President Mike Pence confirmed to Louisiana Gov. John Bel Edwards that the state would received an additional 200 ventilators from the federal stockpile, according to a statement from the governor's office.
The total number of ventilators the state will have received from the stockpile is now 350, according to the statement.
The additional ventilators are expected to arrive soon, but an exact date was not provided.
"Based on our modeling, we know that we will exceed our capacity to deliver health care to those who need it, first in the New Orleans area, but because of these ventilators and others that we are sourcing around the world, we will be able to prolong that inevitable day and have fewer people go with unmet medical needs," Edwards said in a statement.
"However, the degree to which we are able to prevent overwhelming our hospitals depends on people's compliance of the Stay at Home Order and other mitigation measures. We know that social distancing efforts work and will in fact flatten the curve. I am imploring all of our people to stay home, slow the spread and save lives," the statement continued.
In addition to the ventilators, Louisiana is getting several hundred thousand surgical gowns for medical professionals in the Greater New Orleans area.
12:14 p.m.: ICU patients decrease for 1st time in Italy
The number of patients requiring intensive care has decreased for the first time in Italy since COVID-19 appeared, according to the Civil Protection Agency.
There are 3,994 patients in ICU, 74 fewer than on Friday, the agency reported.
Fatalities also decreased, continuing a days-long trend. In the last 24 hours, 681 new deaths were reported, bringing the total to 15,362.
The number of total cases in the country, however, did increase by 4,805 to 124,632. That sum includes those actively infected, deaths and recovered inviduals.
There are 88,275 active cases.
11:48 a.m.: At least 1 dead on Coral Princess ship
The Coral Princess cruise ship will dock in Miami after 12 passengers tested positive and at least one person died, state officials confirmed.
Miami-Dade Mayor Carlos A. Giménez determined it was necessary to bring in the ship "to save lives," according to his press secretary.
At least one American from South Carolina has died on the ship, his press secretary said. Three other passengers, all Americans in critical condition, will get off the ship first and be taken to Larkin Hospital. At least 12 passengers have flu-like symptoms.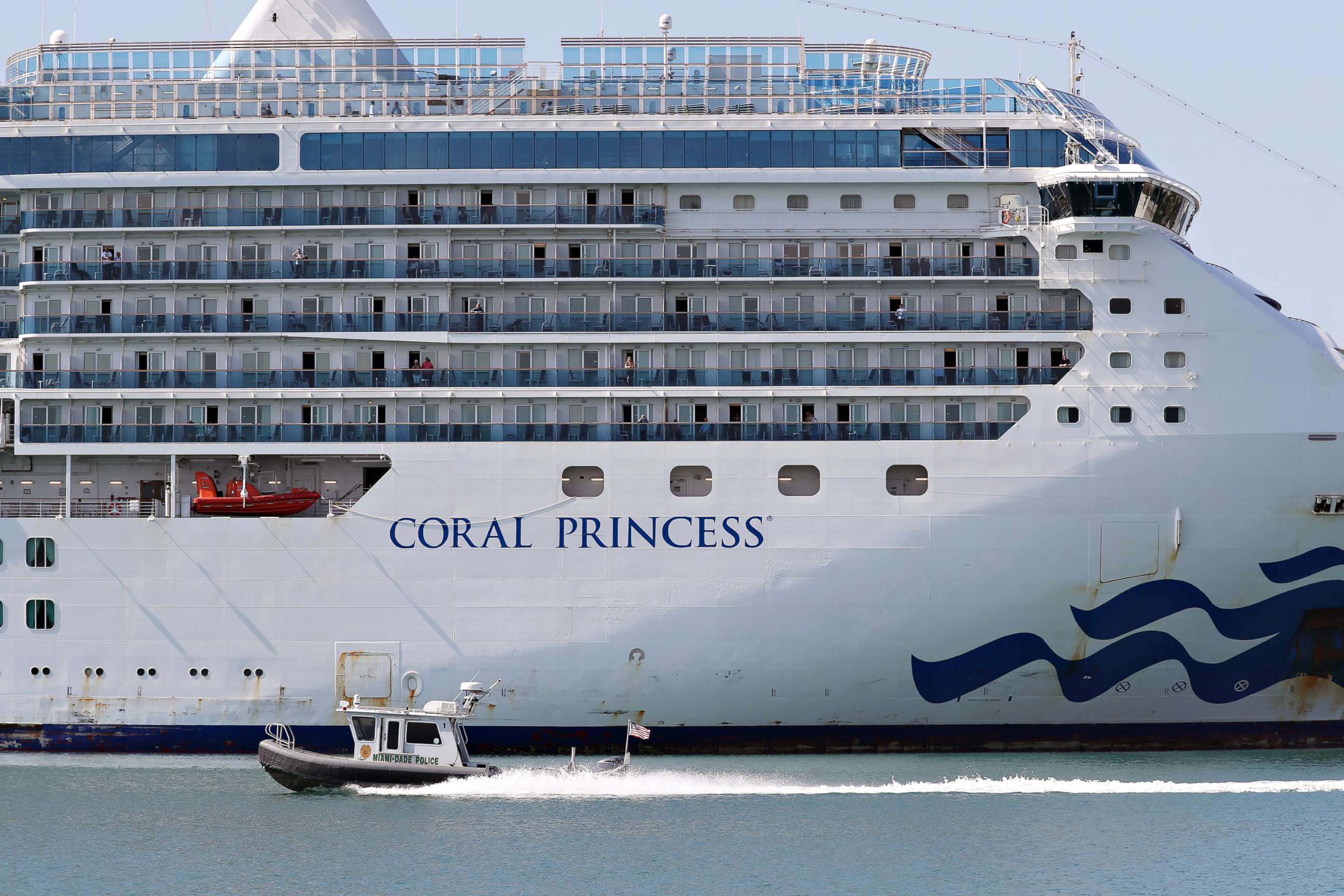 Anyone with respiratory symptoms or are still recovering from being ill previously will remain on board until medically cleared by the ship's doctors, according to a statement from Princess Cruises.
Those who are not sick and need to fly home will most likely disembark beginning on Sunday, according to the statement. It's expected to take a few days to get those who are not sick off the ship.
They will be transferred directly from the ship to Miami International Airport, according to Princess Cruises.
There are 1,898 people onboard, including 1,020 guests and 878 crew members.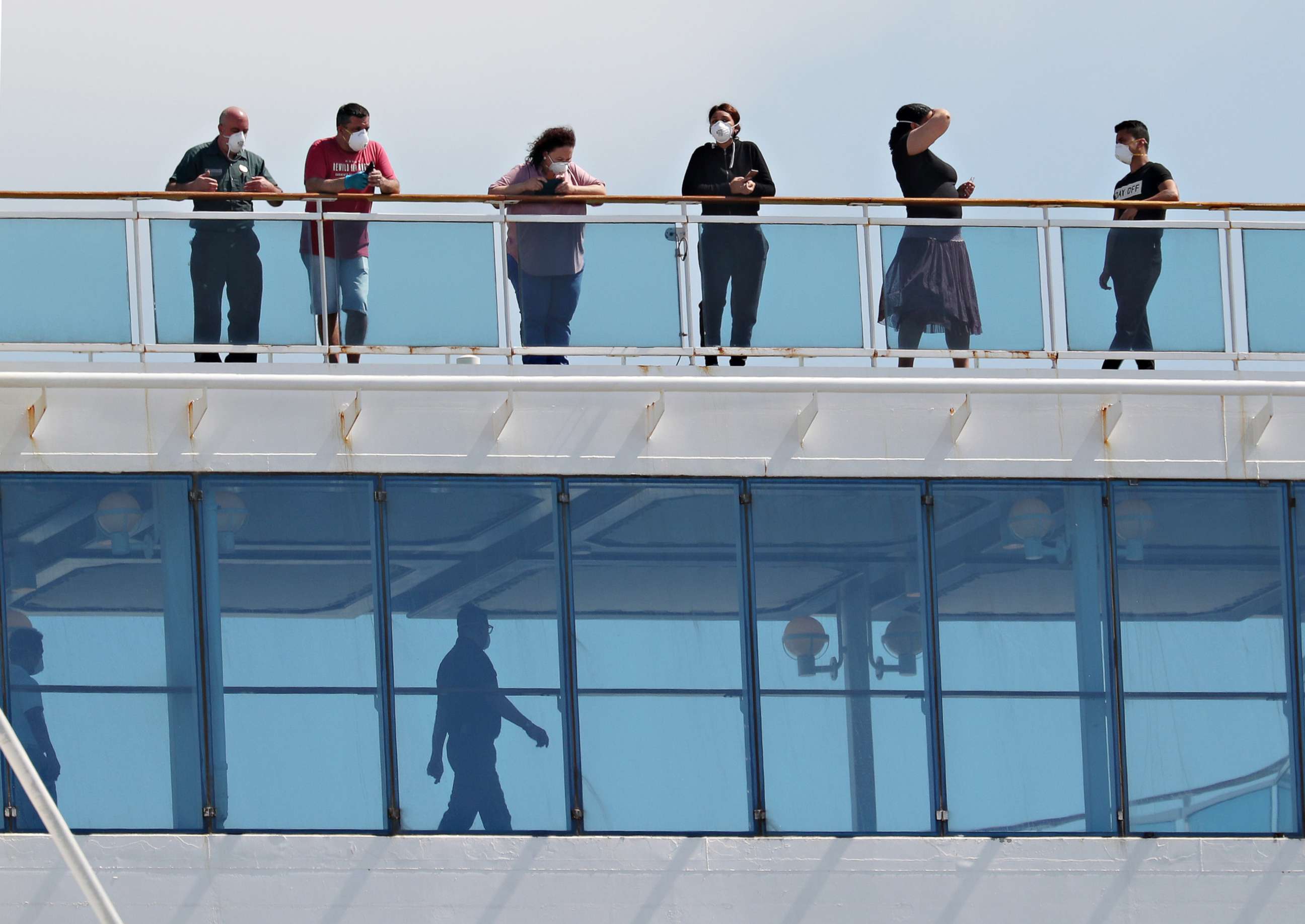 11:25 a.m.: Trump tweets about supporting small businesses
President Donald Trump wrote on Twitter that he would immediately ask Congress for more money for small businesses if the allocated money runs out.
I will immediately ask Congress for more money to support small businesses under the #PPPloan if the allocated money runs out. So far, way ahead of schedule. @BankofAmerica & community banks are rocking! @SBAgov @USTreasury

— Donald J. Trump (@realDonaldTrump)

April 4, 2020
11:17 a.m.: 3,565 deaths in New York as China, Oregon donate ventilators
Gov. Andrew Cuomo announced that China would be donating 1,000 ventilators and Oregon was donating 140 to New York.
Cuomo thanked the Chinese government and Oregon Gov. Kate Brown. He called Brown's donation both kind and smart.
"They see the fire spreading -- stop the fire where it is before it gets to my home," Cuomo said.
At least 3,565 have died in New York and more than 113,000 have tested positive, with the positive cases jumping by about 10,000 in the last 24 hours. More than 15,000 people have been hospitalized.
The apex in the state is expected in the next seven days, according to the governor.
"We are not yet ready for the apex," he said, adding that he wants the situation to be over but the more time it takes to reach the apex, the more time there is to prepare.
8:38 a.m.: Coast Guard oversees disembarkation of 250,000 from cruise ships
The U.S. Coast Guard helped facilitate the processing of more than 120 vessels in the last three weeks to remove 250,000 passengers from cruise ships due to the COVID-19 pandemic, according to a press release from the U.S. Coast Guard Headquarters.
Coast guards oversaw the safe landing, screening, quarantine and repatriation of these passengers, after many international ports had denied entry to cruise ships.
The Centers for Disease Control and Prevention issued a "No Sail" Order on March 14 to all cruise ships that had not already voluntarily suspended operations.
5:48 a.m.: Trump to nominate White House lawyer to coronavirus stimulus watchdog position
President Donald Trump will nominate a White House lawyer to serve as a key watchdog overseeing elements of the $2 trillion coronavirus stimulus package, the White House announced Friday.
Trump plans to nominate Brian Miller, a special assistant to the president and senior associate counsel in the Office of White House Counsel, to serve as the special inspector general for the pandemic recovery. If Miller is confirmed by the Senate, he will be tasked with rooting out fraud and abuse in the Treasury Department's $500 billion relief program for distressed businesses.
While Miller has previously served in a similar role, as inspector general for the General Services Administration, Democrats will likely criticize his nomination.
Inspectors General are typically independent and apolitical appointees; Miller played a role in rebuffing investigations into the withheld military aid to Ukraine that led to Trump's impeachment.
4:21 a.m.: Walmart issues strict customer guidelines
Walmart announced that starting Saturday it would limit the number of patrons in its stores to help slow the spread of the novel coronavirus after too many of its customers ignored social distancing guidelines.
"While many of our customers have been following the advice of the medical community regarding social distancing and safety, we have been concerned to still see some behaviors in our stores that put undue risk on our people," Dacona Smith, Walmart's executive vice president and COO, said in a statement Friday.
Stores will now allow no more than five customers for every 1,000 square feet at a given time, which is roughly 20% of a store's capacity, the company said. Once capacity is reached, "customers will be admitted inside on a '1-out-1-in' basis."
The move was just one of a number of customer guidelines amid the COVID-19 pandemic.
Walmart also announced that in most of its stores that aisles will all be one-way with markers on the ground, directing customer traffic.
The company said there would be only one entrance and a separate exit for each store.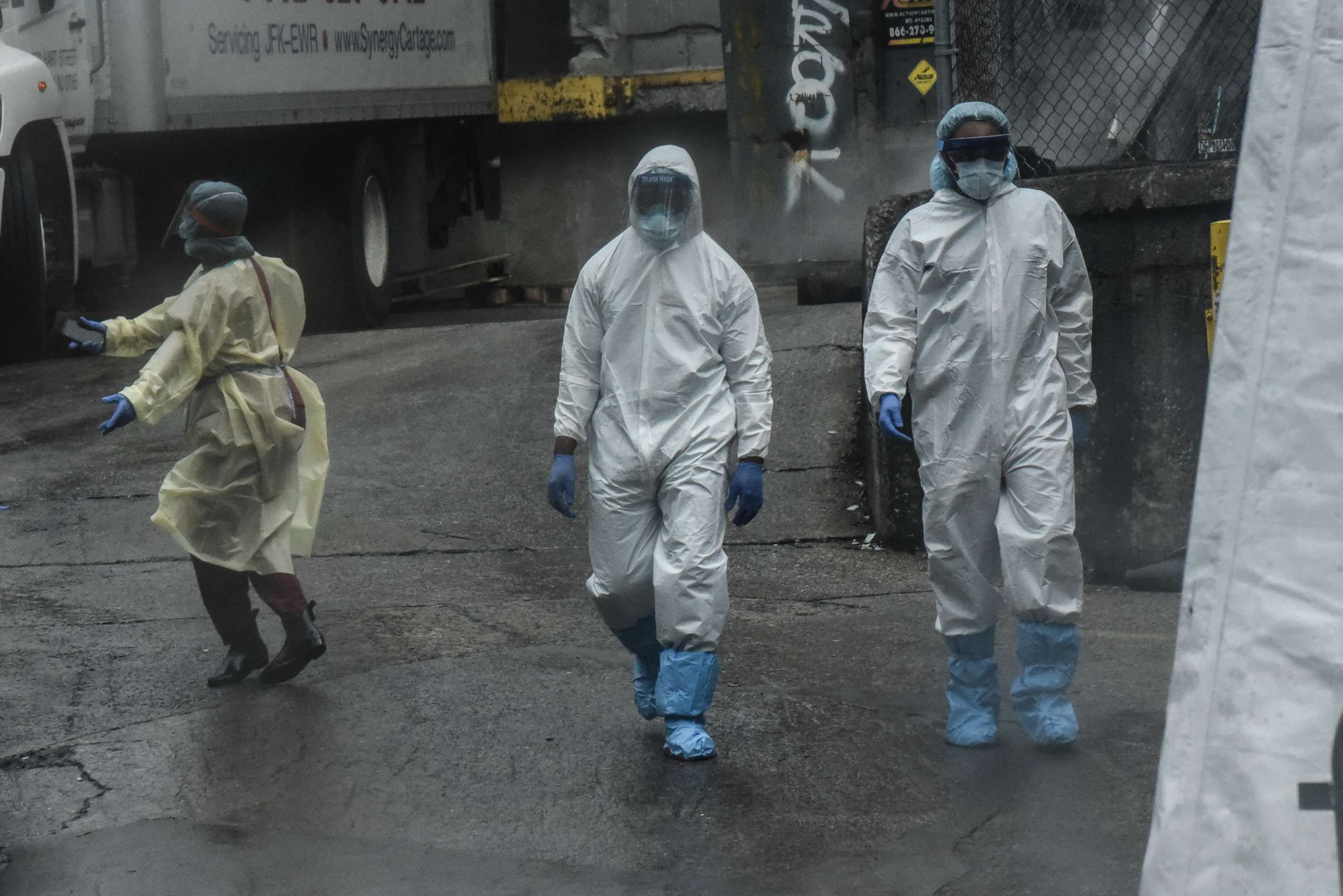 What to know about the novel coronavirus:
-
ABC News Morgan Winsor, Benjamin Siegel, Alexandra Faul, Arielle Mitropoulos, Joshua Hoyos, Gina Sunseri, Clark Bentson, Mina Kaji and Aaron Katersky contributed to this report.