A novel coronavirus pandemic has now killed more than 795,000 people worldwide.
Over 22.7 million people across the globe have been diagnosed with COVID-19, the disease caused by the new respiratory virus, according to data compiled by the Center for Systems Science and Engineering at Johns Hopkins University. The actual numbers are believed to be much higher due to testing shortages, many unreported cases and suspicions that some national governments are hiding or downplaying the scope of their outbreaks.
The United States is the worst-affected country in the world, with more than 5.6 million diagnosed cases and at least 174,967 deaths.
Latest headlines:
Here's how the news is developing today. All times Eastern. Please refresh this page for updates.
4:12 p.m.: No fans at Kentucky Derby
This year's Kentucky Derby will take place on Sept. 5 without any fans present, officials announced Friday.
"Churchill Downs has worked diligently over the last several months to plan a safe Derby with a limited number of spectators in attendance. We were confident in that plan," officials with Churchill Downs Incorporated in a statement Friday.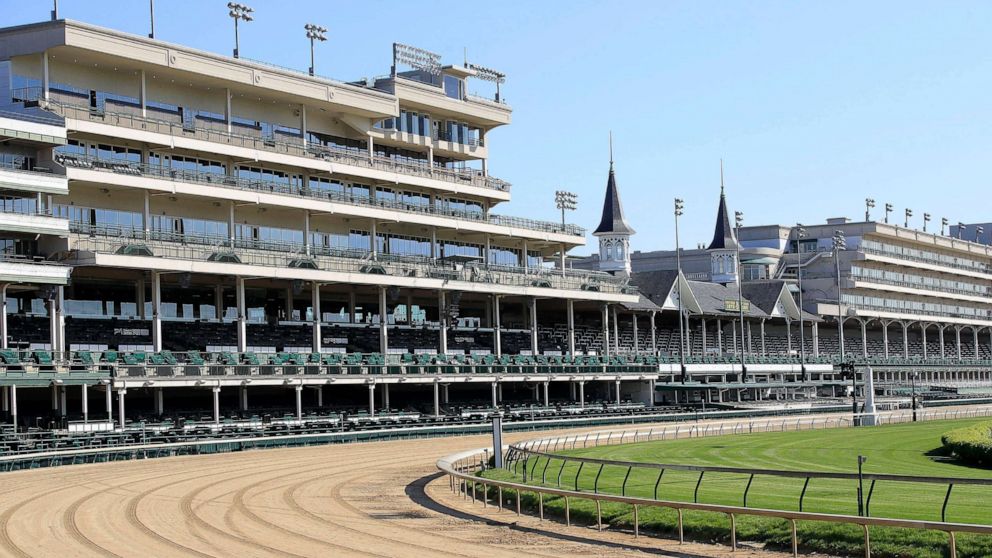 However, "with the current significant increases in COVID-19 cases in Louisville as well as across the region, we needed to again revisit our planning," the statement said.
Kentucky Gov. Andy Beshear supports the decision to hold the derby without fans, according to Churchill Downs Incorporated.
2 p.m.: Boston to begin school year remotely, students to return to school in waves 
Boston Public Schools will begin the school year remotely on Sept. 21, and some students will be allowed to return to the classroom in the following weeks, Mayor Marty Walsh said Friday.
Beginning Oct. 1, students with the highest needs will be allowed to return to classrooms.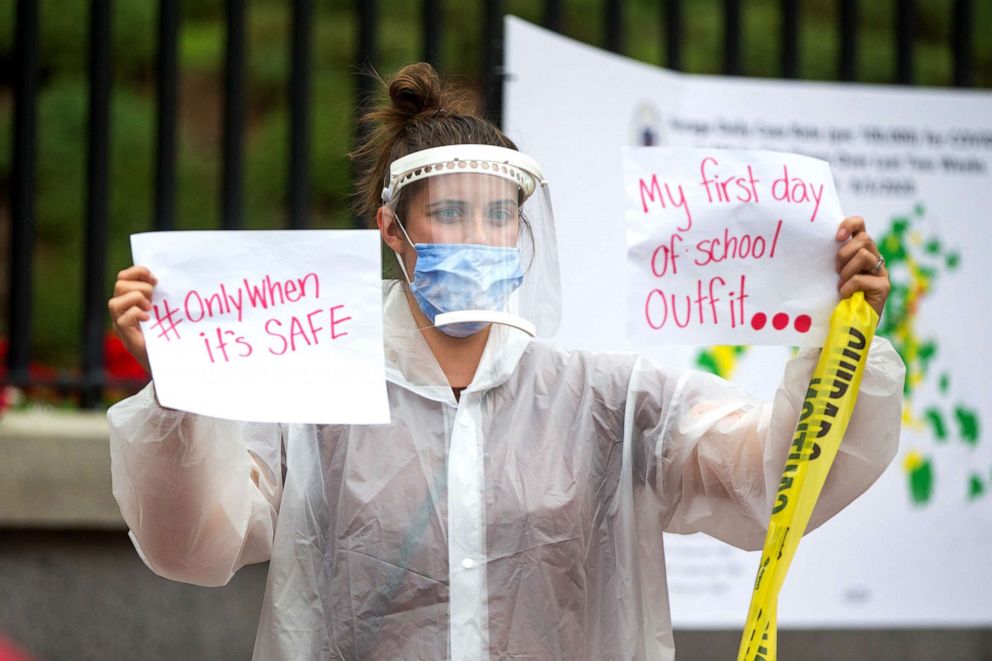 On Oct. 15, optional hybrid learning will begin for preschoolers and kindergartners.
Through November, students in grades 1 through 12 can begin optional hybrid learning. The hybrid model will allow some students to attend in-person classes on Mondays and Tuesdays and others on Thursdays and Fridays. All other days would be remote.
As students return, the number of kids in schools will still be less than 50%, officials said.
The mayor stressed that the dates and the hybrid learning model are contingent on public health data. Each step will begin no sooner than the listed date, and phases could be pushed back, if COVID-19 metrics worsen, he said.
The threshold for the city to revert completely to remote learning will be a rate of positivity above 4% citywide, Walsh said.
The hybrid learning model will be optional for all families; those who choose to opt-out can remain remote.
10:30 a.m.: Death toll could top 200,000 by Sept. 12, CDC says
The Centers for Disease Control and Prevention estimates the number of coronavirus fatalities in the U.S. could top 200,000 by Sept. 12.
"This week's national ensemble forecast predicts that 3,700 to 9,600 new COVID-19 deaths will be reported during the week ending Sept. 12 and that 187,000 to 205,000 total COVID-19 deaths will be reported by that date," the CDC announced Friday.
This prediction is largely flat compared to last week's estimates and suggests that CDC modeling is taking into account declining case numbers and fewer positive tests in some spots of the country.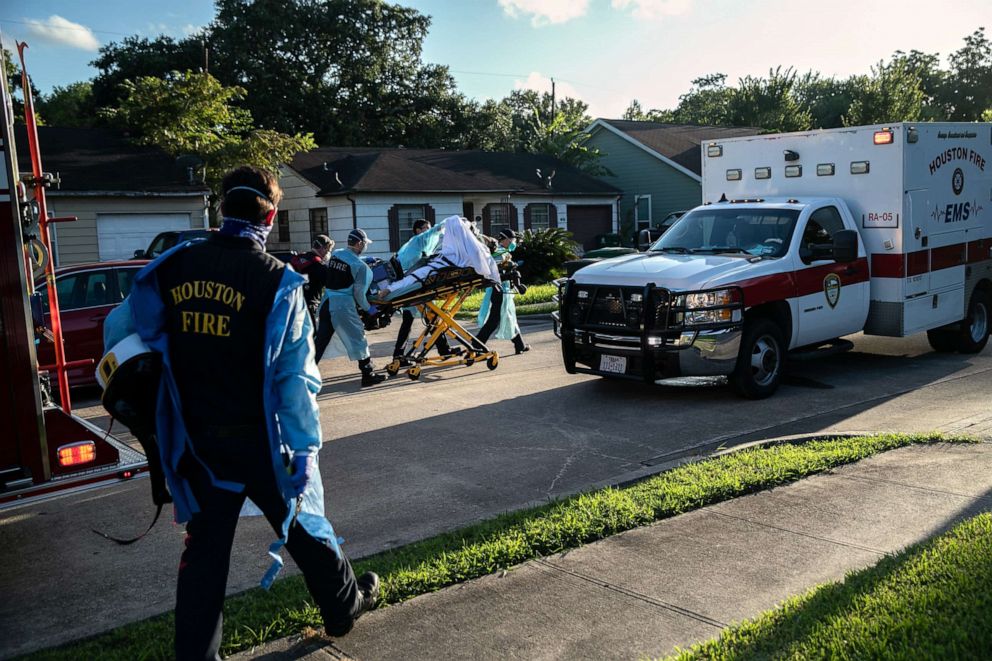 Last week, the CDC predicted 180,000 to 200,000 fatalities by Sept. 5.
Earlier this month, the CDC predicted that between 175,000 to 190,000 total COVID-19 deaths would be reported by Aug. 29. There have been about 174,000 deaths reported as of Friday, according to Johns Hopkins University.
9:45 a.m.: New York sees lowest hospitalizations since March 16
New York state, once the U.S. epicenter of the pandemic, is now marking its 14th straight day of a test-positivity rate below 1%, Gov. Andrew Cuomo said Friday.
Of those tested across the state on Thursday, .72% were positive, Cuomo said.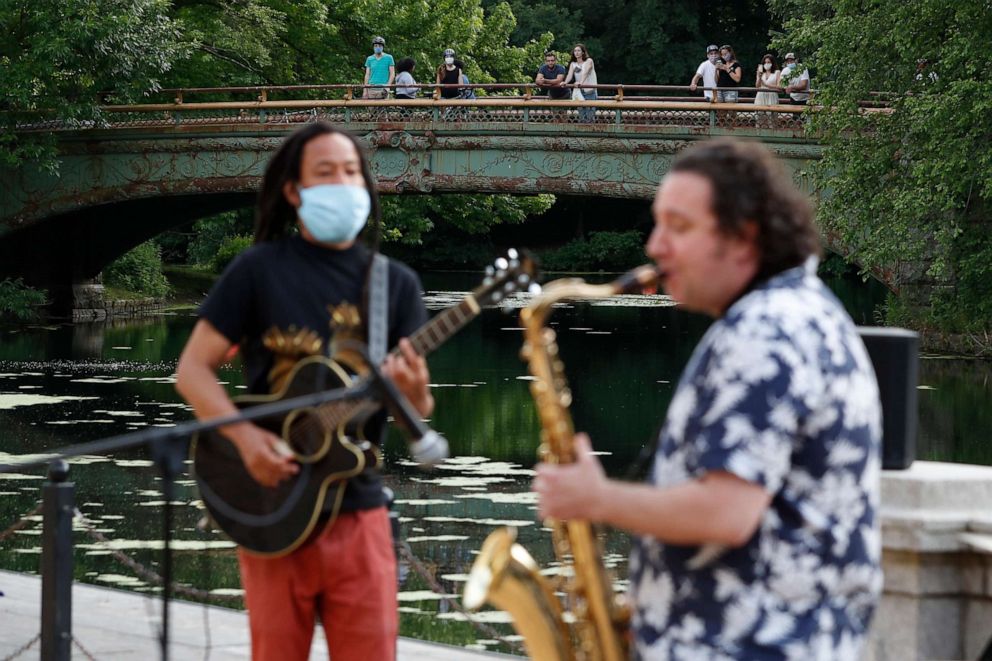 Total hospitalizations in New York fell to 490 on Thursday -- the lowest number of people in the hospital for coronavirus since March 16, Cuomo said.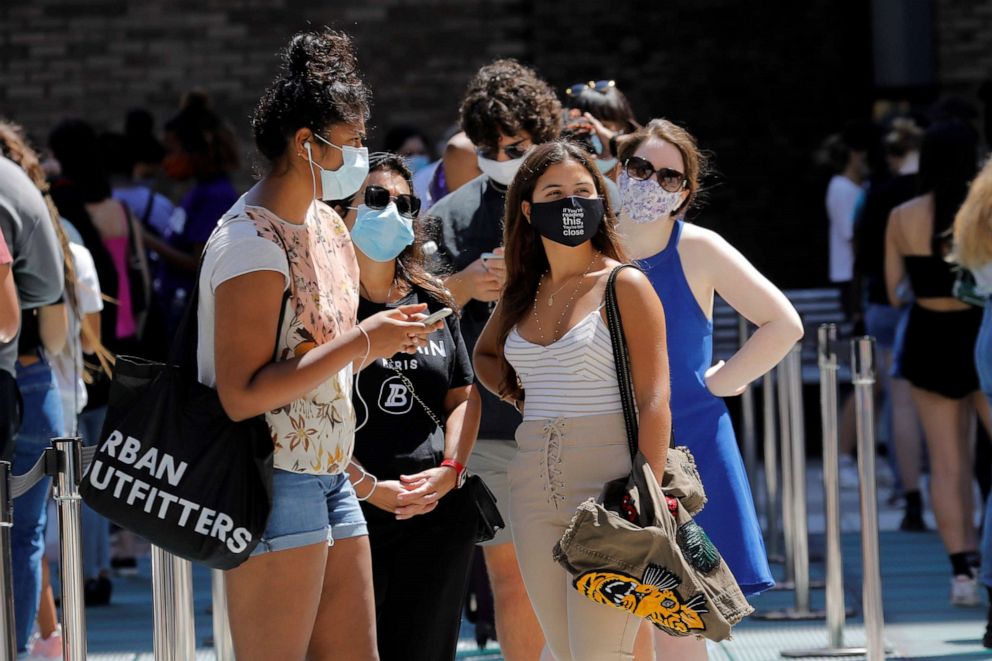 9 a.m.: 17 reportedly suspended from college for going to party without masks, distancing
Seventeen students have been suspended from Minnesota's St. Olaf College following a party without masks or social distancing, ABC Minneapolis affiliate KSTP reported.
At least one person at the party had coronavirus, the school said, according to KSTP.
St. Olaf College began the semester on Thursday. In-person classes are being offered.
6:07 a.m.: CDC director warns flu season could strain hospitals
As the U.S. gets closer to flu season, the combination with the COVID-19 pandemic could strain hospitals across the country, according to CDC Director Dr. Robert Redfield.
"The biggest fear I have of course by COVID and flu at the same time, is that our hospital capacity could get strained," he said Thursday during a Journal of the American Medical Association (JAMA) livestream.
"We need to stay vigilant to the mitigation steps right now. Because, come the fall, if we have flu causing its problems and we have COVID causing its problems, and they build on each other, we could end up with another loss of significant life," Redfield said.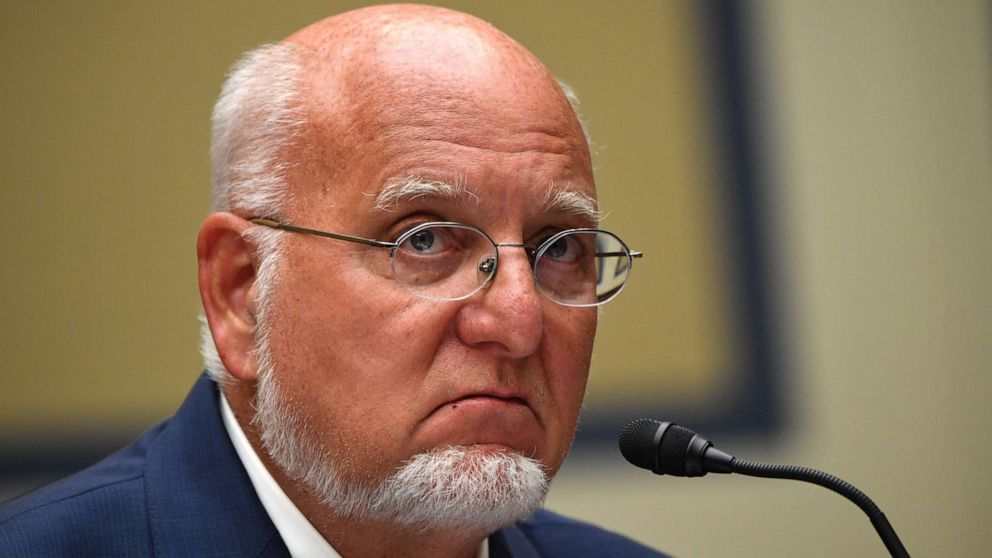 Redfield said that the CDC has purchased 9.3 million additional doses of the flu vaccine, and has a goal of "65% vaccine acceptance across the board."
The CDC estimates that during the 2019-2020 flu season (from Oct. 1, 2019, to April 4) that there were between 24,000-62,000 deaths. So far, COVID-19 has killed more than 174,000 people in the U.S.
"This fall and winter could be one of the most complicated public health times we have with the two coming at the same time," Redfield said. "On the other hand, I'm an optimist that if the American public heeds the advice that we said about the face covering and the social distancing and the handwashing and being smart about crowds, this could be one of the best flu seasons we had, and particularly if they do one more thing: and that is to embrace the flu vaccine with confidence."
What to know about coronavirus:
ABC News' Anne Flaherty, Cheryl Gendron, Arielle Mitropoulos and Michelle Stoddardt contributed to this report.