The father of slain Iowa jogger Mollie Tibbetts voiced his support for the local Hispanic community Sunday after a Mexican immigrant was charged with his daughter's murder.
"The Hispanic community are Iowans. They have the same values as Iowans," Rob Tibbetts said at his daughter's funeral Sunday, according to The Des Moines Register. "As far as I'm concerned, they're Iowans with better food."
Mollie Tibbetts' death has renewed debate over America's immigration system after police arrested and charged a 24-year-old man they say has been living in the country illegally.
On Aug. 21, more than a month after Mollie Tibbetts, 20, vanished while jogging in the close-knit town of Brooklyn, Cristhian Rivera led investigators to her body in a field, according to authorities.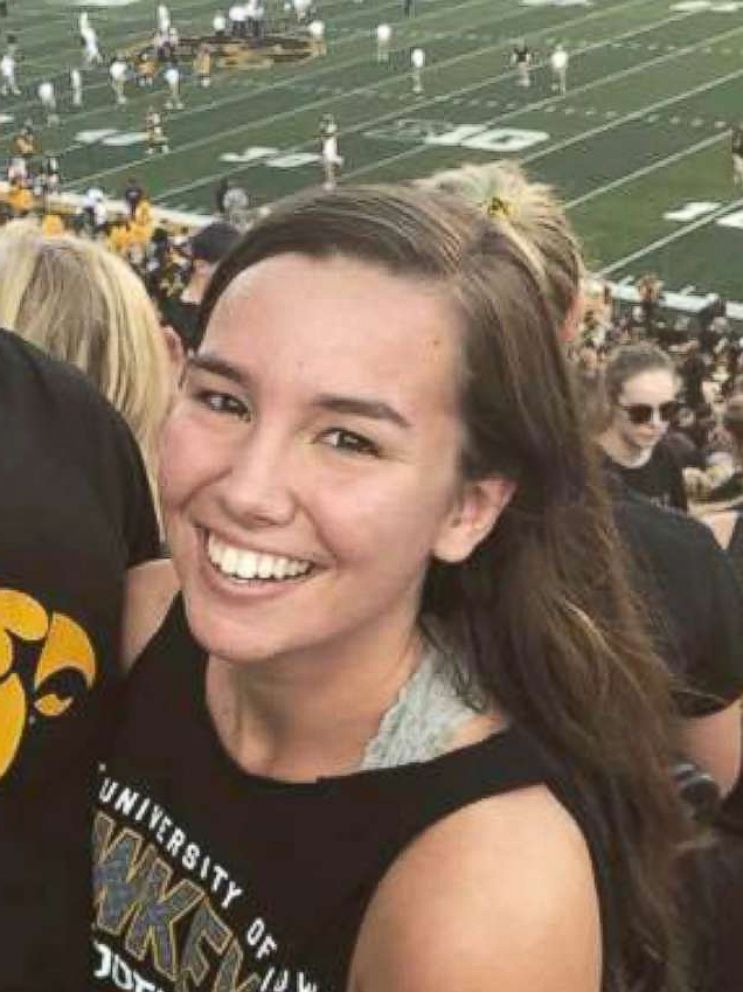 She had died from "multiple sharp force injuries," according to the preliminary results of her autopsy.
A first-degree murder charge was filed against Rivera, whom authorities said is an undocumented immigrant.
The day of Rivera's arrest, Iowa Gov. Kim Reynolds said in a statement, "We are angry that a broken immigration system allowed a predator like this to live in our community, and we will do all we can bring justice to Mollie's killer."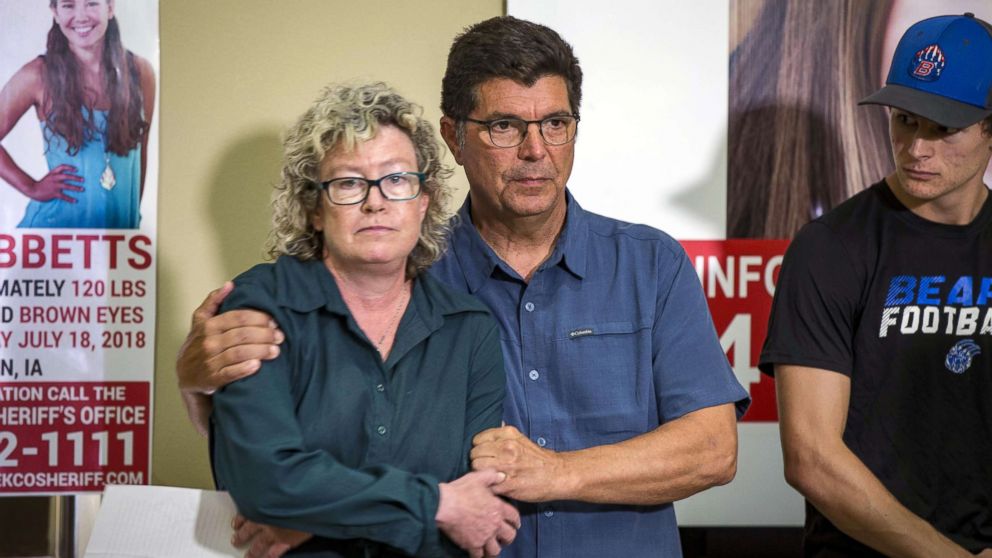 The next day, President Donald Trump weighed in with a video on Twitter, saying, "A person came in from Mexico illegally and killed her."
"We need new immigration laws, we need new border laws," Trump said. "The Democrats will never give them. The wall is being built. We've started it but we also need the funding of this year's building of the wall, so to the family of Mollie Tibbetts, all I can say is God bless you."
But Tibbetts' family has resisted the anti-immigrant lens through which some are viewing her death. In the past, Trump has frequently said negative things about Mexican immigrants, including calling them drug dealers and rapists.
But Rob Tibbetts, who lives in California and traveled to Iowa while investigators searched for his daughter, said the local Hispanic community helped him through an excruciating time.
Rob Tibbetts told mourners Sunday that during the search for his daughter, he "ate at a number of Mexican restaurants, where employees were sensitive and kind," The Des Moines Register reported. "They knew when he needed space or when he needed to joke."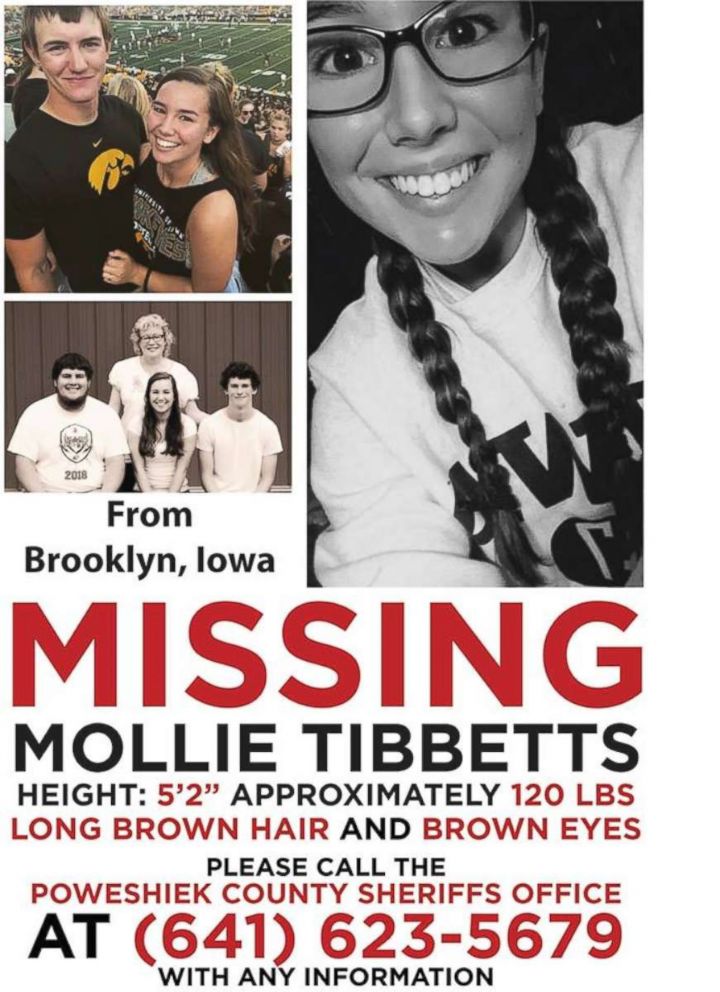 Following Rivera's arrest last week, attention also turned to his employer, a local farm.
Rivera had worked for four years at Yarrabee Farms in Iowa, where he gave his employers a state-issued photo ID and a social security card -- but in a different name, Dane Lang of Yarrabee Farms said Wednesday.
"We screen every applicant through the Social Security Administration social security number verification service," Lang said at a news conference. "Our employee is not exactly who he said he was."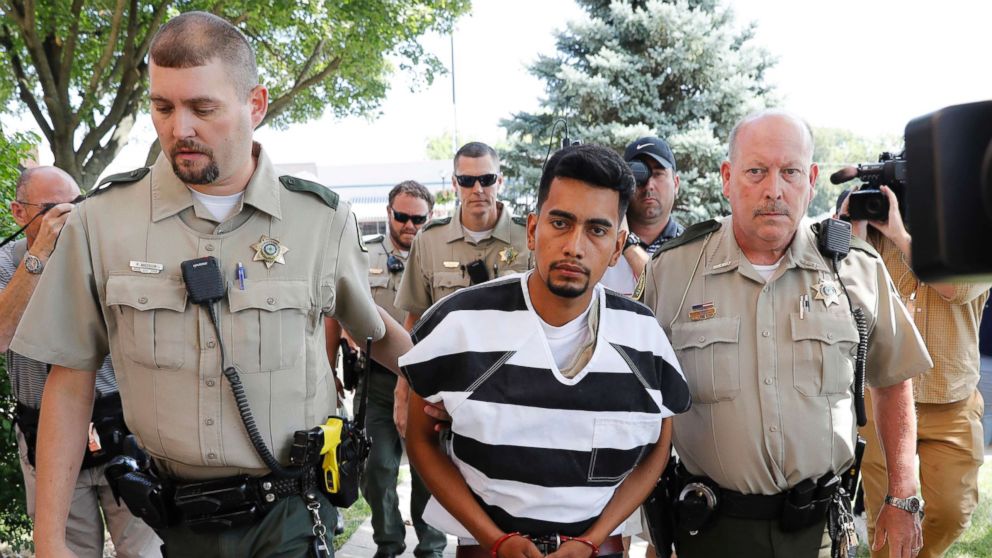 Lang said he learned on Wednesday that the Social Security Administration employment verification service that the farm uses is not the same as the government's newer E-Verify system.
In court records released Wednesday, Rivera's lawyer, Allan Richards, disputed the claim that Rivera is in the country illegally, writing that "the Government knows Cristhian has legal status" and "Cristhian has complied with his documented status since arriving in the U.S.A. as a minor."
Richards did not immediately respond to ABC News' request for comment.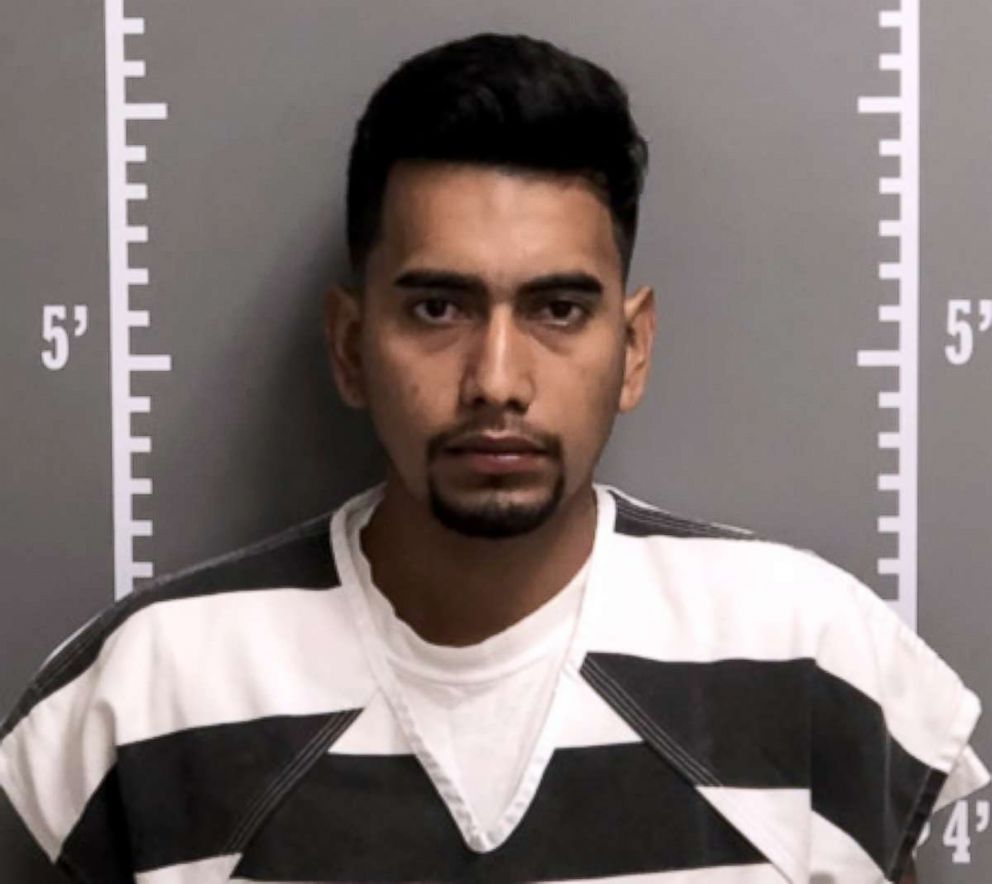 But U.S. Citizenship and Immigration Services spokesman Michael Bars said Rivera has not ever been part of the Deferred Action for Childhood Arrivals (DACA) program and was in the U.S. illegally.
"A search of records by USCIS revealed Rivera did not make any DACA requests nor were any grants given. We have found no record in our systems indicating he has any lawful immigration status," Bars said in a statement last week.
Court documents filed Sunday and Monday show Rivera has since changed attorneys.
Rivera will now be represented by Chad and Jennifer Frese, their office confirmed to ABC News Tuesday. The pair have withdrawn all pending motions filed by Rivera's previous attorney, the Des Moines Register reported.
Chad Frese declined to comment on Rivera's immigration status.
"I'm not going to comment on the issue of his status," Chad Frese told ABC News. "I don't find that to be relevant to his criminal proceeding at this point."
No court date has been set, Chad Frese said. Rivera has not yet entered a plea.
ABC News' Meghan Keneally contributed to this report.