Reeling from the shock and outrage of Mollie Tibbetts' slaying in the small Iowa town the college student from California called home, hundreds of mourners filled a gymnasium Sunday afternoon to remember the life she squeezed into 20 years, and mourned the loss of her beaming smile and effervescent personality.
A Mass of Resurrection for Tibbetts was held at the Brooklyn-Guernsey-Malcom High School gymnasium in Brooklyn, Iowa. The crowd for the ceremony was so large that dozens more were forced to sit in overflow seating outside and watched the service on video.
The town of 1,500 people is surrounded by cornfields and a placid rolling landscape now marred by the episode that started when the young woman vanished July 18 during her evening run and ended Tuesday when her suspected killer allegedly led authorities to her body.
Tibbetts' two brothers and cousins served as pallbearers. She was eulogized by her father, Rob Tibbetts, cousin Morgan Collum and her former high school teacher, JR Glenn.
Tibbetts' father told those in attendance that the person best equipped to help everyone through this would be his daughter Mollie. He thanked all the volunteers and law enforcement for their assistance and defended the local Hispanic community, saying he is "grateful" for them.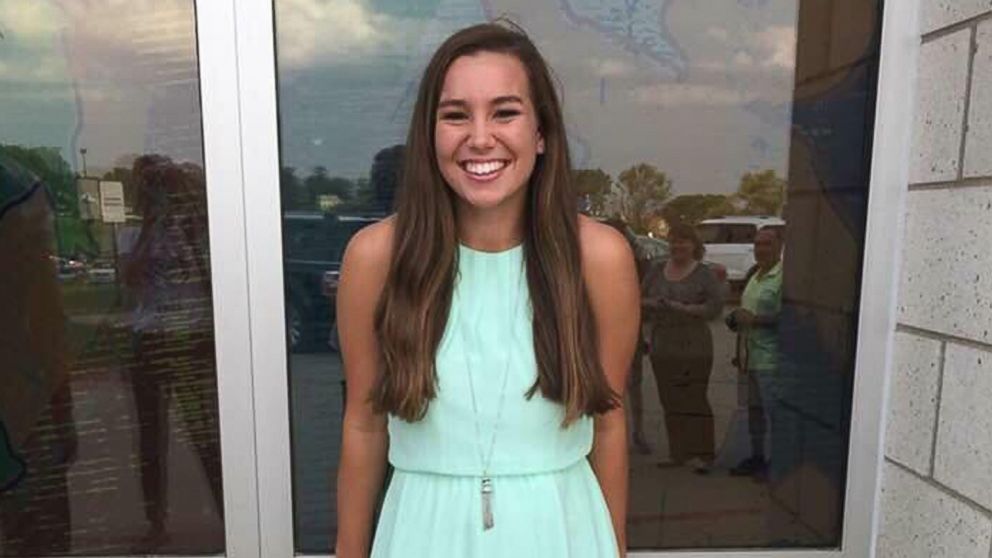 Father Leo Edgerly of Corpus Christi Catholic Church in Oakland's Piedmont neighborhood, where the Tibbetts' family are members and where Mollie had her first communion, said he's reached out to her grieving parents, Laura and Rob, to let them know they are in his prayers and in those of the entire congregation.
"We now know where she is. Even though she died tragically she'll never suffer again," Edgerly told ABC station KGO-TV in San Francisco.
Three days after his sister's body was found in a cornfield, her younger brother, Scott, a senior quarterback at BGM High School, led his varsity football team to a season-opening win over Lisbon, Iowa. Scott Tibbetts and his teammates have dedicated their season to Mollie and on Friday night wore patches on their jerseys and decals on their helmets with Mollie's initials inside a heart with angel wings.
During the 35-24 win, Scott Tibbetts threw two touchdown passes and ran for another. After his first TD pass, connecting on a bomb early in the first half, Scott pointed to the sky in honor of his sister.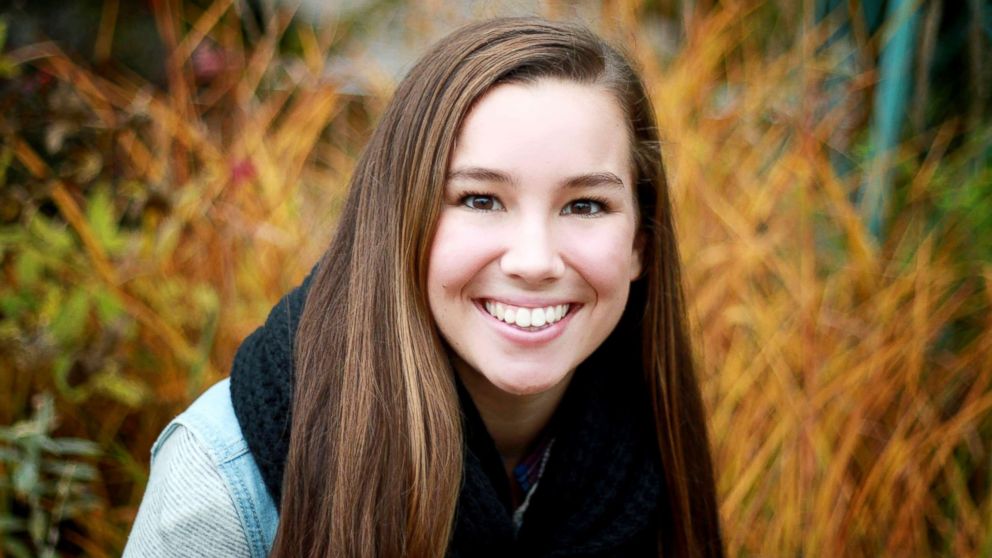 "We talked about the way that Mollie lived her life," Scott's coach, Jerod Burns, told the Des Moines Register of the private moment the team had before kickoff. "She was a hard worker and she lived with no regrets. That's the way we told the kids to play tonight, is just leave it on the field, and life's too short to do anything half-heartedly."
Burns said Scott Tibbetts informed him a day before that game that he wanted to play.
"You've got two hours here where you can focus on something else," Burns said he told his quarterback. "This is your football team. You've got to lead it. There's nobody else that can."
Scott Tibbetts is not the only athlete paying tribute to his sister. Runners across the nation are paying homage to Mollie, calling on people to stand up and demand a world where women can jog freely without feeling unsafe.
Using the social media hashtag #MilesForMollie, runners, both men and women, are pledging to run without fear and cross the finish line for Mollie.
Mollie Tibbetts, a sophomore at the University of Iowa, disappeared on July 18 after going out for an evening jog in the rural farming town of Brooklyn. Following a massive search that stretched for 32 days, police arrested her alleged killer, Cristhian Rivera, an undocumented immigrant farmworker, who led them to her body.
In an interview, Rivera, 24, told authorities he saw Tibbetts running, got out of his car and ran alongside her, said Rick Rahn of the Iowa Division of Criminal Investigation.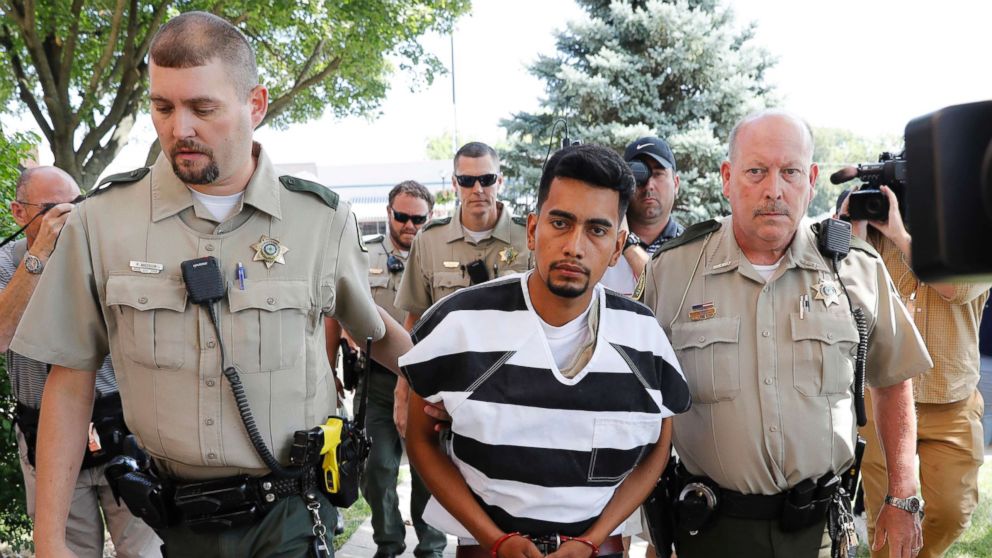 Rivera, who has been charged with first-degree murder, said Tibbetts grabbed her phone and said, "I'm gonna call the police," according to an arrest affidavit.
The suspect told authorities he then panicked, got mad and "blocked" his "memory," and didn't remember anything after that until he reached an intersection, according to the affidavit. He said he then drove to a field entrance and into a cornfield driveway, before realizing he had Tibbetts in the trunk, the affidavit said.
Rivera said he went to get the young woman out of the trunk and saw blood on the side of her head, according to the affidavit. Rivera then said he dragged the college student from his car to a secluded part of a cornfield and left her in corn leaves, face-up, the arrest affidavit stated.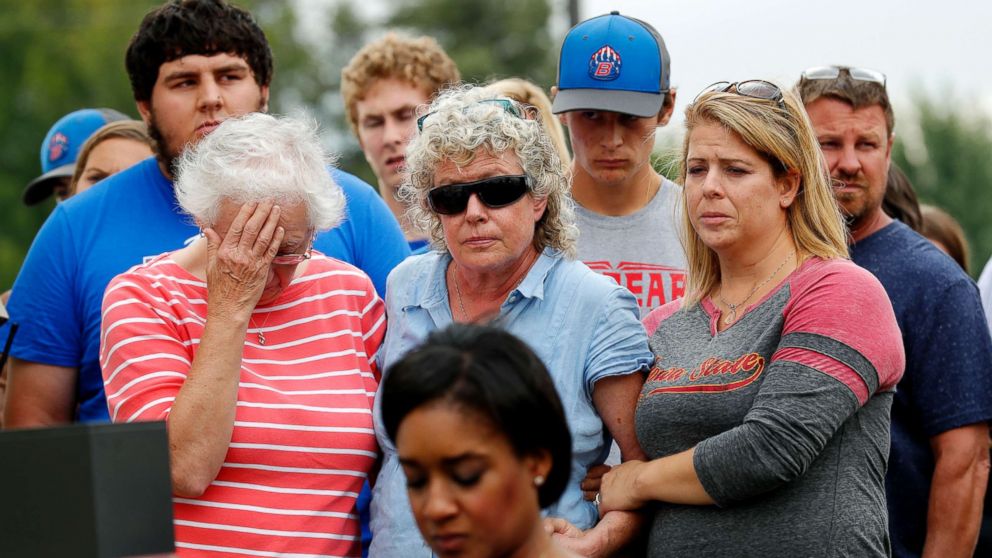 An autopsy showed that Mollie died from "multiple sharp force injuries."
"Our hearts are broken," Mollie's family said in a statement last week. "We thank all of those from around the world who have sent their thoughts and prayers for our girl. We know that many of you will join us as we continue to carry Mollie in our hearts forever."
ABC News' Janel Klein contributed to this report