Mother, Daughter Dead After Violent Armed Robbery Spree in Central Florida
Residents were urged to lock down their homes during manhunt.
January 16, 2015, 9:48 AM
— -- Hundreds of officers, including SWAT teams, scoured a Central Florida neighborhood for armed and dangerous men after a suspected robbery, high-speed chase and double homicide overnight.
All four suspects are now in custody, Polk County Sheriff Grady Judd said this morning.
The two people killed in the house invaded by one suspect were a mother and daughter, who, Judd said, were "viciously murdered" in a manner "much too graphic to describe."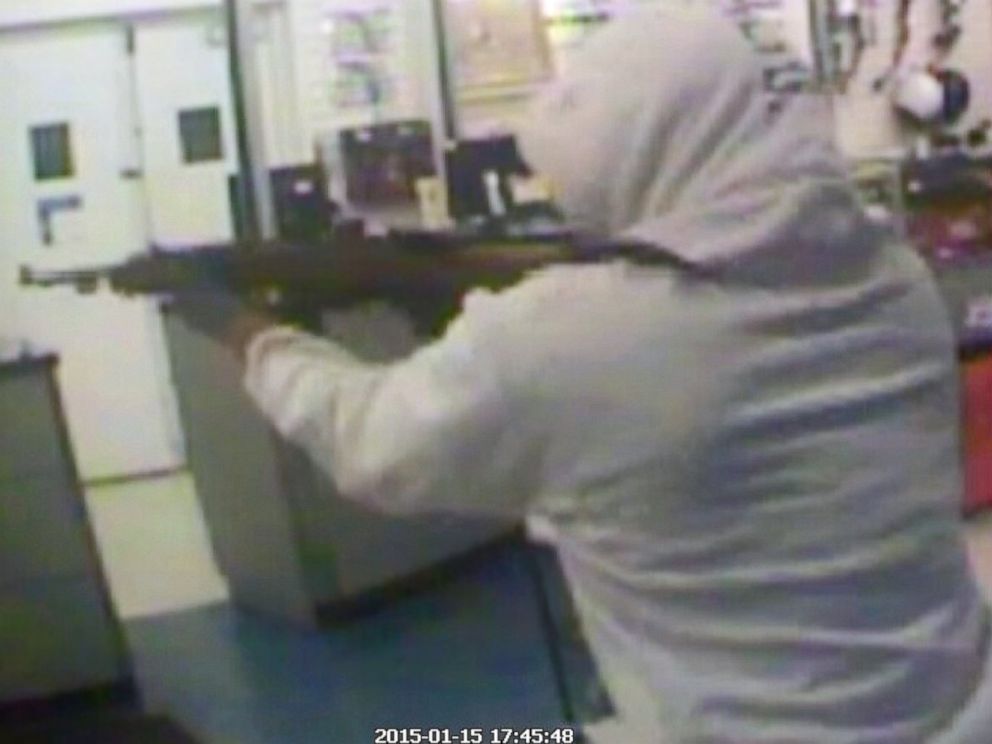 Police had warned residents this morning to lock their doors as they went door-to-door clearing homes and escorting people who wanted to go to work to their cars.
The violence began at about 5:45 p.m. Thursday, when four suspects conducted what Sheriff Judd describes as a "well organized" robbery of a pawn shop in Auburndale, Florida.
Police recognized the getaway vehicle and chased it – the suspected robbers shooting out of the windows at them, police say. Finally, the driver crashed the car at the Chandler Ridge neighborhood in Haines City, where schools were closed.
While authorities apprehended one suspect, the other three scattered.
A tip from a neighbor helped police apprehend a second suspect at a home. After surrounding the home, police say a car burst out of the garage charging them. Officers fired shots and the car crashed. They unleashed K-9's that attacked a suspect who was also wounded by a bullet.
When they entered the home they made a grim discovery: the bodies of two adults, with both deaths deemed homicides.
This morning officials announced the capture of the third, then fourth suspect. The last suspect, who was captured without incident, was allegedly found in a shed in the neighborhood.
Only one suspect will be charged with murder, the Sheriff's Office said.