Three people were found dead at a nursing home in south Texas after police responded to calls of an active shooter at the location Friday. Further investigation found two more people, including a 13-year-old boy, dead at a home belonging to the murdered couple from the nursing home, police said.
Police reported to Retama Manor Nursing Center in Robstown, Texas, a small town about two hours south of San Antonio, at about 7 p.m. local time for reports of a shooting, according to the Robstown Police Department. Upon arrival, three people were found dead, including the shooter, according to Robstown Chief Administrator and City Secretary Herman Rodriguez. Two men and one woman were pronounced dead on arrival, police said.
The two nursing home residents were identified Saturday as 85-year-old Ernest Starry and his wife, Thelma Montalvo. Richard Starry, 60, the son of Ernest, was identified by police as the alleged shooter. A gun was found near his body.
Robstown police called the threat "neutralized" in a release.
Authorities later found two more people, both men, dead at the suspect's home in Robstown, according to San Antonio ABC affiliate KIII.
The victims were identified by Robstown police as a 13-year-old and 40-year-old, though they did not release names. Police said the 40-year-old was the son of Thelma Montalvo, and the home was owned by her and Ernest Starry.
Rodriguez told KIII he could not release further information on how the shootings transpired.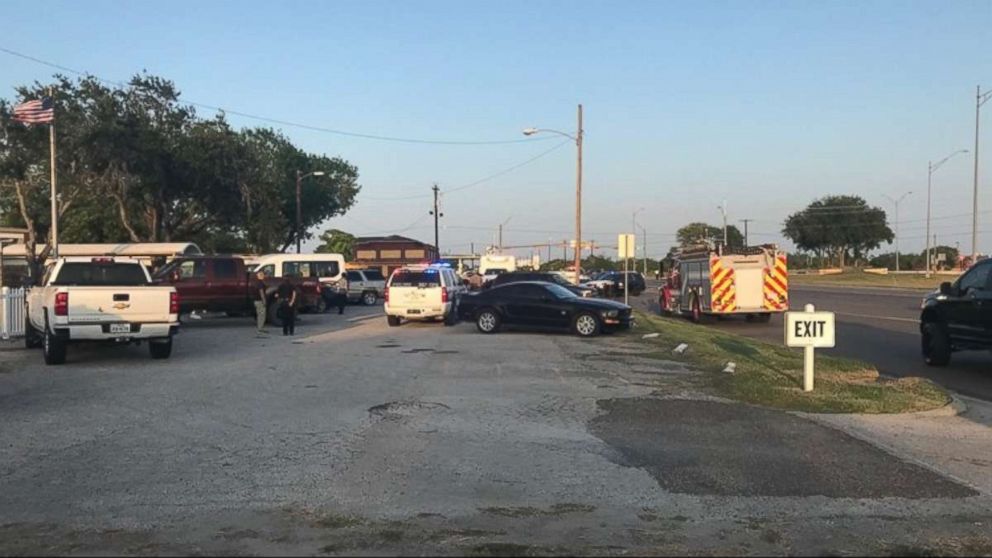 Authorities said the investigation into the murders is ongoing and few details would be shared out of respect to the family involved. Rodriguez said he was "flabbergasted" by the situation.
"Anything that we would state at this point at such a early time in this tragedy would be speculation and we definitely don't want to speculate," Rodriguez told KIII. "This is a profound incident that doesn't really transpire here too often in Robstown. We've got to keep the empathy of the family; this is a small town here in Robstown."
Retama Manor Nursing Center was described by police as a medium-sized for-profit nursing home with 94 beds. The company operates a number of nursing homes in south Texas.
"Current information will remain scarce because we are looking at a murder investigation and not compromising anything that might impede that investigation," Robstown Police Chief Erasmo Flores said in a statement. "Our hearts go out to the victim's [sic] families and the residents, visitors and employees at Retama Manor who experienced this tragedy."
Texas Rangers will assist in the murder investigation.