A man who took on a rampaging gunman who killed two people and wounded four others at a Florida yoga studio says he grabbed the first makeshift weapon he could find and sprang into action when the attacker's gun appeared to jam.
Joshua Quick is being praised by police and survivors of Friday's shooting in Tallahassee, who say his intervention gave them enough time to escape.
Quick said he grabbed a vacuum cleaner that was in the studio and confronted alleged gunman Scott Paul Beierle.
"The gun stopped firing, I don't know if it jammed or what. So I used that opportunity to hit him over the head with it [the vacuum]," Quick told ABC's "Good Morning America" on Sunday.
Beierle pistol-whipped Quick, who was left with bruises and scratches over this left eye and nose from the confrontation. Quick said he fell to the floor but got back up and went after the alleged killer again.
"I jumped up as quickly as I could, ran back over and the next thing I know I'm grabbing a broom, you know, anything I can and I hit him again," Quick said.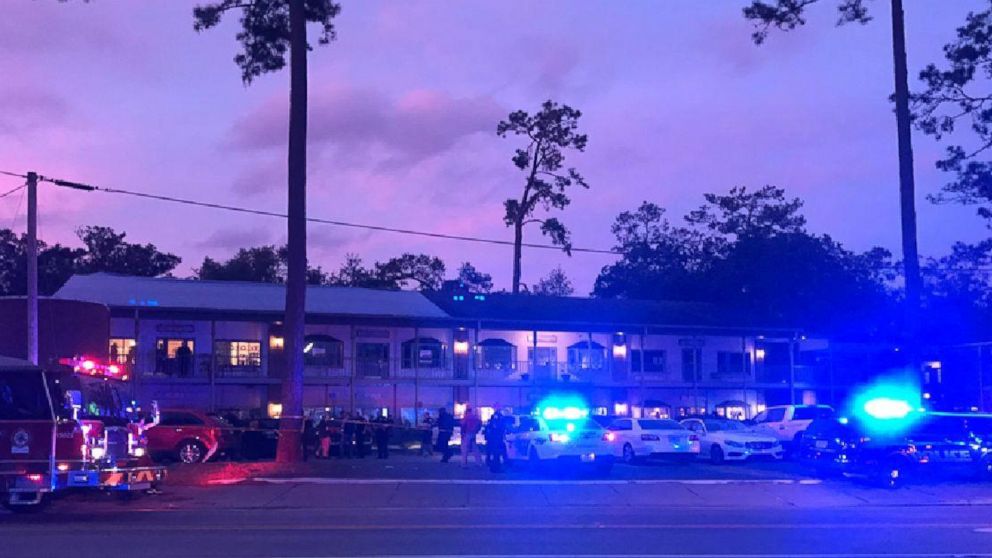 By the time police arrived, Beierle was dead from a self-inflicted gunshot wound, officials said.
Daniela Garcia Albalat, who was shot in the thigh during the incident, told "GMA" that Quick saved her life and the lives of others.
"Thanks to him I was able to try to rush out of the door. I was slipping, I was dripping blood everywhere because I got shot through my thigh," Albalat said. "I want to thank that guy from the bottom of my heart because he saved my life."
The shooting broke out about 6 p.m. Friday at the Hot Yoga Tallahassee studio. Tallahassee police said Beierle entered the studio posing as a customer then removed a gun from a duffle bag and started shooting without warning.
Killed were Dr. Nancy Van Vessem, 41, a member of the faculty at Florida State University College of Medicine, and Maura Binkley, a 21-year-old Florida State student, police said.
"Several people fought back and tried not only to save themselves, but other people, which is a testament to the courage of the people who don't just turn and run but the strength of our community and the spirit of those people trying to help and save and protect others," Tallahassee Police Chief Michael DeLeo said at a press conference Friday night.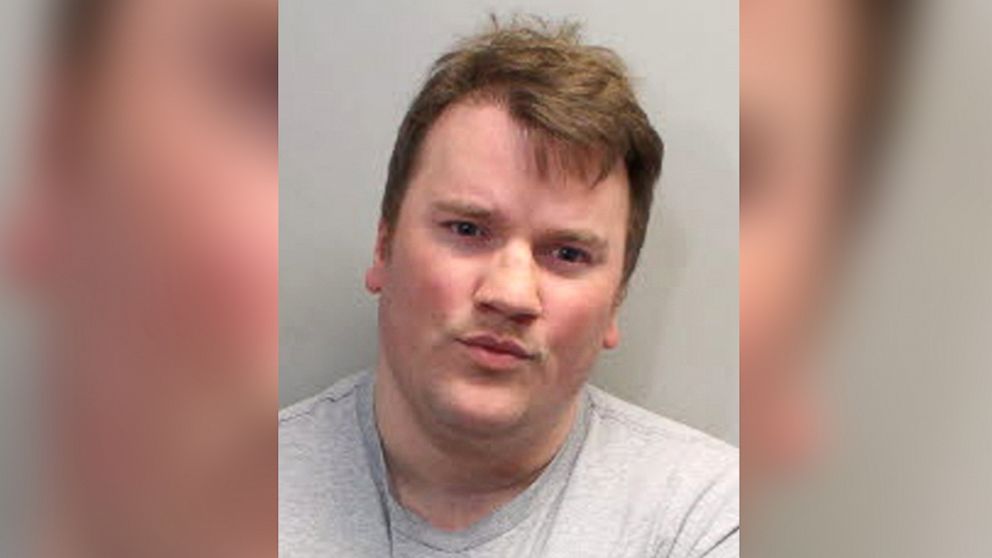 Police are still trying to determine a motive for the shooting. Investigators said Beierle apparently had no prior connection to the yoga class and that he lived in Deltona, Florida, about 250 miles from Tallahassee.
Beierle had been employed as a substitute teacher with the Volusia County, Florida, School District until May 25, when he was accused of misconduct at a middle school, officials said.
"He was immediately let go," Kelly Schultz, a school district spokeswoman, told ABC affiliate station WFTV in Orlando.
Schultz said Beierle had been issued a teaching certificate in July 2015 by the Florida Department of Education and that he passed all federal and criminal background checks. He was hired by the Volusia County School District in January 2017.
Beierle had served in the U.S. Army from 2008 to 2010, according to military records. Prior to enlisting in the Army, Beierle taught English and social studies at a high school in Fort Meade, Maryland, said Bob Mosier, spokesman for the Anne Arundel Public School District in Maryland.
Court records show Beierle had several run-ins with police.
He was charged in 2016 with battery after he allegedly slapped and grabbed a woman's buttocks at an apartment complex swimming pool, according to records. The charges were eventually dismissed after Beierle complied with conditions of a deferred prosecution agreement.
Beierle was also charged with battery in 2012 when he was accused of grabbing another woman's rear in a Florida State University campus dining hall, records show. Beierle denied grabbing the woman, according to an FSU police report.
Florida State University president John Thrasher expressed condolences to the victims' families in a statement.
"There are no words to express the shock and grief we feel after learning of the deaths of Maura Binkley and Dr. Nancy Van Vessem," Thrasher said. "To lose one of our students and one of our faculty members in this tragic and violent way is just devastating to the FSU family. We feel this loss profoundly and we send our deepest sympathies to Maura's and Nancy's loved ones while we pray for the recovery of those who were injured."
Van Vessem was also the chief medical director at Capital Health Plan.
"Our Capital Health Plan family is deeply shocked and saddened about the tragic loss of our beloved friend and colleague, Dr. Nancy Van Vessem, among the other victims of this terrible incident," CHP said in a statement. "Nancy has been a guiding light, visionary force in our daily work to serve the wellness and health care needs of thousands of families in this community.
"Her dedication, caring, leadership, humanity, and experience made her one of the most respected, accomplished medical professionals in the state and country," the statement continued. "Our hearts are filled with sorrow and prayers for her family. We all have been so blessed to have Nancy in our lives."
Binkley's father, Jeff Binkley, told ABC News that his daughter planned to be a teacher.
"Maura truly lived a life really devoted to peace, love [and] caring for others," Jeff Binkley said.
The other victims in the shooting suffered non-life-threatening injuries and were treated at hospitals, officials said.
Tallahassee Mayor Andrew Gillum, who is the Democratic candidate for Florida governor, was campaigning in Miami with former President Barack Obama earlier in the day Friday and returned to his home city to visit the two hospitalized victims that night.
"Both were in surprisingly encouraging spirits," Gillum said at a campaign rally in Orlando on Saturday. "There was one victim in particular that pulled me in close and said, 'I'm expecting you to do something about this gun violence.'"
Gillum has touted his opposition to the National Rifle Association throughout his campaign and favors increased gun control measures.
"The memories of Pulse nightclub still reside with all of us. We know the story of Marjory Stoneman Douglas," Gillum said, referring to previous mass shootings in the Sunshine State. "We know the kind of gun violence that pervades too many of our neighborhoods, too many of our communities every day of the week."
ABC News' Cherise Rudy, Louise Simpson, Ben Stein, Morgan Winsor and Elyna Carden contributed to this report.