Delphi double murder suspect allegedly confessed several times in jail call with wife: Court documents
Allen has pleaded not guilty to the murders of Abby Williams and Libby German.
Delphi, Indiana, double murder suspect Richard Allen allegedly confessed to the killings several times in a jail phone call with his wife in April, according to newly unsealed court documents.
Allen, a Delphi resident, was arrested in October 2022 and charged with two counts of murder for the deaths of Abby Williams, 13, and Libby German, 14. The best friends were enjoying a day off from school when they were killed on a Delphi hiking trail in February 2017.
While in custody, on April 3, Allen was on a call with his wife and allegedly admitted "several times that he killed Abby and Libby," according to a court document released on Wednesday.
His wife ended the call abruptly, the document said.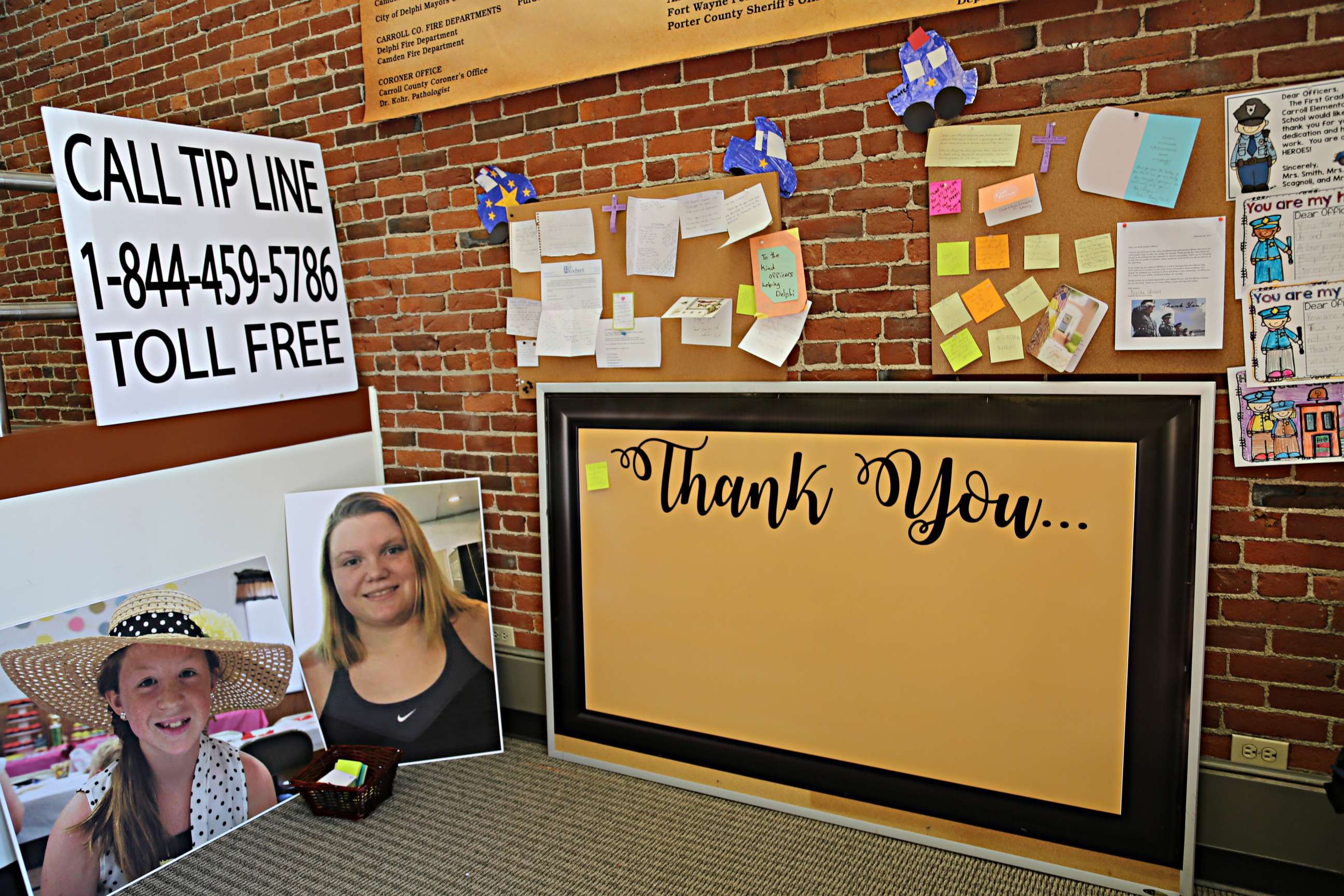 The document was filed April 20 by the prosecutor requesting to obtain Allen's mental health records during his time as an inmate, as well as video and logs that recorded his behavior to refute defense claims regarding the Westville Correctional Facility.
"Soon after" that call with his wife, Allen's attorneys filed an emergency motion saying his mental state had declined and he should be moved, alleging Westville Correctional Facility was unfit, the document said.
Allen was refusing to eat, refusing to sleep and "was wetting down paperwork he had gotten from his attorneys and eating it," the document said.
Allen broke the tablet he used for phone calls, the document said, and went from making two phone calls a day to making no calls.
Defense attorneys did not immediately respond to ABC News' request for comment on Wednesday. But at a June 15 court hearing, defense attorneys said any confessions made by Allen are unreliable due to his deteriorating mental and physical health.
On April 14, Allen was evaluated by two psychiatrists and a psychologist to see if he needed involuntary medication or to be moved to a different unit, the document said, and they determined Allen didn't need involuntary medication and didn't need to be moved. After that meeting, Allen started eating and sleeping again and his behavior "began to return to what it was prior to making the admission on April 3," the document said.
Allen has pleaded not guilty to the two murders. According to court documents, Allen admitted to police to being on the trail that day but denied any involvement in the girls' murders.
Allen's trial has been scheduled for January 2024.
In a document filed by the prosecutor on June 13, in another effort to obtain Allen's mental health records, the prosecution alleged that Allen admitted to the killings "no less than 5 times while talking to his wife and his mother on the public jail phones."
The April 20 document filed by the prosecutor also noted that "investigators believe they hear the sound of a gun being cycled" on the video recovered from Libby's phone.
According to video recovered from one of the victim's phones, Abby or Libby mentioned "gun" as a man approached them, according to the probable cause affidavit. A .40-caliber unspent round was found less than 2 feet away from one of the girls' bodies, and that unspent round went through a gun that Allen owns, according to the probable cause affidavit.
Another document released Wednesday mentions the involvement of a knife in the killings.
Authorities believe a gun was used in the girls' abduction and murders due to the unspent round found by their bodies, the prosecutor said, and authorities believe a "knife was used in the murder of Abigail Williams and Liberty German."
This document was filed June 13, objecting to the defense's motion to suppress evidence seized in a search warrant at Allen's home.
The June 13 document filed by the state objecting to the defense's motion to suppress also notes "articles of clothing from the girls were missing from the scene" where their bodies were found, "including a pair of underwear and a sock."