Two deputies are injured and a suspect is dead following a shooting outside a sheriff's office in South Salt Lake, Utah, authorities said.
The shooting occurred around 10:30 a.m. local time Saturday, on the north side of the property's parking lot near a bus stop, Salt Lake County Sheriff Rosie Rivera said during a press briefing.
Two deputies patrolling the campus were shot and are currently hospitalized, she said. As of Saturday afternoon, one is in stable condition after getting shot in the face and will be released soon, Rivera said. The other is in critical but stable condition after being shot in the eye, the sheriff said.
The sheriff said at this time it is unclear what exactly led up to the incident and why the deputies approached the suspect.
"Something occurred to get their attention to go talk with him, and then it happened very quickly where there was an encounter and shots were fired," Rivera said. "He did shoot at our deputies, and our deputies shot back."
It is unclear at this time how many shots were fired or if one or both of the injured deputies fired their weapons, she said.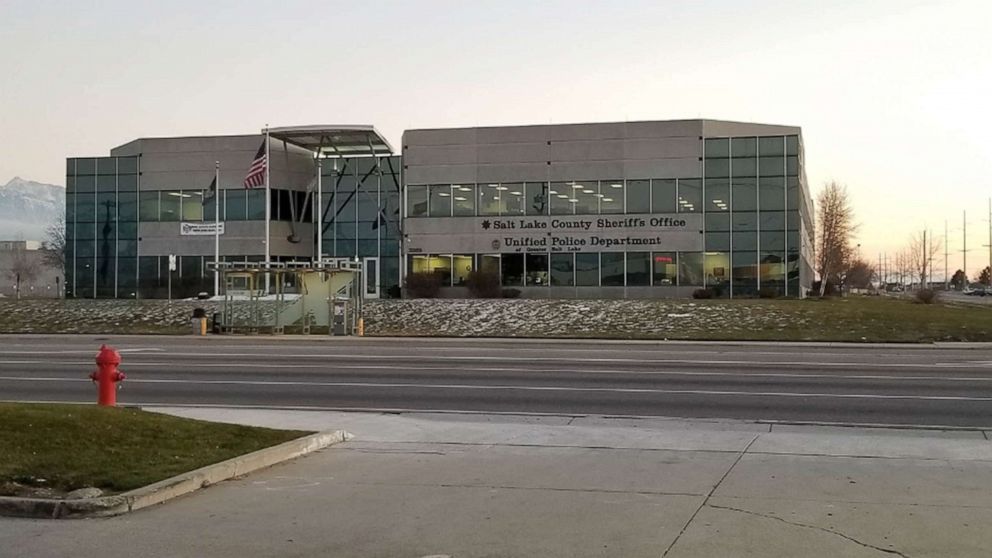 An Officer Involved Critical Incident team will be investigating.
The deputies do not wear body cameras, the sheriff said, but there is surveillance footage available that will be released at the end of the investigation.
"These incidents are devastating for the department, and we hope and pray the deputies will be OK," she said.
The identities of the deputies have not been released pending notification of immediate family. Investigators are still trying to determine the identity of the suspect, Rivera said.
The sheriff's office is located near the Salt Lake County Metro Jail, which was on lockdown following the shooting.
"It'll be on lockdown until we feel it's secure," Rivera said earlier Saturday. "The jail is not in danger but that is our protocol."
ABC News' Sarah Hermina contributed to this report.