Dissecting the distinctive profile of school shooters: 'There's always a trail of what they're about to do'
They tend to signal their intentions, experts say.
February 22, 2018, 6:43 AM
— -- Nineteen-year-old Nikolas Cruz has become the latest young man accused of storming a U.S. school and gunning down students and staff.
Cruz allegedly fired his way through his former school last week, Marjory Stoneman Douglas High School in Florida. Seventeen people were left dead. Cruz was apprehended and charged with 17 counts of premeditated murder.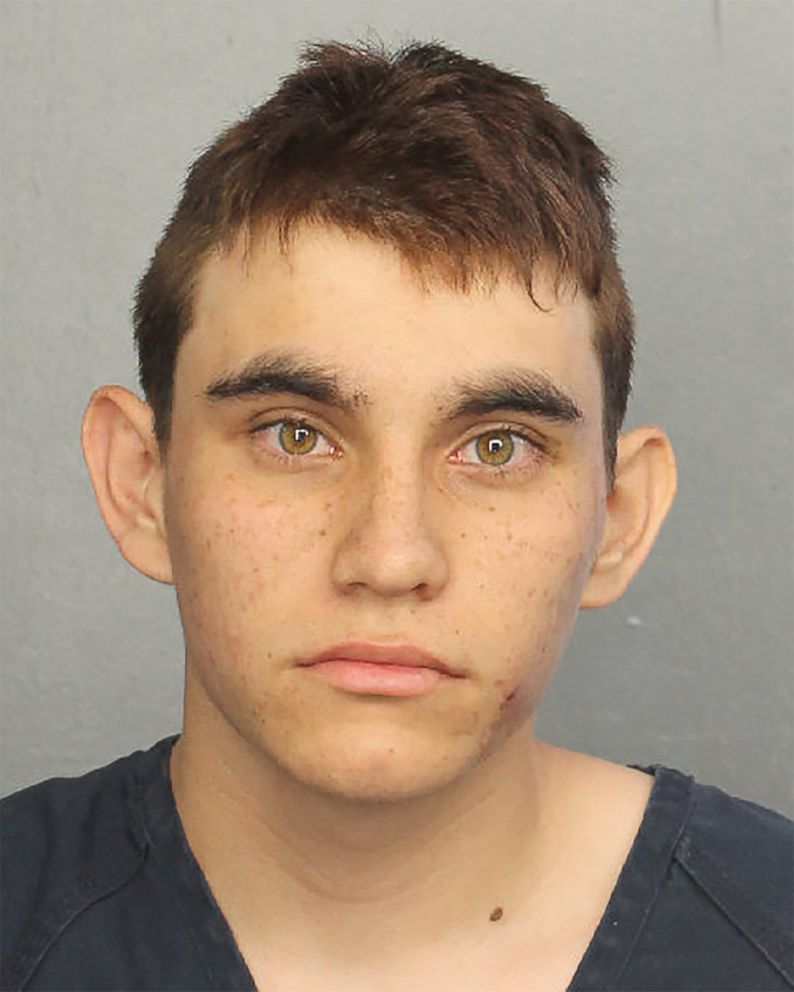 Alleged details about the suspected killer quickly emerged: his expulsion from Stoneman Douglas High; how he was fascinated by talk of guns and preoccupied with wars and terrorists; how he posted photos of weapons on social media.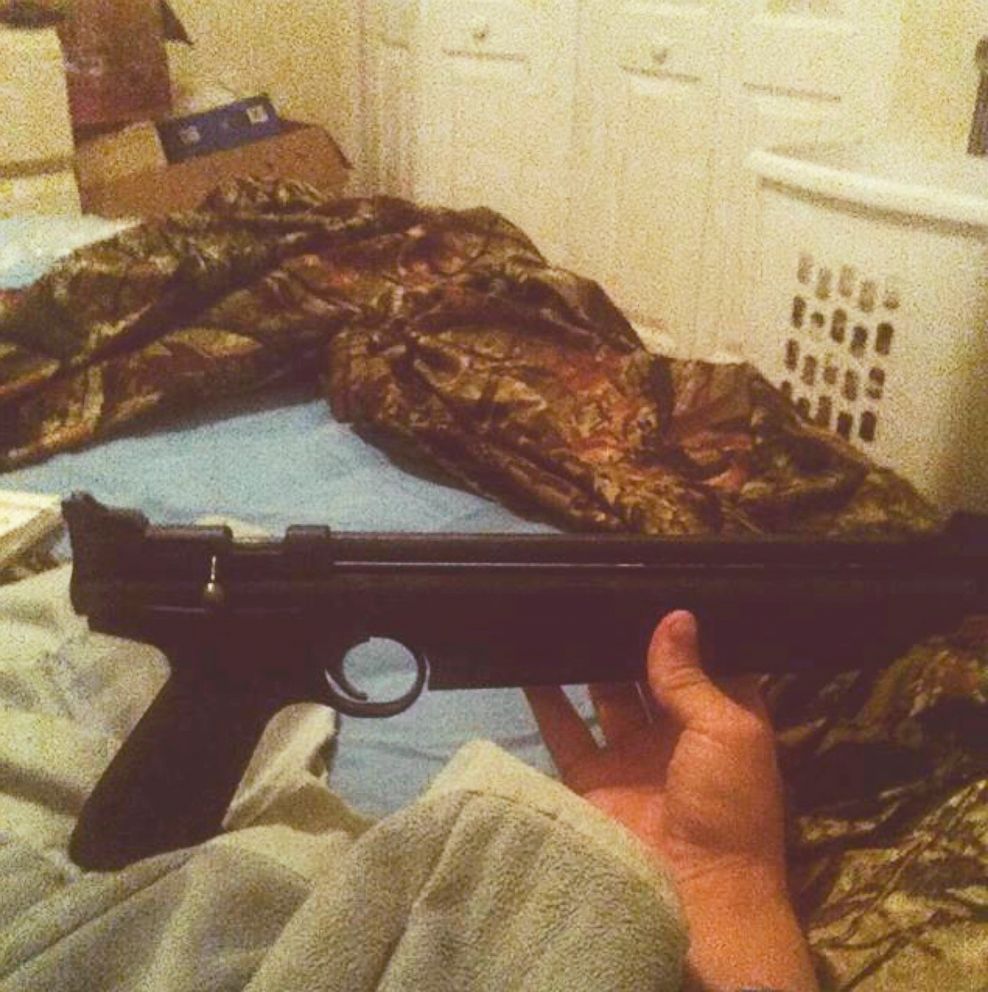 Cruz was "aggressive" and "psycho," neighbor Brody Speno told ABC News
The Marjory Stoneman Douglas High School shooting and aftermath
On Feb. 14, 2018, a former student at the Marjory Stoneman Douglas High School in Parkland, Fla., entered the school and opened fire with an AR-15 style rifle, killing 17 students and staff and injuring 17 more in one of the deadliest school attacks in U.S. history.<br><br>Here, the school is pictured from the air after reports of the shooting on Feb. 14, 2018.
Another neighbor, Malcolm Roxburgh, said Cruz would attack pets.
Speno said he remembered one day when Cruz suddenly "cornered a squirrel and was pegging it with rocks trying to kill it."
Such alarming behavior is not uncommon for school shooters like the accused Cruz, who differ from other mass shooters in the sense that they are normally younger and usually signal their plans, experts say.
They have a clear profile, "with some variations," according to former FBI agent and ABC News contributor Brad Garrett, including anger, depression, and careful planning.
"There's always a trail of what they're about to do," Garrett said.
Building the profile
"Almost every school shooter, no matter what their socioeconomic status might be; all have some very specific characteristics that seem to be universal between them: depression, anger and rage towards others," Garrett said.
That describes the two students at Columbine High School in Colorado who opened fire at the school April 20, 1999, killing 12 of their fellow students and a teacher. The gunmen, Dylan Klebold and Eric Harris, then killed themselves.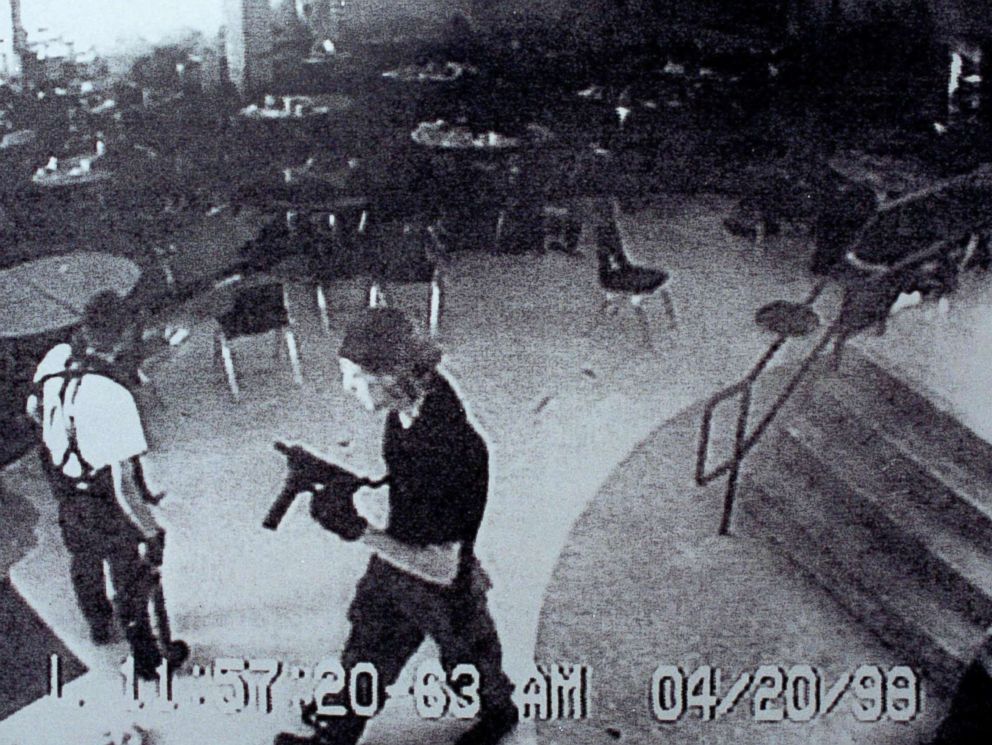 Several FBI profilers and psychologists analyzed Klebold and Harris' writings and reviewed the so-called "Basement Tapes" -- a series of videos they secretly recorded where they discussed their shooting plot (the videos were never made public) -- and later determined that Klebold likely suffered from severe depression and suicidal thoughts, while Harris was likely a psychopath. Neither boy was formally diagnosed.
"The signs can start at a fairly early age," former FBI agent and ABC News contributor Steve Gomez said.
School shooters "tend to show that they're outcasts in society," Gomez said. "They just have difficulty establishing and maintaining friends and social relationships. And oftentimes you find that as a result of that they are either being bullied or are a bullier."
The way Cruz allegedly showed violence to animals is "another sign of exhibiting violent tendencies -- that's a red flag," Gomez added of the suspect.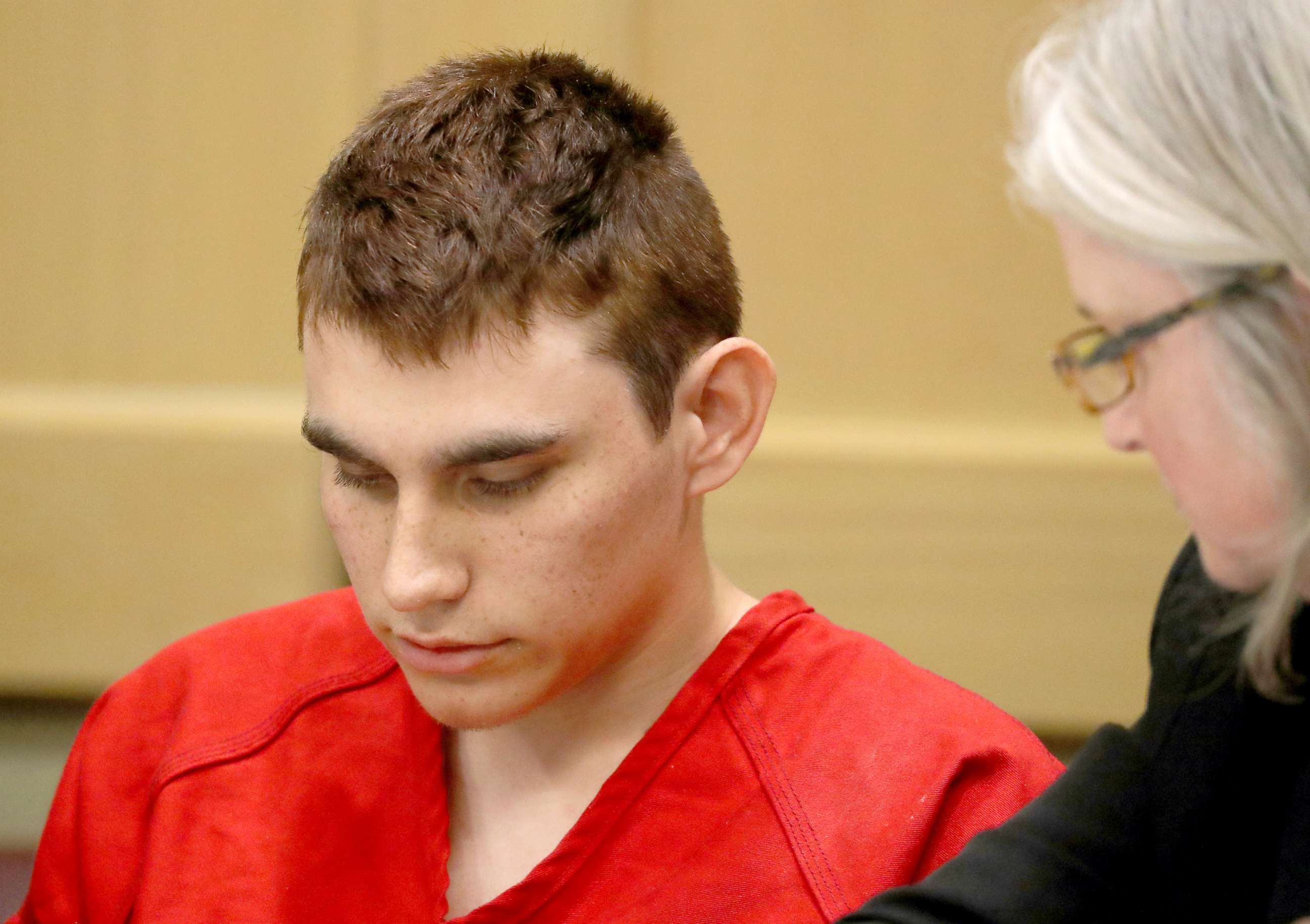 A main common thread is "a loss of purpose," Gomez said. "They just don't know what they're on the earth for."
While mass shooters "all have some baseline characteristics," Garrett stressed, "If you take every one of those variables ... that's literally millions of people."
"People are depressed, sad, angry, enraged," he said, and may want to hurt people, but they don't carry those thoughts out.
A "vast, vast, vast, vast majority of us are not going to be mass shooters," Garrett said. "It's such a small percentage."
"When you take the variables of a mass shooter, that person is troubled and they need help," Garrett said.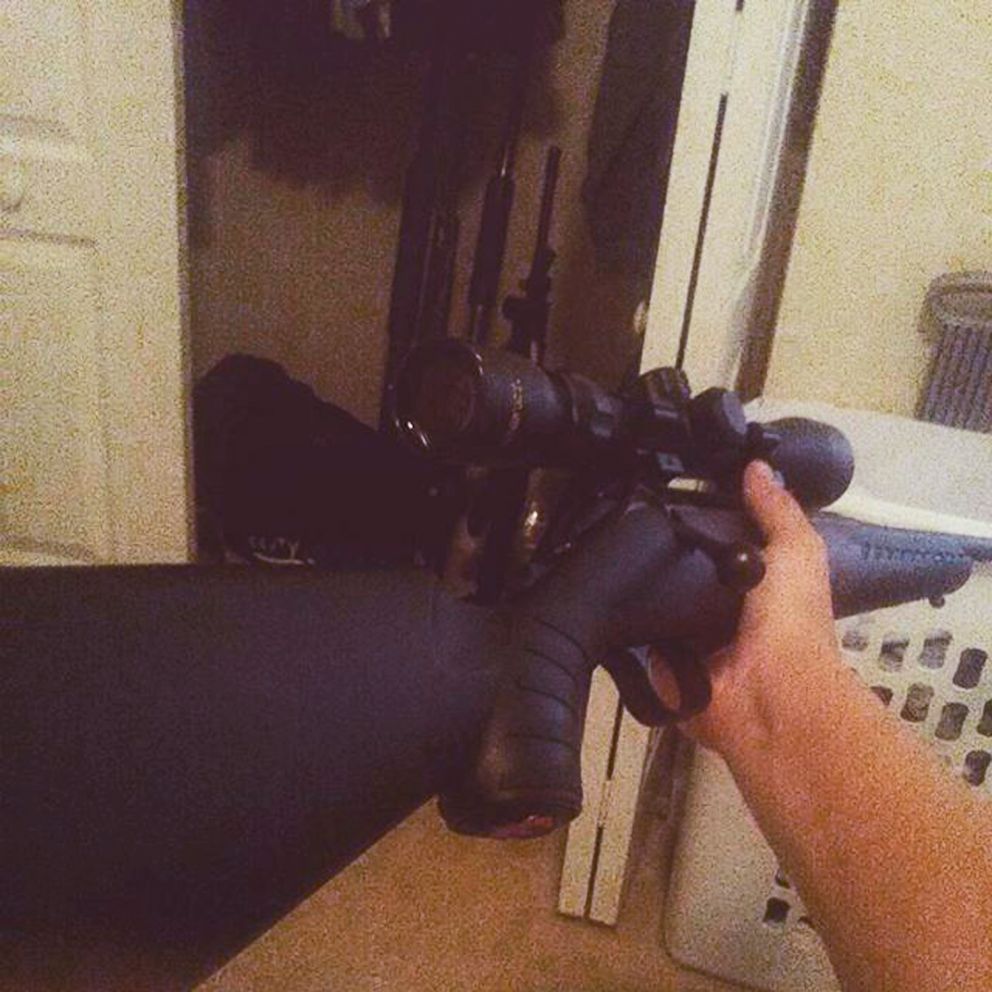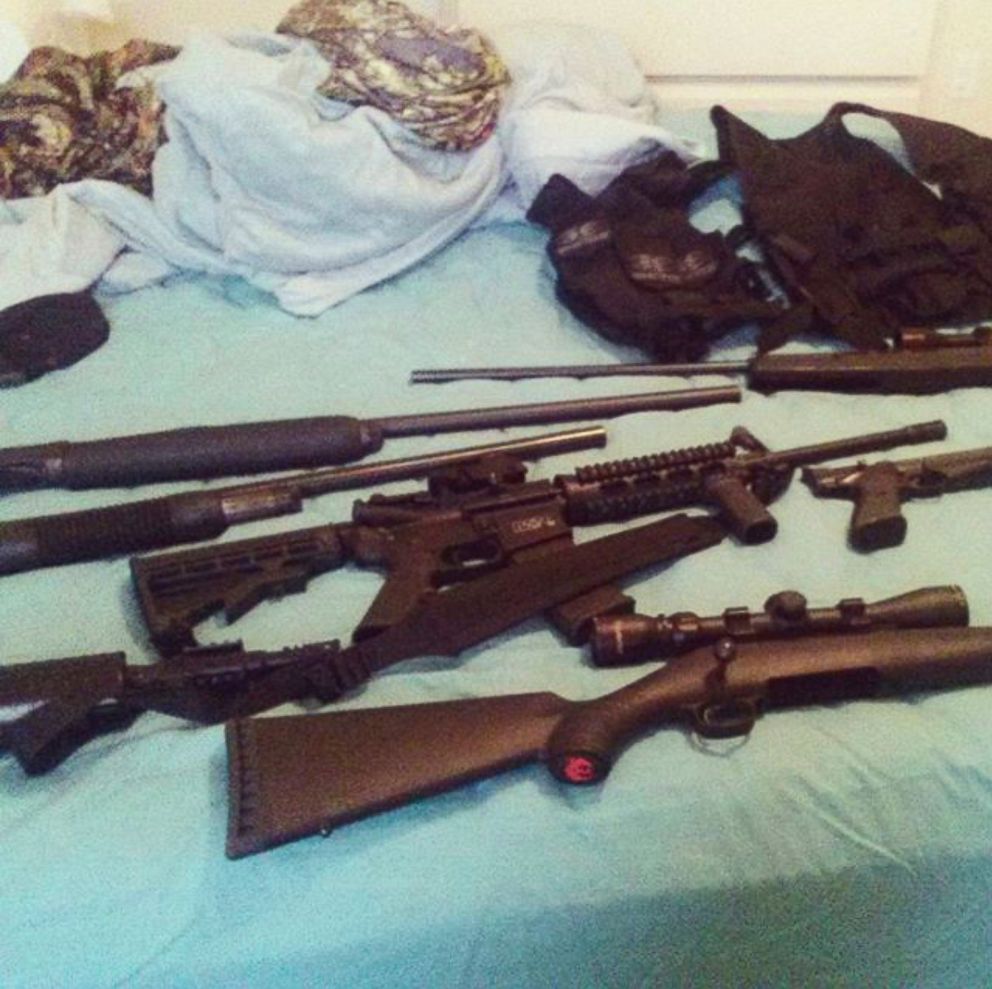 'A seed that gets planted'
"When does it turn to where the student gets to a point where they are actually going to commit violence?" Gomez said. "It's almost like a seed that gets planted into the individual, and unless somebody is there to intervene, to conduct some type of informal intervention over the course of that person's life, whether it's a parent or teacher or coach, that kid continues to move towards what could ultimately be an act of violence."
It's all about seeking revenge and gaining power.
Compared with other mass shooters, school shooters are generally younger so they typically share what they are going to do, Garrett said. Now, that's done through social media, Gomez said.
They also tend to write or post about their interest in weapons and committing violence as well as publicizing the weapons they have access to, Gomez said.
Columbine's Harris kept journals and wrote about violence, wanting to have guns, how easy it was for him to lie to people and the pleasure he got from duping others, and included graphic fantasies about getting revenge on people who insulted him.
Two months before Columbine, Klebold's parents met with Klebold's teacher to discuss a story he had written about a man in a black overcoat who fills a duffel bag with weapons and guns down a group of "college preps," Klebold's mother, Sue Klebold, told ABC News' Diane Sawyer in a 2016 "20/20" report.
Sue Klebold said she and her husband asked their son about the paper twice but when he told her he didn't have it, they let it go.
"I did not grasp the seriousness of that paper," she said. "I don't think any of us did at the time."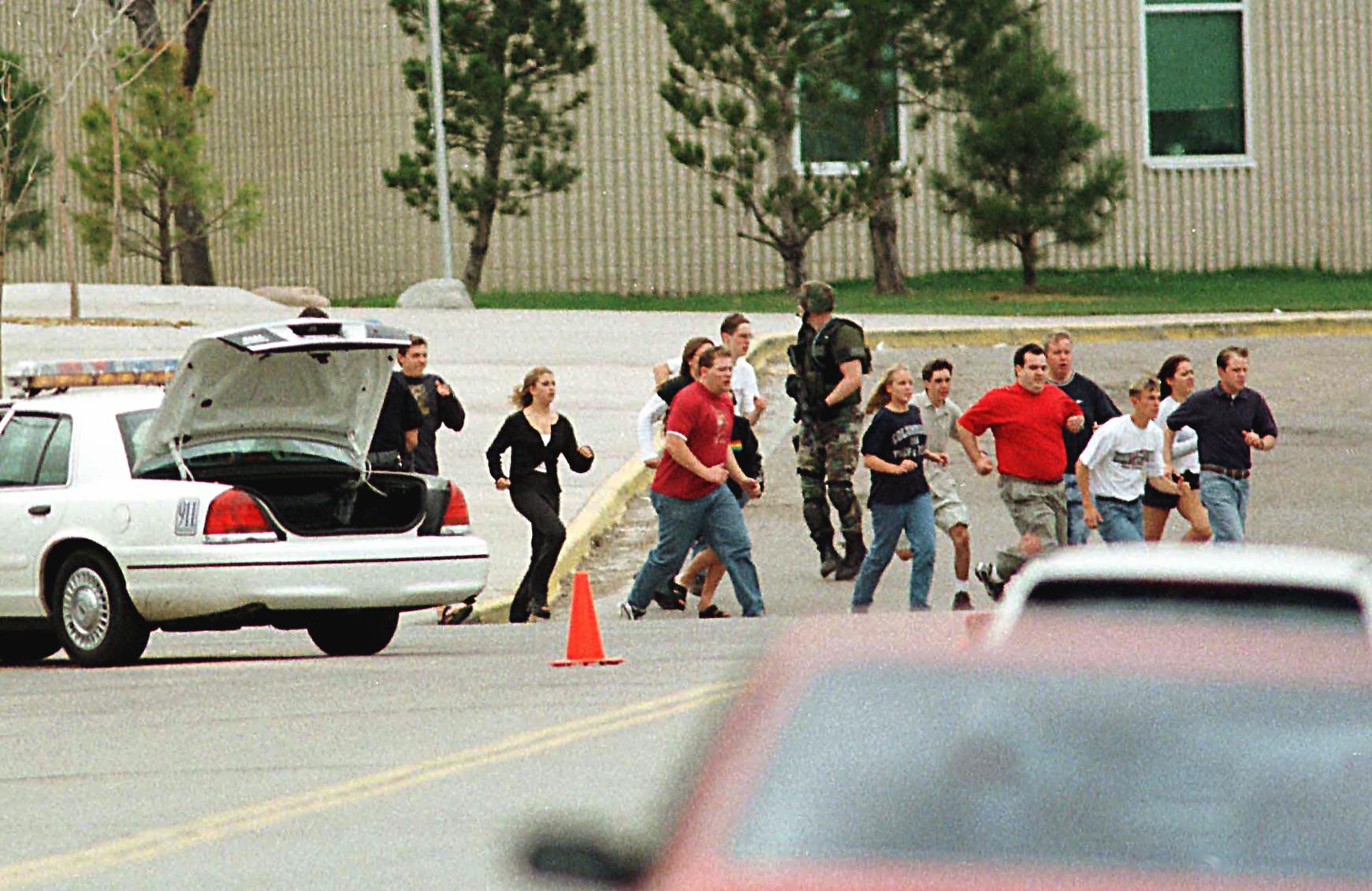 Garrett, the former FBI agent, said, "Every mass shooter obviously is very, very troubled. There are varying sort of degrees of what their mental health issues are. Some are extremely severe, some not so severe."
"But usually almost across the board, particularity with school shooters, a few exceptions, they all know exactly what they are doing: They plan it, they buy the ammunition, they pick the day. They decide how they're going to go into the school, they decide what part of the school are going into."
The planning might be weeks, months or years, Garrett said.
Adam Lanza, for instance, shot and killed his mother at the home they shared Dec. 14, 2012, before heading to Sandy Hook Elementary School in Newtown, Connecticut. He shot and killed 20 first-graders and six educators. Lanza then killed himself.
Sandy Hook Elementary School Shooting
ABC News looks back at one of the worst mass shootings in U.S. history, nearly 5 years after twenty children and six adults were killed at Sandy Hook Elementary School in Newtown, Conn., on Dec. 14, 2012. <br> <br> Pictures of victims of the Sandy Hook Elementary School shooting are seen on artificial roses at a roadside memorial on Dec. 20, 2012, in Newtown, Conn.
Brendan Smialowski/AFP via Getty Images
Lanza didn't "'snap,' but instead engaged in careful, methodical planning and preparation," the FBI Behavior Analysis Unit ruled, according to documents released last year.
Lanza, who "had a complex background featuring many problematic bio-psycho-social issues," was also "fascinated with past shootings and researched them thoroughly," the documents said.
"There's always a trail of what they're about to do," Garrett said. "It's all about seeking revenge and gaining power."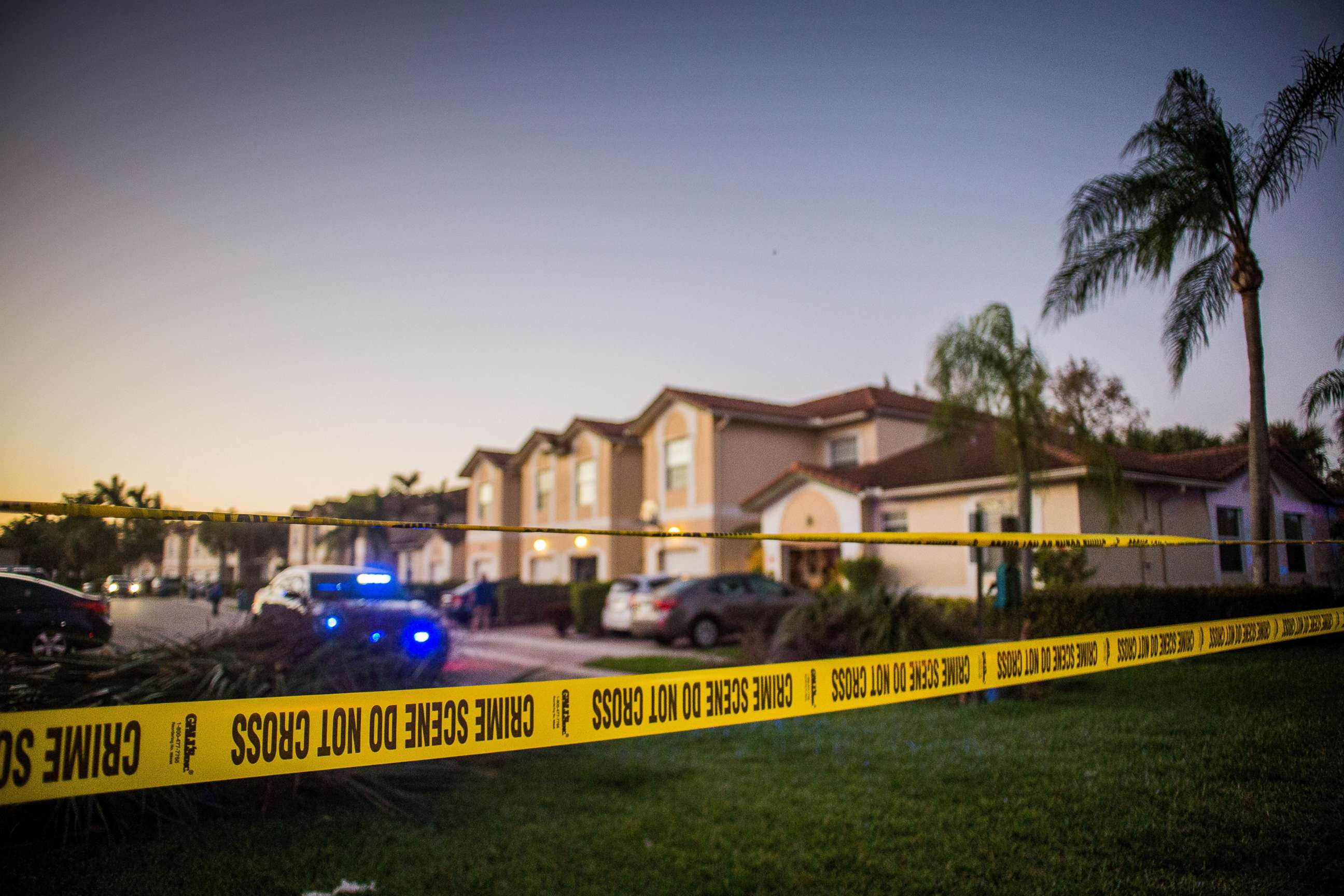 A person close to Cruz, the suspected Florida school shooter, called an FBI tip line Jan. 5 with information about his alleged desire to kill people, erratic behavior, disturbing social media posts, as well as the potential of his conducting a school shooting, according to an FBI statement. But the FBI said proper protocol was not followed in response to the tip.
Public defender Melisa McNeill last week in court called Cruz a "broken child." He has not entered a plea.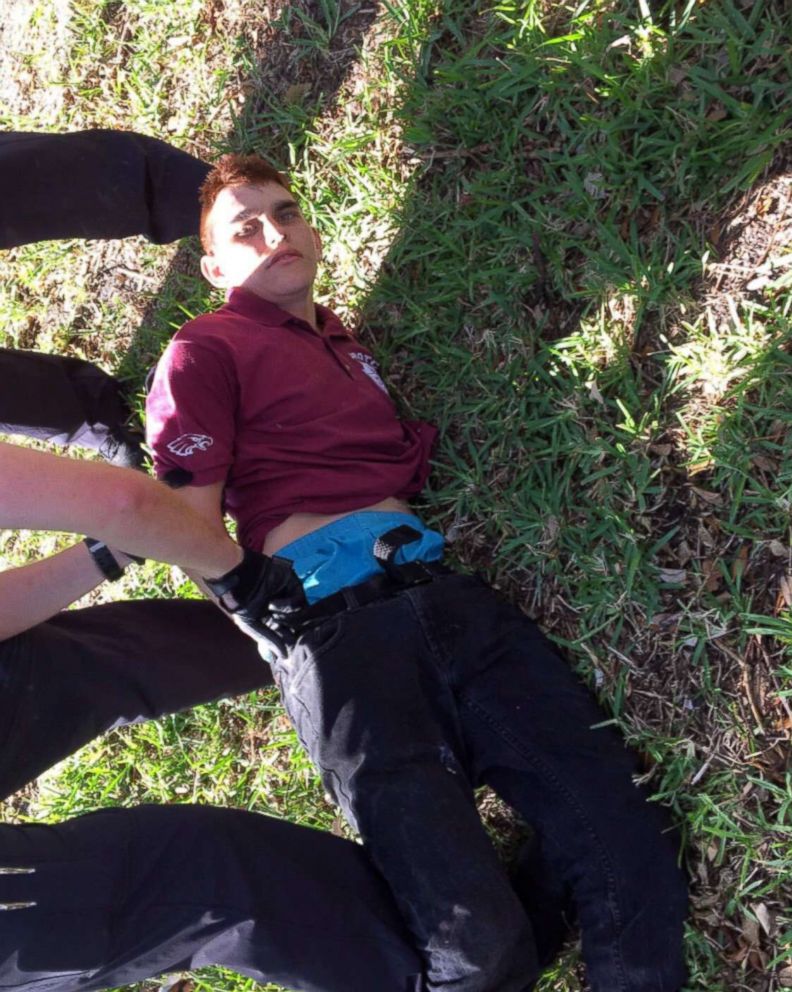 'I wanted to do something … so this doesn't happen again'
In the aftermath of the 2012's Sandy Hook massacre, parents of two children killed at the elementary school founded the organization Sandy Hook Promise, which aims to prevent gun-related deaths by teaching Americans to identify, intervene and get help for at risk-people. The nonprofit is funded by donors and provides its programs to schools no cost.
Families in America just felt completely out of touch, helpless, hopeless.
One of the founders was Mark Barden, whose son, Daniel, died at the school.
"I just knew that I wanted to do something to honor my son, to protect my surviving children," Barden told ABC News. "I wanted to do something to make a difference so this doesn't happen again."
"Families in America just felt completely out of touch, helpless, hopeless," Braden said. "We realized then that we needed to look at this like a social movement, and to do that you need to get folks engaged ... in a bipartisan or nonpartisan manner."
The foundation takes a preventative approach by designing programs that teach students and parents the tools to recognize warning signs as well as how to "take the next step and intervene and get that person help before it becomes a tragedy," Barden said.
Among the tools they provide is an app with an anonymous reporting system that allows a student to report a tip to a call center that's staffed with professionals.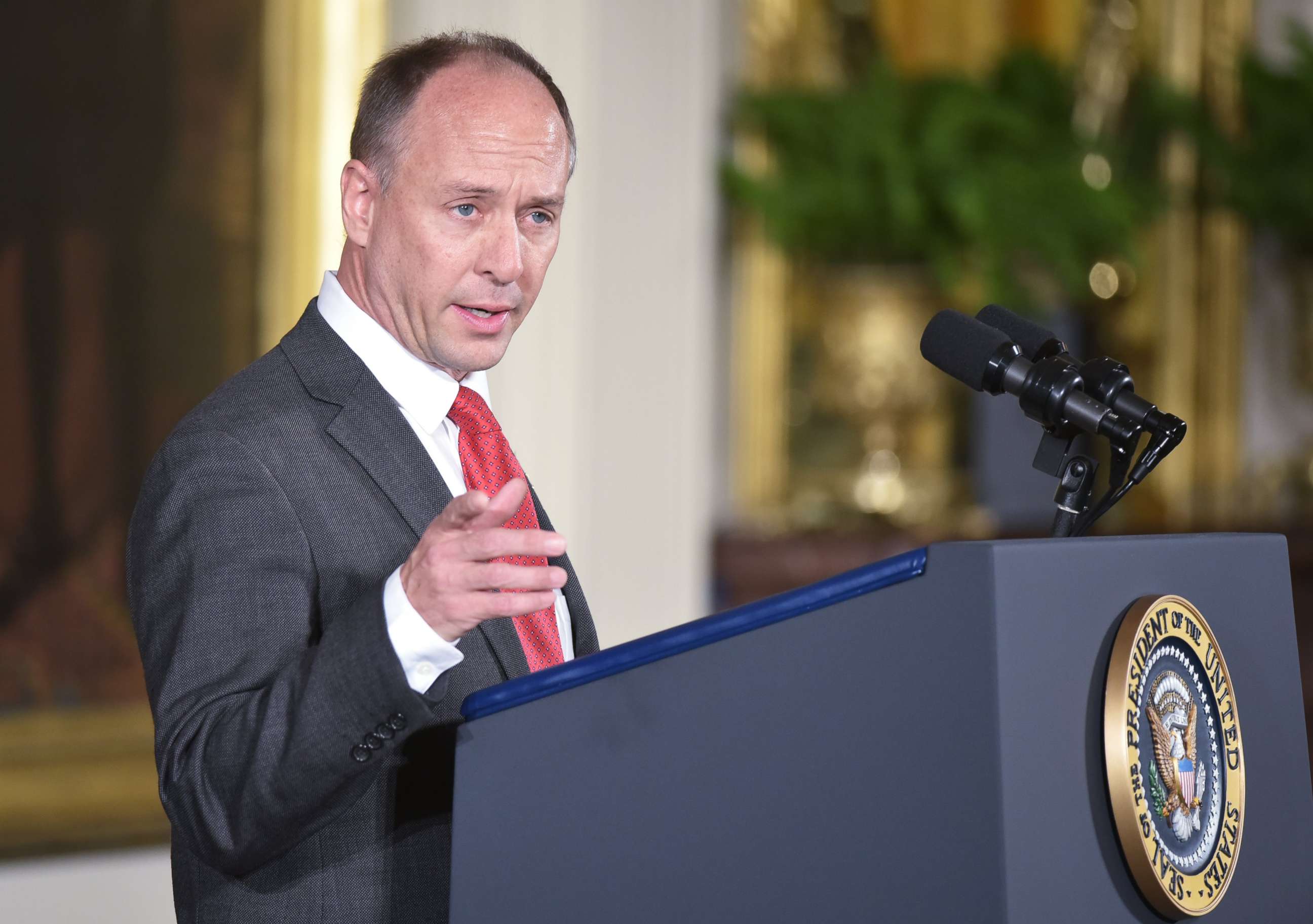 He said 2.5 million students and adults have been trained.
"Students are empowered to know that they can make a difference," Barden said. "They can have a positive impact on somebody's life and that's a huge gift to give somebody."
"We've seen it work," he added. "We've already prevented school shootings, we've already stopped suicides."
I was just immediately filled with sadness and despair and frustration and anger.
While it's unclear how many plots were thwarted by the foundation's work, it appears that far more school shooting plots in the United States are stopped than carried out.
A school security officer in Southern California last week allegedly overheard a "disgruntled student" threatening a school shooting and weapons were then recovered from the student's home, authorities said. Guns and machetes were found in Pennsylvania high school student's bedroom last month after a classmate allegedly overheard the student threatening a mass shooting, officials said.
But some threats slip through the cracks, as in the case of suspect Cruz. The FBI has said proper protocol was not followed in responding to a tip about the 19-year-old.
After last week's school massacre in Florida, Barden said, "I was just immediately filled with sadness and despair and frustration and anger."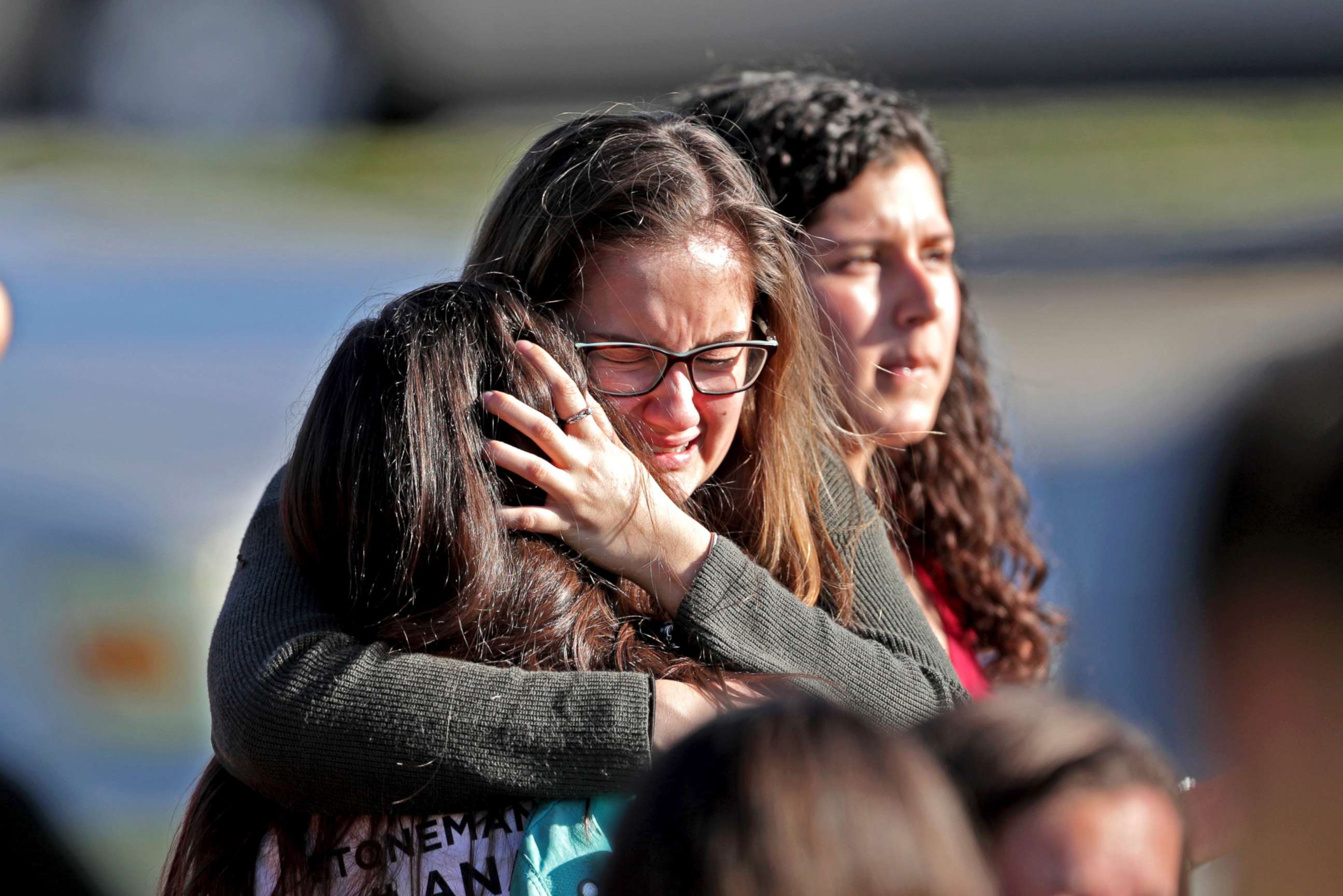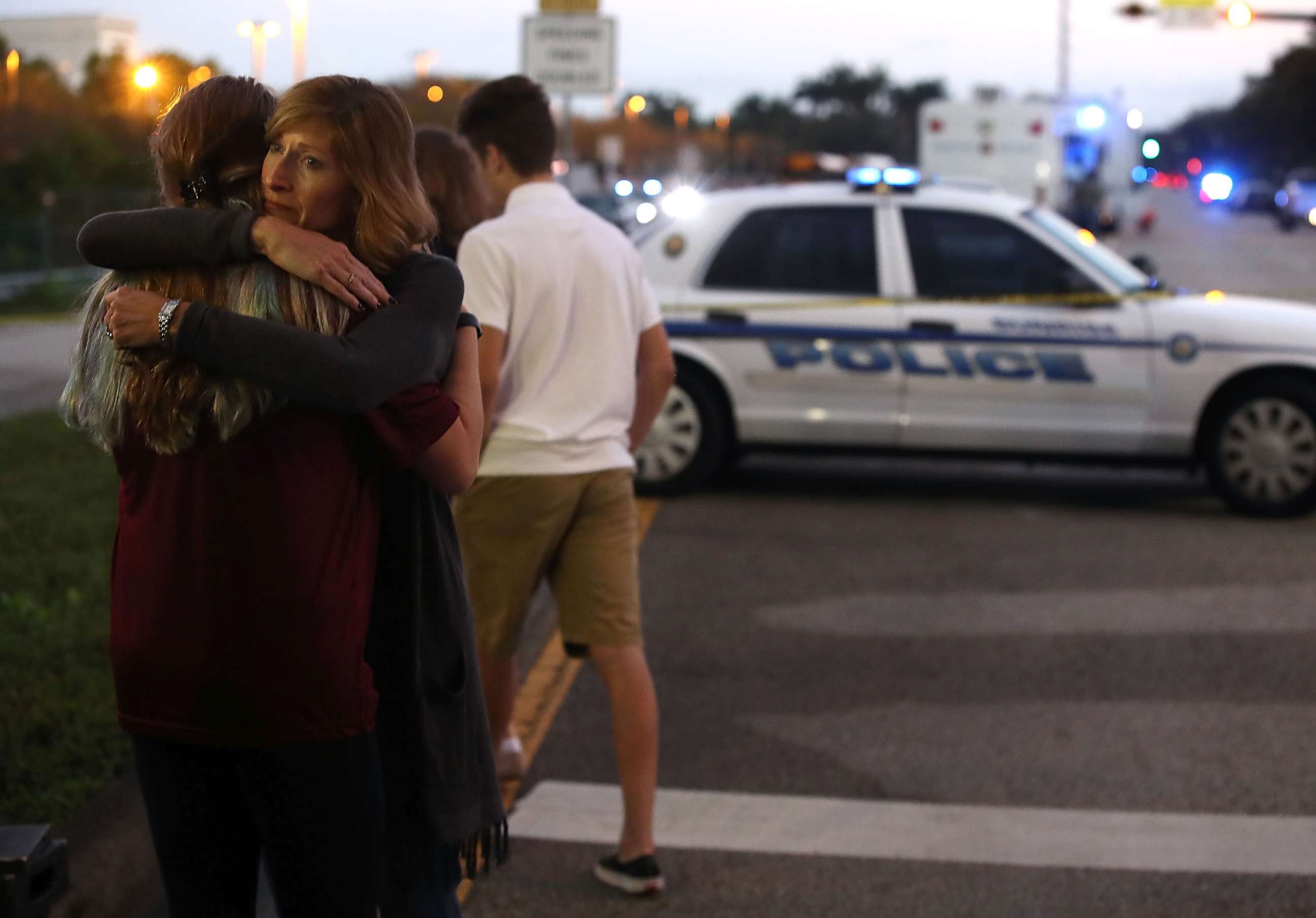 "If our programs were up and running and in place, we could have prevented this," he said.
But he added he think his foundation can help stop more plots as it grows.
"I have to keep going," he said. "Give it all I've got and never let up."
ABC News' Lauren Effron, Margaret Dawson, Christina Ng and Tess Scott contributed to this report.