Dramatic exchange of gunfire between sheriff's deputy and suspect caught on video
The deputy was initially attempting to stop the suspect for a traffic violation.
An intense shootout between a sheriff's deputy and a suspect in Arkansas was caught on video.
Corporal Brett Thompson attempted to stop the driver of a green Saturn for a traffic violation on Nov. 11 near Tontitown, Arkansas, but the driver refused to pull over, according to the Washington County Sheriff's Office.
In dashcam footage released by the Washington County Sheriff's Office, the suspect, identified as 29-year-old Luis Cobos-Cenobio, is seen eventually pulling over, leaning out of his car and firing his gun directly at the officer's vehicle parked behind him. The video then shows Cobos-Cenobio leaving his car and continuing to shoot while approaching the deputy's vehicle.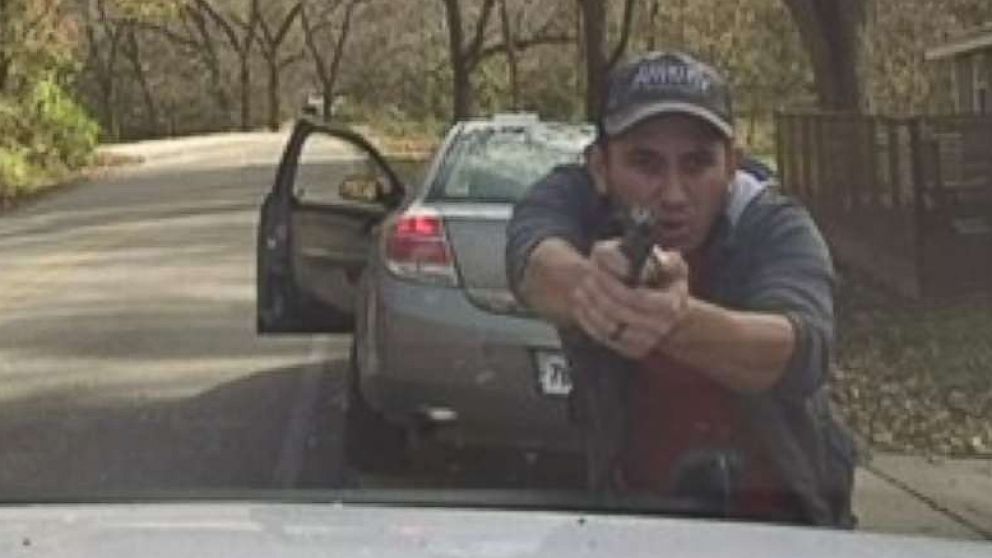 The sheriff's office said Cobos-Cenobio and Thompson exchanged gunfire for 53 seconds before Cobos-Cenobio drove away, dropping off a female passenger a short distance away who was also in the vehicle. The sheriff's office said the woman had wanted to leave the vehicle during the incident, and was not charged with any crimes.
An alert was issued for Cobos-Cenobio and his vehicle. He was spotted by officers with the Springdale Police Department, after which Cobos-Cenobio exchanged gunfire with them while officers tried to stop the vehicle, according to authorities.
The chase continued into Fayetteville, Arkansas, with officers from the Fayetteville Police Department and Arkansas State Police assisting. The suspect eventually returned to Springdale, where he stopped and surrendered, according to Springdale Police.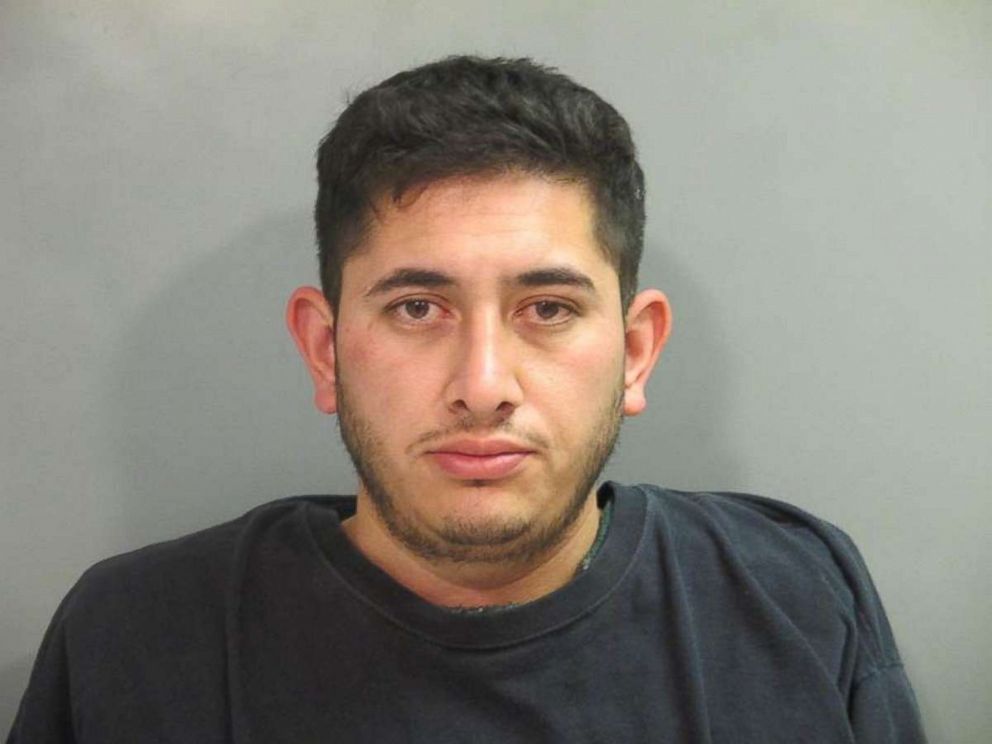 Cobos-Cenobio suffered a "wound to the left arm/shoulder," according to the sheriff's office. He was treated at Northwest Medical Center and released into police custody.
The sheriff's office also released video of Thompson's vehicle following the incident showing numerous bullet holes in the vehicle and the windshield as well as shattered windows.
Cobos-Cenobio was charged with four counts of attempted capital murder, committing a terroristic act, fleeing, possession of a controlled substance and possession of drug paraphernalia, and was being held on $500,000 bond, Kelly Cantrell, a spokesperson for the Washington County Sheriff's Office, told ABC News.
He is scheduled to be arraigned at the Washington County Detention Center on Dec. 10, according to the Washington County Prosecuting Attorney's Office. It was not immediately clear if he had an attorney.
The sheriff's office said no officers or deputies were injured, and that state police were investigating.