Evacuation orders lifted after chemical leak, fire at Louisiana refinery
No injuries have been reported.
Evacuation orders have been lifted in a Louisiana town following a chemical leak and fire at a refinery, officials said.
Crews responded Friday to a release of naphtha -- a flammable liquid that can be used as fuel -- and a fire at a storage tank at Marathon Petroleum's refinery in Garyville, about 40 miles west of New Orleans, the company said.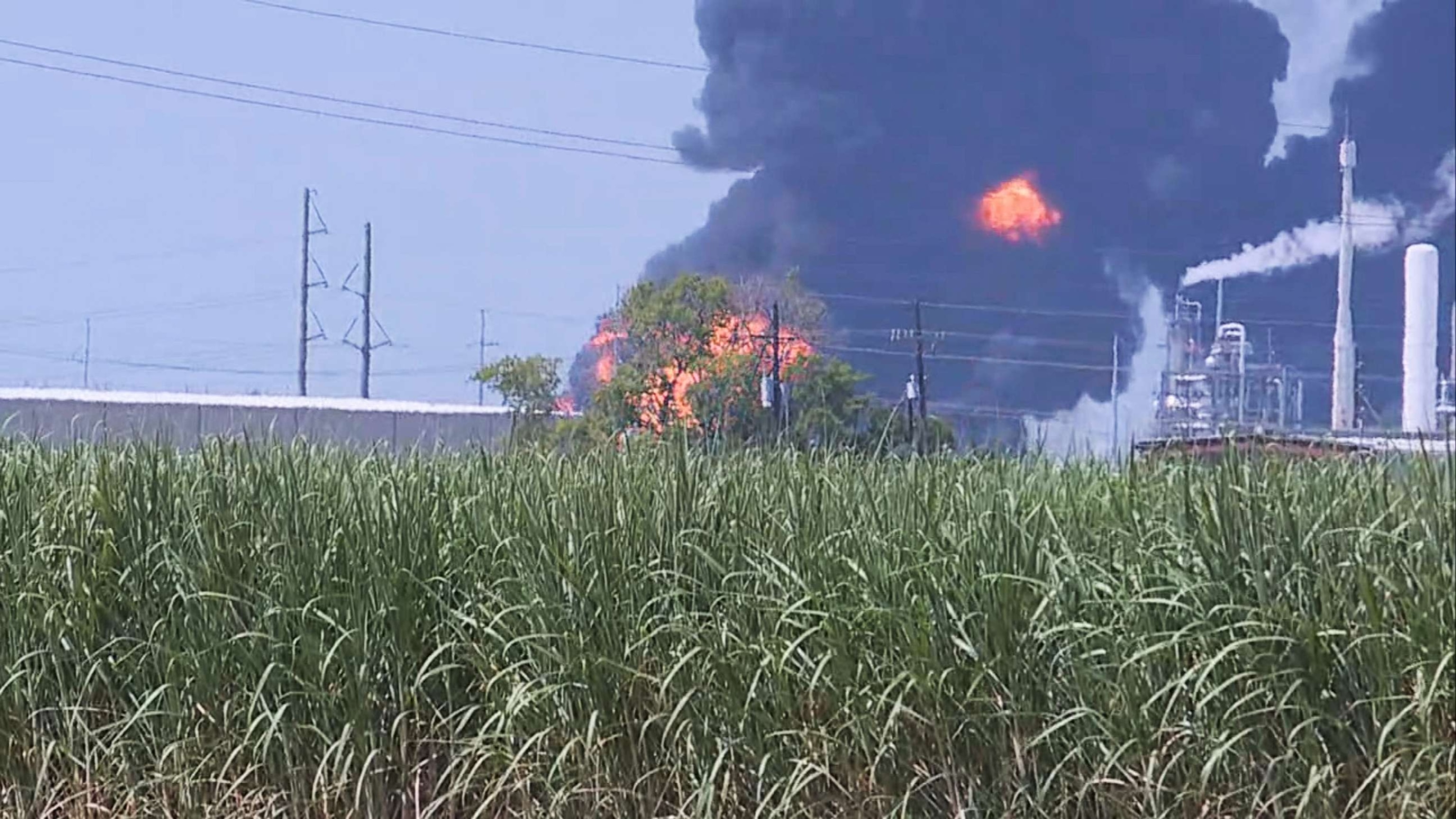 "The release and fire are contained within the refinery's property and there have been no injuries," Marathon Petroleum said in a statement. One firefighter is being evaluated for heat stress, Marathon Petroleum later noted.
Precautionary evacuations were mandated for all residents in a two-mile radius after the fire started, according to St. John the Baptist Parish officials.
Some area schools were evacuated while others were ordered to shelter in place.
The fire was still burning Friday afternoon but under control, parish officials said.
Marathon Petroleum said "the facility began a shutdown process of units closest to the fire this morning," adding that "facility operations will continue to be evaluated, with safety as our top priority."
The cause of the incident will be investigated, parish officials said.