Four men from rural Illinois have been charged in a newly filed criminal complaint that links the bombing of a Minnesota mosque last August and the attempted bombing of an Illinois women's health center in November.
FBI agents on Tuesday morning arrested Michael Hari, 47, Michael McWhorter, 29, Joe Morris, 22, and Ellis Mack, 18, all of Clarence, Illinois, on a criminal complaint that charges them with possession of a machine gun. According to the affidavit filed in support of the complaint, investigators have gathered evidence indicating that three of the men -- Hari, McWhorter and Morris -- were responsible for the bombing of the Dar Al-Farooq Islamic Center in Bloomington, Minnesota, on Aug. 5, 2017, as well as the attempted bombing of the Women's Health Practice in Champaign, Illinois, on Nov. 7, 2017.
The FBI had been investigating the men based on information provided by confidential informants in December and January, tying the men to the bombing and the attempted bombing, according to the complaint, which was filed Tuesday in federal court in Illinois.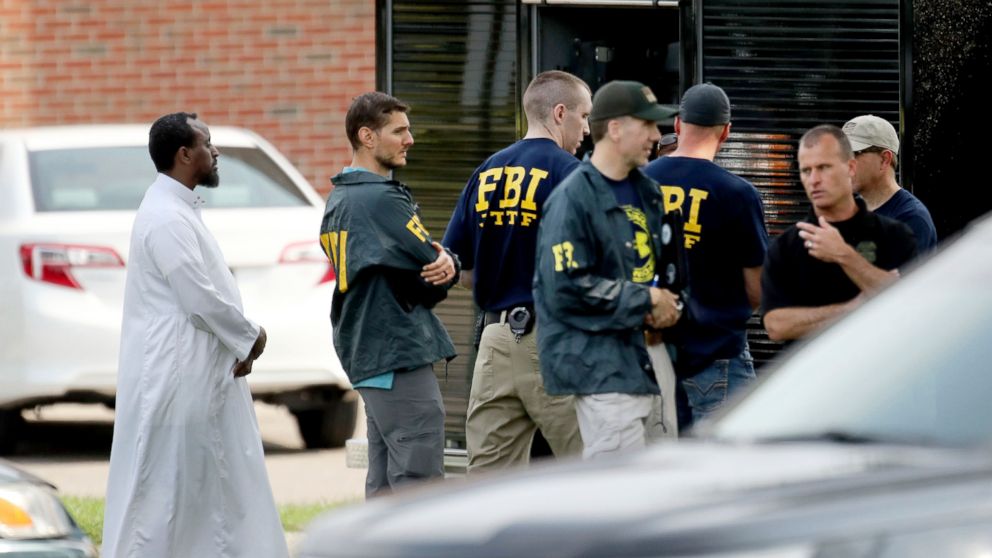 On Feb. 19, the Bureau of Alcohol, Tobacco, Firearms and Explosives (ATF) received an anonymous tip via email that explosive devices may be found in the back of a property in Clarence, Illinois. The tip claimed that the property owner, identified in court documents as "J.O.," has been "buying a lot of weird chemicals like nail polish remover and battery acide (sic)" and that he is "always talking about getting the n------" and that he is making a "n----- schredder (sic)."
The anonymous tipster also wrote, "i (sic) am afraid someone will get hurt if someone doesn't do something I also sent something about it to the newspaper so if you just blow it off like you did that school schooter (sic) kid in florida (sic) the press will know you got a tip so you better check it out."
The tipster was making an apparent reference to the FBI's failure to follow up on tips on 19-year-old Nikolas Cruz, who later was accused of gunning down 17 people at a high school in Parkland, Florida, on Feb. 14.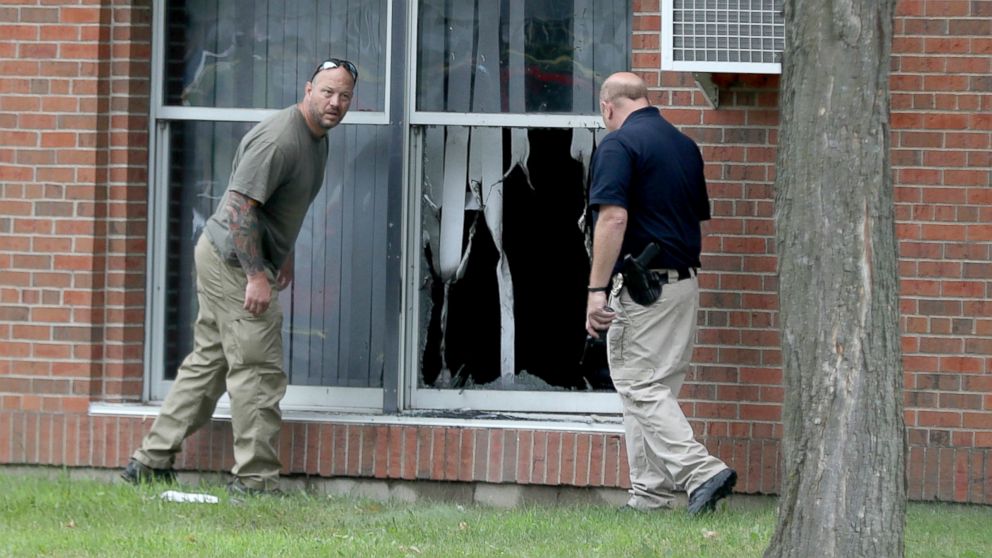 According to the affidavit, McWhorter later admitted to investigators that he, Hari and Morris participated in the mosque bombing as well as the attempted bombing of the women's health center. McWhorter told investigators that the mosque bombing was not intended to kill anyone, but they wanted to "scare them out of the country," in reference to Muslims, and to "show them hey, you're not welcome here, get the f--- out," according to the affidavit.
McWhorter also admitted that he, Hari and Morris planted the explosive devices on J.O.'s property and that Hari sent the tip to the ATF to get J.O. in trouble prior to a pending court case in which Hari is charged with assault against J.O., according to the affidavit.
McWhorter further admitted to participating in an armed robbery in Illinois and a home invasion in Indiana, according to the affidavit.
The affidavit alleges that Hari, McWhorter, Morris and Mack were in possession of assault rifles from October 2017 to March 2018. Three of the four assault rifles associated with the men were tested by the ATF and found to be fully automatic, according to the affidavit, which makes the firearms illegal to possess without ATF approved tax stamps and paperwork.
An FBI spokesman told ABC News the investigation is ongoing.
Attorneys for Hari and Morris did not immediately respond to ABC News' requests for comment.
McWhorter and Mack are scheduled to make initial appearances in court Wednesday. There were no legal representatives for either of the men listed on the court docket.
ABC News' Morgan Winsor contributed to this report.