Federal prosecutors seeking rare death penalty for New York City terror attack suspect
The last time the death penalty was used in a New York federal case was in 1953.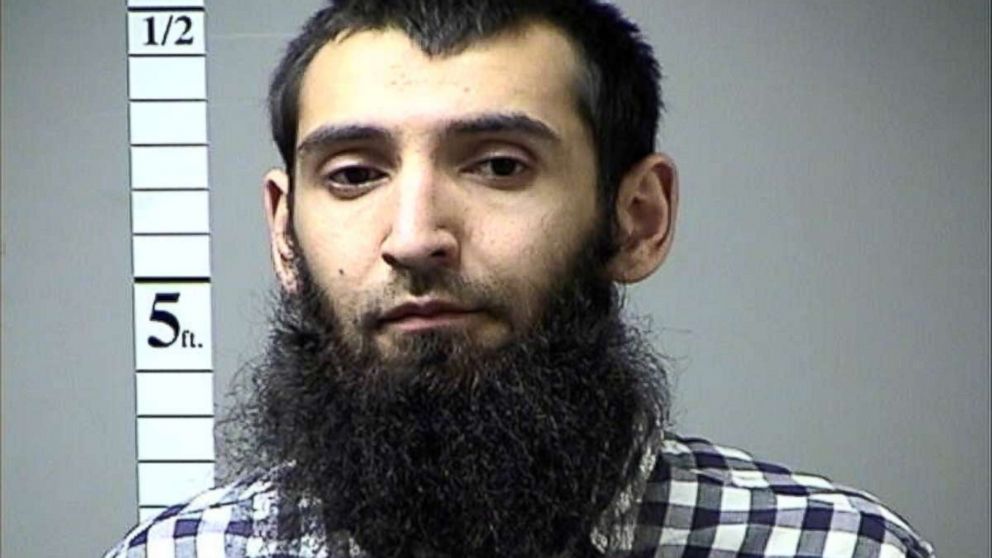 Federal prosecutors in New York are seeking the death penalty for Sayfullo Saipov, the suspect in the New York City terror attack that killed eight people -- a rare punishment that hasn't been carried out in the state for a federal crime since 1953.
Saipov, 30, allegedly used a Home Depot rental truck to carry out an attack on a bike path along the West Side Highway in Lower Manhattan, mowing down pedestrians and cyclist in his path on Oct. 31.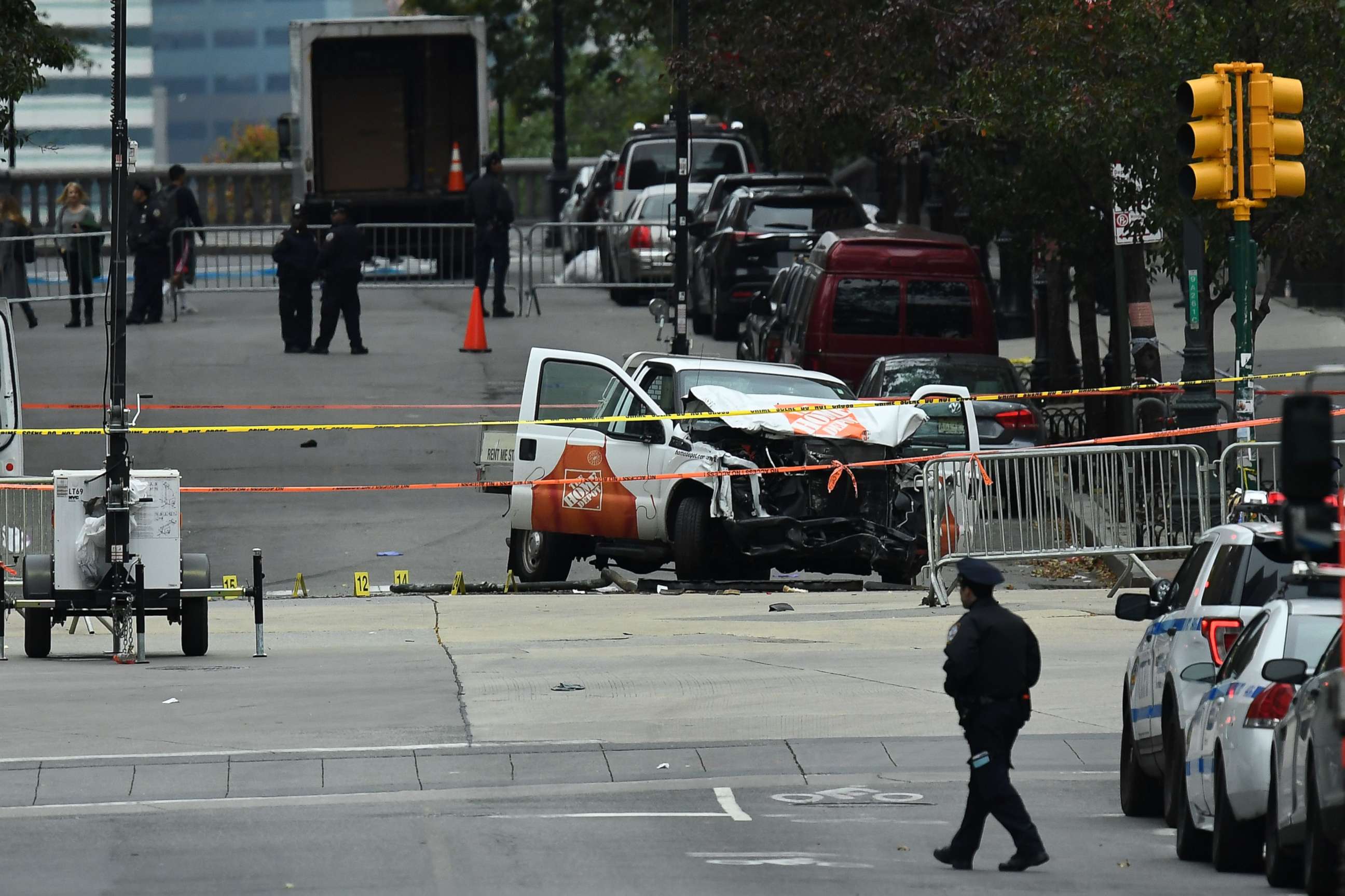 In order to justify a death sentence, prosecutors will have to prove that Saipov "intentionally" killed the eight victims and "intentionally" inflicted serious bodily injury, according to the notice of intent to seek the death penalty, filed in the Southern District of New York.
Both of those counts carry a possibly death sentence, according to the court document.
Weeks after the attack, a federal grand jury slapped Saipov with a 22-count indictment that included eight charges of murder in aid of racketeering, typically used by federal prosecutors in organized crime cases, and a charge of violence and destruction of motor vehicles.
The attack required "substantial planning and premeditation," prosecutors said, describing the manner in which Saipov carried it out as "heinous, cruel and depraved."
"Sayfullo Habibullaevic Saipov caused injury, harm, and loss to the families and friends of Diego Enrique Angelini, Nicholas Cleves, Ann-Laure Decadt, Darren Drake, Ariel Erlij, Hernan Ferruchi, Hernan Diego Mendoza, and Alejandro Damian Pagnucco," the notice of intent states. Five of the victims were tourists from Argentina.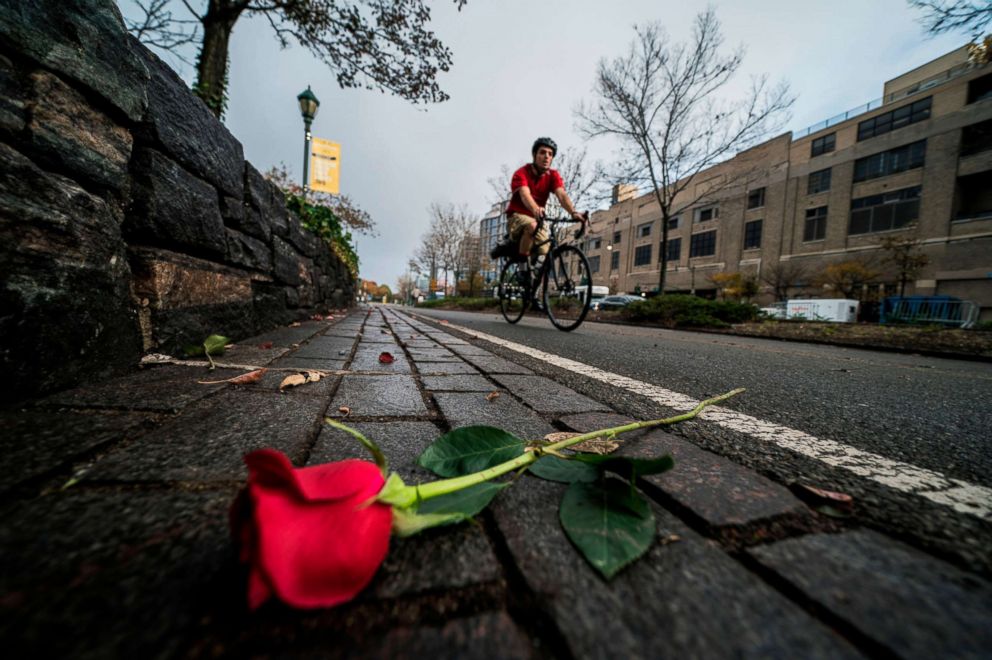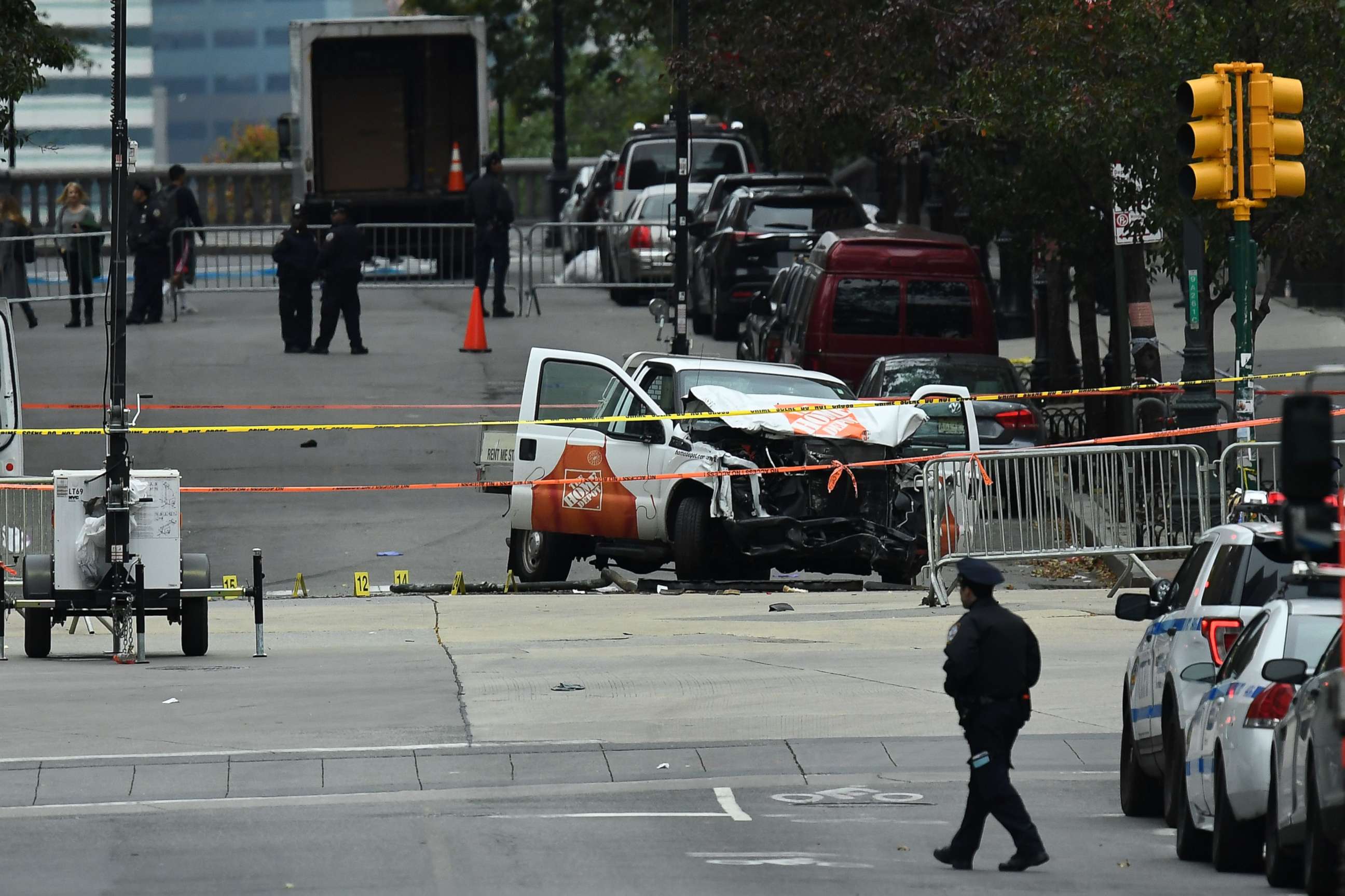 It has been a decade since the Southern District of New York last prosecuted a death penalty case. The defendant, Khalid Barnes, was convicted of murdering two drug suppliers but was ultimately sentenced to life in prison in September 2009.
The last time the death penalty was carried out in a New York federal case was in 1953 for Julius and Ethel Rosenberg, a married couple executed after they were convicted of conspiracy to commit espionage for the Soviet Union during the Cold War two years before.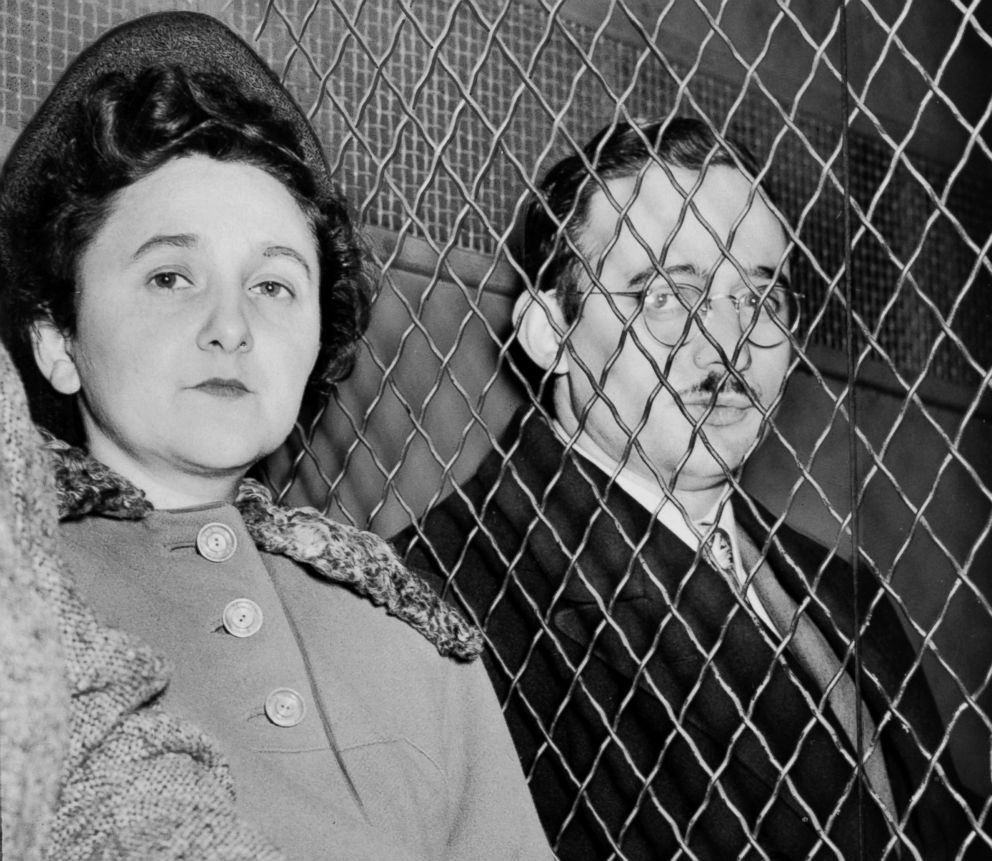 Both Rosenbergs were both put to death by the electric chair on June 19, 1953.
Saipov, a native of Uzbekistan, demonstrated a lack of remorse in the days and months following the attack, according to court documents. He stated to investigators that he felt good about what he had done, police said.
Saipov told authorities he was inspired to carry out the attack after watching ISIS videos on his phone, according to the indictment. He also requested to display the ISIS flag in his hospital room, police said.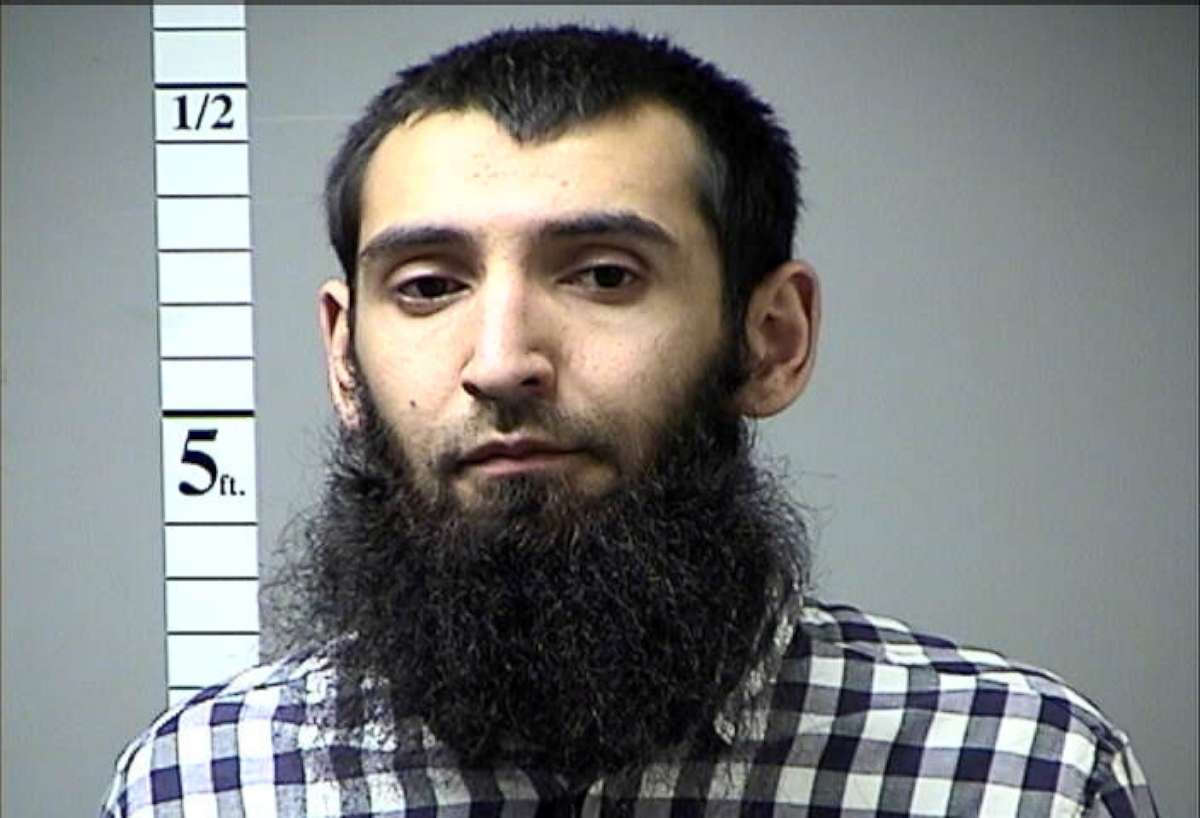 He has pleaded not guilty to the 22-count indictment. David Patton, one of the federal public defenders representing Saipov, said they are "obviously disappointed" with the prosecution's decision.
"We think the decision to seek the death penalty rather than accepting a guilty plea to life in prison with no possibility of release will only prolong the trauma of these events for everyone involved," Patton said.
Saipov's defense team had previously asked prosecutors not to seek the death penalty.