— -- Andrew Howell was walking along the bike path near Chambers Street in Lower Manhattan Tuesday afternoon when he saw a truck plow into two cyclists riding about 20 feet in front of him, he said on ABC News' "Good Morning America" today.
It "didn't make any sense" to witness such a scene in a "place of recreation," Howell said.
The impact sent one of the victims straight into the air, and the man was motionless when he landed back on the ground, he first told ABC News Tuesday.
The driver then continued at a high speed before crashing into a pole and fleeing on foot, Howell said.
"It was a peaceful day, the sun was shining, and then a tragic event like this happens," Howell said. "It shatters your sense of peace."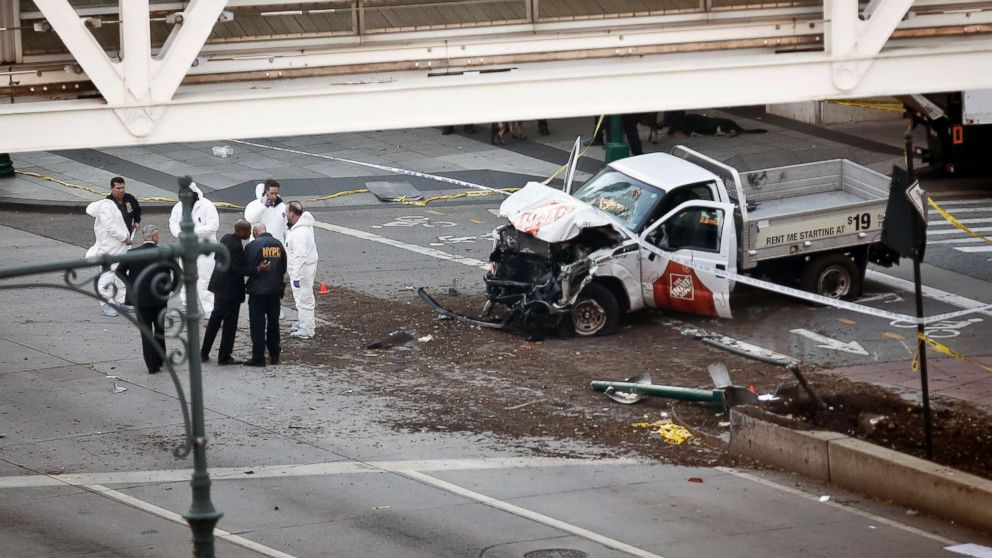 The truck, a Home Depot rental, hit multiple people while traveling southbound on a bike path on the West Side Highway before it crashed into a school bus at Chambers and West Streets, near Stuyvesant High School, according to authorities.
A man named Eugene Duffy, who witnessed the crash that killed at least eight and injured 13 more, described one victim's body as "mangled," saying he was "traumatized" from what he saw.
"Everybody was running," Duffy told ABC New York station WABC-TV. "Everything was happening so fast."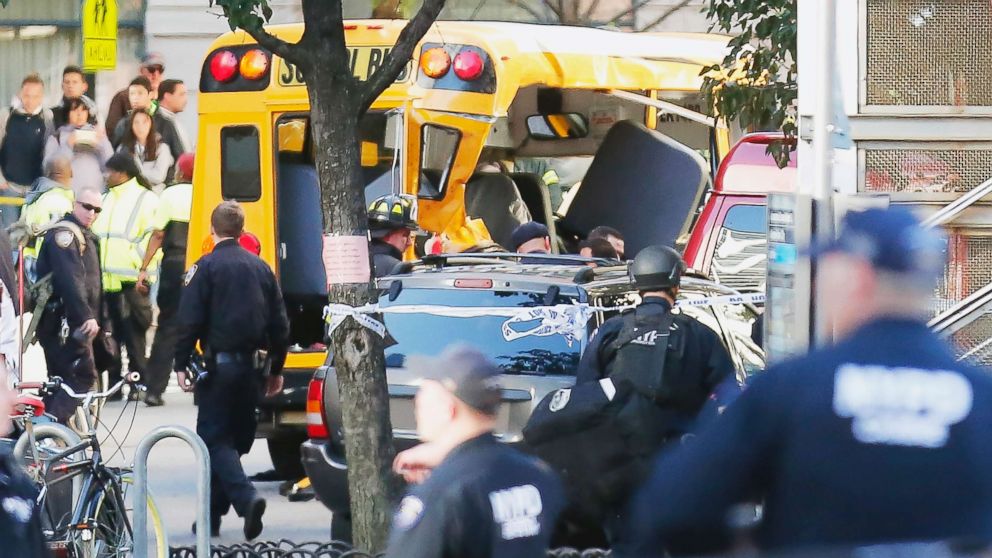 The crash happened in an area where multiple schools are located.
The suspect ran toward a group of kids after getting out of the car and began waving weapons around, witness Thibaud Roy told ABC News.
Christiaan Waganer, who moved to New York City from California six weeks ago, said he saw the guns in the suspect's hands and called out to a group of kids nearby. Once the kids realized what was happening, they screamed "guns" and started running down the street, Waganer said.
One mother told ABC News through tears that the suspect pointed a gun toward her daughter.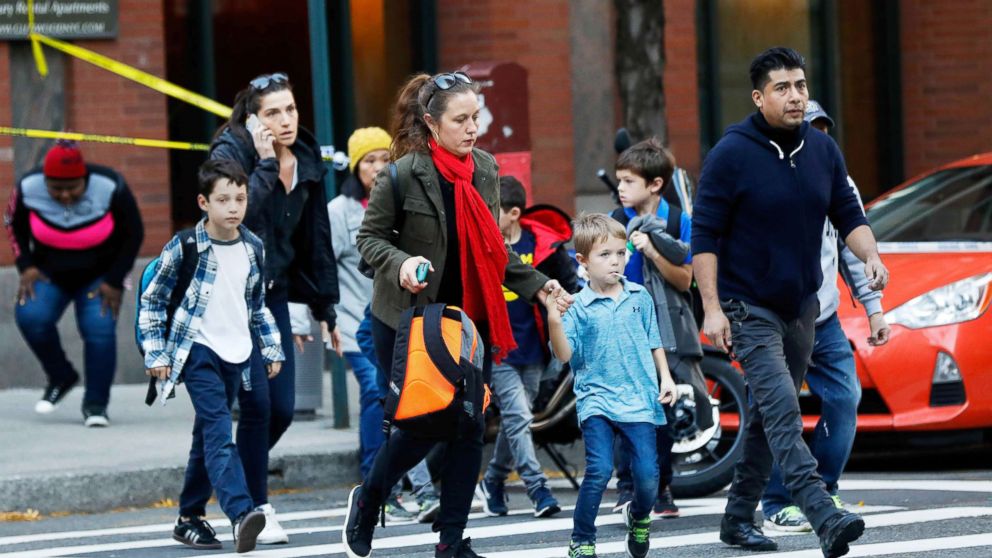 Police later revealed that the suspect was armed with a paintball gun and pellet gun.
"Thank God the trick-or-treaters weren't out yet," Duffy said.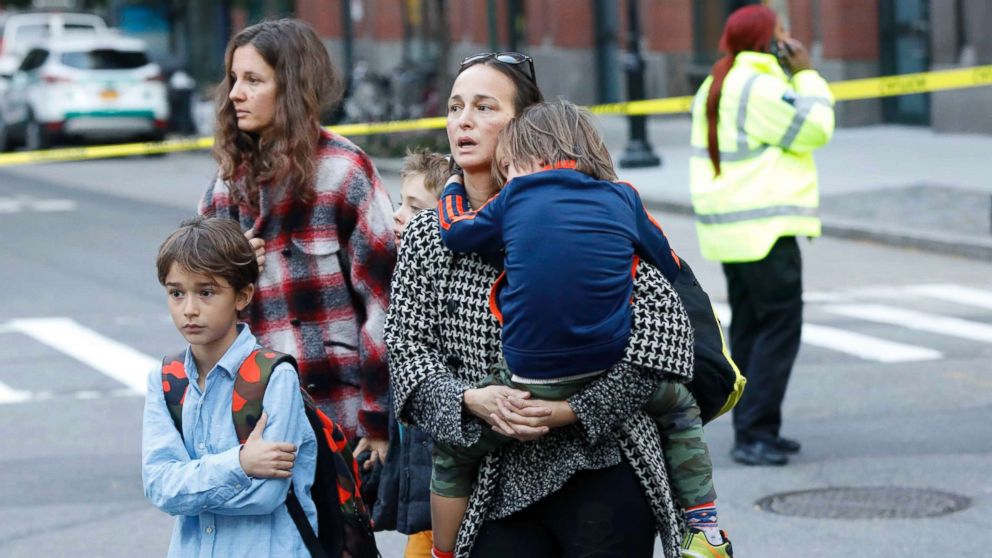 Babatunde Ogunny, a student at Borough of Manhattan Community College on Chambers Street, told "Good Morning America" today he saw the suspect driving erratically before jumping a curb.
"Why is this person being so aggressive?" Ogunny recalled thinking at the time. "What's going on?"
Duffy recounted how the suspect got out of the vehicle and opened fire, adding that he heard about nine or 10 gunshots and saw police officers ducking behind their cars.
When asked by reporters whether he believed the driver was deliberate in his actions, Duffy said, "Yes, of course."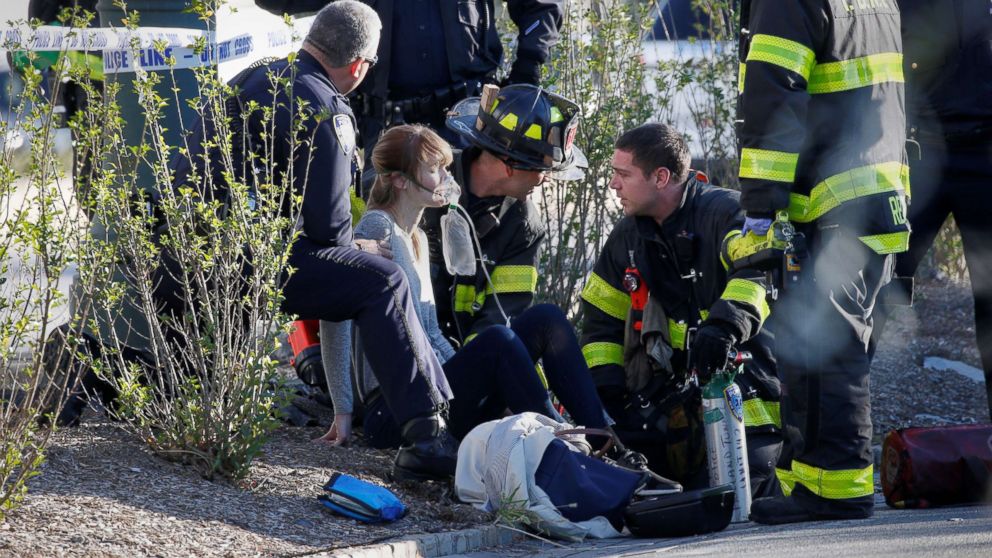 The suspect is in custody after he was shot by police, officials said. He has been identified as 29-year-old Tampa, Florida, resident Sayfullo Saipov, multiple law enforcement officials told ABC News.
Saipov allegedly screamed "Allahu Akbar" after the crash, which is why authorities are looking at terrorism as a possible motive, sources told ABC News.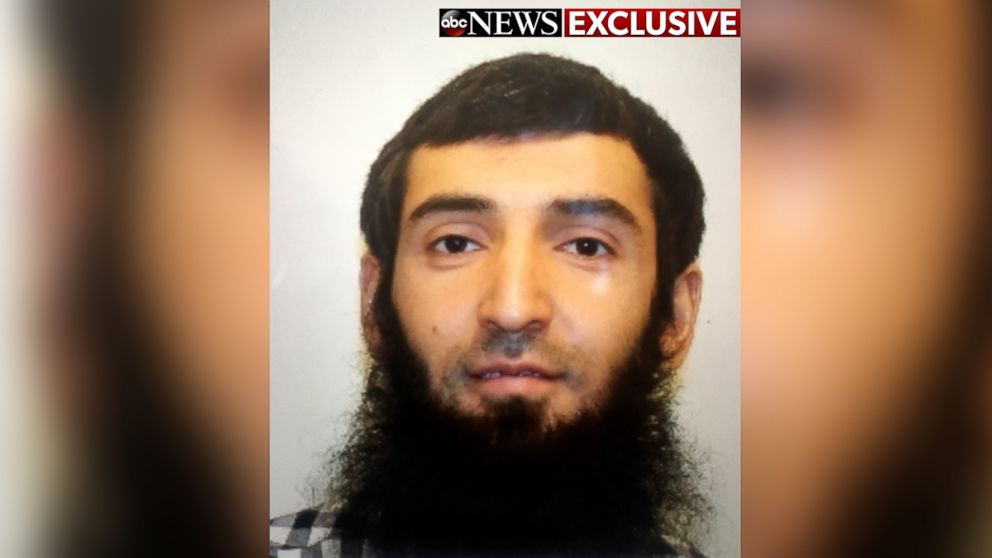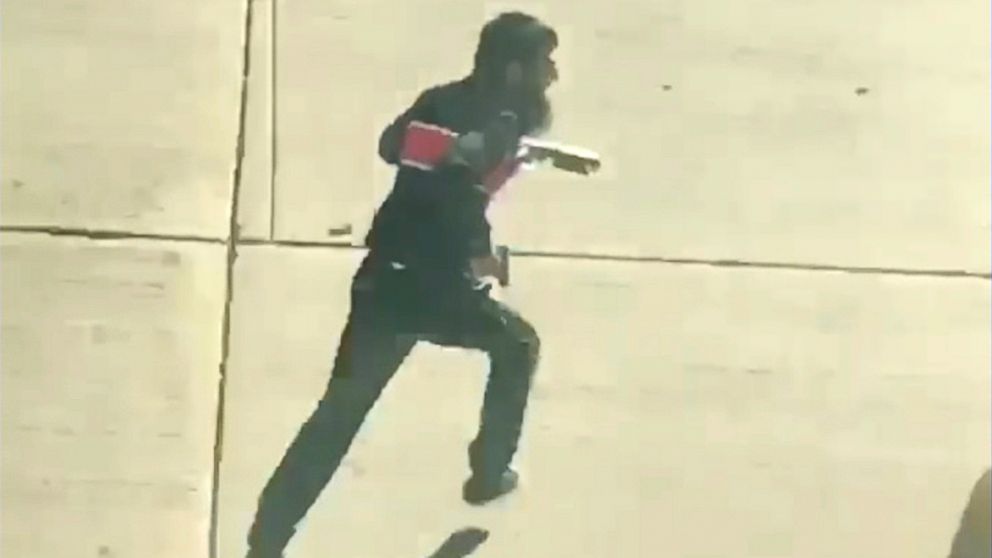 Another witness, Ramon Cruz, told WABC the driver looked "frustrated and confused" when he got out of the truck.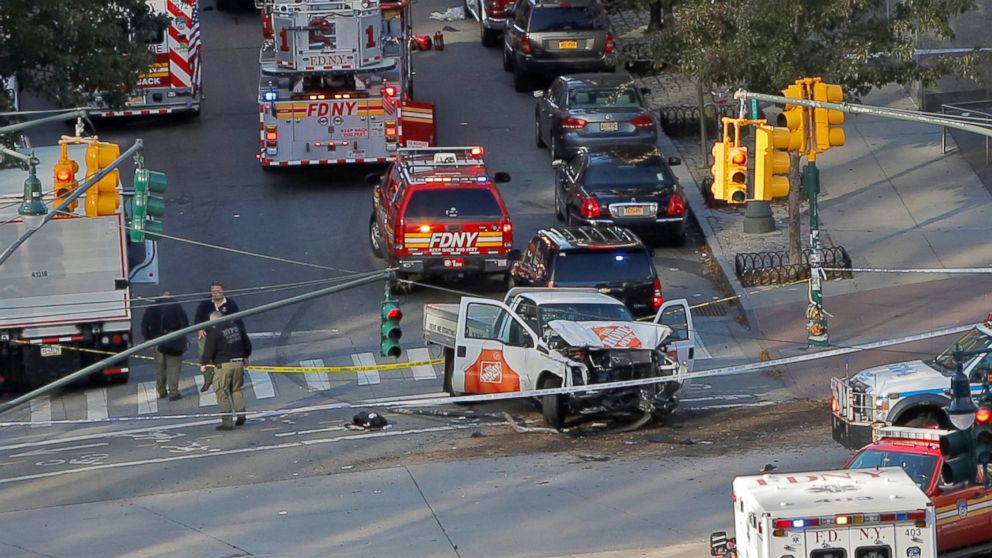 Witness Israel Ase said he arrived on the scene about two minutes after the crash and saw "broken bikes and people laying on the ground."
Ase said he got out of his car to help but was told not to touch anyone.
"I'm still in shock," he said.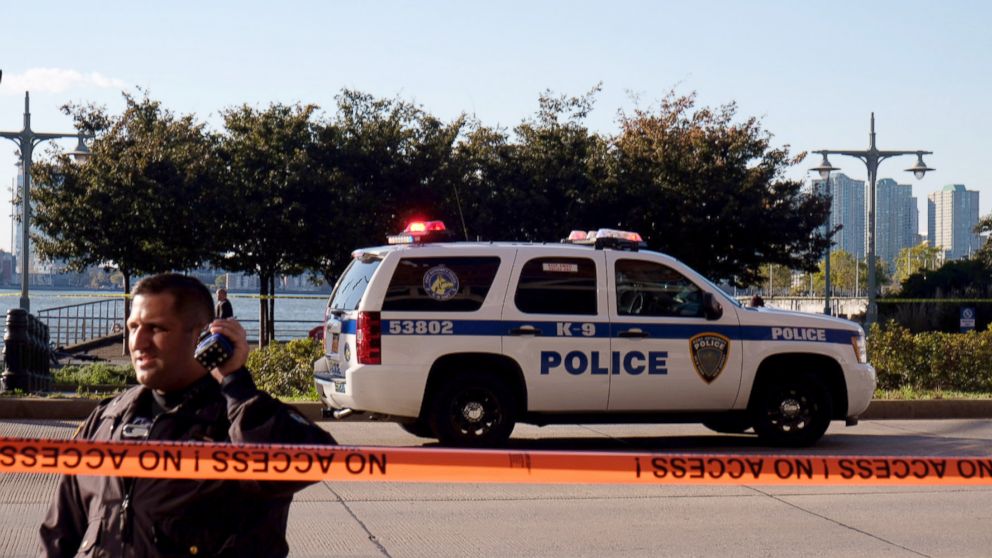 The crash is being investigated as a possible terrorist incident, a source confirmed to ABC News. Former NYPD Police Commissioner Ray Kelly described the incident as "clearly intentional, clearly in an effort to kill people."
New York City Mayor Bill de Blasio Tuesday said the crash was a "cowardly act of terror aimed at innocent civilians."
Investigators will "get to the bottom of what happened," he said.