North Carolina's governor on Tuesday pleaded with residents to remain in shelters until flooding from Florence recedes.
Interested in
Hurricane Florence?
Add Hurricane Florence as an interest to stay up to date on the latest Hurricane Florence news, video, and analysis from ABC News.
"I know it was hard to leave home, and it's even harder to wait and wonder whether you have a home to go back to," Gov. Roy Cooper said at a news conference. "But please, for your safety ... do not try to return home yet."
Roads remain dangerous and creeks and rivers continue to rise, he added.
About 10,000 people are still in shelters and over 4,000 people have been rescued since the deadly storm made landfall on Friday.
It is not yet safe to return to Wilmington. While some roads may be open, they need to remain free for emergency supplies, power crews & others working to restore essential services. Routes open now may not be open for long. Road conditions are constantly changing. #FlorenceNC pic.twitter.com/geDXIntV4e

— NC Emergency Managem (@NCEmergency) September 18, 2018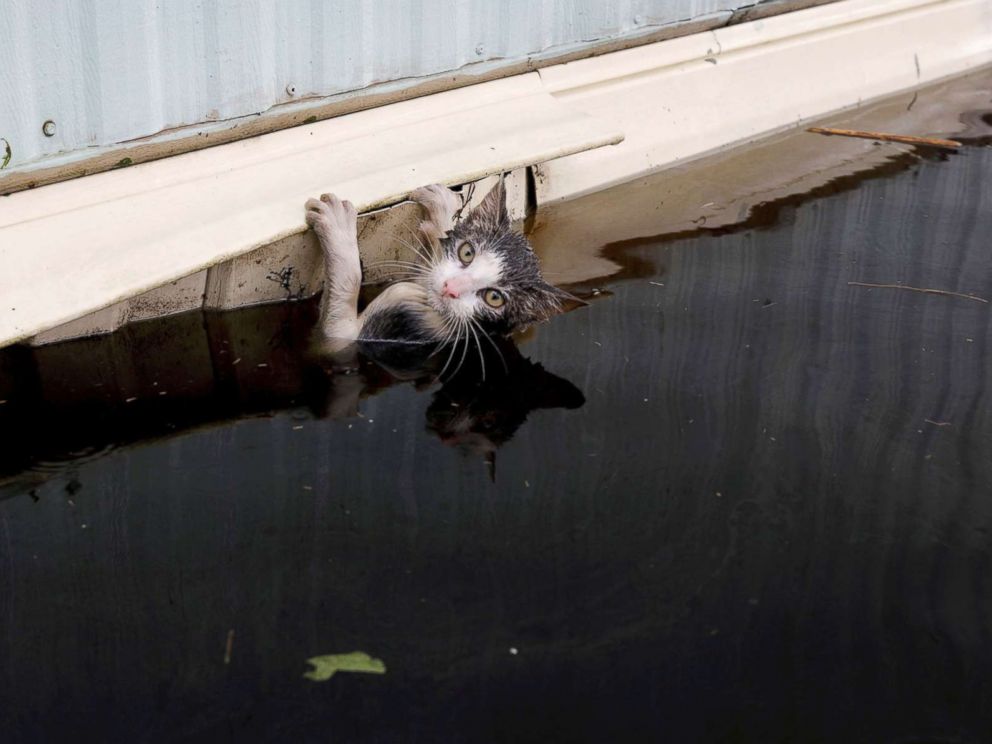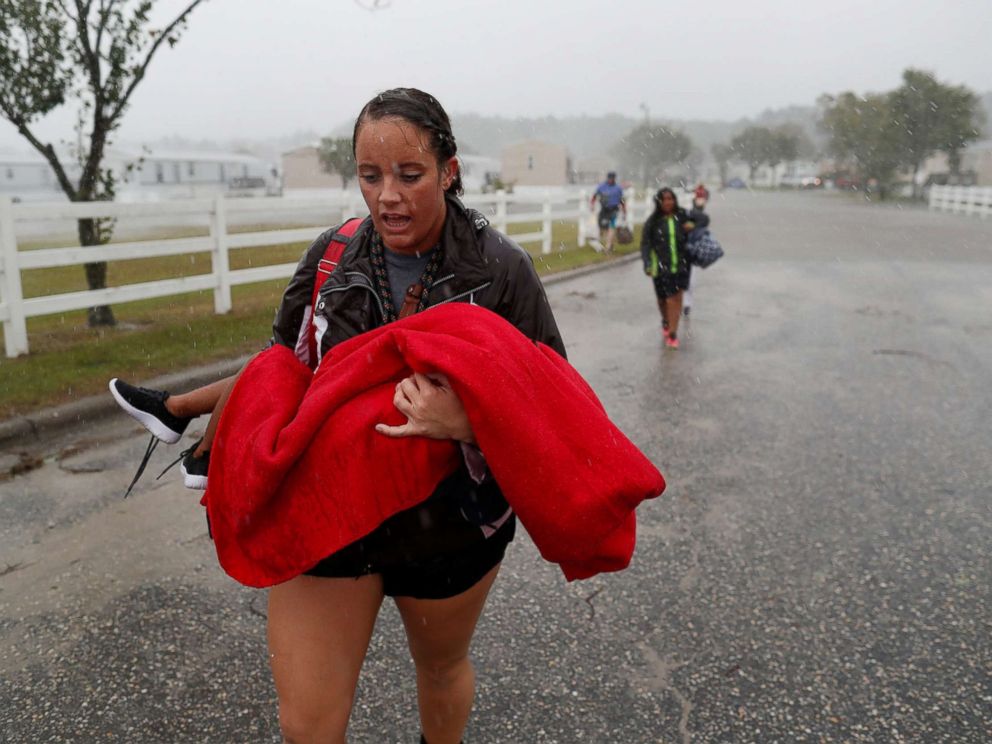 In North Carolina, more than 1,000 roads remain closed, drenched by the powerful storm.
In South Carolina, one bridge was so weak that it gave out under a semi-truck Monday.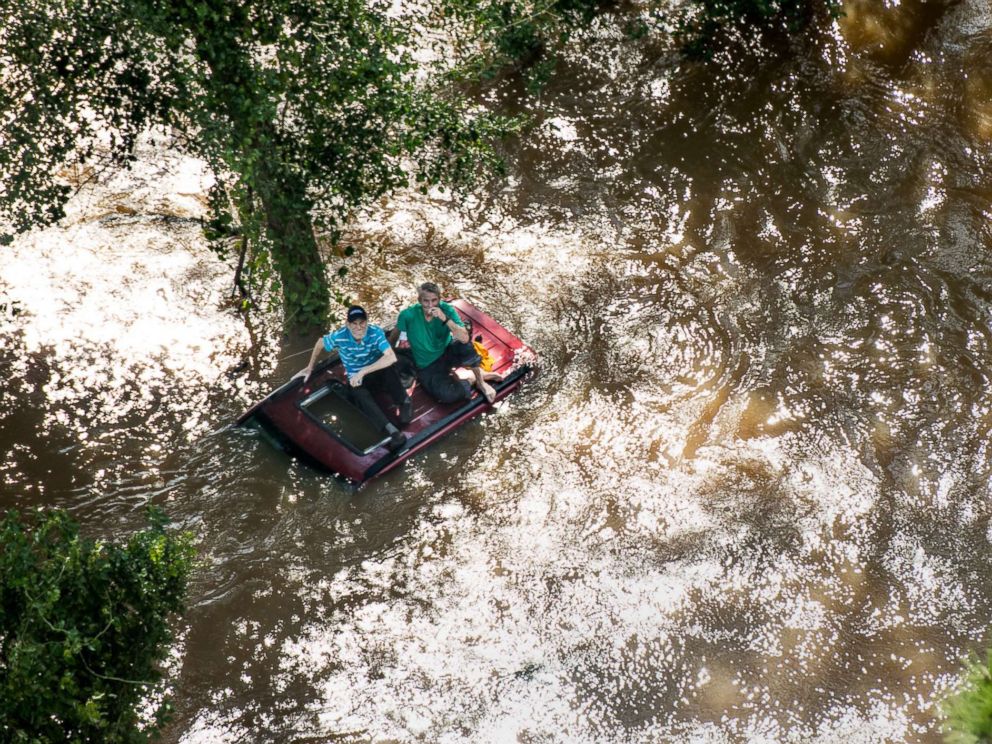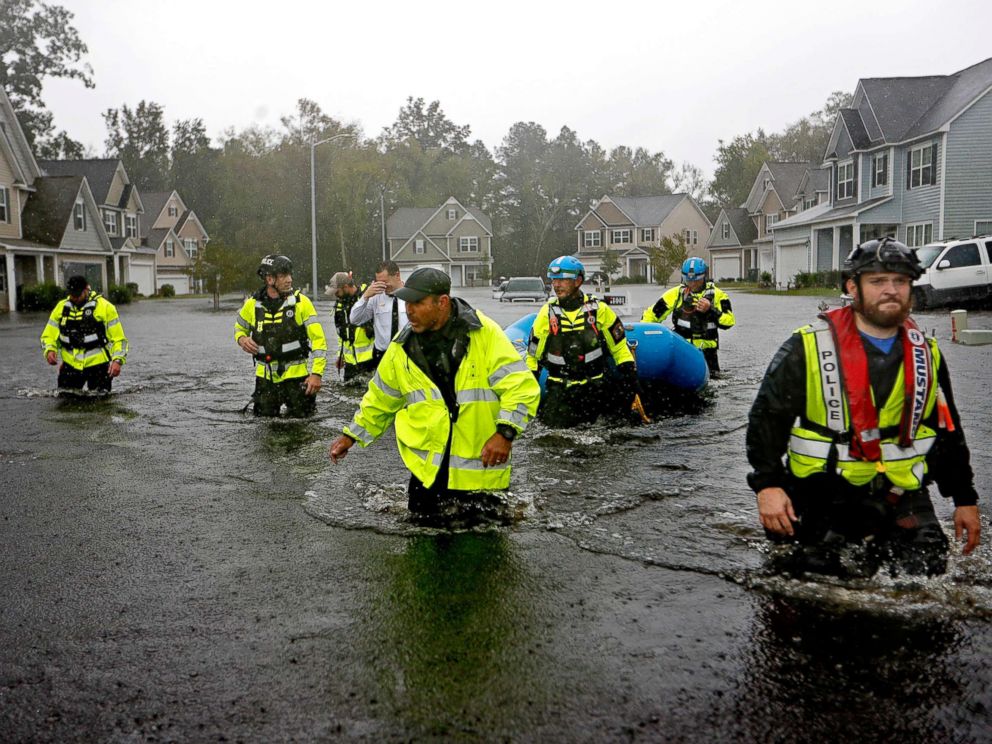 Getting food to people stranded by rising waters is also a problem.
"We have no way of getting food for ourselves or the animals," one trapped resident told ABC News. "Power is not gonna come back for awhile. Our road is washed out."
On Tuesday, officials in Wilmington distributed goods including food, water and tarps to residents who lined up in cars and on foot.
Among those in line were Robert and Karen Foster, whose ceiling collapsed during the storm. The couple has already lived through hurricanes Floyd and Matthew.
"Everybody's closed, so we're hoping we can at least get a tarp here, maybe two," Karen Foster said.
"This has been the absolute worst one," she added. "And it's because it just sat over us for so long and dropped so much water."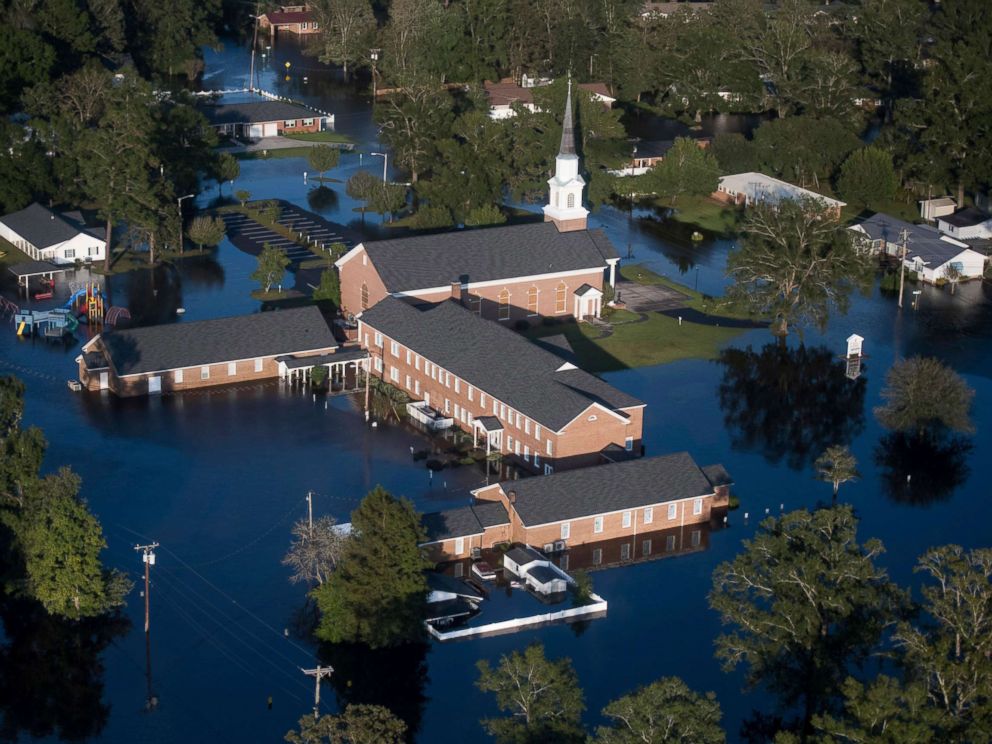 Four mass feeding kitchens are operating across the state, and more are expected to be established, officials said Tuesday.
More crews are now assigned to debris removal and some ports will be open Wednesday for ferries to deliver needed supplies, officials added.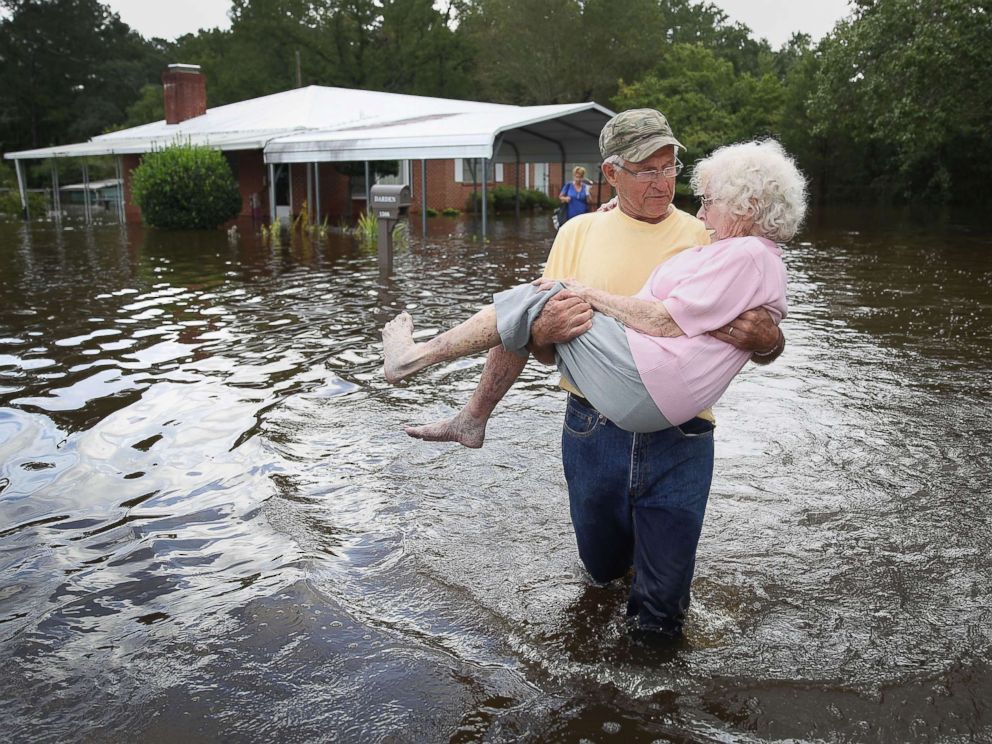 At least 32 people are dead, including several young children, as a result of the storm, which brought unprecedented rainfall and flooding to the Carolinas.
Florence dropped about 8.04 trillion gallons of rain on North Carolina, the National Weather Service said Tuesday, citing "the unofficial, radar-estimated storm total rainfall."
Rainfall totals in North Carolina and South Carolina have set new records from a tropical cyclone, with 35 inches and 23 inches respectively.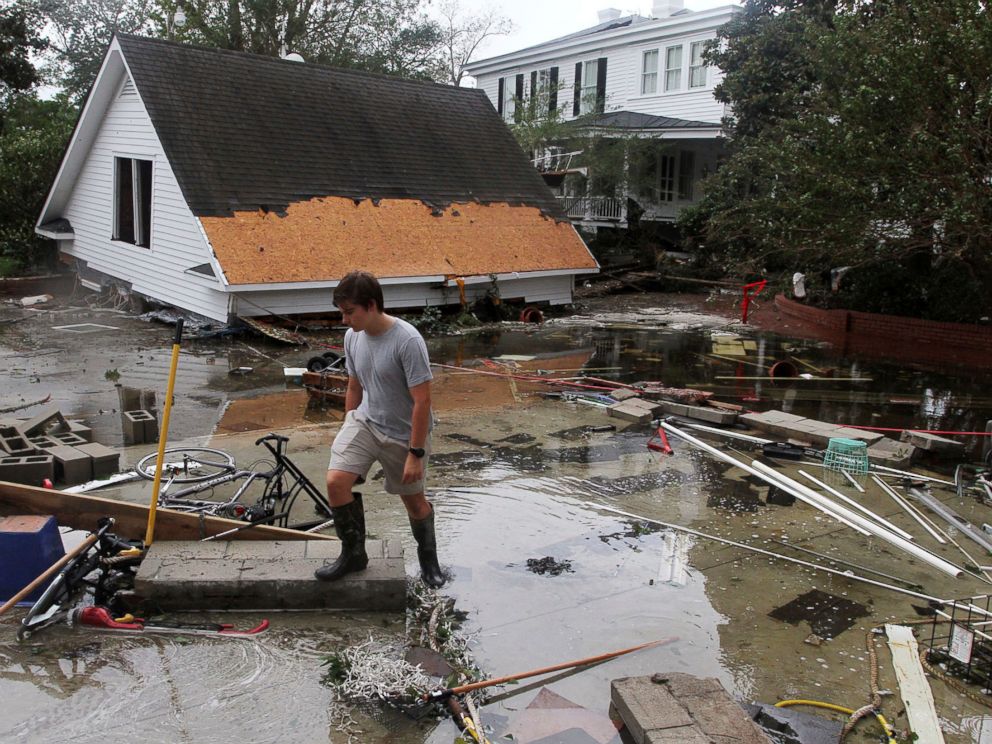 ABC News' Marissa Parra contributed to this report.