Florida state trooper struck by car after pushing bystander out of harm's way, authorities say
The trooper became airborne after he was hit by the out-of-control sedan.
A Florida state trooper has been seriously injured after he was struck by a car while investigating a scene on a busy highway.
Trooper Mithil Patel was having a conversation with a witness on the shoulder of Interstate 95 near Hobe Sound, about 35 miles north of West Palm Beach, when he was hit, according to a press release from Florida Highway Patrol.
Video recorded on the scene and provided to ABC News by WPEC shows the dark-colored Audi A3 spinning out of control before striking the trooper, who was seen pushing the witness out of harm's way just before the car hit him.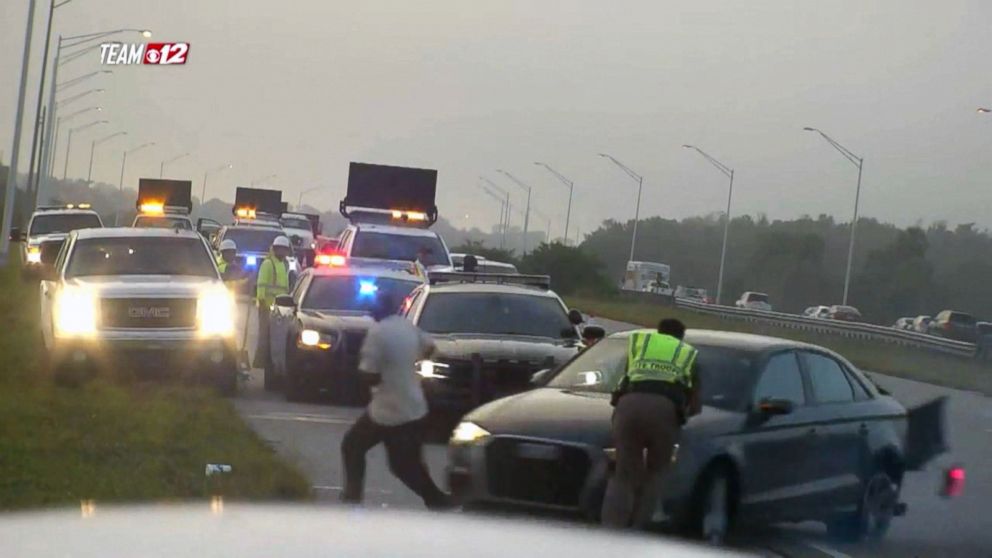 Highway workers who were clearing debris from the previous crash then ran over to help the injured trooper, the video shows.
The sedan careened in Patel's direction after it was rear-ended by the Chevrolet Express van behind it, according to the release. Both vehicles were traveling northbound on the inside lane of the highway, authorities said.
Patel landed in the grass after he was momentarily airborne from the impact, the release stated. He was seriously injured and rushed to St. Mary's Medical Center in West Palm Beach, ABC Miami affiliate WPLG reported.
ABC News' Rachel Katz contributed to this report.