A Utah police officer who was seen in his own dashcam video flying through the air after being struck by a motorist over the weekend said he forgives the driver who injured him.
Utah Highway Patrol Sgt. Cade Brenchley was responding to "multiple slide-offs" in Sardine Canyon in northern Utah on Sunday when he was struck from behind, the Utah Department of Public Safety said in a press release.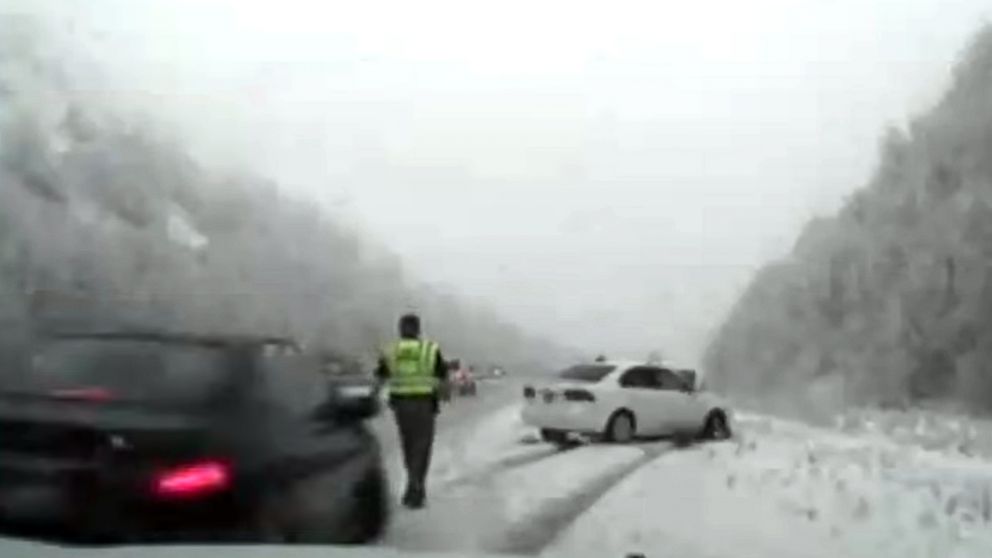 Brenchley, clad in a yellow safety vest, was walking toward what appears to be a disabled car when a dark sedan came skidding by, tossing him into the air with such force that he hit the disabled car in front of him before landing on the snow-filled ground, the video shows.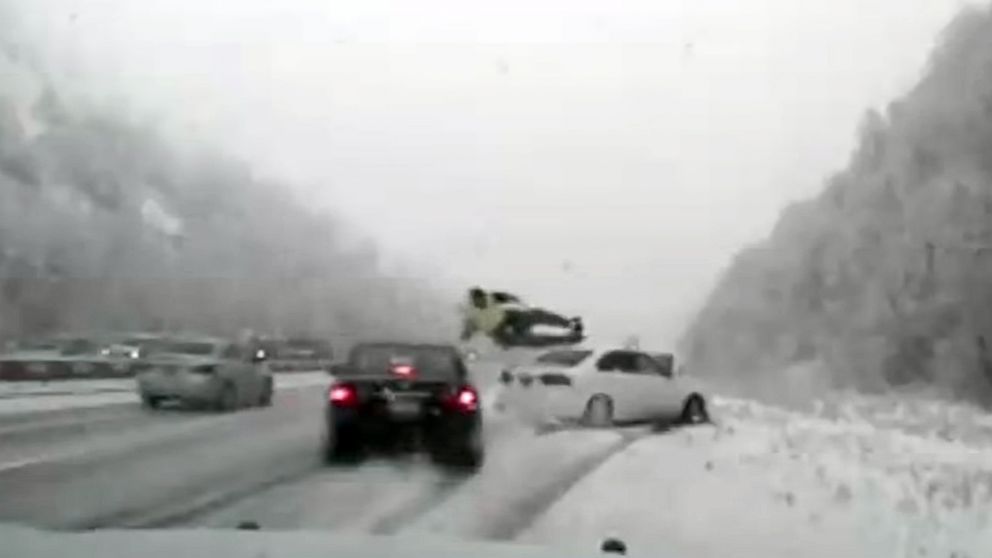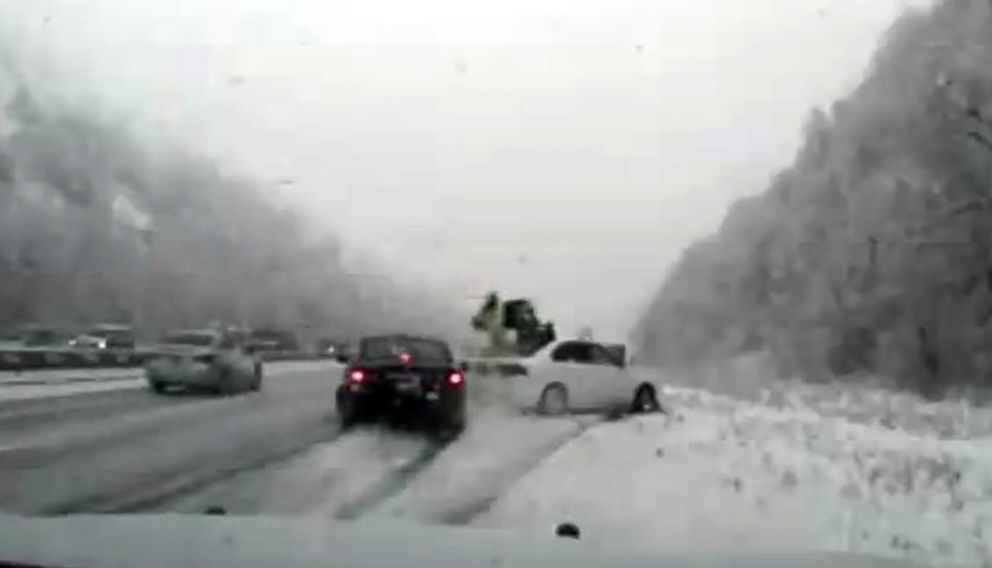 The dark sedan continued skidding forward before finally coming to a stop while facing backward, and several bystanders were seen coming to Brenchley's aid.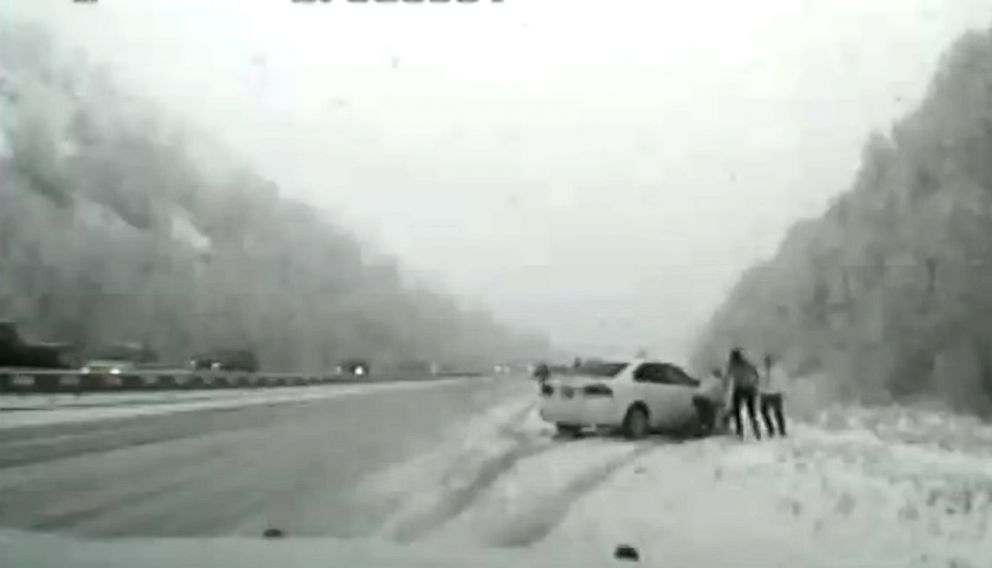 Brenchley suffered from broken ribs and a broken scapula, and was taken to a local hospital, the Utah DPS said.
Brenchley, a 13-year veteran with the department, said he didn't realize how forceful the impact was in a press conference alongside his family on Tuesday.
"When I watched the video, I had no idea that it was that hard," he said. "And yeah, I flew."
The driver was "in hysterics" when she approached him lying on the road, he said, adding, "She's not to be vilified."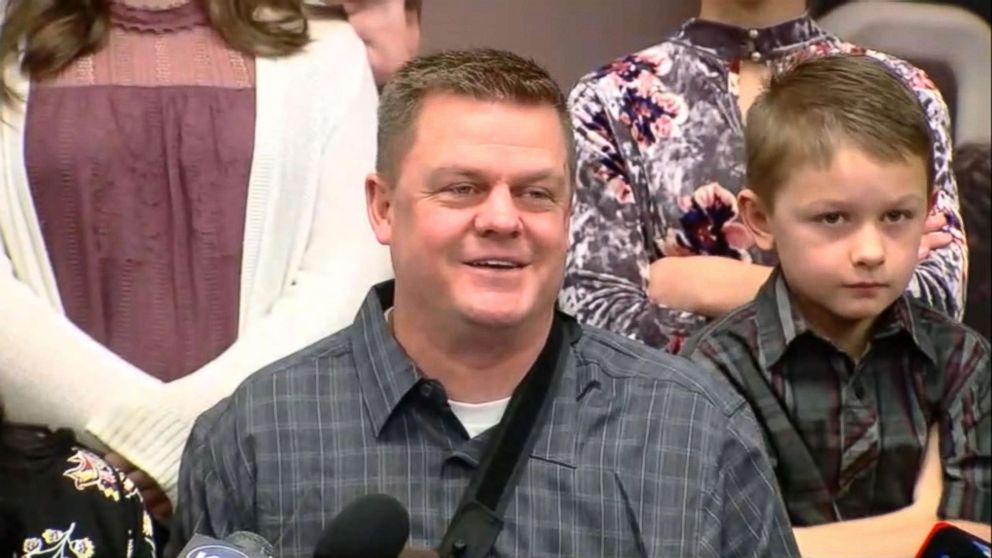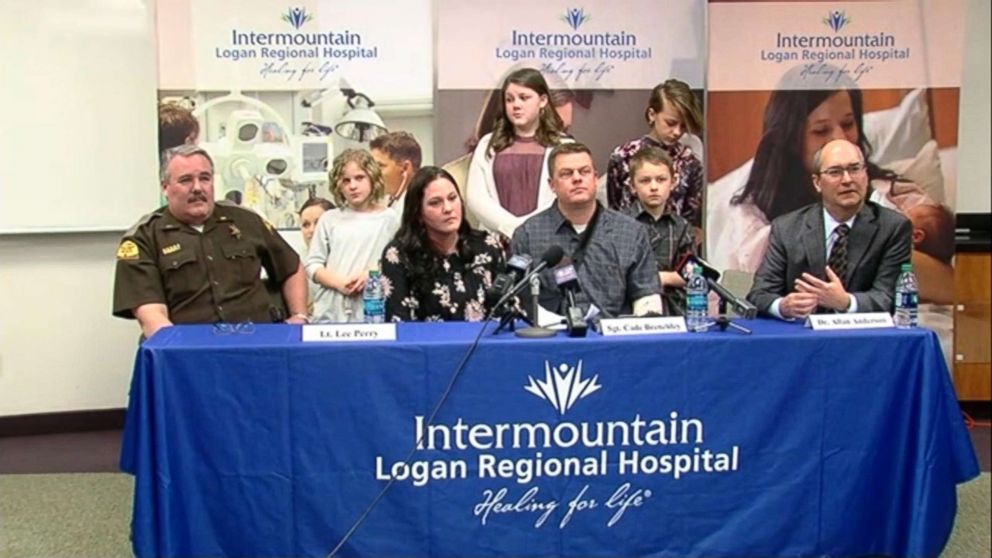 "She did make a mistake, and I think she's learned from it," he said.
The driver and some of the passengers who were in the car brought flowers when they visited Brenchley in the hospital, he said.
"I hold no ill will toward her," he said. "And if anybody should be upset, it should be me or my family. But, we're not."
Some of Brenchley's notable achievements while on patrol include delivering twins on the side of the interstate and helping to save a victim from a burning car, the Utah DPS said. He is "well respected and known" in the community, where he also serves as a local soccer coach.
Eleven troopers have been already been hit on Utah roads in 2018, the DPS said, calling the number "unacceptable." Just 10 troopers were struck in 2017.