— -- As a snowy winter storm tears through the Southeast today, ice has already formed on fountains in some southern cities, including New Orleans, Savannah, Charleston and Charlotte.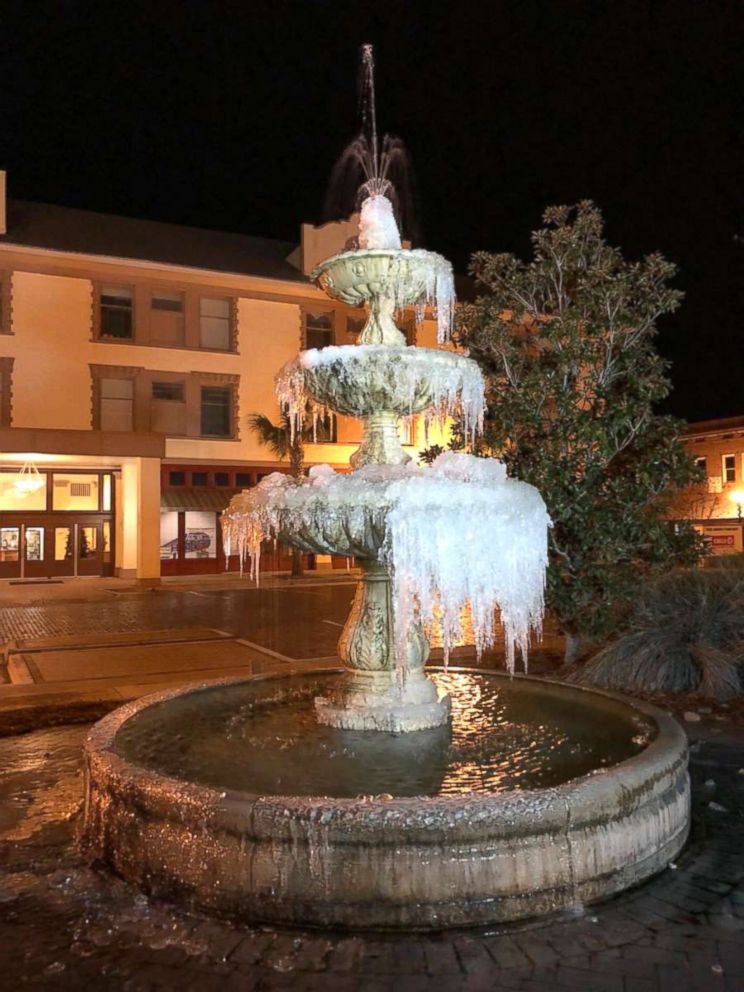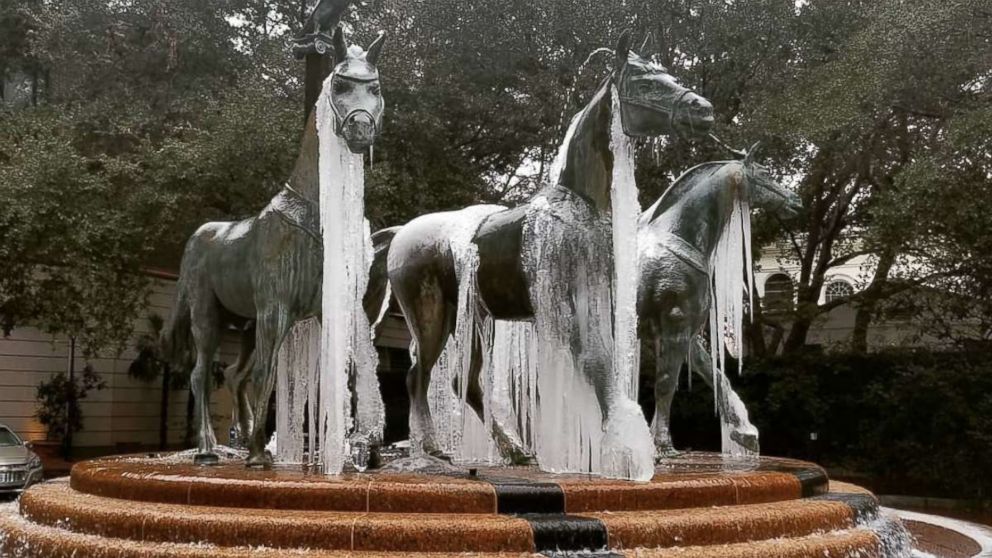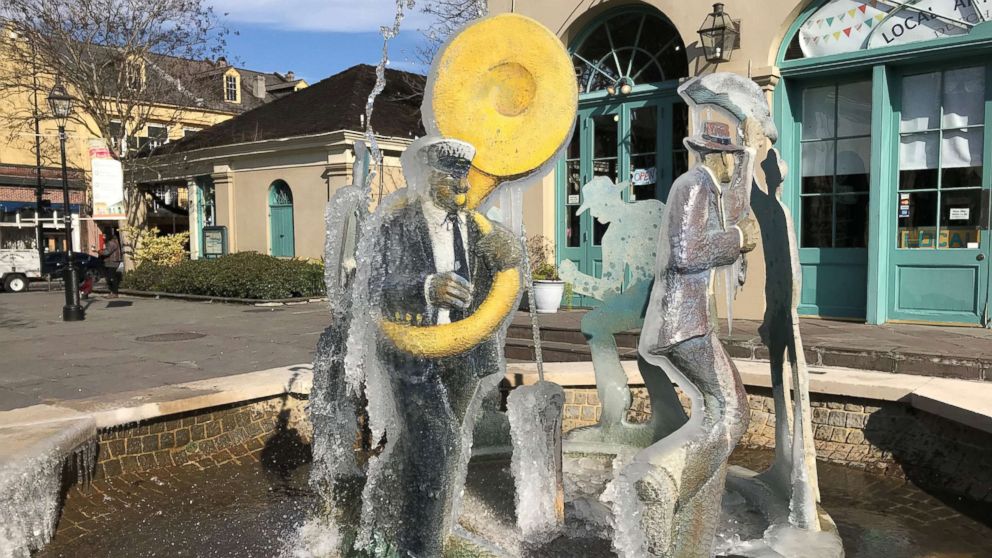 Parts of 15 states will see effects from this developing coastal storm. Winter storm watches, warnings and advisories have been issued from Florida to Maine.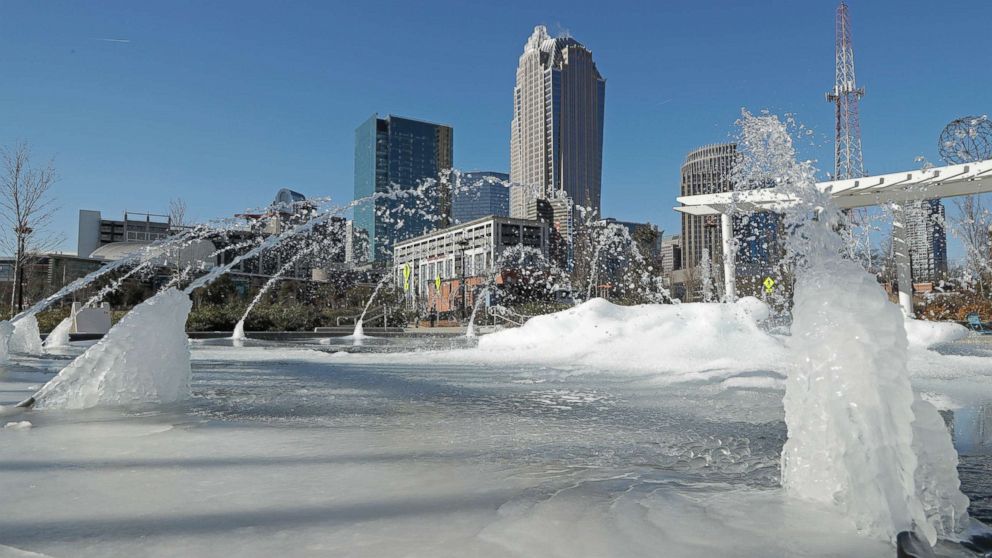 Snow, sleet, ice and rain blew through Tallahassee, Florida, this morning. It was warmer in Juneau, Alaska, than it was in Tallahassee. The Florida State University campus in Tallahassee and public schools in Tallahassee are closed today.
Snow and ice have already started to accumulate in Georgia today. Some areas could see up to 4 to 6 inches of snow and up to half of an inch of ice.
In Savannah, the airport and public schools are closed today as the city braces for the freezing rain and snow.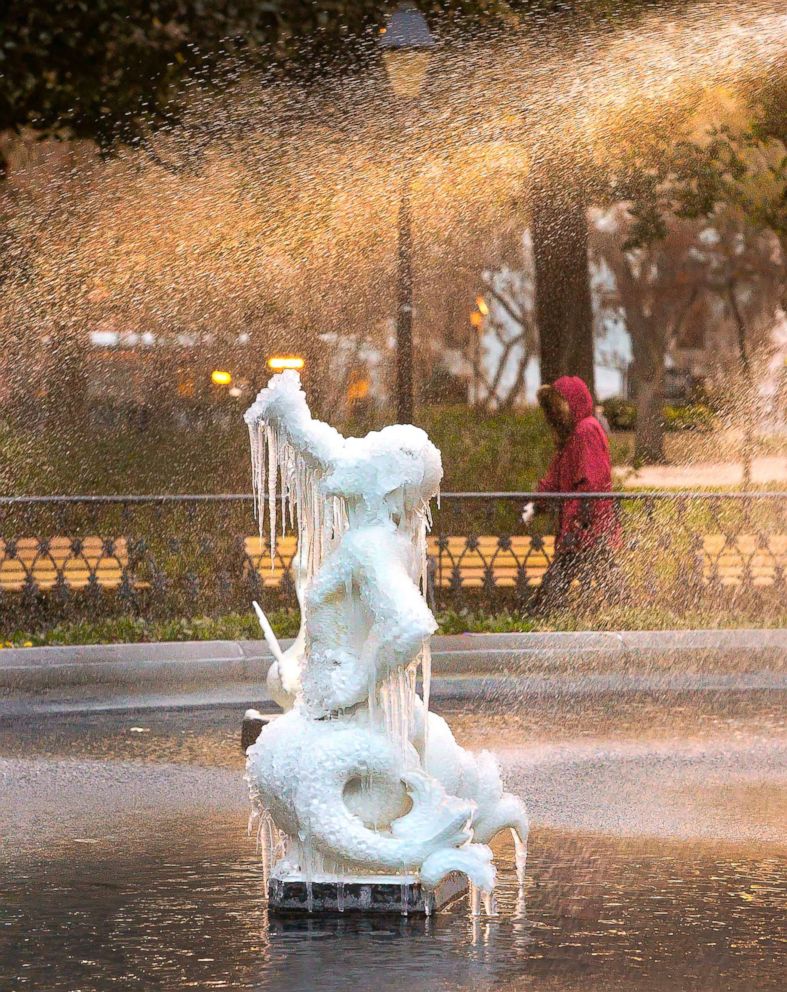 The snow is also falling in South Carolina and the state Highway Patrol is urging people to stay off the roads.
The runways at the Charleston International Airport were closed this morning due to icy conditions.
Both the College of Charleston and Charleston County School District schools are closed today.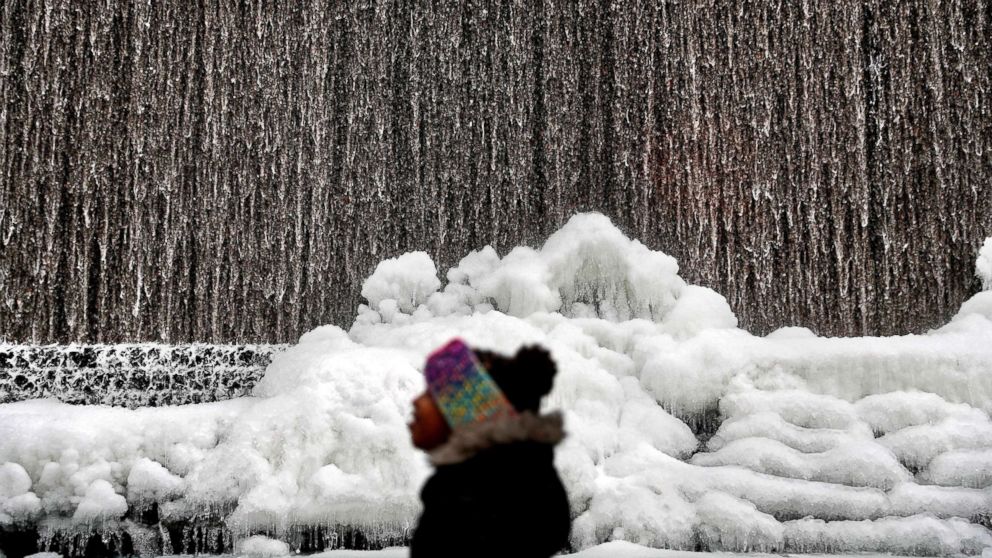 The storm system will begin to strengthen tonight and move up the East Coast, dumping snow into the eastern mid-Atlantic states and southern New Jersey. By early Thursday morning, snow will cover Long Island and southern New England.