Hundreds of friends, loved ones and work colleagues of a 26-year-old man shot to death by a Dallas police officer in his own apartment filled a Texas church Thursday to celebrate his life and condemn the actions that "snatched" him in his prime.
Botham Jean was recalled by mourners as a man of many talents: a strong Christian, a beloved friend, dependable work colleague and a gifted singer whose uncle said had aspirations of becoming a politician in his native country of Saint Lucia.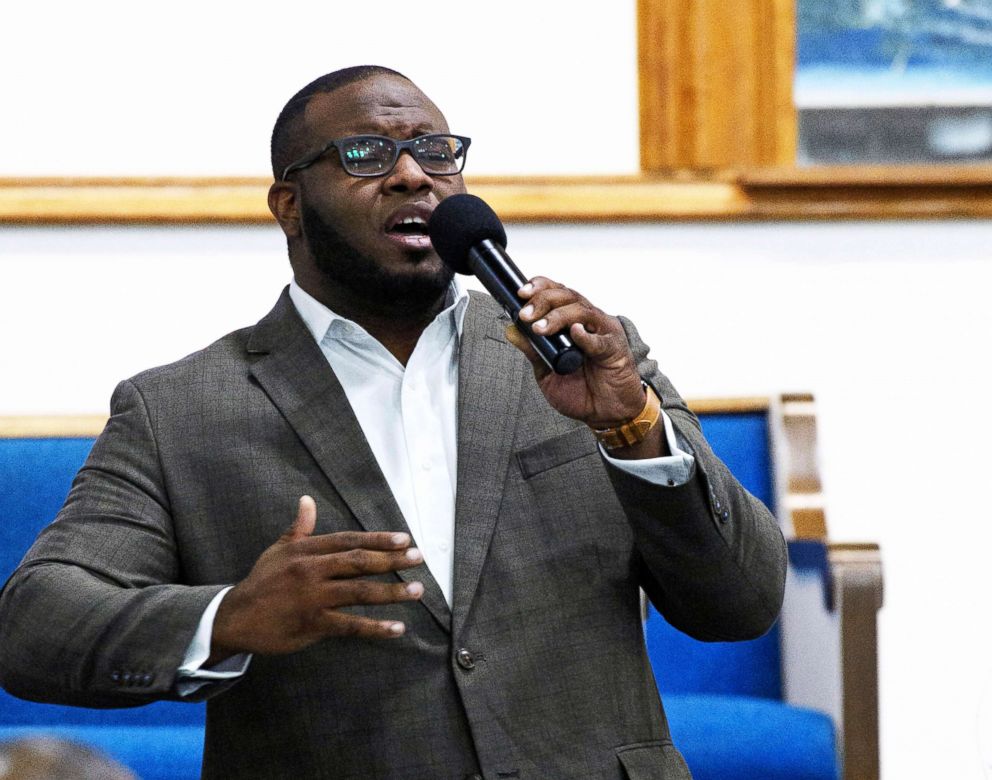 "The sound of gunshots did not have the resonance to be heard on our small island, but their impact was of nuclear proportions," Jean's uncle, Ignatius Jean, told mourners. "A nuke had been unleashed on our family by someone charged to protect and serve.
"Our prince royal was snatched from us by the quick-to-trigger finger of one trained to protect and serve," he said. "Perhaps the good that might come of this violent, heinous act will be that those who are trained to serve and protect will serve love and peace, and not violence and bullets."
Many of Jean's colleagues from PricewaterhouseCoopers, a multinational professional services firm with an office in Dallas, where he worked as an accountant and was known by his nickname "Bo," also filled the church pews, including the company's U.S. chairman and senior partner, Tim Ryan.
"I'm honored to pay tribute to Bo in his memory with all of you, for you are the people who loved Bo and the people that Bo loved the most, and especially to Bo's family. I am amazed by your strength and I am in awe by what an incredible young man you raised," Ryan told mourners.
He said at the start of the funeral service that 55,000 employees of PricewaterhouseCoopers around the globe were simultaneously holding a moment of silence for Jean.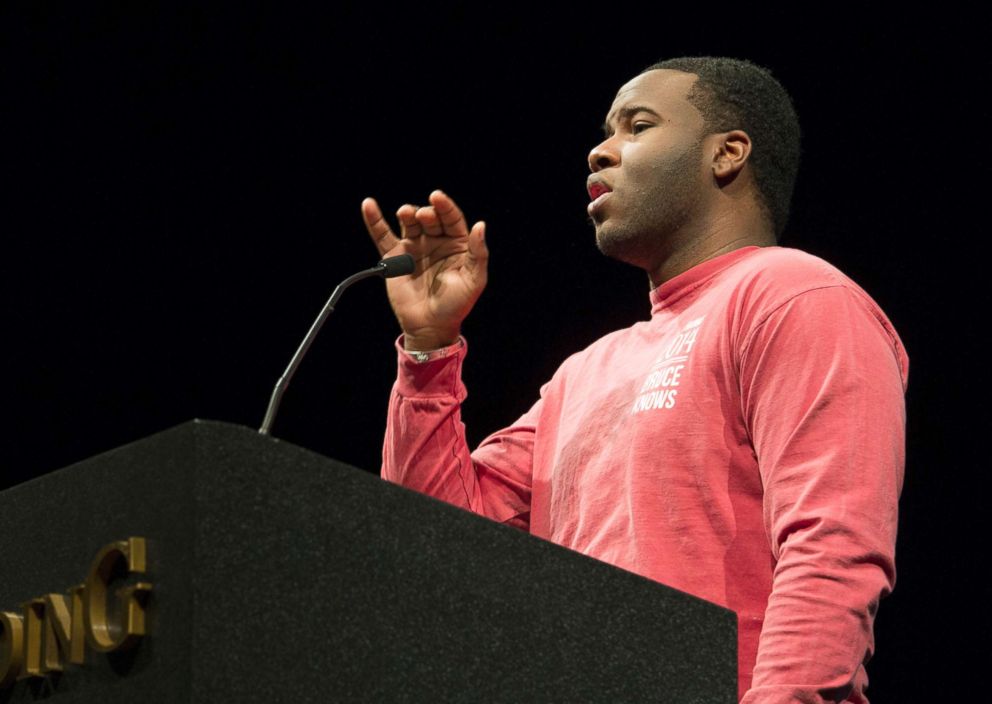 Jean was killed a week ago today when Dallas Police Officer Amber Guyger mistook his apartment for her own and shot him when she opened the ajar door of the unit and saw a "large silhouette" that she thought was a burglar, according to an arrest warrant affidavit made public this week.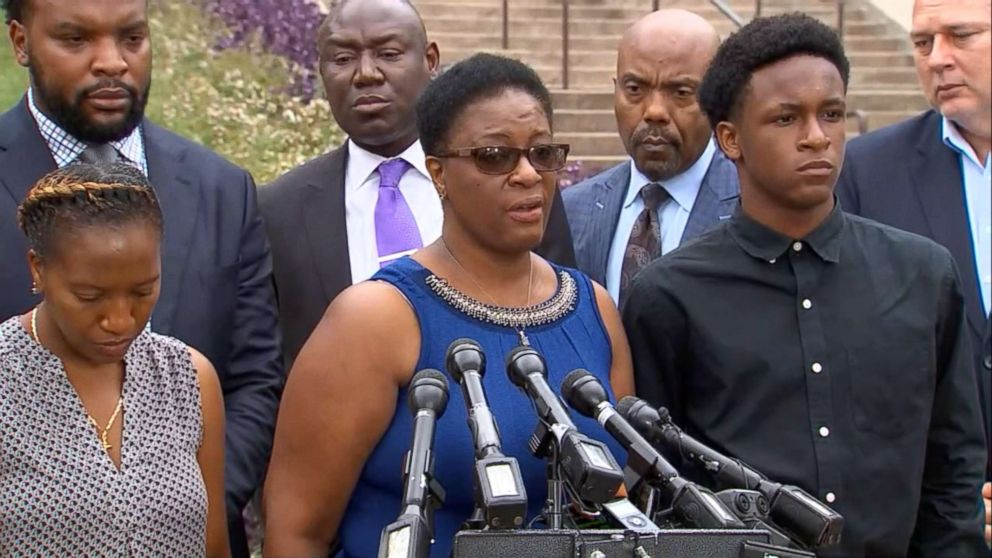 Guyger, 30, was arrested and charged with manslaughter, but Dallas County District Attorney Faith Johnson said a grand jury will decide the ultimate charge, and she has not ruled out seeking a murder indictment.
Earlier Thursday, the Kaufman County Sheriff's Office released video of Guyger behind bars in handcuffs and jail attire. She does not speak during the video and was later released after posting $300,000 bond.
"Botham Shem Jean was not a silhouette," Dane Felicien, a family friend, said at Thursday's funeral at the Greenville Avenue Church of Christ, in the Dallas suburb of Richardson. "Botham Shem Jean was a fine man. And Botham Shem Jean deserves to be with Jesus."
Felicien received a standing ovation from the crowd when he said, "We as Americans, as humans must turn away from the incivility that has rotted away at our interactions. Re-embrace the heart that God has put in us for love, not hate, and not overreacting with deadly force."
The funeral service was attended by Dallas Mayor Mike Rawlings, the city's police chief, Renee Hall, and numerous state senators and representatives.
Several busloads of students and former classmates of Jean from Harding University, a Christian liberal arts college in Searcy, Arkansas, where Jean graduated in 2016, also attended the service.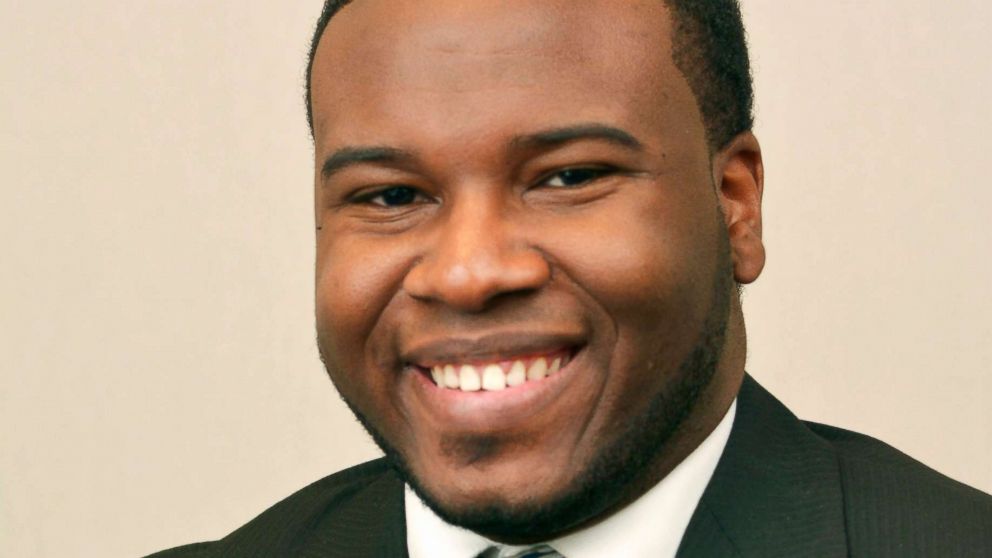 An a cappella group from the school called the Good News Singers, where Jean was a member, stood in front of his casket and performed several gospel songs as Jean's parents, Allison and Bertrand, watched from the front row along with their other children, Allisa Charles-Findley and Brandt Jean.
Ryan read several of the "title wave of messages" he had received about Jean from his colleagues.
"One said, 'Bo is a man of great joy'" Ryan said. "One said 'that Bo's smile was contagious and you could not be unhappy in his presence.' One said, 'Bo encompassed the best in humanity in a smile, in a hug, and with his friendship.' And several said, 'Bo was somebody I could look up to.' And one summed it up best listening to the words today: 'Bo always looked for the best in situations and in people.'"
Jean will be buried in Saint Lucia.