When President Donald Trump visited Pittsburgh's Tree of Life synagogue Tuesday in the wake of a shooting massacre that killed 11, he was greeted by thousands of protesters nearby.
The president dismissed the demonstration Wednesday morning, tweeting that the "small protest was not seen by us, staged far away."
"The Office of the President was shown great respect on a very sad & solemn day," Trump tweeted. "We were treated so warmly."
The president visited Tuesday with first lady Melania Trump, his daughter Ivanka Trump and son-in-law Jared Kushner in the aftermath of Saturday's bloodbath by a gunman who allegedly spewed anti-Semitic statements as he gunned down worshippers.
Trump and his family were greeted by the synagogue's rabbi, Jeffrey Myers, who escaped the bullets. But outside nearby were thousands of people from different faiths, apparently united in anger, who marched toward the temple as the president and his family arrived.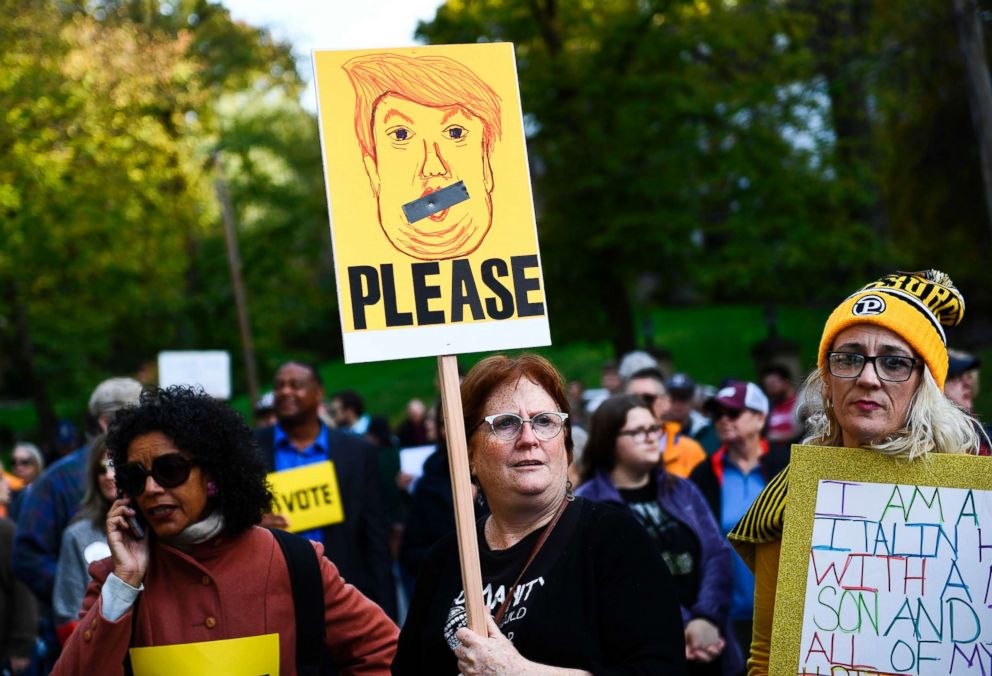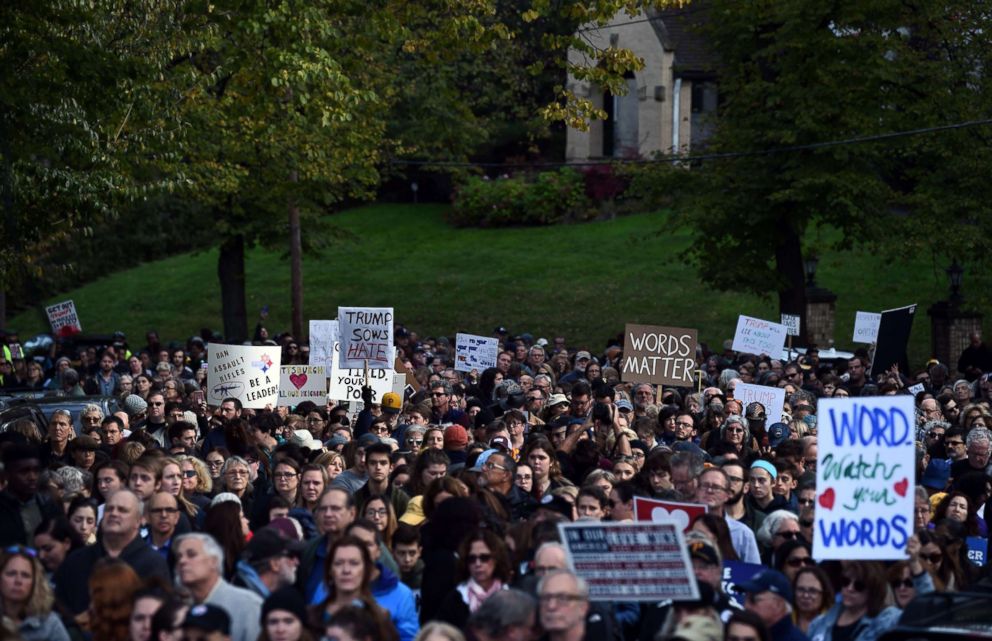 Rev. Susan Rothenberg, a Presbyterian minister who lives down the street from the synagogue, was among those shouting and holding banners -- and she encouraged other neighbors, including children, to join her.
"Words have meaning!" some neighbors screamed toward the president.
"I'm just going to pay my respects," Trump told Fox News on Monday prior to the visit. "I'm also going to the hospital to see the officers and some of the people that were so badly hurt. So -- and I really look forward to going -- I would have done it even sooner, but I didn't want to disrupt anymore."
Rabbi Myers and others greeted Trump outside the synagogue, where the president, the first lady, Ivanka Trump and Kushner lit a candle with the rabbis and Israeli Ambassador Ron Dermer in honor of the 11 victims.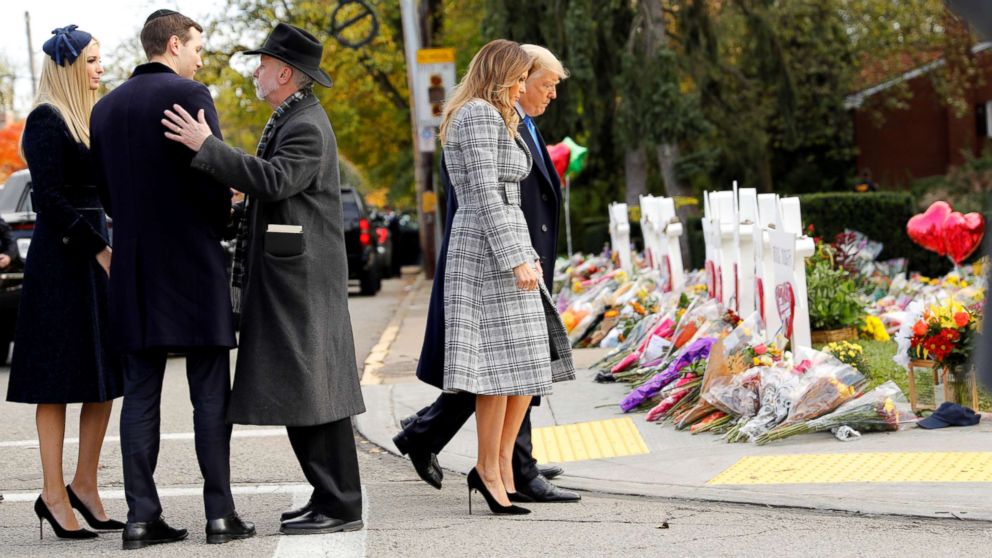 The president also placed stones, as part of Jewish tradition, and white roses on the Stars of David set up in a makeshift memorial for those killed.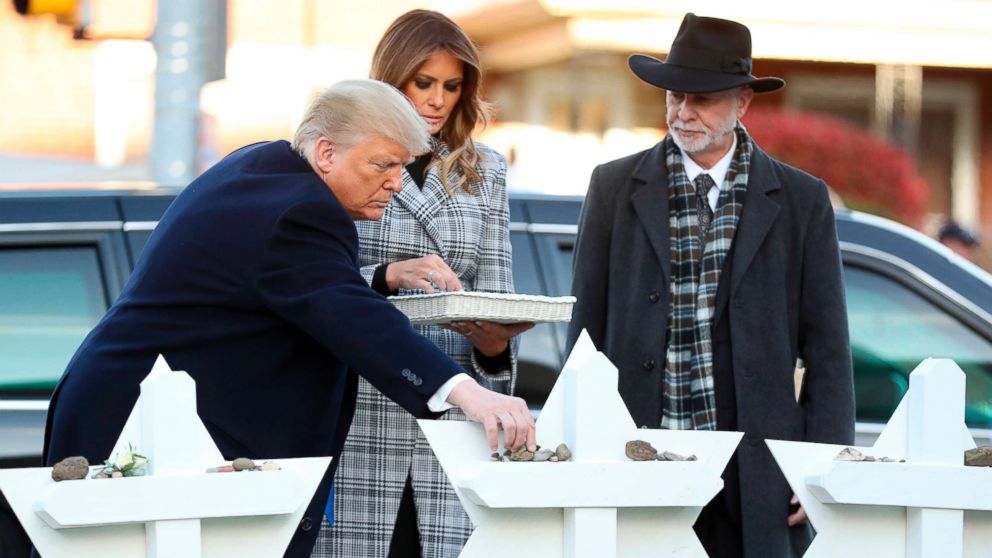 After visiting the synagogue, the president and first lady went to a hospital where they met with medical staff and officers who were wounded in the attack.
Meanwhile, a community is left grieving.
Three funerals are to be held Wednesday, following the first two on Tuesday.
Dr. Jerry Rabinowitz and brothers Cecil and David Rosenthal were among those gunned down by a shooter inside the Tree of Life synagogue. Rabinowitz's friends and family gathered at his funeral Tuesday morning, while the Rosenthal brothers were honored at a joint service Tuesday afternoon.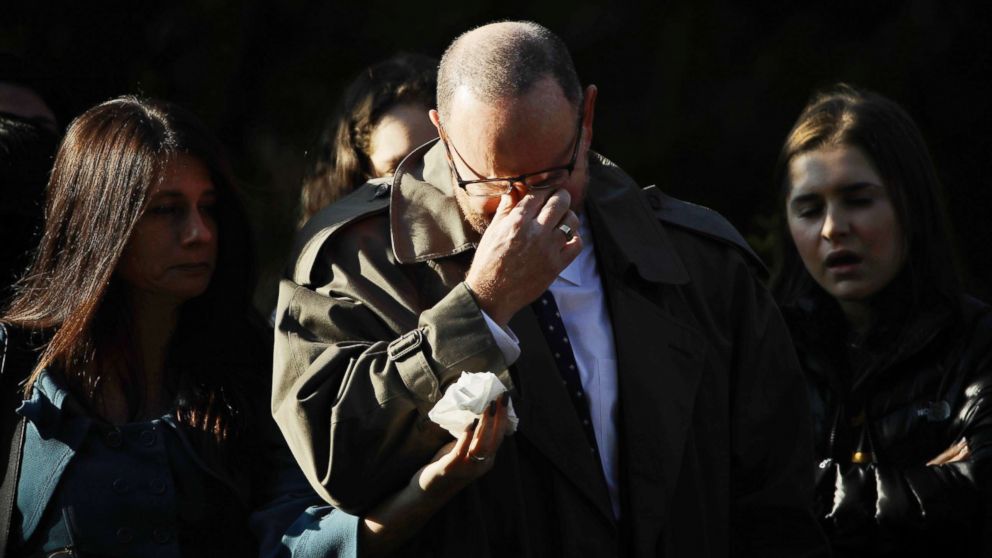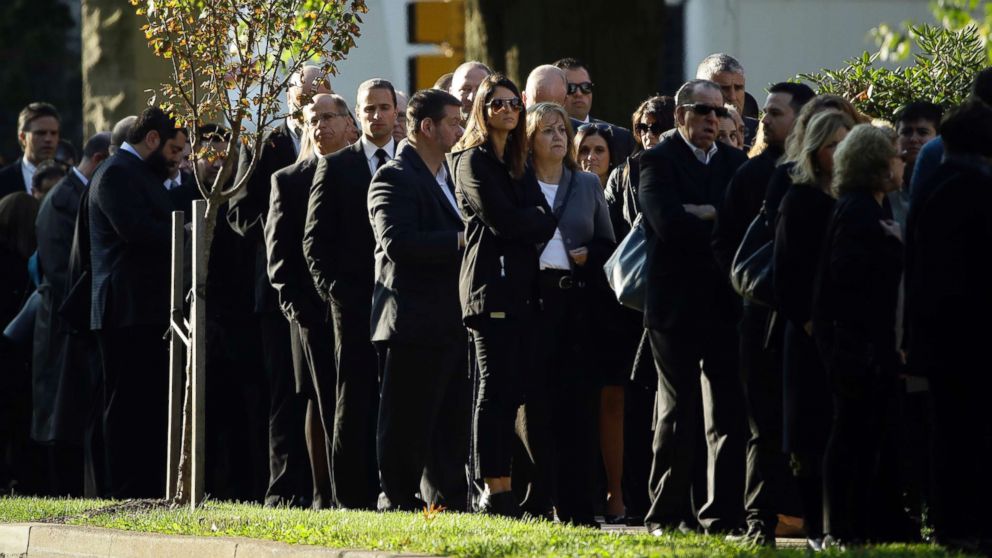 Rabinowitz, 66, was killed when he ran toward gunfire in the synagogue to try to help victims, according to his nephew, Avishai Ostrin.
"In addition to being the president of the congregation, he was a doctor, a healer ... when he heard shots he ran outside to try and see if anyone was hurt and needed a doctor. That was Uncle Jerry, that's just what he did," Ostrin wrote on Facebook.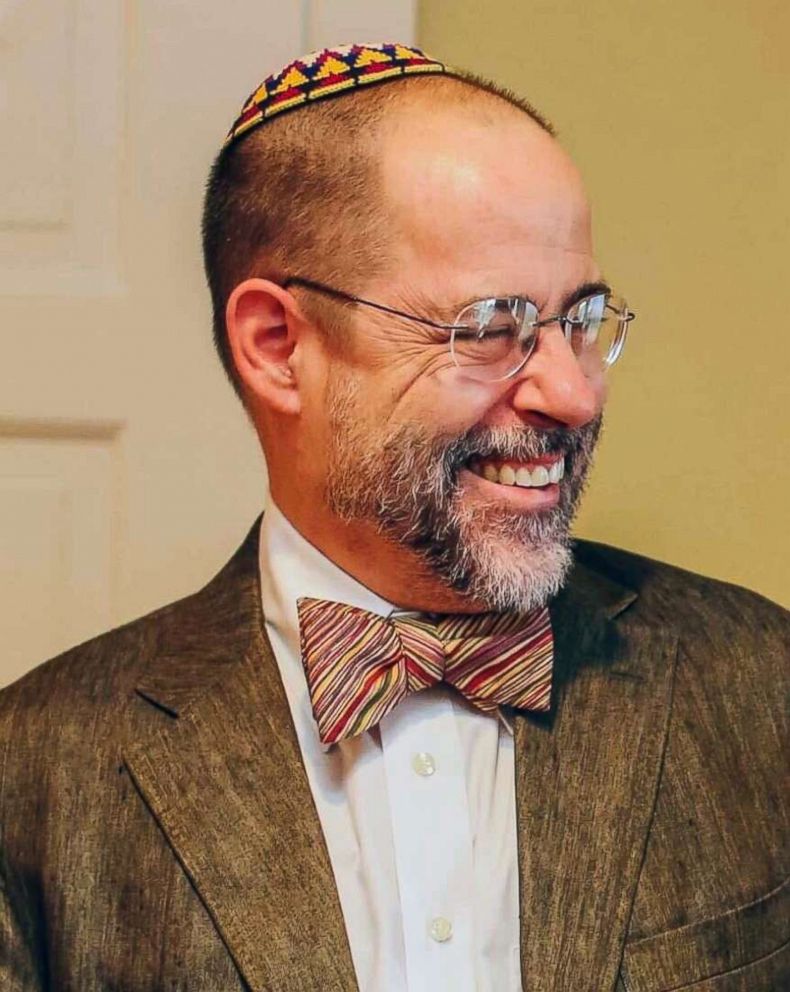 "Jerry was above all one of the kindest physicians and human beings in our community," University of Pittsburgh Medical Center officials said in a statement. The hospital network said it "cannot even begin to express the sadness and grief we feel over the loss of Dr. Jerry Rabinowitz."
Slain brothers Cecil Rosenthal, 59, and David Rosenthal, 54, never missed a service and were always at the synagogue because it was a place they felt the most safe, fellow congregant Scott Levin told ABC News.
The two brothers were developmentally disabled.
"Cecil and David had a love for life and for those around them," according to a statement from ACHIEVA, a local organization which provides support for people with disabilities.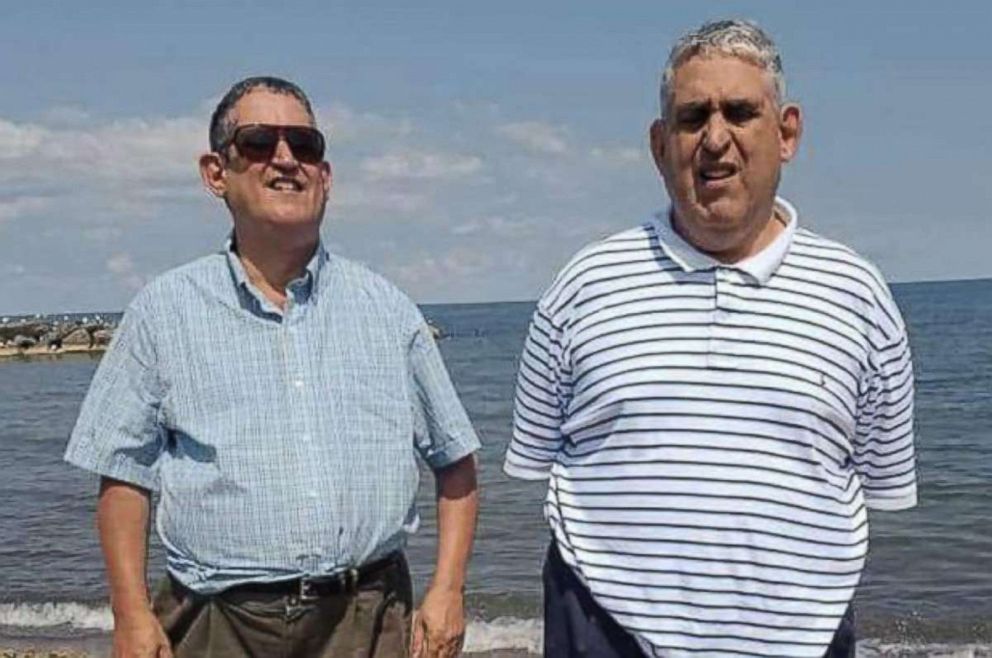 "Cecil's laugh was infectious. David was so kind and had such a gentle spirit," Chris Schopf, Vice President of ACHIEVA Residential Supports, said in the statement. "Together, they looked out for one another. They were inseparable. Most of all, they were kind, good people with a strong faith and respect for everyone."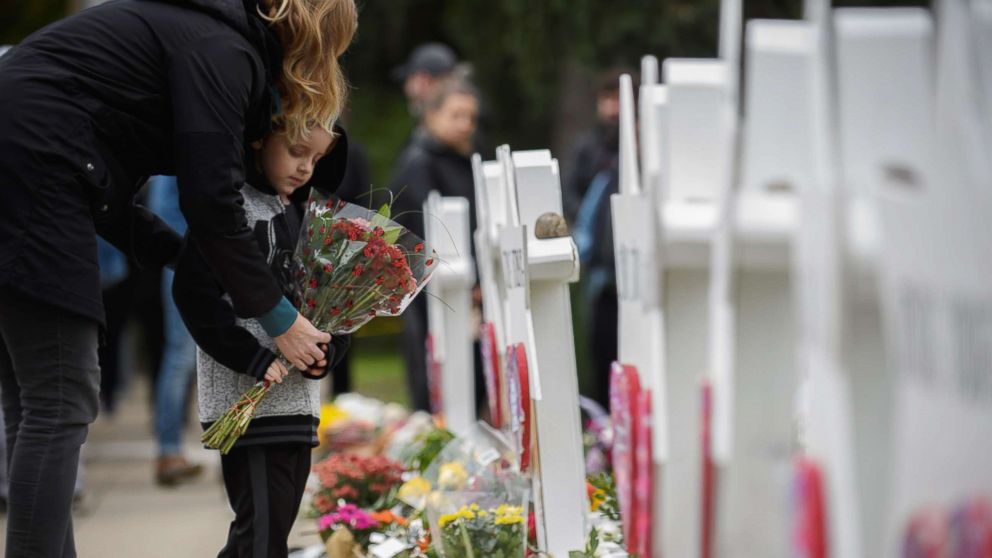 "All of Pennsylvania stands with the victims and their families," Pennsylvania Gov. Tom Wolf tweeted Monday as the state capitol building was lit in tribute. "We join the Pittsburgh Jewish community and Jewish Americans across our nation in mourning."
Trump on Saturday strongly condemned the shooting in Pittsburgh as "evil."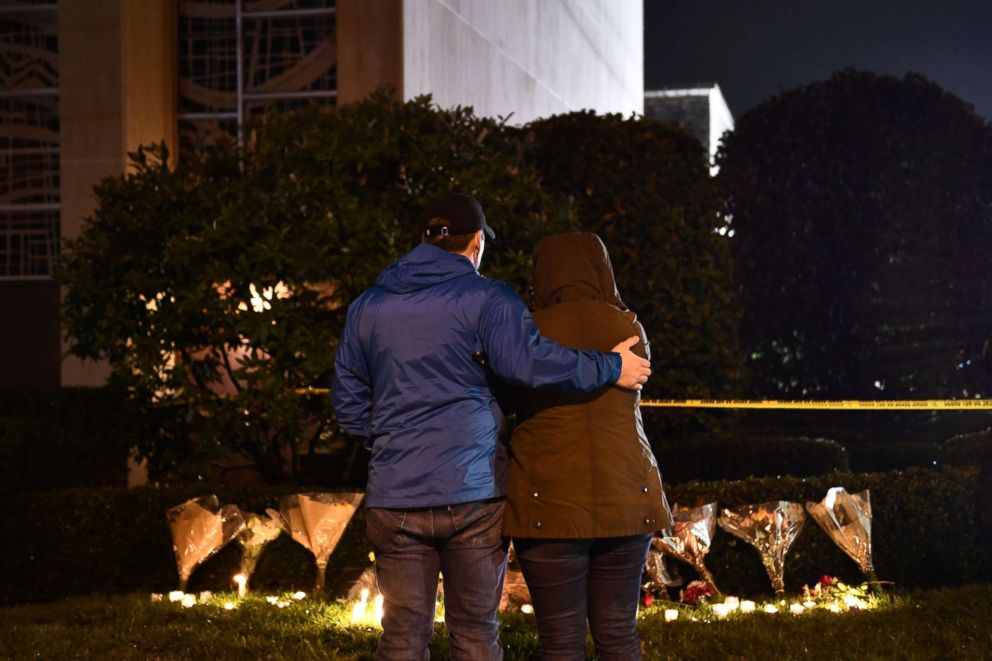 Early on Saturday, just a few hours after the shooting, the president said, "It's presumed that this is a case where if they had an armed guard inside, they might have been able to stop him immediately ... Maybe nobody would have been killed except for him. So it's a very, very difficult situation."
When a reporter asked if all synagogues and churches should have armed guards, Trump said, "I hate to think of it that way ... It's certainly an option."
Charges against suspected gunman Robert Bowers include 11 counts of obstruction of exercise of religious beliefs resulting in death and 11 counts of use of a firearm to commit murder.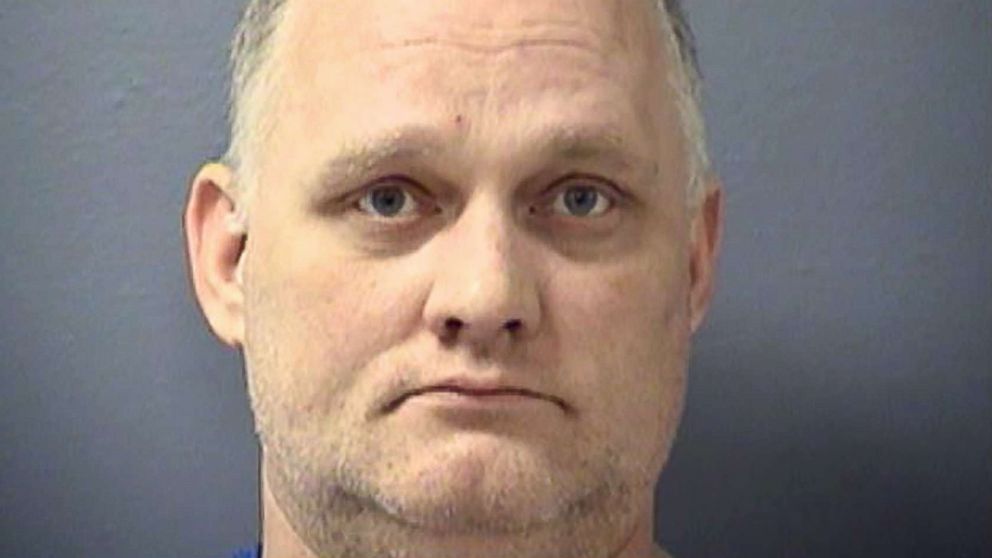 Bowers, 46, faces 22 charges that make him eligible for the death penalty, prosecutors said.
He is being held in the Butler County Prison.