The shooting at a synagogue in Pittsburgh prompted an immediate outpouring of widespread support online, from public figures of all political leanings -- both inside and beyond U.S. borders.
The deadly shooting -- which the Anti-Defamation League said is among the most deadly attacks on a Jewish community in the U.S. -- is still being investigated with some victims being actively treated at local hospitals.
The ongoing investigation into suspect Robert Bowers, 46, who is in police custody, didn't stop people from talking about the apparent religious angle of the shooting, while others pointed to ongoing calls for gun control and political unity.
First daughter Ivanka Trump -- who converted to Judaism before marrying husband Jared Kushner, also Jewish -- expressed her support on social media, posting a statement both in her Instagram stories and on Twitter.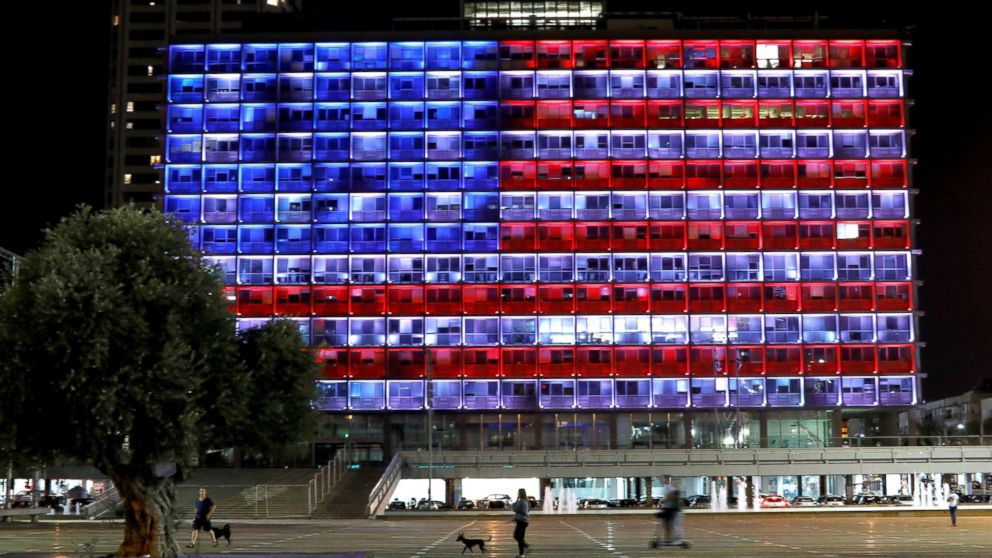 "America is stronger than the acts of a depraved bigot and anti-semite," she wrote on Twitter, going on to call for "all good Americans stand with the Jewish people to oppose acts of terror & share the horror, disgust & outrage over the massacre in Pittsburgh. We must unite against hatred & evil."
Canadian Prime Minister Justin Trudeau also weighed in online, saying in a Saturday tweet that "Canadians' hearts are with the Jewish community in Pittsburgh today, as they endured a horrific anti-Semitic attack while at prayer. May the families of those murdered be comforted, and may the injured recover quickly and fully."
An attack on the most sacred of places is the cruelest and most cowardly act a person can do. There is and will never be any tolerance for hate.
Meanwhile, a GoFundMe page has been set up to raise money to help the families of the victims and to help repair the damage to the synagogue from the gunfire.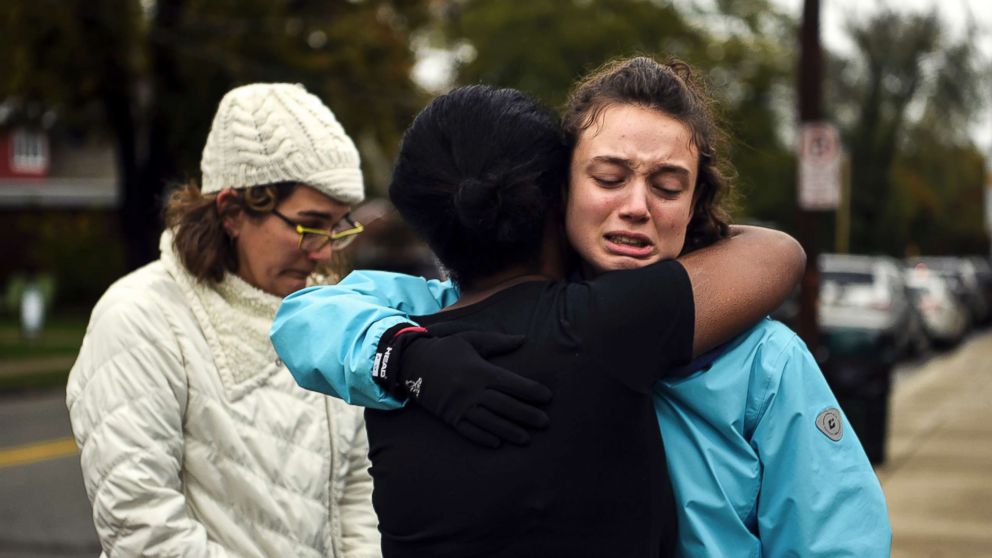 Politicians from across the political spectrum spoke out, including Democratic Chicago Mayor Rahm Emanuel, who called for unity.
"We must come together as Americans and empower the better angels of our nature," he wrote on Twitter.
Outgoing U.S. Ambassador to the United Nations Nikki Haley also posted a note of condolences, saying her "heart breaks" for the families of those impacted.
"An attack on the most sacred of places is the cruelest and most cowardly act a person can do," she wrote on Twitter. "There is and will never be any tolerance for hate."
Actress and comedienne Amy Schumer, who has been a vocal activist for gun control, also wrote that her "heart is broken for the victims and loved ones of everyone affected by the shooting."
The hometown football team -- the Pittsburgh Steelers -- expressed their sympathies within an hour of the shooting taking place.
"We send our thoughts and prayers to those affected by this morning's tragedy in Pittsburgh. We will continue to pray for everyone involved," the team wrote on their official Twitter page.
Talk show host Seth Meyers, who has Jewish members of his family and whose father is from Pittsburgh, also posted about the shooting, writing: "My heart goes out to Pittsburgh, a city that is near and dear to me."
Actress and singer Mandy Moore tweeted about the news of the attack, sending her support to anyone impacted by gun violence and pointing to the elections as an opportunity for people to vote on the issue.
"My heart goes out to all those affected by gun violence today and every day. Feeling helpless and frustrated by this news too? VOTE Nov 6th. VOTE. Use your voice. #GunSenseCandidates," she wrote on Twitter.