— -- In a 1996 incident at an Illinois zoo, a female gorilla cradled a 3-year-old boy who fell nearly 20 feet into her enclosure, resulting in a much different outcome than a similar incident in Cincinnati over the weekend.
An 8-year-old gorilla named Binti Jua made worldwide headlines when she carried a boy to safety after he slipped away from his mother and climbed through a barrier at the Western Lowland Gorilla Pit at the Brookfield Zoo on Aug. 19, 1996.
Video shows the boy lying on the ground before Binti Jua gingerly picks him up around the waist, carrying him to a door where rescuers waited as a crowd looked on. There were six other gorillas in the exhibit at the time.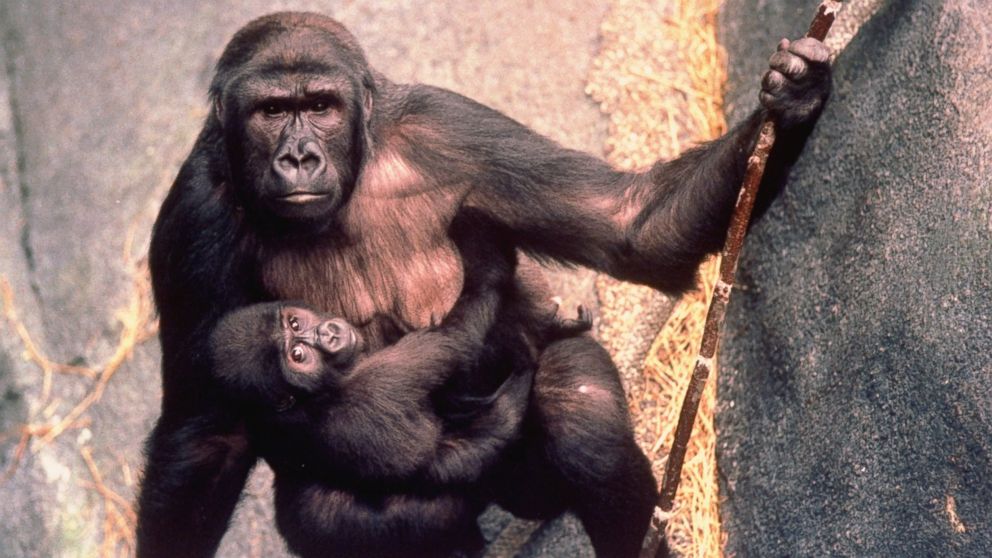 The 150-pound gorilla carried her own 17-month baby named Koola on her back throughout her encounter with the boy, which may indicate that her maternal instincts led her to rescue him.
The boy suffered a broken hand and cuts to his face and spent four days at the hospital. He and his mother were never identified.
Binti Jua, whose name means "daughter of sunshine," continues to live at the zoo, according to the website. The now 28-year-old gorilla arrived there in February 1991 on a breeding loan from the San Francisco zoo, but is still living in the Brookfield Zoo gorilla exhibit, according to the website.
Koola gave birth to her own daughter, Nora, in August 2013 at the zoo.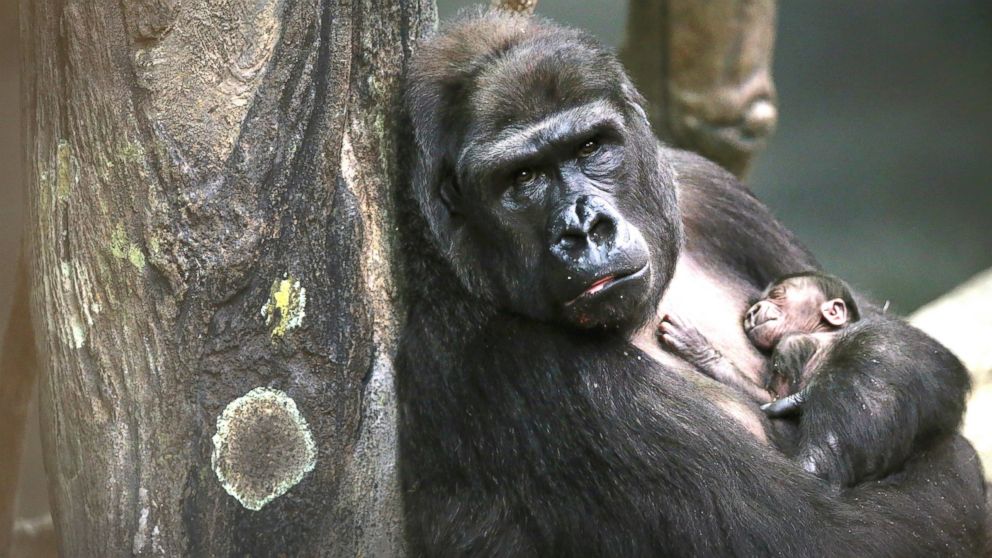 Recent events at the Cincinnati Zoo and Botanical Garden drew similarities to the 1996 incident. On Saturday, a 450-pound male gorilla named Harambe was killed after he was seen dragging a 3-year-old boy who climbed through a barrier and fell about 10 feet into the gorilla enclosure.
While Binti Jua was hailed a hero, 17-year-old Harambe was shot by a zoo employee with the boy between his legs. Zoo officials called the decision a "tough choice," but said the boy's life was in danger because Harambe was an "extremely strong" animal in an agitated situation.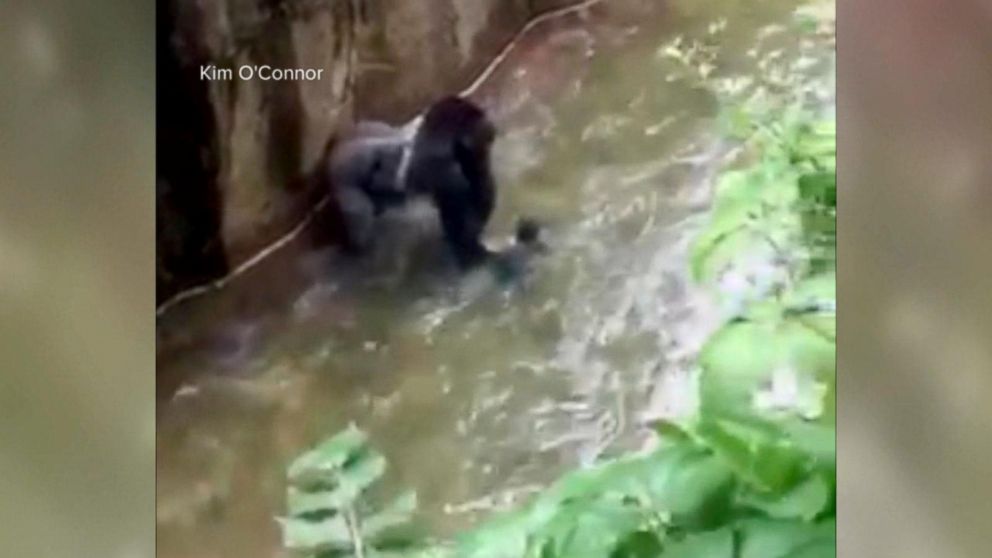 Western Lowland gorillas are an endangered species native to the thick forests of central and west Africa, according to National Geographic. They typically live to about 35 years old.