A 10-year-old Guatemalan boy who has been living with foster parents in Michigan since October was reunited Wednesday with his parents for the first time since he and his father were separated at the U.S. border.
The last time Samuel saw his father, he was being taken away in handcuffs after the two were apprehended.
The journey home began at 4 a.m.
Young Samuel's journey home started at 4 a.m. when he said goodbye to his foster parents, Karl and Jen, at an airport in Michigan.
He was turned over to U.S. Immigration and Customs Enforcement agents, who chaperoned him to his native Guatemala and returned him to his father, whom he hasn't seen in about eight months.
Samuel stared at Jen during the farewells. The blink-free glances he gave seemed to indicate that a plethora of emotions were going through his mind.
Jen tried to comfort him, gently caressing his head. "Pronto vas a ver a papa," she told him in Spanish. Soon you will get to see your father.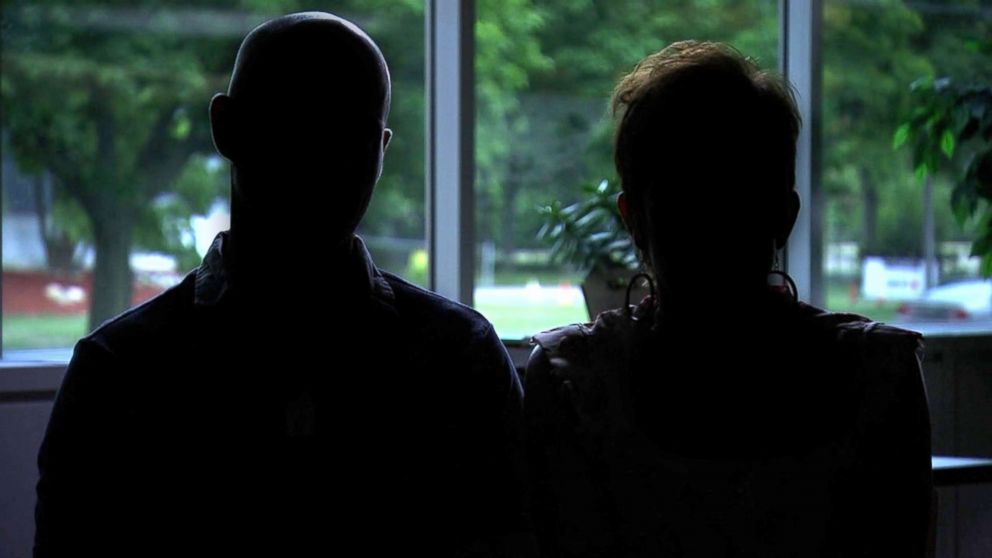 Samuel looked out in the distance trying to keep a straight face, but he couldn't hold it for more than just a few seconds. Tears started streaming down his cheeks.
Samuel was brought to the United States illegally by his father, Anacleto Tomas Cortez, in October. When they were apprehended, father and son were separated. Samuel watched as his father, who was later deported, was taken away in handcuffs.
Samuel was assigned to Bethany Christian Services, an organization that works with young refugees, and they helped place him with his foster parents in Michigan.
While at the airport, Samuel suddenly cowered and tried to hide behind his foster mom after spotting a police officer nearby. Jen explained that she's learned that since his father was taken from him, he's become terrified of law enforcement and people in uniform.
On this day, Samuel was joined by three other young children -- two boys and a girl -- who were to be escorted to Guatemala City.
The girl looked the most fearful. Standing silently, staring into the distance, she clutched a teddy bear as if her life depended on it. Unresponsive to most questions, she nodded no when a social worker offered her a piece of watermelon bubble gum. It appeared not even candy could make this little girl smile.
Then the time came for Samuel to be turned over to the ICE agent. Luckily for Samuel, the agent was in plainclothes and not in uniform. His foster parents and their three biological children were all there. All of them were in tears, as they surrounded Samuel for a group hug and tried to convince the boy to go with the agent.
It was clear he had grown to deeply love his foster family but he was eager to see his father and biological family.
His foster parents asked the ICE agent if he could speak to Samuel in Spanish, to help make him feel more at ease. But that was not an option. The agent told the family he doesn't speak Spanish.
Samuel reluctantly agreed to go. As his foster family looked on, Samuel and the agent made their way through the airport security line.
Samuel's family are now "happy" to have him home
After he landed in Guatemala City, Samuel was met by government officials and underwent psychological and medical examinations, Cortez said.
Samuel later walked into a room inside a government-run shelter to find his father, mother and younger sister waiting for him.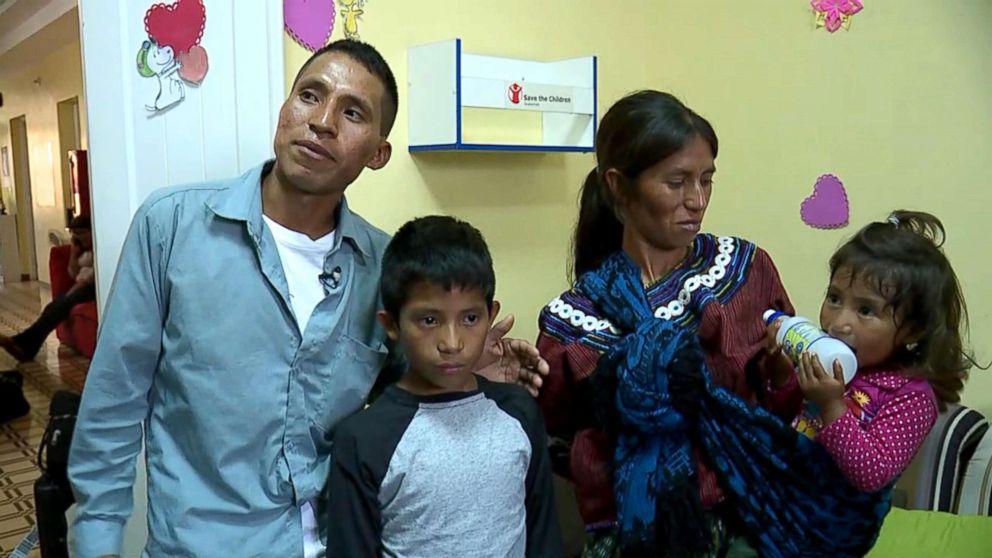 The boy was silent when he entered, holding the hands of two officials, but he was seen on camera taking a deep breath upon laying eyes on his family.
When asked by a reporter how he was feeling, Samuel simply nodded, but his father stood up to embrace him.
"Now, I'm happy that my son has arrived," Cortez said in a Spanish, adding that he felt heartbroken and empty when he was separated from Samuel.
Samuel and his family then signed some paperwork before leaving the shelter, bags in tow. They loaded the luggage into a pickup truck before driving to their home, located six hours away from the capital.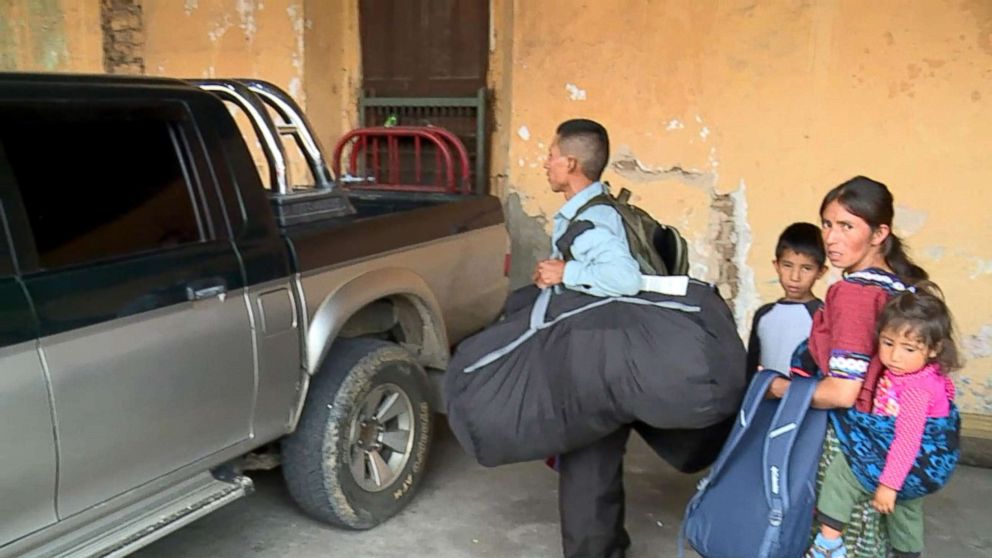 When Cortez was apprehended in October, it was his second time trying to cross in to the U.S., he said. He has been waiting for the moment he would reunite since that day, he said.
Cortez wanted to go to the U.S. to find a job and build a better life for himself and his family, he said, adding that he hopes the separation of families at the border ends.
The last time Samuel saw his father, he was in handcuffs
The boy arrived at a Michigan foster care home in October when he was 9. He was so afraid, he couldn't eat, his foster parents said.
Over time, the boy confided to Karl and Jen that he and his father had escaped violence and poverty in their homeland only to be greeted with more hardship when they arrived at the U.S.-Mexico border, where he watched his dad being taken from him in handcuffs.
"When he came to us, he was extraordinarily fearful," Jen, who asked ABC News not to use her and her husband's last name to protect the privacy of their foster kids, said. "He came in all-black clothes, we learned, because he traveled at night with his dad and they didn't want to be seen."
When she and her husband picked him up in October at the airport where he arrived with a U.S. government escort, the child was terrified, Jen said.
"He was afraid to eat, he was afraid to look," she added. "His clothes were soiled, he wouldn't use the bathroom."
The child handed them a piece of paper from a packet his mother had sewn into his pants before he and his father left home. The paper contained phone numbers of people his family knew in the United States, as well his mother's phone number in Guatemala.
While a caseworker was still with them collecting intake information, they called the mom's phone, and she answered.
"He was overcome," Jen said of the boy. "He couldn't talk. He was crying so hard he was almost to the point of being sick."
But over the past eight months, the boy opened up, telling them the story of his and his father's treacherous journey to what they thought would be the land of promise.
It's a story the couple says is similar to that of other children in their care who have been separated from their parents under the Trump administration's "zero-tolerance" policy for dealing with undocumented immigrants illegally crossing the southern border.
The couple -- who have three biological children, ages 9 through 14 -- are also caring for an 8-year-old girl and a 5-year-old boy, both from Honduras.
"You know, there is the side that this is an illegal action," Karl told ABC News of the families caught sneaking across the border. "I don't think that we [can] look past that, but I think we also see there's a need. Why are people doing this? It's usually because of extreme poverty and lack of opportunity or gang violence. Violence where if you don't join the gang, then, 'We're going to kill somebody in your family.'"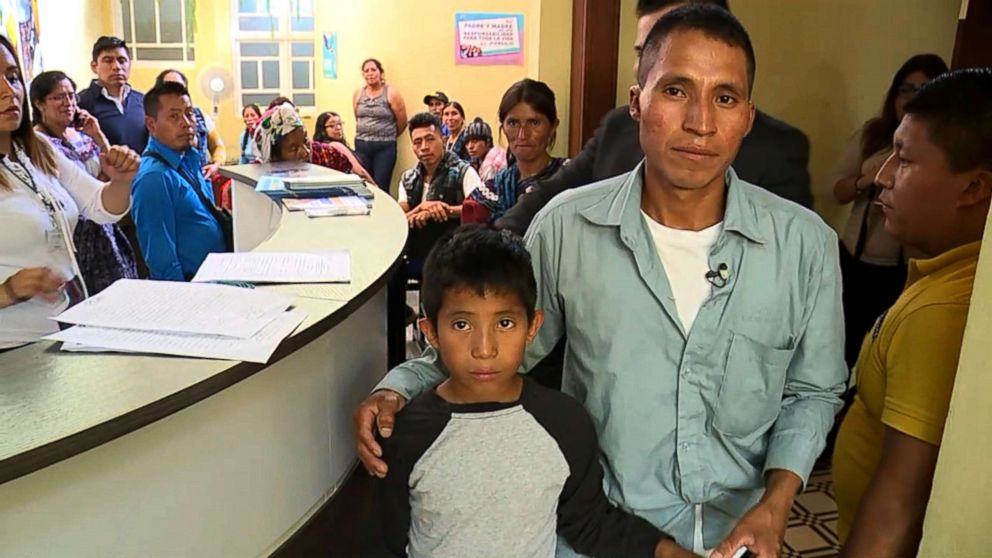 Initially, she said, they communicated with the boy by using toy cars to indicate how he and his father traveled.
"We know he saw [his father] go away in handcuffs," Jen said. "We know he traveled in the back of a truck at night and he got sick and threw up. We know that he was in a bus and it appears that he may have been in a luggage compartment of a bus.
Samuel has "hopes and dreams of being a pilot someday," Jen said.
"He wants the opportunity of America, but he wants his family," she added.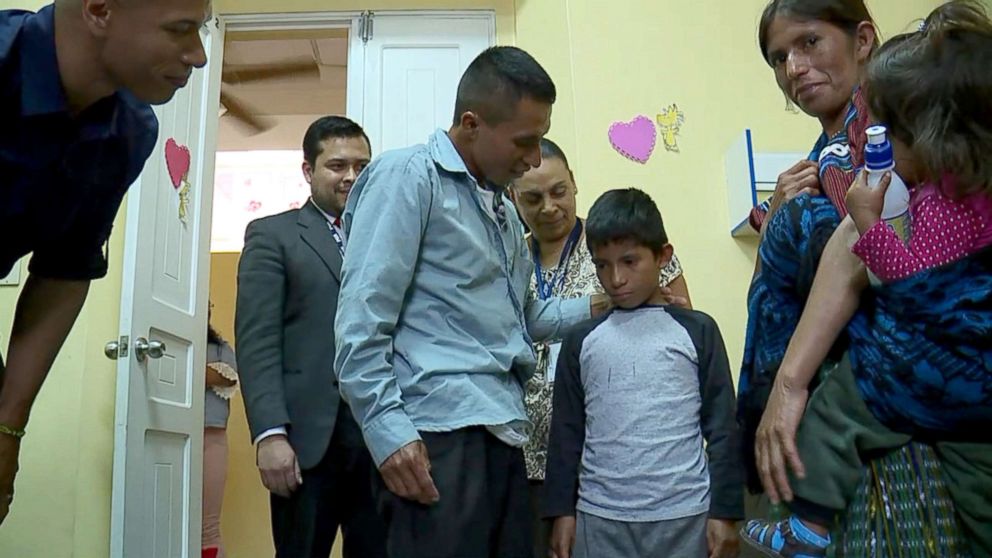 Dona Abbott, director of refugee services for Bethany Christian Services in Michigan, said that since April, when Attorney General Jeff Sessions announced strict enforcement of the administration's "zero-tolerance" policy, the number of undocumented children her agency places in foster care has skyrocketed.
"We underestimate the danger" of separating children from their parents, Abbott told ABC News. "Many kids are having nightmares, can't eat, can't sleep ... don't know where their parents are. The last image they have of their parents is shock and fear ... the memory never goes away.
"We are being asked to care for more and more children ... I don't know how much worse it could be."