Wendy Karina Martinez, the woman who was stabbed to death in an unprovoked attack in Washington, D.C., was living the "happiest moment" of her life, her mother said Thursday.
The 35-year-old Martinez had just gotten engaged to her longtime boyfriend, Danny Hincapie, last week and was looking forward to planning her wedding, her mother, Cora Martinez, said.
"She was very excited when she found out she was going to be engaged. So, as soon as she had the engagement ring, she let me know. She said, 'Mom!! Look at this! I got it!' I said, 'No, you got him," the mother said Thursday. "Wendy lived the happiest seven days of her life. She was in the happiest moment."
Cora Martinez said she had gone with her daughter to shop for a wedding dress.
"When I saw her in that dress I never figured ... that was the dress for her burial," the mother said, adding that her daughter and Hincapie were planning two weddings, one in the United States and another in Colombia, where her family is originally from.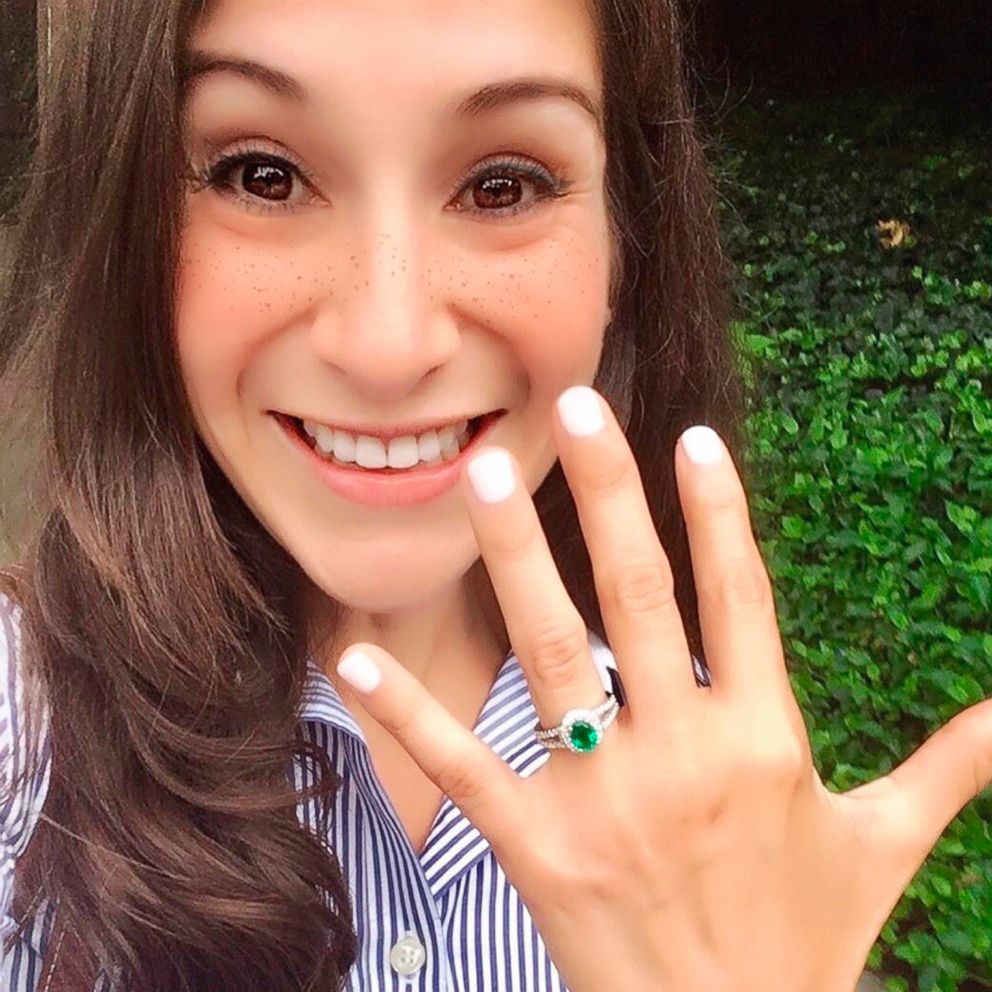 Martinez was attacked and stabbed to death Tuesday night while jogging in the Logan Circle neighborhood of the nation's capital.
"This is incredibly unfair and senseless," Martinez's friend, Kristina Moore, said. "She was taken from us too soon."
Martinez lived about two blocks from where she was allegedly killed by Anthony Crawford, 23, who randomly targeted and stabbed her repeatedly, said Police Chief Peter Newsham of the Washington D.C. Metropolitan Police Department.
Crawford was taken into custody in a Washington, D.C., park on Wednesday night following a 24-hour manhunt. He was arrested and charged with first-degree murder early Thursday, Newsham said.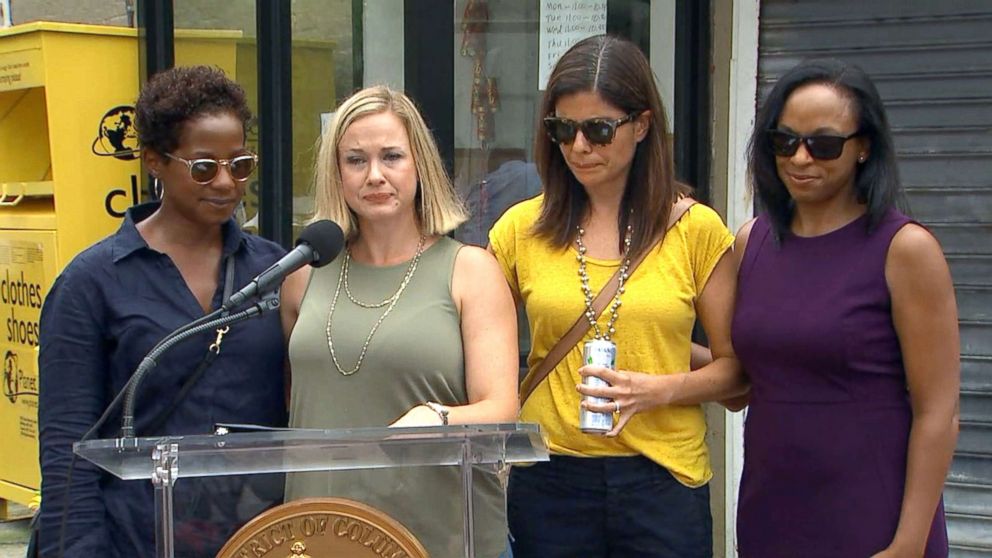 Though brokenhearted, Cora Martinez expressed sympathy for the man accused of stabbing her daughter seven times.
"I feel relieved, in peace," she said. "I have forgiven him completely. My heart has no room for hate, resentfulness. So, I just said, 'We believe in the greatest judge, the ultimate person that is going to give what is deserved.' So, I am asking my family to do the same. Just let it go. Wendy is happy, she is in peace."
Hincapie described Martinez as "our sunshine."
"She radiated love. She was full of energy. She was so excited," Hincapie said. "She's the representation of a lot of things we want to be: Kindness, helpfulness, how to be a friend, how to be a partner. I think that's her representation of who she was, her legacy, and how she is living. She's here with us."
He said Martinez was also an avid runner and that they met while competing in a half-marathon.
"She gave me some advice, printed a copy of her tips and she wrote a couple of extra notes, and she actually ran the race with me," said Hincapie.
He said she had competed in marathons and was thinking of running in the Boston Marathon.
"One of the last things she did was train me for my first full marathon," he said. "So, I would like to keep that [up]. I would like to keep running."
The family planned to attend a community vigil for Martinez Thursday night in Logan Circle, near where she was killed.
"I know she will be looking down smiling on us," Hincapie said. "We want to keep our heads up and stay strong, and still remember her."
Martinez also lived in the Logan Circle neighborhood for about eight years and felt comfortable jogging daily in the area, her friends and relatives said.
Cora Martinez said her daughter was a devout Christian and driven professional.
Martinez worked as the chief of staff for FiscalNote, a software, data and media company headquartered in Washington.
"Wendy was an invaluable member of our team and a vibrant member of the community," the company said in a statement.
On Aug. 29, Martinez posted a message on Facebook saying how much she loved her job.
"Two years ago today since I entered a new space that significantly changed my professional trajectory," Martinez wrote. "Two years of pushing me outside of my comfort zone, while teaching me about the inner workings of building a company, and what it takes to reach success. This is my B-school, hustling and working with a team driven by the same purpose and goal to connect the world to its governments."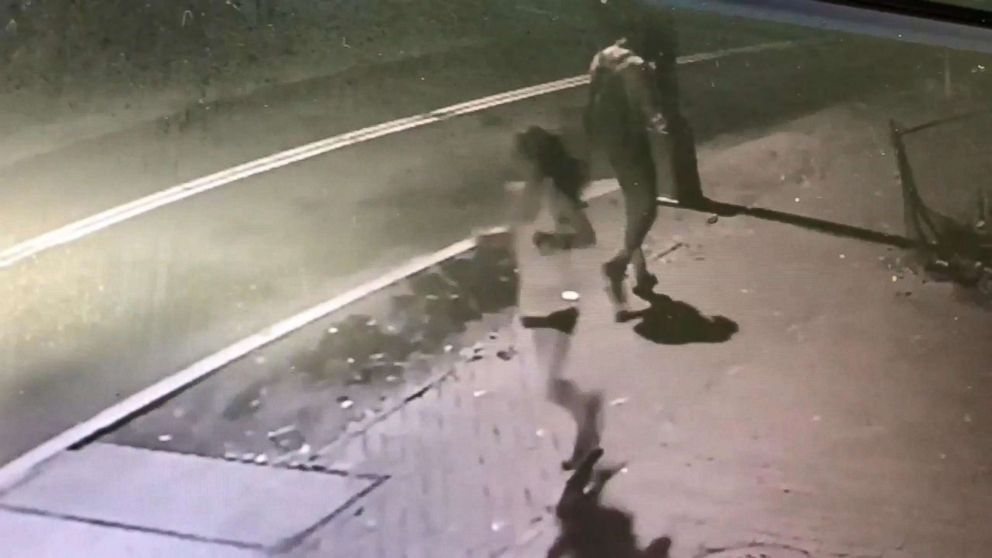 She was a 2012 graduate of Georgetown University, where she majored in Latin American studies.
"Wendy was not only beautiful and not only brilliant and a hard worker ... she was joyful, funny, loving and always there," said Moore, adding that Martinez was "just determined to live out the American Dream."
Martinez's brother, Juan Carlos Martinez, said he and his family have been touched by the outpouring of support they have gotten from the community and civic leaders.
"Wendy was cherished and loved by a lot of people," the brother said. "Wendy was a fantastic human being."
D.C. Mayor Murial Bowser said community residents are "outraged" by Martinez's death.
"We do expect safety in our neighborhoods, any and all neighborhoods," Bowser said. "Whether in Logan Circle or Wellington Park, we want people to feel safe going about their normal activities. And a woman jogging on our streets is a normal activity."
Martinez was also a volunteer at the Central American Resource Center, or CARECEN, a nonprofit organization that provides legal services to Latinos.
"Wendy gave back to the immigrant community by enthusiastically tutoring students as they prepared for the U.S. naturalization exam," the organization said in a Facebook post. "Wendy will be missed by the CARECEN community but will live on through the students she helped to achieve U.S. citizenship."