Harvey Weinstein was sentenced to 23 years on sex crime convictions in New York on Wednesday, following a landmark trial that spotlighted Hollywood power dynamics, predatory sexual violence and complex questions about the nature of consent and coercion.
That sentence includes 20 years for criminal sexual assault in the first degree, which stems from an accusation from former "Project Runway" production assistant Mimi Haley, and three years for rape in the third degree, which stems from an accusation from Jessica Mann, who is now being named by ABC News as she told the district attorney's office after a verdict was reached she does not object to being named publicly. The sentences are set to run consecutively.
Manhattan District Attorney Cy Vance Jr. championed the prosecution's six key witnesses in a statement following the sentencing.
"We thank the court for imposing a sentence that puts sexual predators and abusive partners in all segments of society on notice," he said. "We thank the survivors for their remarkable statements today and indescribable courage over the last two years. Harvey Weinstein deployed nothing less than an army of spies to keep them silent. But they refused to be silent, and they were heard. Their words took down a predator and put him behind bars, and gave hope to survivors of sexual violence all across the world."
Hours after the sentences were handed down, Weinstein was rushed from Rikers Island back to Manhattan's Bellevue Hospital Center with chest pains, according to spokesman Juda Engelmayer.
"He had chest pains and Rikers staff decided for safety to send him back to Bellevue now. He will be evaluated and likely will stay overnight," Engelmayer said. "We appreciate the care and concern of the Department of Corrections office and staff."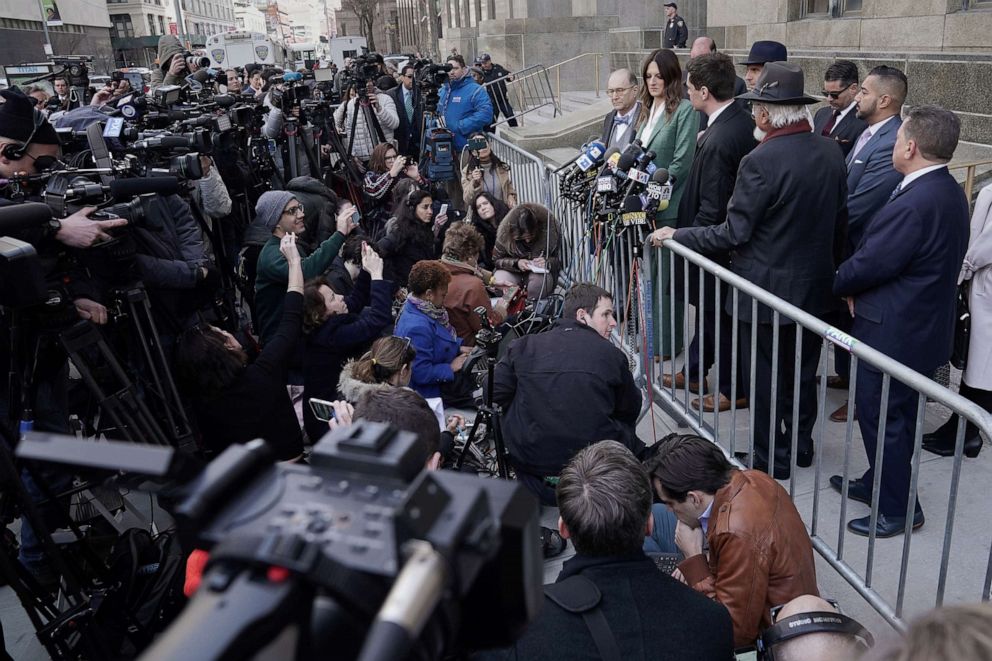 Weinstein, who declined at trial to take the stand in his own defense, earlier addressed his accusers in court before the judge's decision in an extraordinary 12-minute statement, given partially while turned in his wheelchair to face the six women who had taken the stand against him, and were now sitting together in the front row of the courtroom. The women -- Annabella Sciorra, Dawn Dunning, Tarale Wulff, Lauren Young and Mann and Haley -- were flanked on either side by Vance and prosecutors Joan Illuzzi and Meghan Hast. Actress Rosie Perez, who testified for the prosecution in support of witness Annabella Sciorra, sat beside victims rights attorney Gloria Allred in the second row, whispering to Sciorra.
Surrounded by court officers and defense attorneys, Weinstein spoke directly to his accusers.
"First of all, to all the women who testified, we may have different truth, but I have a great remorse for all of you," he said "I have great remorse for all of the men and women going through this crisis right now in our country. You know, the movement started basically with me, and I think what happened, you know, I was the first example, and how there are thousands of men who are being accused and a regeneration of things that I think none of us understood. I think that -- I can't help looking at Jessica and Mimi and hope that something of our old friendship in me could emerge, but I'm sure - like me - they have lawyers who say to them be careful of what you say."
"I'm not going to say these aren't great people," he said. "I had wonderful times with these people. I'm just genuinely confused. Men are confused about this issue."
Weinstein went on to describe his relationships with his accusers as "extramarital affairs," compared the #MeToo movement to the Hollywood blacklists of suspected communists in the 1950s, and quoted multi-million and billion dollar sums that he said he helped raise for charity over the years. He talked at length about his charity work surrounding 9/11 and 2012's Hurricane Sandy.
"Ask the guy in Coney Island," Weinstein said. "Ask the guy in Far Rockaway -- when he lost his business and we were able to walk in there and save his business - ask him if he likes me. Ask the captain who was killed in action. I took his children to the Super Bowl and to the Academy Awards because somebody had to do it. I did it with Steve Tisch. There are so many examples of that."
"There's so many people, thousands of people, who would say great things about me. We are going through this crisis right now in this country," Weinstein said, referring to the #MeToo movement. "
Weinstein was "despondent and dejected" as he prepared for sentencing after being convicted earlier this month of sexually assaulting the two women, according to his spokesman Juda Engelmayer.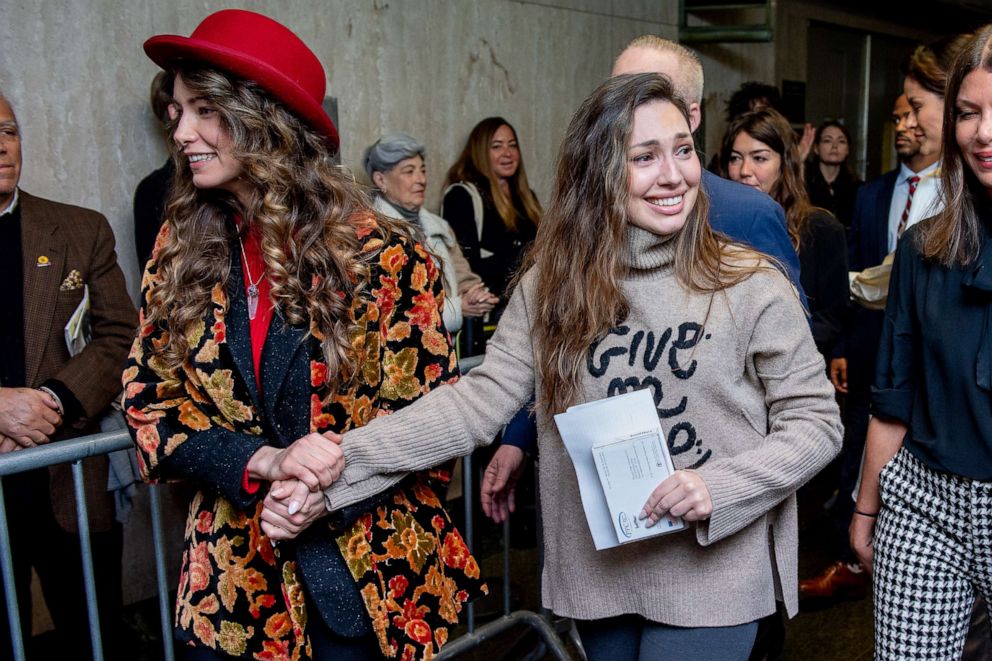 Minutes earlier, victims Mimi Haley and Jessica Mann had given impassioned victim impact statements that at times drew them to tears.
"I had no reason not to go there," Haley said of the evening she was sexually assaulted in 2006. "Harvey Weinstein wasn't a stranger. He knew people I knew. I had no reason to think that even if he made sexual advances towards me and I rejected him, that he wouldn't respect my rejection. I had no reason to believe that he would force an act of sexual violence on me. But that's exactly what he did."
"I believe that when he attacked me that evening, with physical force, with no regard for anything I said, no regard for my cries and protests, my physical resistance, my panic and fear - it scarred me deeply - mentally and emotionally - perhaps irreparably, perhaps forever."
"What he did not only stripped me off my dignity as a human being and as a woman, but crushed my confidence and faith in my professional future for a long time," Haley said. "It diminished my confidence and faith in people, and my confidence and faith in myself. I was confused, in distress and in disbelief. It was embarrassing and frankly incredibly hurtful, that this person, who I knew to some degree, but who had also for a long time known someone I loved and trusted, would do this to me."
Mann focused much of her statement on physiological effects of rape on the human body.
"This rape induced paralysis is a natural response designed to activate under situations such as sexual abuse, or rape," Mann told Judge Burke. "When the brain assess that flight or fight are not possible, sometimes after using another mechanism called freezing (the state in which those responses are put on hold to assess the situation) the immobility response is activated. Harvey at the time had every advantage over me. Given the immense physical stature of Harvey's weight, height, and ox like strength – he used that physicality to trap me and prevent me from leaving. That was a powerful assessment that flight was not possible.
"Fight was also not possible," she continued. "His strength overpowered me trying to leave."
"Rape paralysis, or immobility is very real in humans. A good visual of this is when animals 'play dead' under stress. While they remain flexible, and aware, they are trapped in a survival response until the threat is removed. In people, this response can also be accompanied with fainting or blacking out. Such as what happened to me in a separate rape committed against me by Harvey Weinstein, which you heard in my testimony, as well as Annabella's testimony. Just like our heart's without our conscious awareness, it is critical that victims, and the courts understand that the ability to fight during rape can be out of the victims control when this defense response is triggered unconsciously."
"I ask you to consider the horrors of being rendered immobile by my own biological response, while I had to endure his penis, raping me on his time, as slow as he wanted while he pleasured himself inside my body. I wish I had been able to fight him while he raped me. I could have walked away with a sense of control over my body instead of a deeper shame."
"Please understand," she implored Burke, "that to show distress, especially while still in shock, would have been dangerous. I was not about to advertise that I was a weak and wounded prey and attract more potential violence. This is a response we see in nature, and should be of no surprise that hiding weakness is something every human being on this planet exercises."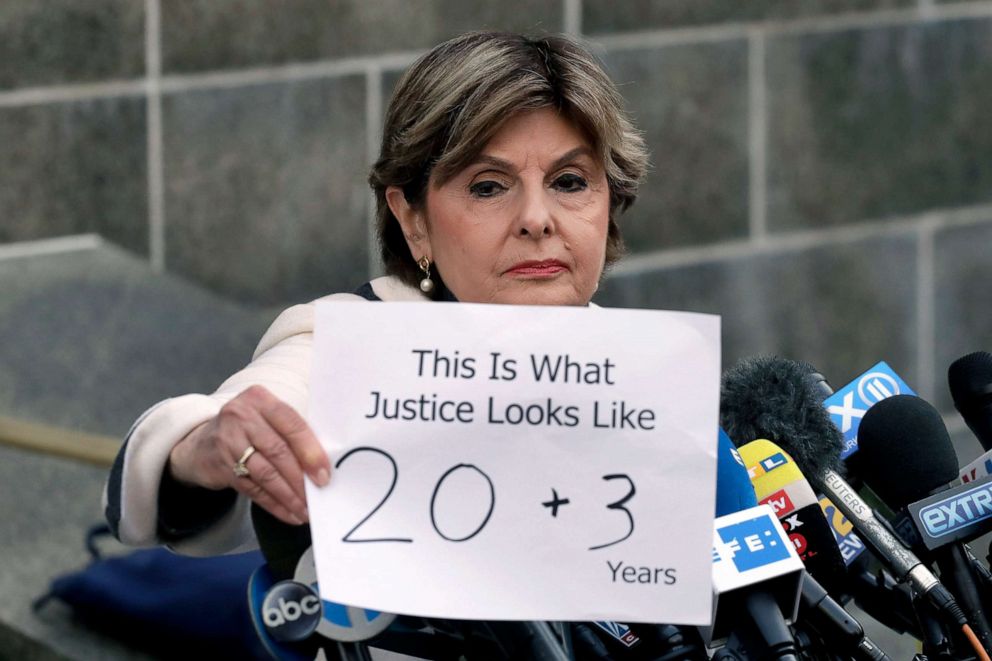 'A serious offense'
Weinstein was facing a minimum of probation and a maximum of four years in prison on the rape conviction, and between five and 25 years on the criminal sexual assault conviction.
In a sentencing recommendation letter to the judge in the case, Manhattan prosecutors detailed 36 "prior bad acts" they said justified an extended prison sentence for Weinstein.
Prosecutors did not recommend a specific sentence in the letter, but contended that it was "totally appropriate" to show through the court's sentence "that sexual assault, even if perpetrated upon an acquaintance or in a professional setting, is a serious offense worthy of a lengthy prison sentence."
Defense attorneys were seeking a minimum sentence of five years.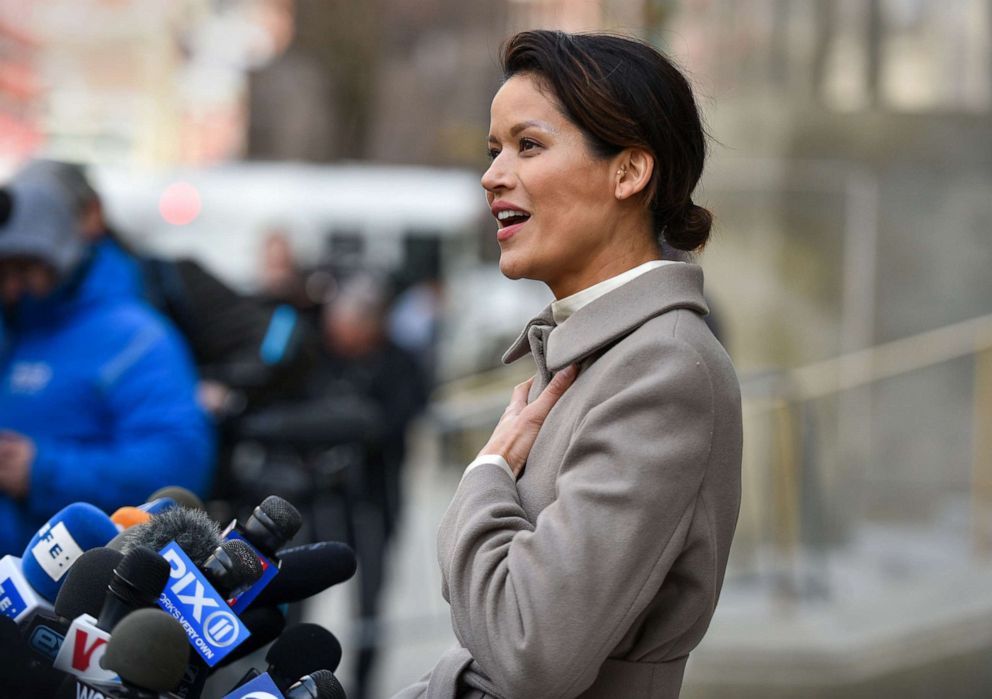 "As an individual with no criminal history having spent no time previously incarcerated, his health concerns, his age, and as famous as he is, a custodial sentence will no doubt prove much more difficult for Mr. Weinstein than most other inmates, which further counsels in favor of a sentence of five years' imprisonment," defense attorneys Damon Chernois and Donna Rotunno said in their own letter to the judge.
"With respect to deterrence, counsel will again note that Mr. Weinstein is a first-time offender."
Attorneys for Weinstein told ABC News they plan to file their appeal of his New York convictions in July, ahead of the next session of the appellate court in September.
What's next for Weinstein?
After sentencing, Weinstein will be sent to Downstate Correctional Facility in Fishkill, New York, a maximum-security prison and inmate reception center where New York City inmates get a medical evaluation before being assigned to a state prison facility, according to state corrections officials.
While state corrections officials are responsible for determining where Weinstein will serve out his sentence, those officials can take recommendations from the judge about an inmate with medical problems like Weinstein.
Three of New York state's 52 correctional facilities -- in Fishkill, Bedford Hills and Coxsackie, New York -- have residential medical units.
Weinstein is also preparing to defend himself against four felony sexual assault charges filed earlier this year by the Los Angeles District Attorney's Office. In that case, Weinstein is charged with attacking two women in separate incidents in February 2013 within a day of each other.
A spokesman for the Los Angeles District Attorney's Office said in a statement that authorities there "has begun the process of extraditing defendant Weinstein to California to face the sexual assault charges that were filed in January." No arraignment date has yet been set, according to the statement.
If you or someone you know experienced sexual assault and is seeking resources, call the National Sexual Assault Hotline at 1-800-656-HOPE (4673).