'I honestly never thought they would find him': DNA test, genetic genealogy lead to arrest in woman's 2001 killing
Benjamin Holmes is accused of killing college student Christine Franke, 25.
An Orlando, Florida, man is behind bars and accused of killing a young woman 17 years ago, after police say he was identified through genetic genealogy.
Authorities arrested Benjamin Holmes on Friday for the slaying of 25-year-old college student Christine Franke, who was killed in her Orlando apartment on Oct. 21, 2001, Orlando police said Monday.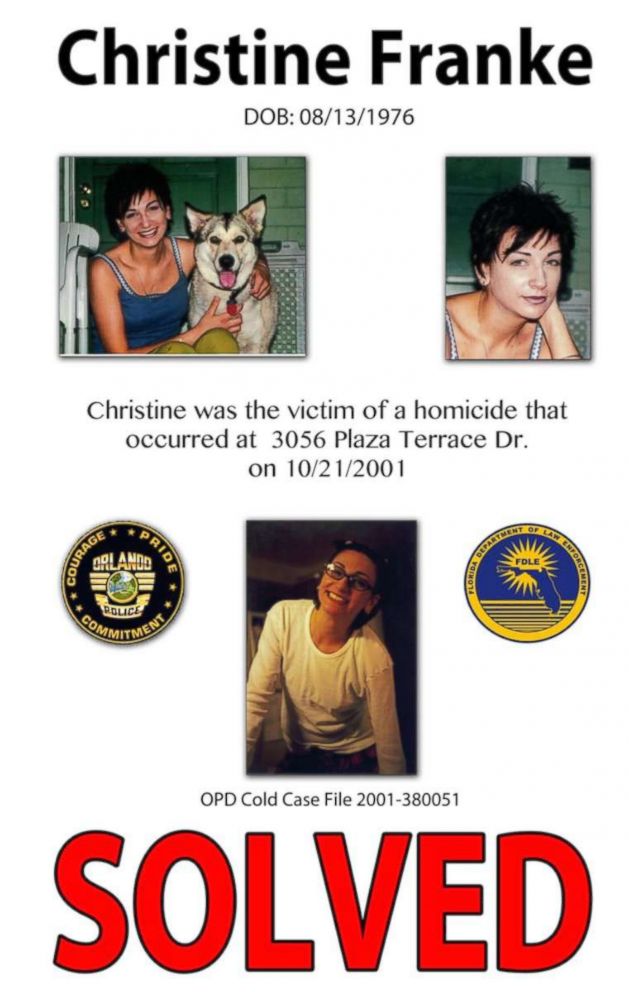 "I honestly never thought they would find him," Christine Franke's mother, Tina Franke, said at Monday's news conference in Orlando as the arrest was announced.
"This is such a happy day for us," she said, adding that she was "overwhelmingly grateful" for the investigators who "never gave up on my daughter's case."
Though DNA was left behind at the 2001 crime scene, years went by without an arrest.
A few years ago, through DNA technology, authorities were able to release a composite sketch of a possible suspect, but investigators didn't get any leads based on the image, police said.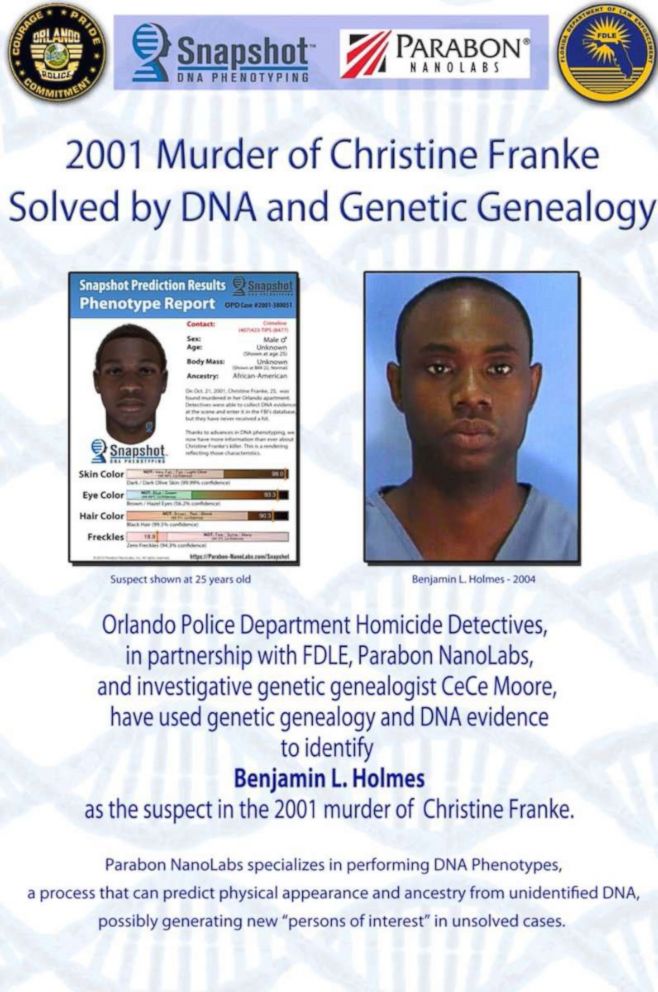 Police said the case was finally cracked this year through genetic genealogy, a technology in which an unknown killer's DNA from a crime scene can be identified through his or her family members, who voluntarily submitted their DNA to a genealogy database. This allows police to create a much larger family tree than using regular law enforcement databases like CODIS, in which an exact match is needed in most states, according to experts. In the case of Holmes, one person in his family who was interested in family history and genealogy entered into the GEDmatch database in the hopes of finding additional relatives she didn't know about, according to Orlando police.
Authorities have identified suspects in over a dozen crimes across the country this year thanks to genetic genealogy, including the April arrest of the suspected "Golden State Killer," Joseph James DeAngelo, -- a cold case that stumped California law enforcement for decades.
In the case of Christine Franke, some of Holmes' family members had submitted their own DNA to the GEDMatch database when using DNA testing websites, police said, which allows authorities to access the information. Investigators also went to several of Holmes' family members who voluntarily gave them samples, police said.
Eventually Holmes was served with search warrant for his DNA which was determined to be a match to the crime scene DNA, police said.
It appears Holmes and Christine Franke did not know each other prior to the crime, police said.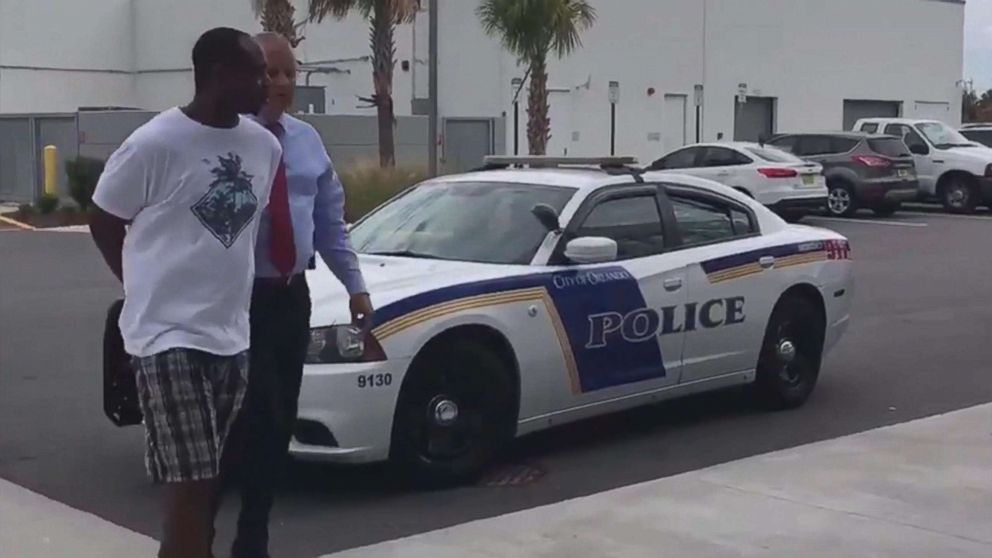 Holmes, 38, of Orlando, was taken into custody Friday, charged with first-degree murder with a firearm and robbery with a firearm, according to records.
When arrested Holmes "denied having any knowledge or being near the crime scene," according to police.
He has not yet entered a plea.
His public defender, Chelsea Simmons, declined to comment to ABC News.
Meanwhile, Christine Franke's mother told reporters Monday that she hopes genetic genealogy technology helps more families.
"It's a terrible thing, not knowing," she said.