Hundreds of homes on Hawaii's Big Island have been destroyed from lava oozing from the Kilauea volcano after an early morning explosion on Tuesday, according to officials.
About 500 homes in Kapoho Beach Lots and Vacationland were in the direct path of the lava, officials from the County of Hawaii Civil Defense told ABC News.
The United States Geological Survey tweeted an aerial photo of the affected neighborhoods, which appears to be mostly burned. Thousands of people have been evacuated from the area.
There is a possibility that some residents could have died in the disaster, officials said. Up to a dozen people decided to stay even after the area was evacuated.
The area contains a mix of vacation rental properties and year-round residences, The Associated Press reported. Lava has completely filled the nearby Kapoho Bay and inundated much of Vacationland, according to the AP.
The explosion, which took place around 4:30 a.m. local time, spewed ash nearly a mile into the air and sparked a 5.5 magnitude earthquake, according to the USGS.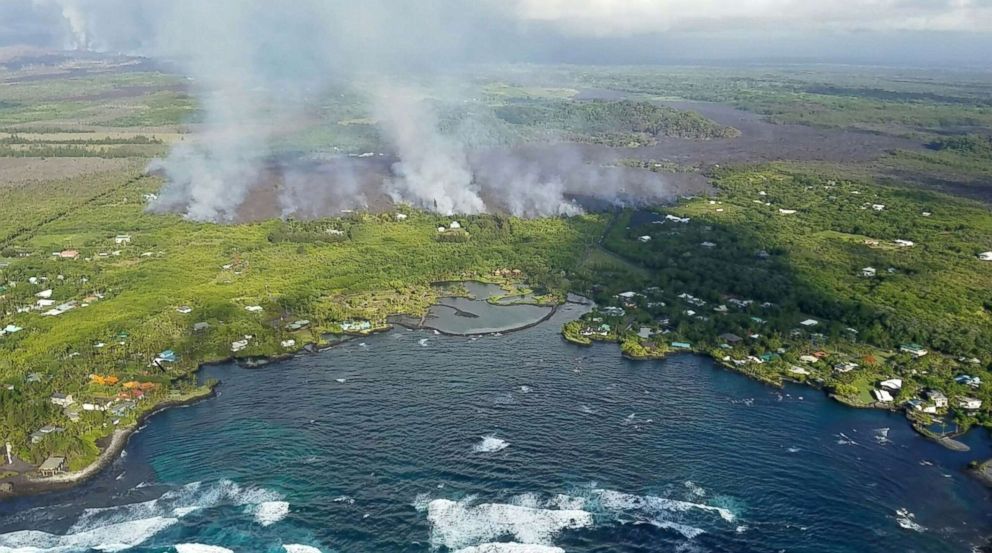 Before this morning's explosion, more than 100 structures had been destroyed since the first eruption a month ago.
The volcano's valve is open, and the volcano is going through "a cycle of deflation," Wendy Stovall of the U.S. Geological Survey told ABC News.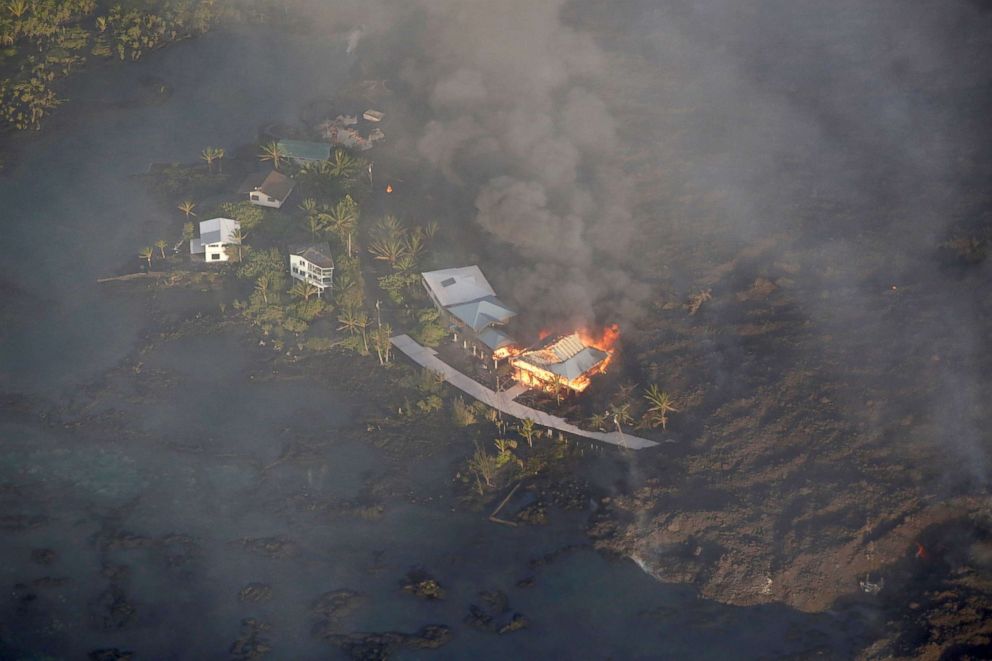 More eruptions like the one that occurred today are possible in the coming months as the deflation process continues, Cindi Preller, geologist and duty scientist at the Oahu office of the National Oceanic and Atmospheric Administration, told ABC News.
ABC News' William Carr and M.L. Nestel contributed to this report.