Idaho murders: Suspect applied for internship with local police department
Bryan Kohberger finished his first semester as a Ph.D. student in December.
The 28-year-old accused of stabbing four University of Idaho students to death was studying criminal justice at the time of the murders.
More than six weeks after the gruesome slaying shocked the college town of Moscow, Idaho, the suspect, Bryan Kohberger, was arrested in Pennsylvania's Pocono Mountains on Dec. 30.
In the early hours of Nov. 13, roommates Kaylee Goncalves, Madison Mogen and Xana Kernodle, as well as Kernodle's boyfriend, Ethan Chapin, were stabbed to death in the girls' off-campus house. Two other roommates -- who police said are not suspects -- survived, according to officials.
Kohberger, a Ph.D. graduate student at Washington State University, finished his first semester in the criminal justice program last month, the university said.
Washington State is in Pullman, Washington, located about 10 miles away from the University of Idaho.
Police said Kohberger applied for an internship with the Pullman police in the fall of 2022. In an essay he said he wanted to help "rural law enforcement agencies with how to better collect and analyze technological data in public safety operations," according to court documents.
"Kohberger also posted a Reddit survey which ... asked for participants to provide information to 'understand how emotions and psychological traits influence decision making when committing a crime,'" the affidavit said.
After Kohberger's semester at Washington State ended in December, he and his father drove cross-country together to the family's Pennsylvania home, Monroe County Chief Public Defender Jason LaBar told ABC News.
They drove the pre-planned road trip in the white Hyundai Elantra which authorities said they were looking for in connection to the murders, according to LaBar.
The father and son were pulled over twice in Indiana, once for speeding and once for tailgating, LaBar said.
Kohberger received a bachelor's degree from DeSales University in Pennsylvania in 2020 and completed graduate studies there in June 2022, according to DeSales.
Kohberger, who was arrested for four counts of first-degree murder and burglary, has been extradited from Pennsylvania to Idaho.
"Mr. Kohberger is eager to be exonerated of these charges," LaBar said.
Kohberger's family said in a statement, "We care deeply for the four families who have lost their precious children. There are no words that can adequately express the sadness we feel, and we pray each day for them. We will continue to let the legal process unfold and as a family we will love and support our son and brother. We have fully cooperated with law enforcement agencies in an attempt to seek the truth and promote his presumption of innocence rather than judge unknown facts and make erroneous assumptions."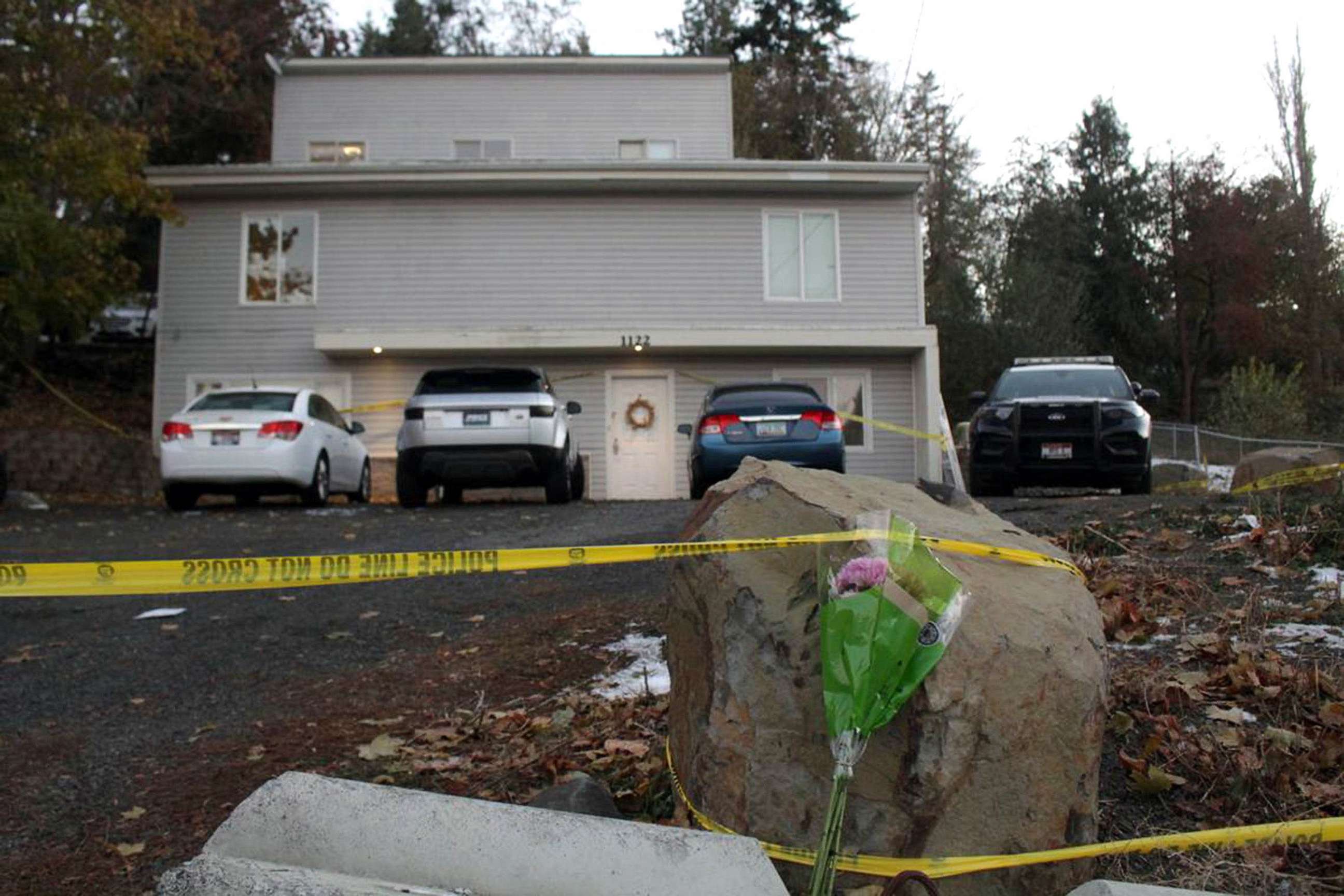 Thomas Arntz and his sister Casey Arntz were friends with Kohberger in middle school and high school, but Thomas Arntz told ABC News that Kohberger later turned into a "bully."
"He would regularly pick on me and try to put me down, and after so long, I mean, I just couldn't take it anymore," he said.
Kohberger's parents "were always very kind to me and I really liked his dad," he added. "His parents were very nice people."
Casey Arntz said Kohberger told her that he wanted to go to school for criminology. Thomas Arntz said Kohberger had mentioned that he was interested in becoming a police officer or going into the security industry. The siblings said Kohberger worked as a security officer at a school.
ABC News' Kayna Whitworth, Soorin Kim and Aaron Katersky contributed to this report.