Indiana teacher who tackled gunman in class speaks out: 'My actions ... were the only acceptable actions I could have done'
Science teacher Jason Seaman and a student were shot and injured at the school.
The injured middle school teacher who tackled a gunman in his Indiana classroom said his "actions were the only acceptable actions I could have done given the circumstances."
"I deeply care for my students and their well-being, so that's why I did what I did that day," science teacher Jason Seaman, 29, said at a news conference this morning.
The shooting at Noblesville West Middle School happened last Friday morning. A student asked to be excused from class, Noblesville police said, and allegedly returned to the classroom with two handguns and opened fire, injuring Seaman and student Ella Whistler.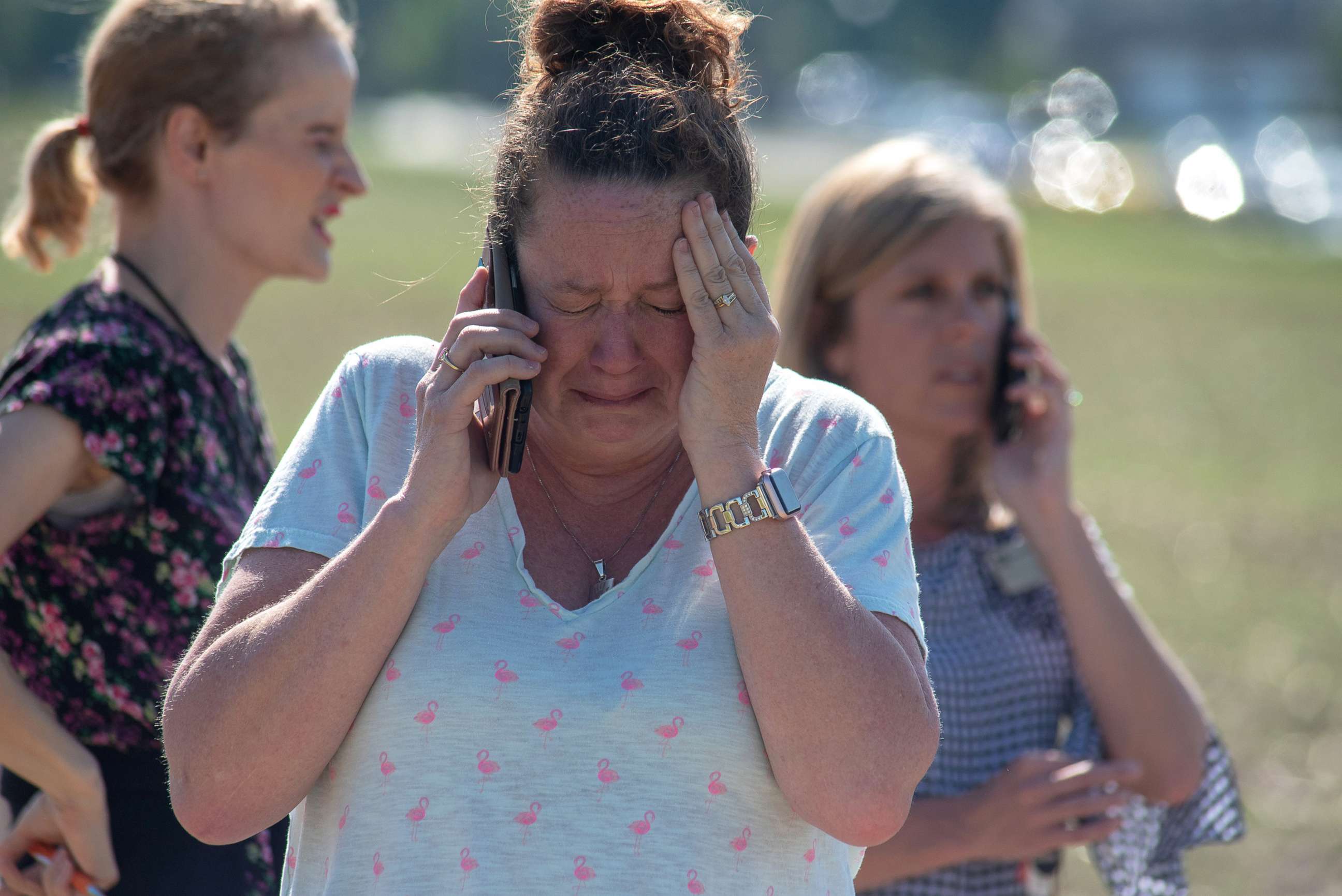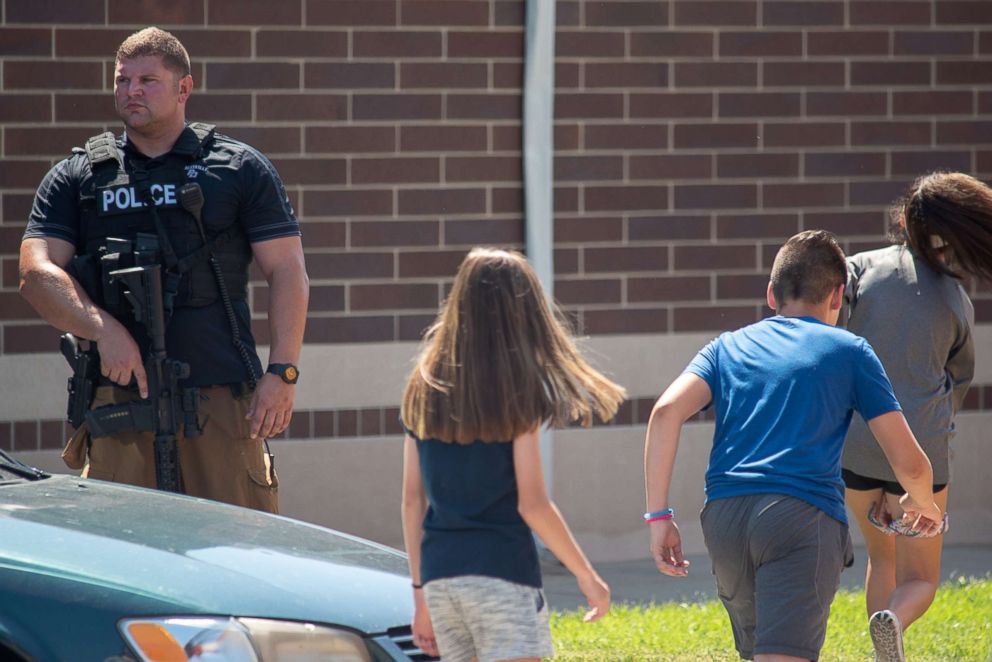 Seaman, who has been a teacher and football coach at the middle school for four years, immediately ran at the gunman and tackled him to the ground, according to seventh-grader Ethan Stonebraker, who was in the classroom at the time.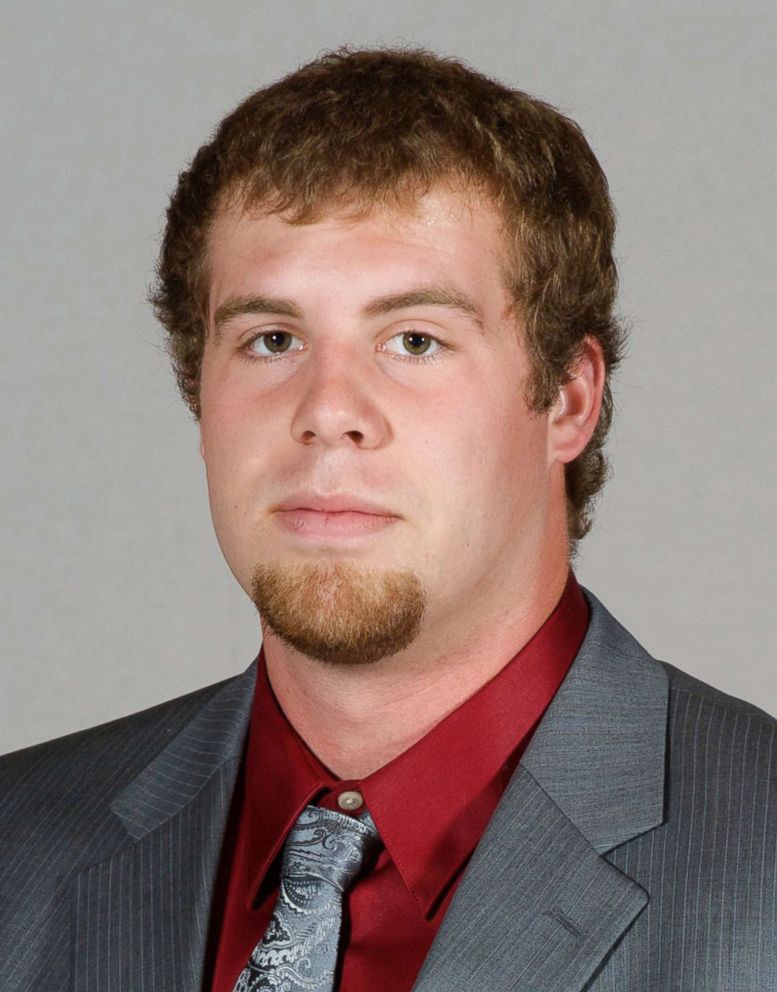 Seaman has since been released from the hospital. Ella was listed in critical condition on Friday.
"I can't say enough of how proud of Ella I am," Seaman said today. "Her courage and strength at such a young age is nothing short of remarkable."
Seaman "put his own life in danger for his students -- that alone tells you about his character and his big heart," Beth Niedermeyer, superintendent of Noblesville Schools, said at today's news conference.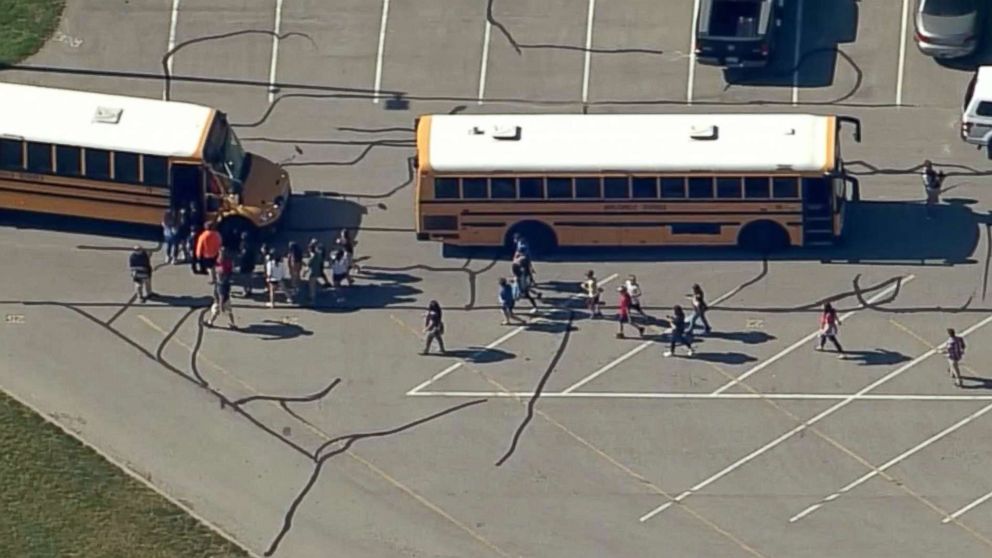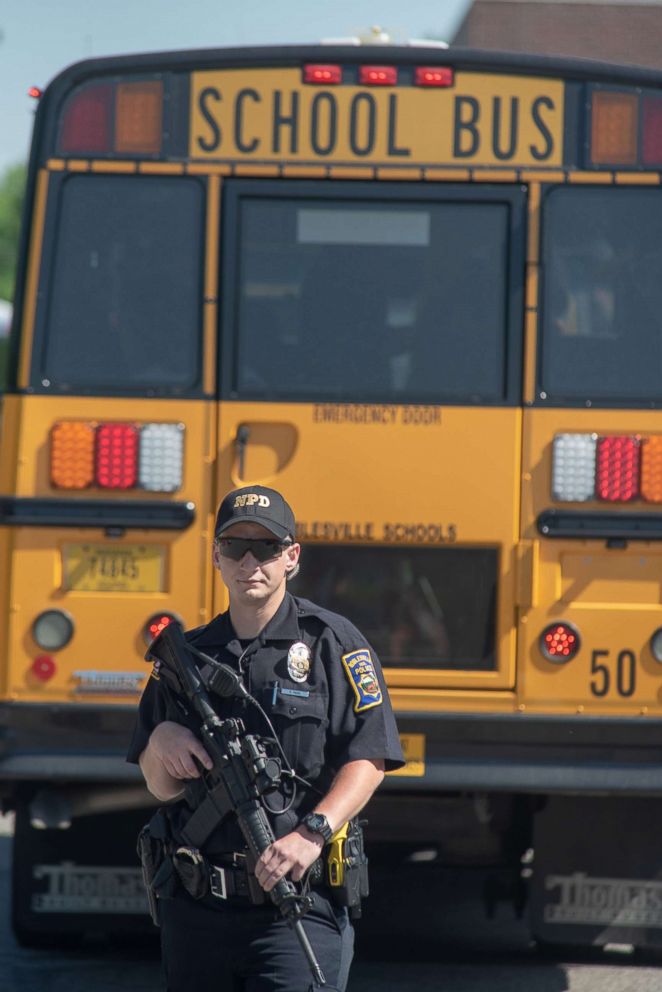 Niedermeyer added that she is "so grateful for Jason's quick and brave actions."
"He's very brave, he's a hero," Ethan, 13, told ABC News on May 25. "And he did something that most people would never dare to do.
"If it wasn't for him ... a lot of us could have been hurt," Ethan said. "He pretty much protected all of us and it's something that you couldn't ask more of."
After today's news conference, Seaman headed to the school's baseball game where he greeted students with high fives.
"I'm just happy to be here," he told the crowd of students gathered to see him.
Superintendent Niedermeyer said today that Ella is "making progress" in the wake of the "horrific and senseless tragedy."
In the wake of the shooting, Noblesville police officers will join the existing school resource officers at all schools in the district through the end of the year, the police department said today.
"It's very reasonable to be nervous about going back to school tomorrow," the police department said, adding that it hopes the presence of the officers will "offer students, teachers, parents and staff some reassurance that we are doing as much as we can to put them at ease as they finish the school year."
ABC News' Rachel Katz contributed to this report.