One man was killed and 22 people were injured when gunfire erupted early Sunday between rival neighborhood gangs at what was supposed to be a family-oriented all-night art festival in New Jersey that was created in part to stop violence in the city, officials said.
Police responding to a gunfight involving multiple suspects about 2:45 a.m. at the Art All Night event in Trenton shot and killed one of the alleged gunmen, Mercer County Prosecutor Angelo Onofri told ABC News. Another suspected gunman was in critical condition, he said.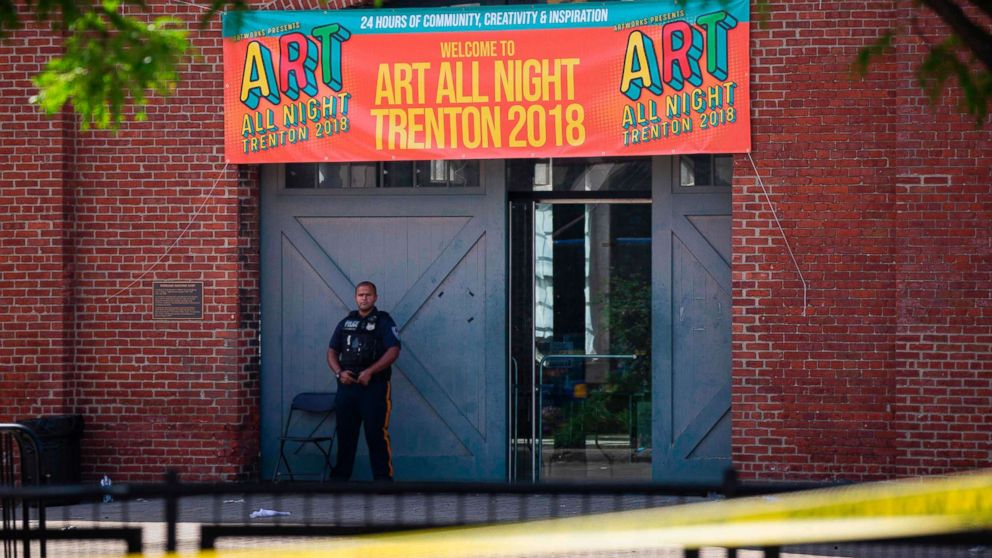 Of the 22 people injured, 17 were struck by gunfire, including a 13-year-old boy, Onofri said.
He said the gunfire erupted inside the old Roebling Wireworks building, where the art festival was being held.
"Prior to the shooting there were numerous physical altercations that took place inside and outside of the venue," Onofri said.
Due to the fighting, the Trenton Police Department had ordered organizers to shut down the event.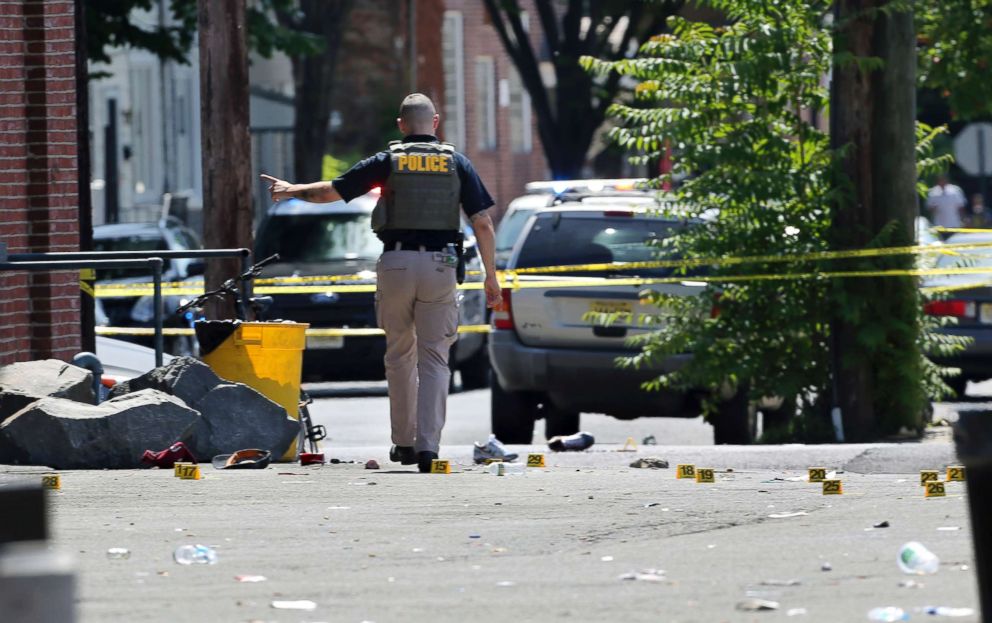 "Police began dispersing individuals. Those individuals, however, continued to loiter and additional fights broke out, and then the shooting occurred," Onofri said at a news conference Sunday afternoon that was attended by New Jersey Gov. Phil Murphy.
Onofri identified Tahij Wells, 33, as the alleged gunman who was killed by police. He said Wells had been released from prison in February after serving a sentence on homicide-related charges.
He also identified Amir Armstrong, 23, as another suspect involved in the shootout. Armstrong was wounded and in critical condition Sunday evening, Wells said.
He said police believe at least three men, possibly more, opened fire inside the venue where hundreds of people were attending the art festival. He said that when the shooting broke out, people ran in all directions seeking cover.
"We believe it was multiple suspects shooting at each other," Onofri said.
As of Sunday evening, only one suspect, Armstrong, was in custody on weapons charges in the hospital, he said.
The prosecutor said multiple weapons were recovered inside the venue, including a handgun that had an extended capacity magazine, "meaning that it contained more ammunition than is permitted under New Jersey law."
Art All Night is an annual event to "promote artistic diversity by fostering creativity, learning, and appreciation of the arts," according to the event's website. The event, held at Roebling Market in the southern part of the city, which lies just across the Delaware River from Pennsylvania, was attended by an estimated thousand or more people, authorities said.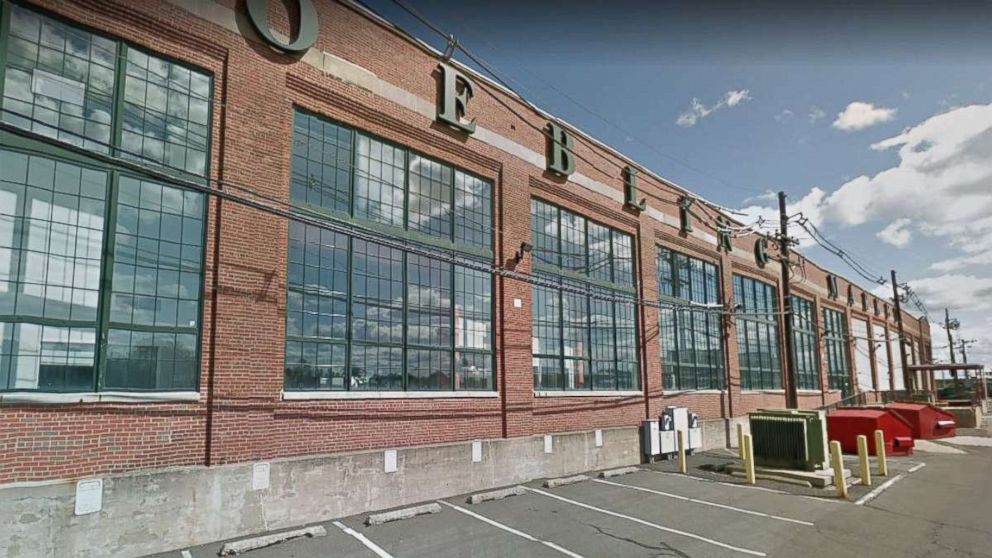 "It absolutely could have been worse given the confined space and the number of shots that appeared to have been fired," Onofri said.
Trenton Mayor Eric Jackson said event organizers had provided private security to supplement a contingent of Trenton police officers assigned to patrol the festival. He said there were no metal detectors at the doors.
Eyewitness Angelo Nicolo told ABC station WPVI-TV: "All of a sudden, my brother goes to me, 'You hear that gunfire?' I go, 'It sounds like fireworks.' He said, 'No, that's gunfire.' Next thing you know, we turn around and everybody's running down the street."
Capital Health Systems, which operates Capital Health Regional Medical Center in Trenton, said "numerous" victims were being treated.
Initially, four victims were in critical condition, including Armstrong, Onofri said. By Sunday afternoon, three of the gunshot victims, including the 13-year-old boy, had been upgraded to stable condition, he said.
The Mercer County Prosecutor's Office homicide task force is taking the lead in the investigation. The federal Bureau of Alcohol, Tobacco, Firearms and Explosives was also assisting in the investigation.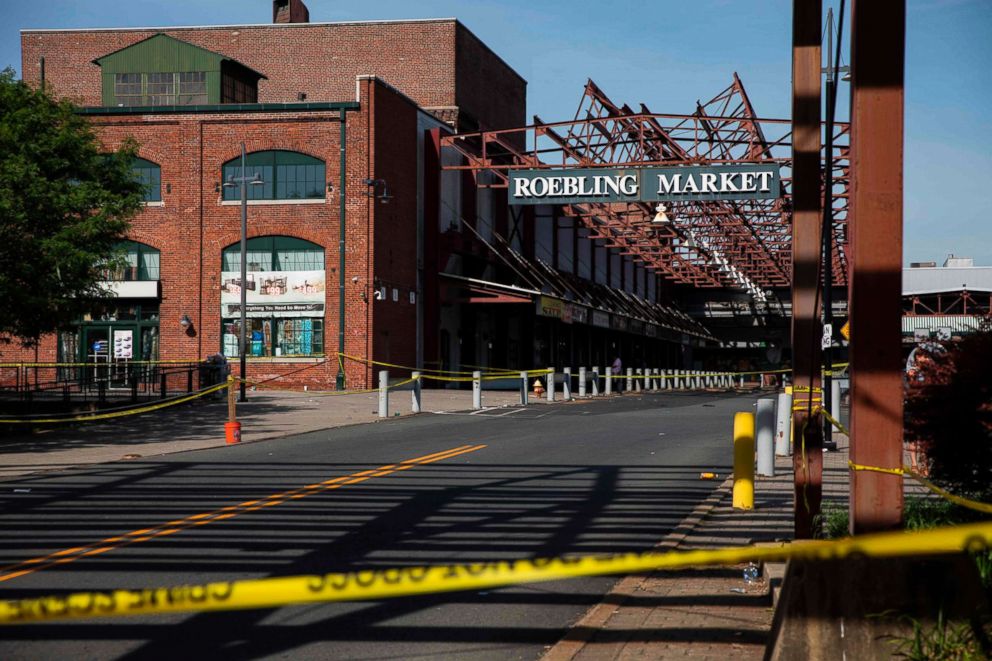 Art All Night's organizers shared on Facebook that the rest of the event was canceled due to "a tragic incident."
"It's with great regret that we announce that the remainder of Art All Night has been canceled due to a tragic incident that occurred overnight," organizers said in a statement. "We're still processing much of this and we don't have many answers at this time but please know that our staff, our volunteers, our artists and musicians all seem to be healthy and accounted for. Our sincere, heartfelt sympathies are with those who were injured."
The statement also said they were "shocked" and "deeply saddened."
"Our hearts ache and our eyes are blurry but our dedication and resolve to building a better Trenton through community, creativity and inspiration will never fade. Not tonight. Not ever," organizers added.
Onofri said there have been 24 shootings in Trenton this year involving 32 victims. He said last year there were 131 shootings incidents in Trenton involving 163 victims.
ABC News' Courtney Han, Chris Donato and Constance Johnson contributed to this report.