Jack Smith's special counsel probe cost over $5 million in opening months, says DOJ report
The DOJ has released expenditure reports for three special counsel offices.
The office of special counsel Jack Smith spent nearly $5.5 million in under five months as it investigated both Donald Trump's handling of classified documents and the effort to overturn the results of the 2020 election, according to expenditure reports disclosed Friday by the Justice Department.
The DOJ also released the most recent expenses for two other special counsels investigating other matters: Robert Hur, who is examining President Joe Biden's handling of classified documents, and John Durham, whose investigation into the origins of the Russia probe wrapped up in May.
In total, Smith's office spent $5,428,579 from the time he was appointed on November 18, 2022, through the end of March 2023, the reports said. Expenditures made since then, as Smith's work has continued, were not included in this latest report.
Smith's office has thus far returned indictments against Trump and his longtime aide, Walt Nauta, on charges related to the retention of classified documents. Both have pleaded not guilty.
The majority of Smith's expenses went toward personnel compensation and benefits, which together totaled over $2.6 million, according to the report. Another $150,000 was spent on travel, the report said, and another $456,808 was spent on rent, communications, and utilities.
Nearly $2 million was spent on contractual services, including IT services, transcripts, and "litigation/investigative support," said the report.
In addition to Smith's budget, the report said that other "DOJ components that support" his office spent another $3.8 million during the same time period, which accounts for U.S. Marshals and FBI assistance for the probe.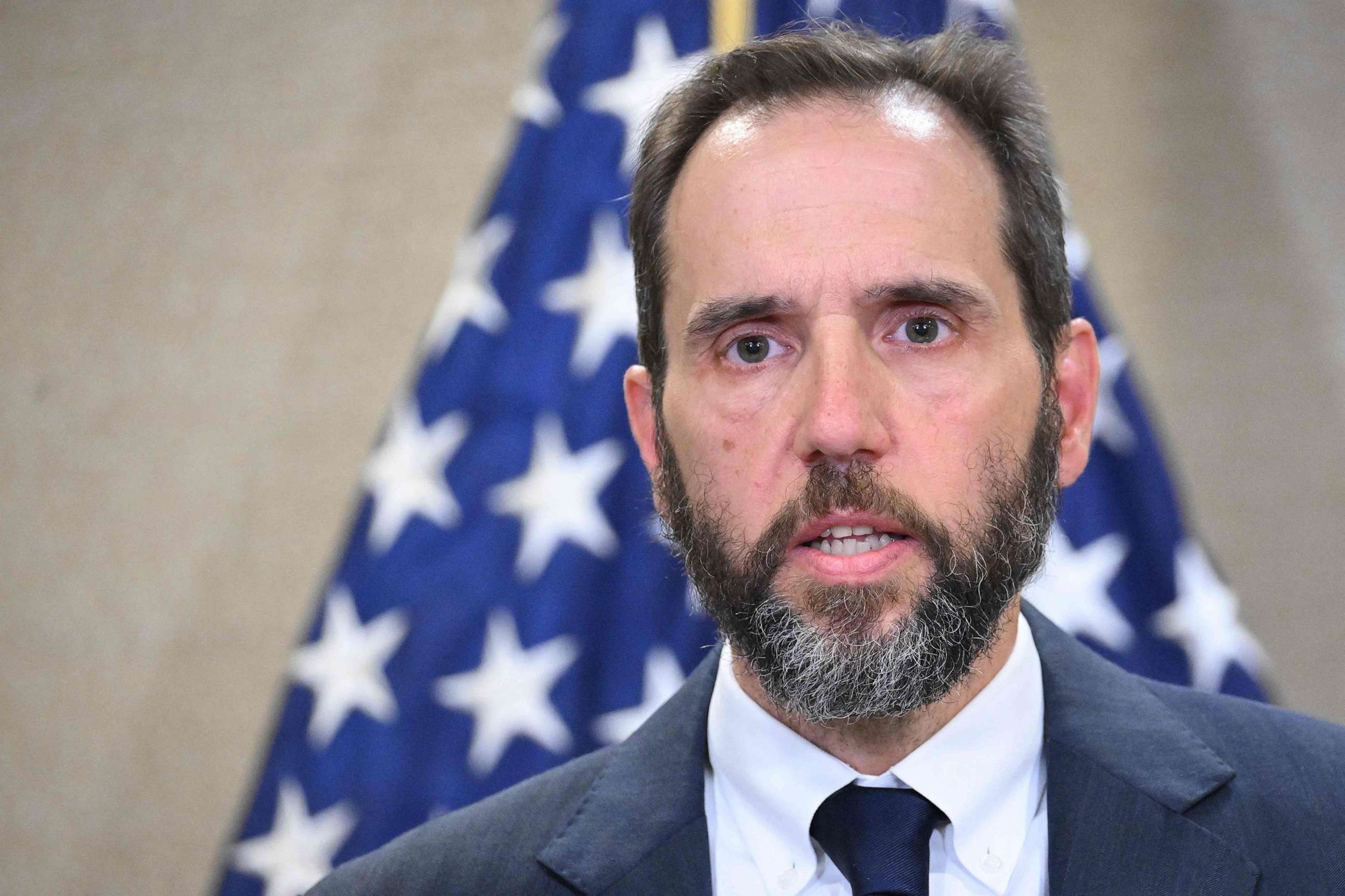 Hur, the DOJ's most recent appointment as special counsel, spent more than $600,000 in his first ten weeks investigating Biden's handling of classified documents. The bulk of Hur's expenditures, from his appointment in mid-January through March 31, went toward staff compensation and rent, communications, and utilities.
Hur has yet to file any charges.
Durham spent just under $1 million during his final six months as special counsel, raising the total sum of his three-year probe to around $7.5 million.
Durham's investigation failed to produce any major convictions. In his final report, issued in May, Durham slammed the FBI for actions agents took during the 2016 probe scrutinizing then-presidential candidate Donald Trump's 2016 campaign and its alleged ties to Russia.
By comparison, special counsel Robert Mueller spent around $32 million over the course of his two-year investigation into Russian meddling during the 2016 election, which resulted in indictments against 33 individuals and three Russian businesses. Mueller racked up nearly $7 million in expenses in his first six months on the job.
The Ken Starr probe into Whitewater -- the 1990s investigation into Bill and Hillary Clinton and their associates' real estate dealings, and which later expanded into other matters -- went on for more than six years and cost more than $70 million in expenditures, not adjusted for inflation.
Both Clintons were ultimately cleared of criminal wrongdoing and neither were charged.