Judge denies Trump's request to dismiss E. Jean Carroll's remaining defamation claim
The ruled that the former president's arguments lacked merit.
A federal judge in New York on Thursday denied former President Donald Trump's request to dismiss E. Jean Carroll's original defamation claim against him, ruling his arguments lacked merit.
Carroll, a former Elle magazine columnist, sued Trump in November 2019 over comments he made shortly after Carroll publicly accused him of raping her in a Manhattan department store dressing room in the 1990s. In those statements Trump denied the accusation, said Carroll was "not my type," and suggested she fabricated her accusation for ulterior and improper purposes, including to increase sales of her then-forthcoming book.
"Regarding the 'story' by E. Jean Carroll, claiming she once encountered me at Bergdorf Goodman 23 years ago. I've never met this person in my life. She is trying to sell a new book -- that should indicate her motivation. It should be sold in the fiction section," Trump posted on Twitter.
Trump argued the case should be dismissed because he is immune from her claim since he was president at the time.
"His theory fails for two reasons," Judge Lewis Kaplan wrote Thursday. "First, absolute presidential immunity is not the only type of absolute immunity that raises separation of powers concerns. Second, and more importantly, 'separation of powers' is not a magic phrase that automatically transforms any issue it touches into an impediment to the exercise of subject matter jurisdiction."
Kaplan also rejected Trump's claim that his denials were part of his official duties as president.
"Mr. Trump did not merely deny Ms. Carroll's accusation of sexual assault. Instead, he accused Ms. Carroll of lying about him sexually assaulting her in order to increase sales of her book, gain publicity, and/or carry out a political agenda," Kaplan wrote. "Even assuming that the president's decision publicly to deny an accusation of personal wrongdoing comes within the outer perimeter of his official duties, it does not follow that the president's own personal attacks on his or her accuser equally fall within that boundary."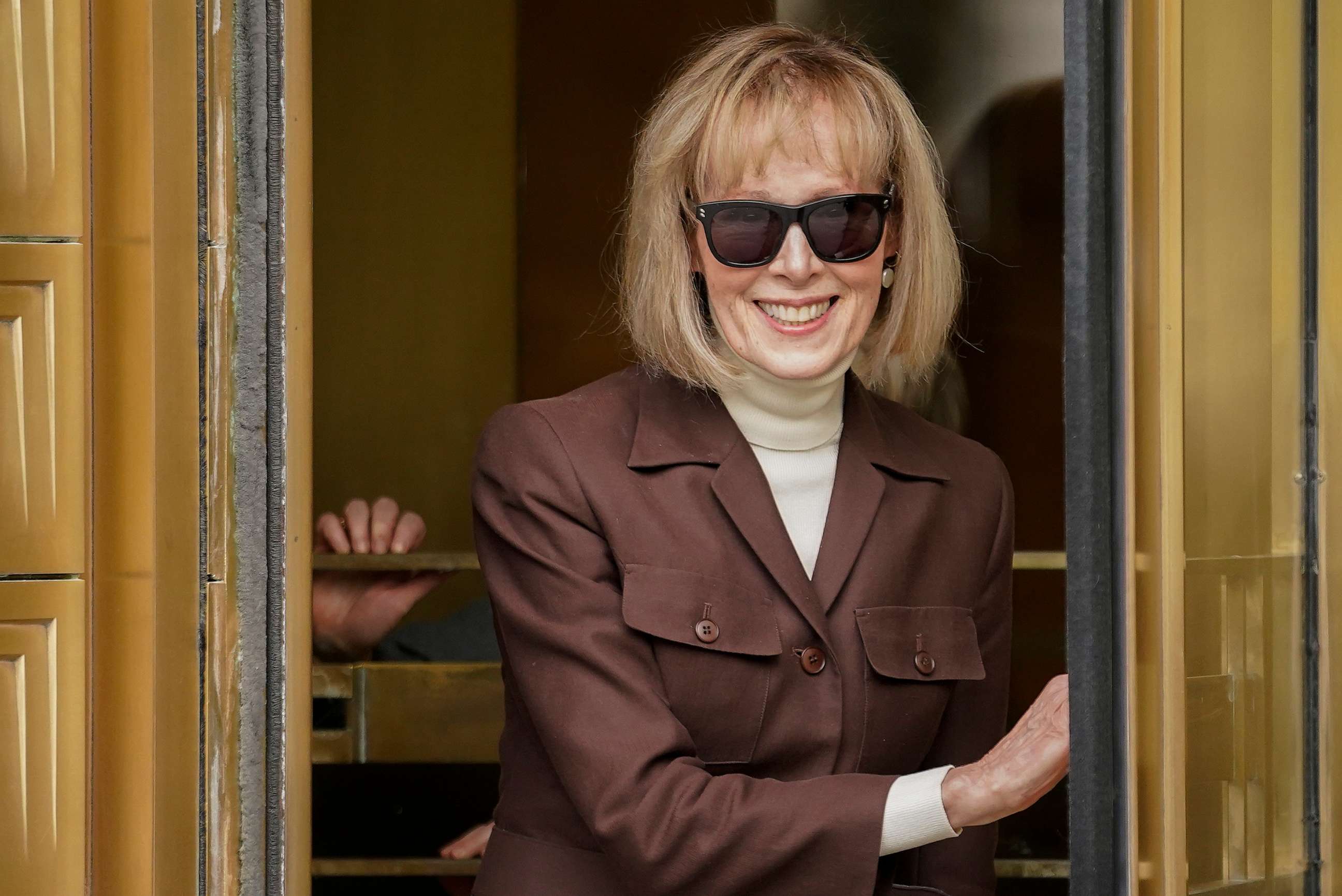 The civil trial is scheduled for January.
In May, Carroll prevailed in a second lawsuit that alleged defamation and battery. A jury found Trump liable for both and awarded Carroll $5 million in damages.
In a separate filing Thursday, Trump's attorneys argued he deserved either a new trial or a downward modification of the damage payment.
"Consequently, the Jury's $2 million award was clearly motivated by sympathy rather than by evidence of harm, and the Court should grant a new trial as to compensatory damages for the battery claim, or grant a remittitur of such award to an amount no more than $400,000," defense attorney Joe Tacopina wrote.
Trump has also filed a defamation suit against Carroll for continuing to accuse him of rape after the jury in May ruled that he was liable for sexually assaulting her but not raping her as she claimed.