— -- A Florida judge has ordered the parents of a suspected serial killer to appear in court next month to explain why they shouldn't be penalized for refusing to speak to investigators.
In a Hillsborough County courtroom this morning, Judge Margaret Taylor ordered Howell Donaldson Jr. and his wife, Rosita Donaldson, to return to court next month to show cause for why they should not be held in civil contempt of court.
Their 24-year-old son, Howell Donaldson III, is charged with four counts of first-degree murder in connection to the recent slayings that terrorized Tampa's Seminole Heights neighborhood.
State prosecutors say the Donaldsons have willfully refused to provide testimony and answer questions about their son, despite a subpoena that ordered them to do so. Florida state law does not allow for parent-child privilege.
"We are seeking to conduct a thorough investigation of the matters involving the violent loss of four lives. And as our statutory obligation, our ethical obligation dictates us to exhaust every lawful investigative avenue," assistant state attorney Jay Pruner told the judge this morning. "We are seeking testimony that would only be within Mr. and Mrs. Donaldson's access of knowledge. That's the purpose of this motion ultimately; that's our intent and our hope they would comply and answer our questions."
Howell Donaldson Jr. and Rosita Donaldson were subpoenaed to speak with investigators Monday. The couple appeared at the state attorney's office Tuesday but refused to answer any questions related to the investigation of their son's alleged involvement in the killings, according to court documents.
Defense attorney Ralph Fernandez told the judge the Donaldsons are "devastated" and have received death threats since their son's arrest last week.
"Admittedly, they knew when they went they were not going to answer questions that would lead to the execution of their son," Fernandez told the judge this morning. "That's why this is a difficult cause because of the fact that from the inception that's why the Donaldson's have been devastated. Not only the personal tragedy, but they have extended their condolences repeatedly to the victims that suffered greatly."
Prior to today's hearing, Fernandez told ABC News that the Donaldsons were "fully advised" on their actions and are "ready to take the consequence." He described their situation as "tough" and "complex."
"I think it shocks the conscience of Americans to be part of a system of justice that is identical on this issue as North Korea, Cuba, Syria and Iran, where parents are compelled to testify against their children and children against their parents," Fernandez told ABC News Wednesday.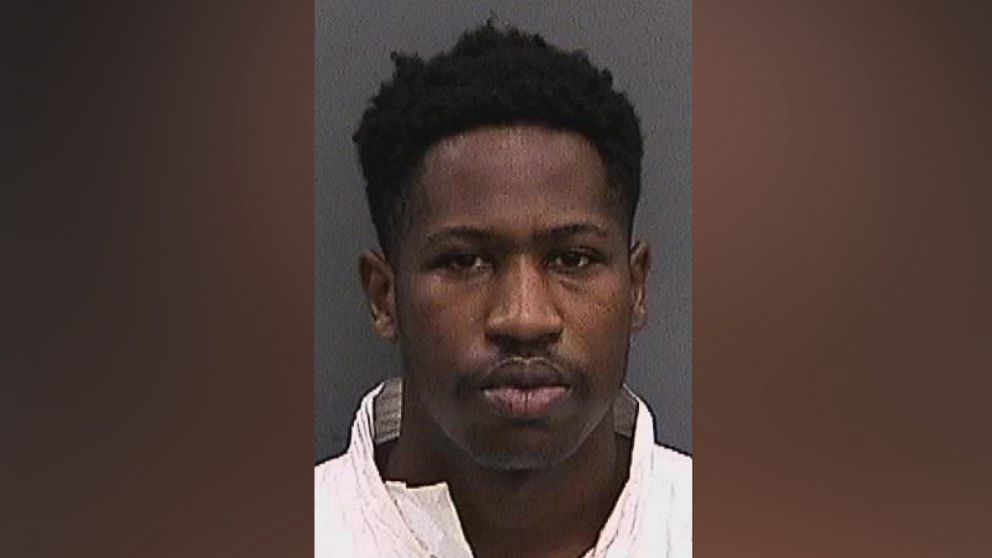 Howell Donaldson III was arrested Nov. 28 after his manager at a McDonald's restaurant in Tampa's Ybor City neighborhood alerted police to a McDonald's food bag containing a handgun. Investigators later matched the firearm to the same weapon used in a string of fatal shootings in the Seminole Heights neighborhood between Oct. 9 and Nov. 14.
The first three victims were killed within 11 days in October. Benjamin Mitchell, 22, was killed Oct. 9, and the body of 32-year-old Monica Hoffa was found Oct. 13, half a mile from where Mitchell was killed. Anthony Naiboa, a 20-year-old man authorities described as having mild autism, was killed Oct. 19 after taking the wrong bus home from work, according to police.
The fourth victim, 60-year-old Robert Felton, was fatally shot from behind in the early hours of Nov. 14.
Howell Donaldson III, a Tampa native and graduate of St. John's University in New York City, is being held in a Hillsborough County jail without bond. A pretrial detention hearing scheduled for Tuesday was canceled because the case has not yet been assigned to a division. He has not yet entered a plea.
Investigators are still unsure of a motive behind the four killings and do not yet know of a connection between Howell Donaldson III and the neighborhood where the killings took place. Police do not believe there are any other suspects in the case.
The Donaldsons held a news conference last Friday, stating their "devastation" at the news of their son's arrest and how they prayed for the families of the victims.
"I prayed for those families when it first started," Rosita Donaldson said, holding back tears. "And then when they arrested my son, devastation, because I love my son and it was disbelief that this was happening to our family. And we question why."
ABC News' Julia Jacobo contributed to this report.