Following judge's order, DOJ releases slightly less-redacted version of affidavit for Mar-a-Lago raid
A redacted version of the affidavit was released last August after the raid.
The Justice Department on Wednesday released a slightly less-redacted version of the affidavit used to justify last summer's search of former President Donald Trump's Mar-a-Lago estate, hours after a federal judge ordered the department to do so.
The new version included no meaningful revelations about the DOJ's probe, but demonstrated the breadth of evidence investigators had already accumulated prior to the raid.
FBI agents raided the Florida property last August in search of classified documents that authorities say Trump refused to return after leaving the White House. Last month the former president pleaded not guilty to a 37-count indictment that included 31 counts of willful retention of national defense information.
The 32-page affidavit, signed by U.S. Magistrate Judge Bruce Reinhardt prior to the raid in early August of 2022, includes details that ultimately wound up in the charging documents for Trump and his aide, Walt Nauta.
Among the newly released material is a photograph of at least 40 boxes in a room at Mar-a-Lago, the purpose of which, investigators wrote, "was to show FPOTUS the volume of boxes that remained in the STORAGE ROOM."
Investigators also referenced security camera videos obtained as part of an earlier subpoena, one of which showed Nauta moving boxes in and out of a storage area "approximately three and a half hours" before escorting a member of Trump's legal team through the area.
In the document, investigators wrote that they believed several areas of the estate potentially contained classified documents.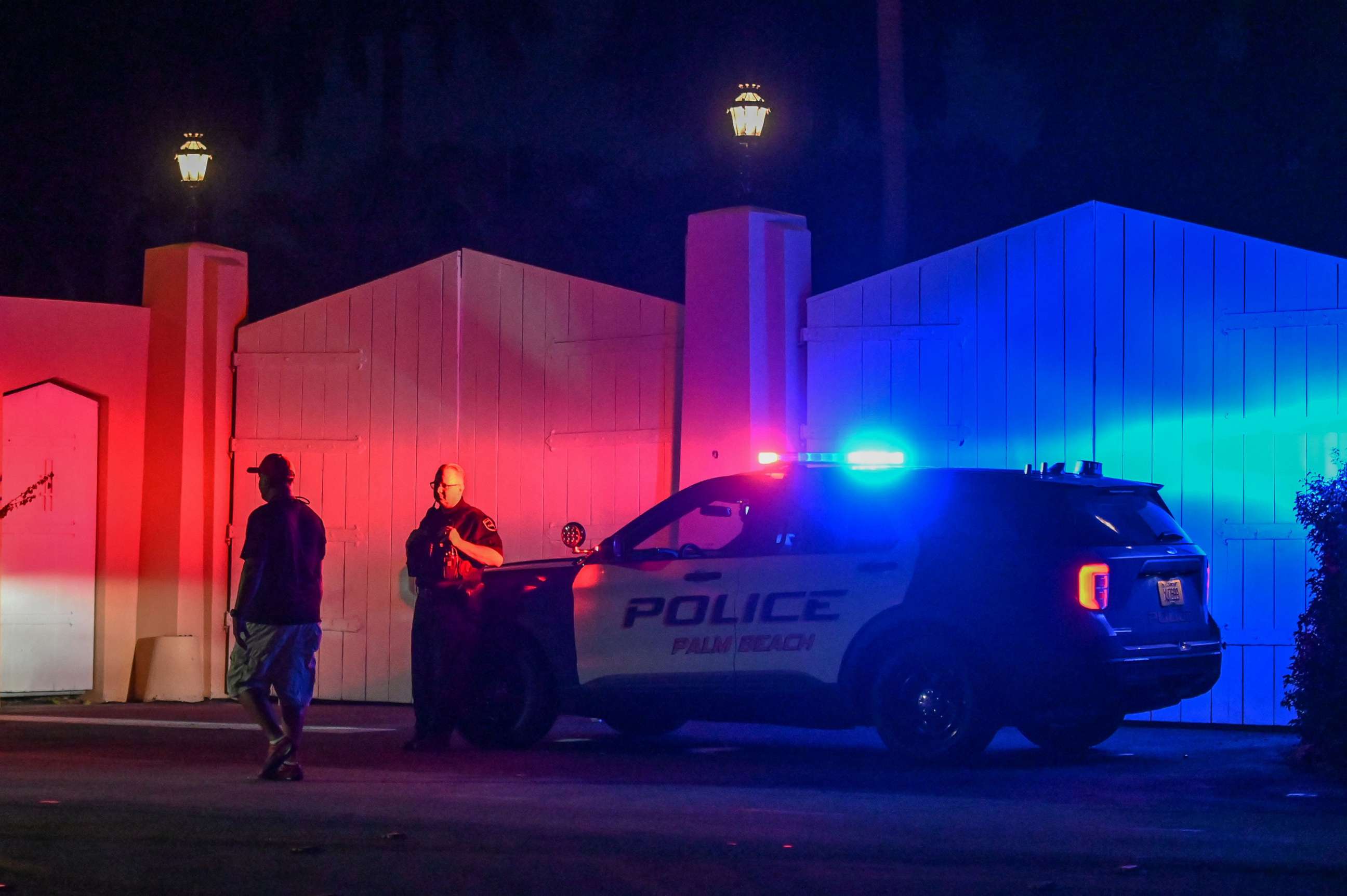 Accordingly, they wrote, "Based on the foregoing facts and circumstances, I submit that probable cause exists to believe that evidence, contraband, fruits of crime, or other items illegally possessed in violation 18 U.S.C. §§ 793(e), 2071, or 1519 will be found at the PREMISES."
"Further, I submit that this affidavit supports probable cause for a warrant to search the PREMISES," investigators wrote.
The document was released after Reinhart ruled on Wednesday against the full affidavit being unsealed, but ordered that "additional portions of the search warrant application should be unsealed," according to the court filing.
The DOJ last August released a redacted version of the affidavit after a coalition of news organizations, including ABC News, had argued that the release was in the public interest.
DOJ officials had opposed the unsealing, saying in court filings that "There remain compelling reasons, including to protect the integrity of an ongoing law enforcement investigation that implicates national security, that support keeping the affidavit sealed."
Trump has denied all wrongdoing in the case and has called the probe a political witch hunt.