— -- Five people died after a twin-engine plane trying to take off in heavy fog crashed at the end of a runway at an airport in Central Florida, causing a "huge fire," authorities said.
Polk County Sheriff Grady Judd said there were "no survivors" of the crash at Bartow Municipal Airport in Bartow, Florida.
"I have reviewed some footage, and clearly no one should have tried to a takeoff from this airport at 7:15 this morning," Judd said during a press conference this morning. "The airport was totally socked in with fog."
In a statement, officials tentatively identified the five killed as: John Shannon, 70, the plane's pilot; Shannon's daugters, Olivia Shannon, 24, and Victoria Shannon Worthington, 26; Worthington's husband, Peter Worthington Jr., 27; and family friend Krista Clayton, 32.
Autopsies will be conducted later this week to determine the official causes of death.
Judd called the crash "a horrific tragedy" in a statement Sunday afternoon.
"Our thoughts and prayers are with the Shannon, Worthington, and Clayton families. This is a tragedy any time, but it is so much worse because it happened on Christmas Eve. We are providing all of our resources to assist them with anything they need to help them get through this horrific tragedy," the statement reads.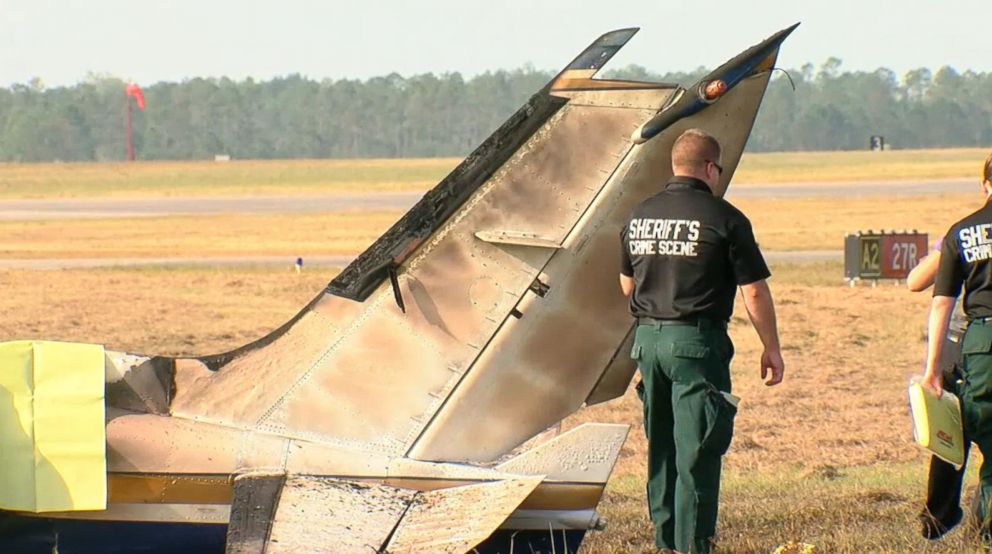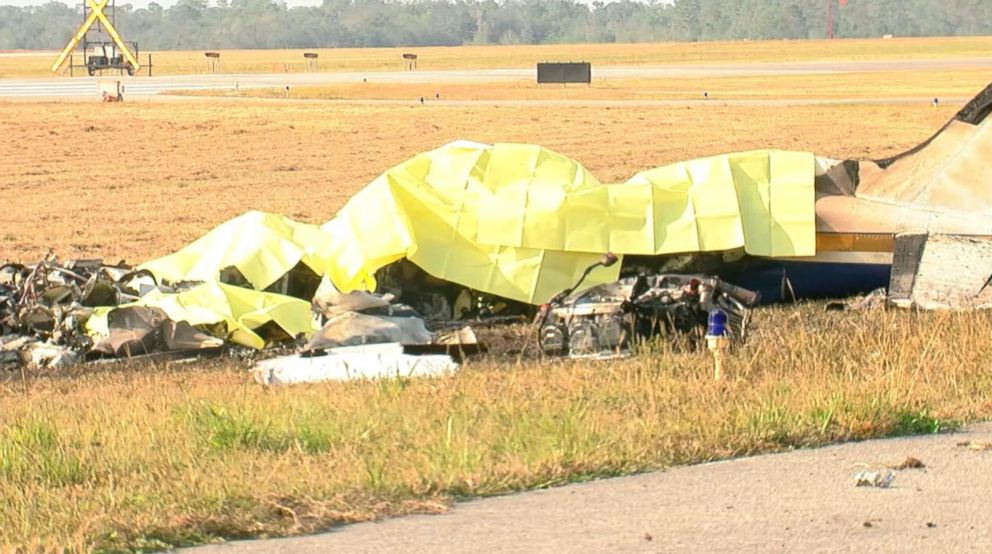 Judd said earlier that he personally knew at least one person on the plane.
"I have known him for years and years and years," he said.
The NTSB and the FAA are investigating the crash.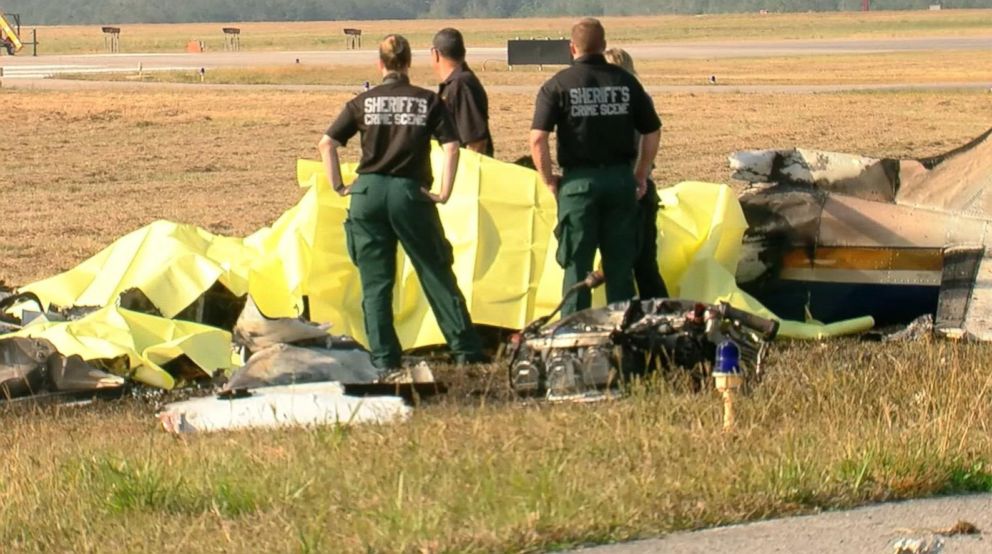 As Polk County Fire and Rescue personnel headed to the crash site they had trouble spotting the wreckage, according to radio transcriptions reviewed by ABC News.
In one dispatch, a firefighter described the limited visibility.
"Engine 461, Battalion 4, we're on scene now at the air base ... it's really foggy. We're unable to see it from our location, I'm going to try to make it out onto the airfield," the first responder radioed.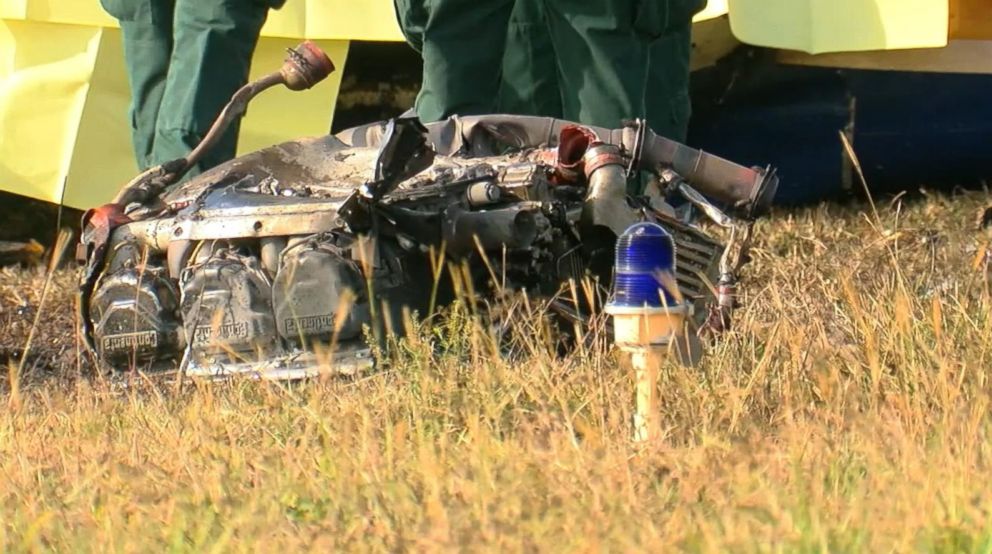 Once Polk County Fire and Rescue members found the plane wreckage, they reported the plane was "fully engulfed" in flames.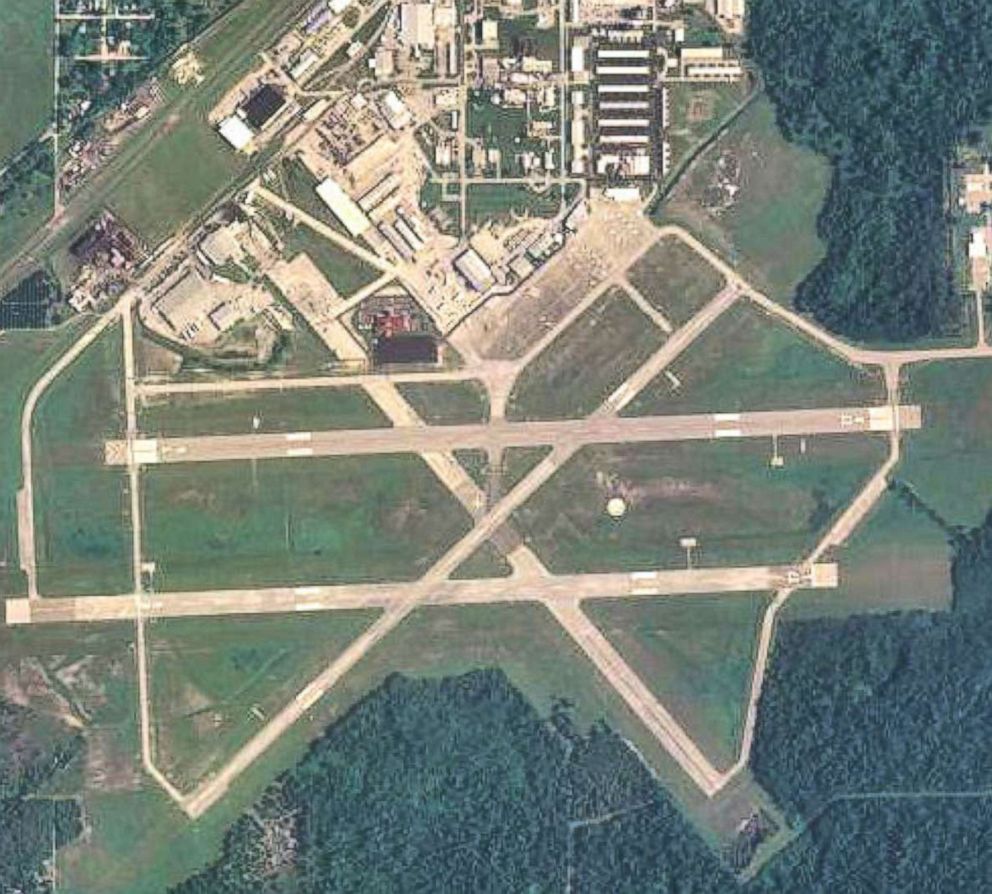 The airport once served as the Bartow Army Air Field during World War II, according to its museum's website.
After the war, the complex functioned as a "flight school training cadets for military service" before it was turned over to the city of Bartow, the website says.
ABC News' Brendan Rand contributed to this report.