Bryan Weikel, 27, and Ashley Weikel, 26, from Colorado Springs, Colorado, were celebrating their first wedding anniversary with a skydiving trip when they were killed in a plane crash on Oahu's North Shore Friday evening. The Weikels are among the eleven people who died in what is considered to be the deadliest civilian plane accident in the U.S. since 2011.
In addition to the Weikels, the Honolulu Medical Examiner's Office released the identity of five more victims on Monday evening: Joshua Drablos, 27, Nikolas Glebov, 28, Daniel Herndon, 35, Michael Martin, 32, and Jordan Tehero, 23.
ABC News identified the pilot as Jerome Renck, 42, a French citizen who would have celebrated his 43rd birthday two days after the crash.
"He loved Hawaii and had made great human connections there," Jerome Renck's brother, Quentin Renck said. "He was a loving father to his 13-year-old daughter. He will be sorely missed by anyone who's ever met him."
The skydiving company, Oahu Parachute Center, owned the twin-engine King Air plane that crashed around 6:30 p.m. local time Friday. According to their website, the company previously had only 12 employees. At least six employees from the company were killed in the crash. Among them was 29-year-old Casey Williamson from Yukon, Oklahoma.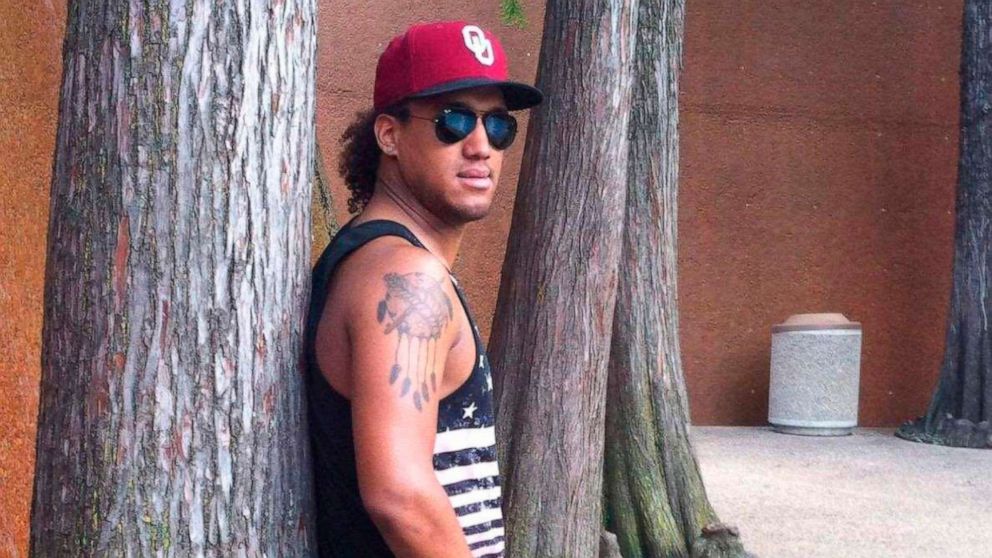 "Casey Williamson was one of a kind who lived life to the fullest. He was a free spirited lover of life and people," his family said in a statement. "He was a friend to all he met. His smile and love for life was contagious. Our family will not be the same without our sweet Casey."
The identities of the remaining two victims will be released once they are confirmed by the medical examiner.
Some of the victims' family members were watching from the ground in horror at Dillingham Airfield Friday, according to Honolulu Fire Chief Manuel P. Neves. Dillingham Airfield is located on the northwest coast of Oahu, the opposite side from the state's capital of Honolulu. The airfield is used for both military and civilian aircraft.
"It is very difficult," Neeves said. "In my 40 years as a firefighter here in Hawaii this is the most tragic aircraft incident that we've had. We've had some helicopters with the military, but this is a civilian plane that went down with that many people on board."
Witnesses in the area saw the plane flip sideways and nose dive into the ground.
"We saw a big explosion and then covered in black smoke at that point," witness Steve Tickemyer told ABC's Will Carr.
One man who was hiking in the area of the airfield said he saw fire trucks, police and helicopters rush to the scene. When he got closer to the scene he spoke to a couple who saw the plane take off.
"I talked to a couple on my way from the other side [of the airport]; they said they saw the plane, it looks like it was taking off and it looked a little wobbly and that's the last they could see of it," eyewitness Jonathan Keating said.
The same plane was involved in a near-accident in July 2016, according to a National Transportation Safety Board (NTSB) report. The pilot lost control of the plane after taking off from an airport in Byron, California, creating a stall followed by several spins.The Beech 65-A90 sustained "substantial damage" but the 14 sky divers and pilot were not injured.
Achal Asawa, 29, was on the aircraft during the near-accident in 2016 and published video of the incident to his Youtube page.
"It was very scary," Asawa said. "It's traumatizing to think and internalize that your life is about to end. Everyone who was in the plane then was traumatized for months."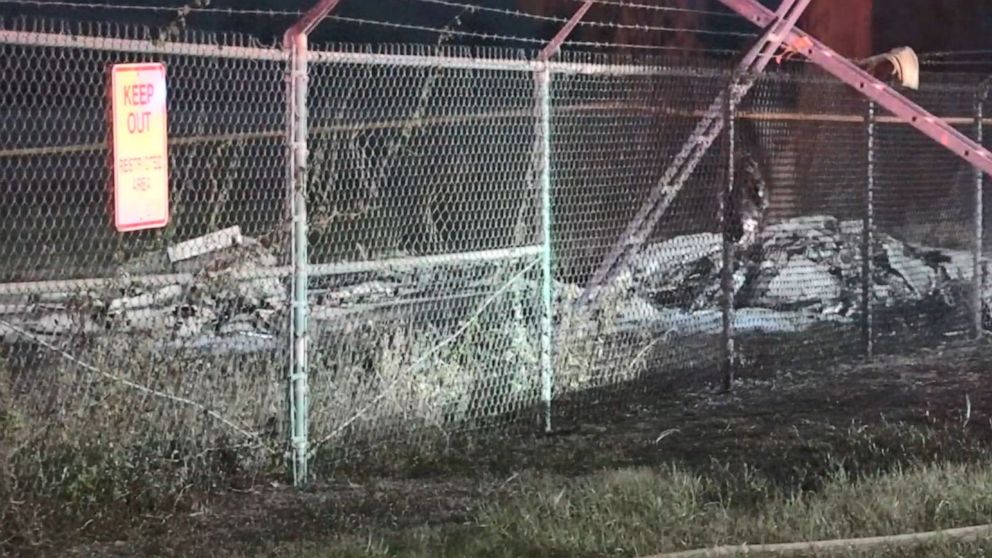 In 2008, the NTSB released a report on recurring issues with skydiving incidents, recommending the FAA to improve its rules on pilot training and aircraft maintenance.
These recommendations "have not been acted on by the FAA," NTSB Board Member Jennifer Homendy said Monday at a news conference in Honolulu.
In a response to Homendy's statement, the FAA told ABC News "The FAA takes NTSB recommendations very seriously, and implemented a number of changes to address recommendations the NTSB made about parachuting operations."
The NTSB's investigative staff is conducting interviews with employees, independent contractors, and witnesses and are asking for the public's help in providing video and photo documentation of the specific aircraft's front and rear views.
"Our goal at the NTSB is 0 accidents, 0 deaths, and 0 injuries," Homendy told reporters. "There is an inherent risk to parachuting and there are measures that you take to mitigate that risk. But paying passengers should be able to count on an airworthy plane, an adequately trained pilot, a safe operator and adequate federal oversight of those operations."
There was a more recent military plane crash with more casualties: a C-130 crash in Mississippi in July 2017 that killed 16.
Sixteen people were also killed in a hot air balloon accident in Texas in July 2016.
ABC News' Ahmad Hemingway, Amanda Maile, Matt Stone, Alex Faul, Matt Foster, Christine Theodorou, and Lataya Rothmiller contributed to this report.