Lawyer for Idaho college killings suspect Bryan Kohberger says he was driving alone night of murders
"Often he would go for drives at night" and did so that night, his lawyer said.
Bryan Kohberger, the doctoral candidate accused of killing four Idaho college students last fall, says he wasn't in the home where the homicides occurred and was driving around alone that night, according to a new court filing.
Kohberger's lawyer said the defense "cannot be more specific" about what witnesses would say to back up that claim "at this time," but that would emerge amid examination of discovery materials, as well as what witnesses will say during the upcoming trial.
Attorneys for Kohberger explained in the new court document submitted Wednesday and released Thursday that the man charged in the quadruple killing that has made headlines for months would often drive around solo.
"Mr. Kohberger has long had a habit of going for drives alone. Often he would go for drives at night. He did so late on November 12 and into November 13, 2022," Kohberger attorney Anne Taylor wrote. "Mr. Kohberger is not claiming to be at a specific location at a specific time; at this time there is not a specific witness to say precisely where Mr. Kohberger was at each moment of the hours between late night November 12, 2022, and early morning November 13, 2022. He was out, driving during the late night and early morning hours of November 12-13, 2022."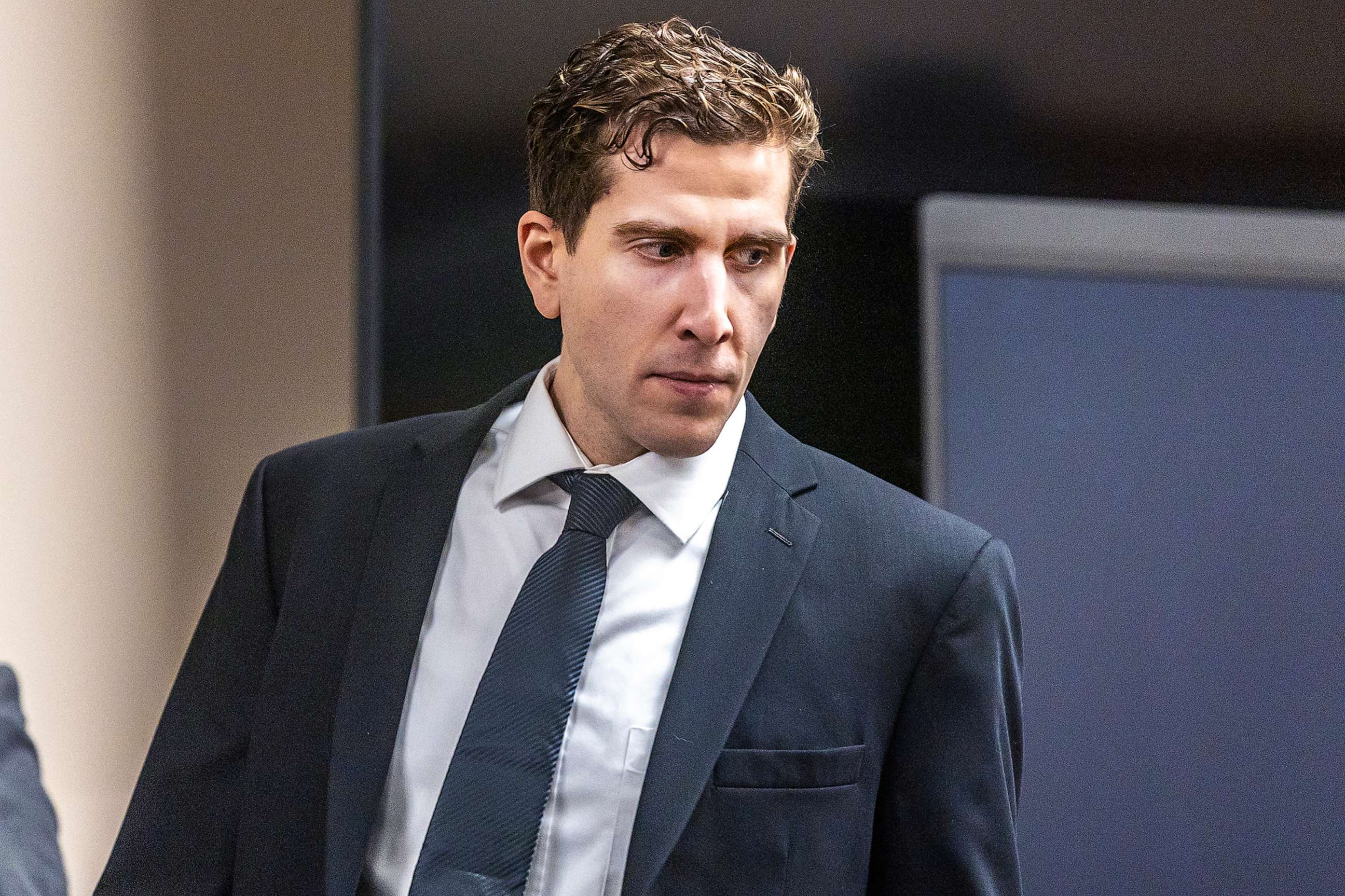 Information about Kohberger's driving habit comes in response to prosecution requests to explain whether his lawyers would claim at trial that their client had an alibi for where he was on the night of the murders, and the specific location where he claims to have been instead.
"Idaho, interestingly, is one of the few states which require the defense to present the prosecution with notice of an intent to run an alibi defense. It appears the defense is doing their best to satisfy this legal requirement," said ABC News legal contributor Matt Murphy, a former prosecutor in Orange County, Calif. "In a death penalty case, the court will certainly give them wide latitude in exploring and developing any defense their investigation indicates may be exculpatory. ... In the world of alibi defenses, however, the 'I was out driving alone, but nobody saw me' defense is going to be a very tough sell to a death qualified jury given these facts."
In court documents made public Thursday objecting to the prosecution's request, Kohberger's attorney said he "has complied to the extent possible at this time."
Taylor said the prosecution's motion to compel an alibi "is an attempt to force the defense to open its work product files and let the state peek inside," according to the court filing. "The defense has stated all that can firmly be stated at this time. This is not trial by ambush from the defense," the defense's new filing reads.
Kohberger's lawyer wrote she anticipates "corroborating witnesses" would back up his explanation, adding "corroboration" of "Kohberger NOT being at 1122 King may be brought out through cross-examination of the state's witnesses" and through "expert witness presentation. That analysis is underway."
ABC News has reached out to the Latah County Prosecutor leading the case against Kohberger for comment.
Kohberger is charged with the murders of four University of Idaho students: Ethan Chapin, 20; Madison Mogen, 21; Xana Kernodle, 20, and Kaylee Goncalves, 21. He could face the death penalty if convicted. A trial is scheduled to start in October, though it is likely to be delayed.
Prosecutors allege that in the early morning hours of Nov. 13, 2022, Kohberger, a criminology Ph.D. student at nearby Washington State University, broke into an off-campus home and stabbed the four students to death.
After a six-week hunt, police zeroed in on Kohberger as the suspect, arresting him on Dec. 30, 2022, at his family's home in Pennsylvania. He was indicted in May and charged with four counts of first-degree murder and one count of burglary. At his arraignment, he declined to offer a plea, so the judge entered a not-guilty plea on his behalf.
A trial in the capital murder case has been set for Oct. 2, though that start date may be delayed.
Investigators say they relied in part on records from cellphone towers and on surveillance video of a car seen in the area of the King Road house on the night of the killings.
According to a police affidavit, in the early morning hours of Nov. 13 Kohberger's phone pinged near where he lived in Pullman, Washington, then pinged "southeast of the Kohberger Residence," which the affidavit said was "consistent" with the phone leaving his home and "traveling south through Pullman, WA," possibly towards Moscow, Idaho, just a few miles away. But a few minutes later, the phone "stops reporting to the network" for about two hours, which "is consistent with Kohberger attempting to conceal his location during the quadruple homicide," according to the affidavit.
The affidavit said phone records indicated Kohberger returned to the area of the King Road house where the four students were slain the morning after the murders. His phone was near the victims' house "on at least twelve occasions" before the murders and as far back as August, according to the affidavit.
"All of these occasions, except for one, occurred in the late evening and early morning hours of their respective days," the affidavit said.