BUFFALO, N.Y. -- As Black children growing up in Buffalo, Garnell and Raymond Whitfield recalled "the talk" their mother repeatedly had with them. It wasn't just about how to act around police officers, it was also about how to conduct themselves in stores.
"Before we ever went into a store, we got instructions: Don't touch anything, stay with me," Garnell Whitfield Jr., the retired Buffalo fire commissioner, told ABC News. "We'd go into stores and be followed, treated as if we were there to steal."
Even at checkout counters, their mother, Ruth Whitfield, who was born and raised in Mississippi during the Jim Crow era, was confronted with racism in Buffalo, they said.
"Lots of times, the people behind the counter, they wouldn't want to make contact with you. So, they would put your change on the counter, would try not to give you a bag," Garnell Whitfield said. "All those little things that maybe people didn't pay attention to, my mother paid attention to."
Ironically, they said, despite being mindful of everyday bigotry inherent in American society, their mother was murdered by a white supremacist while shopping in a grocery store.
In the aftermath of the racially motivated rampage a year ago this week at a Tops market on Buffalo's predominantly Black east side that claimed the lives of their mother and nine other Black people, the brothers founded the nonprofit organization, Pursuit of tRuth. Their mission, they said, is to fight a current rise in white supremacy across the nation and the whitewashing of African American history by bringing together groups that are tackling the issues.
"It's in honor of our mother and her innate ability to forgive and go on giving. That's what we're trying to do," Raymond Whitfield told ABC News.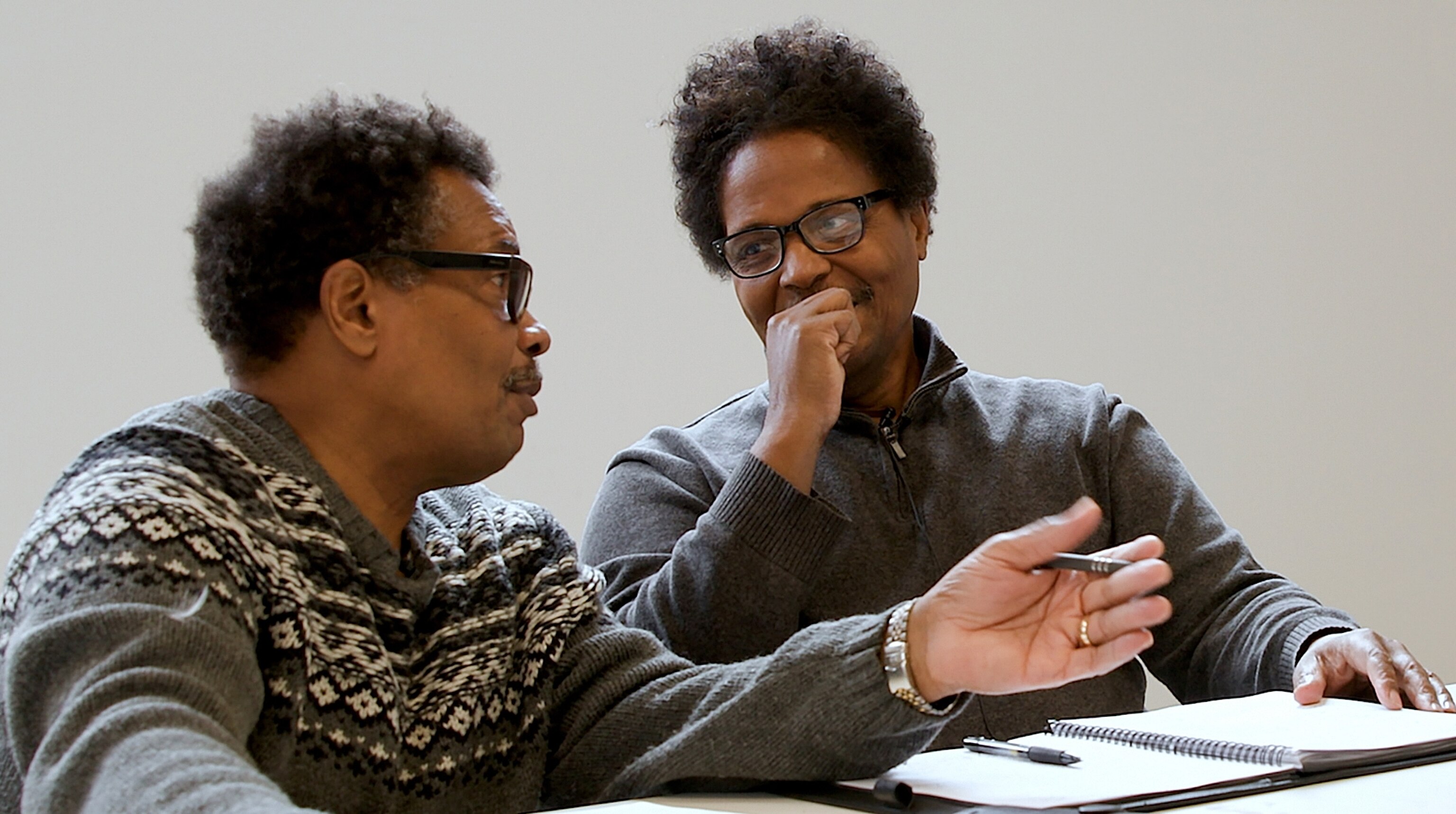 They launched their organization with a three-day conference in late April at SUNY Buffalo State University that drew experts and activists from around the globe, including Alice Wairimu, the U.N. special adviser on the prevention of genocide.
Buffalo Mayor Byron Brown, who was elected the first Black mayor of the city in 2006, called the Whitfield family "courageous" for hosting a "very important conversation" for a community still reeling from the racist store attack that occurred 10 blocks from his home.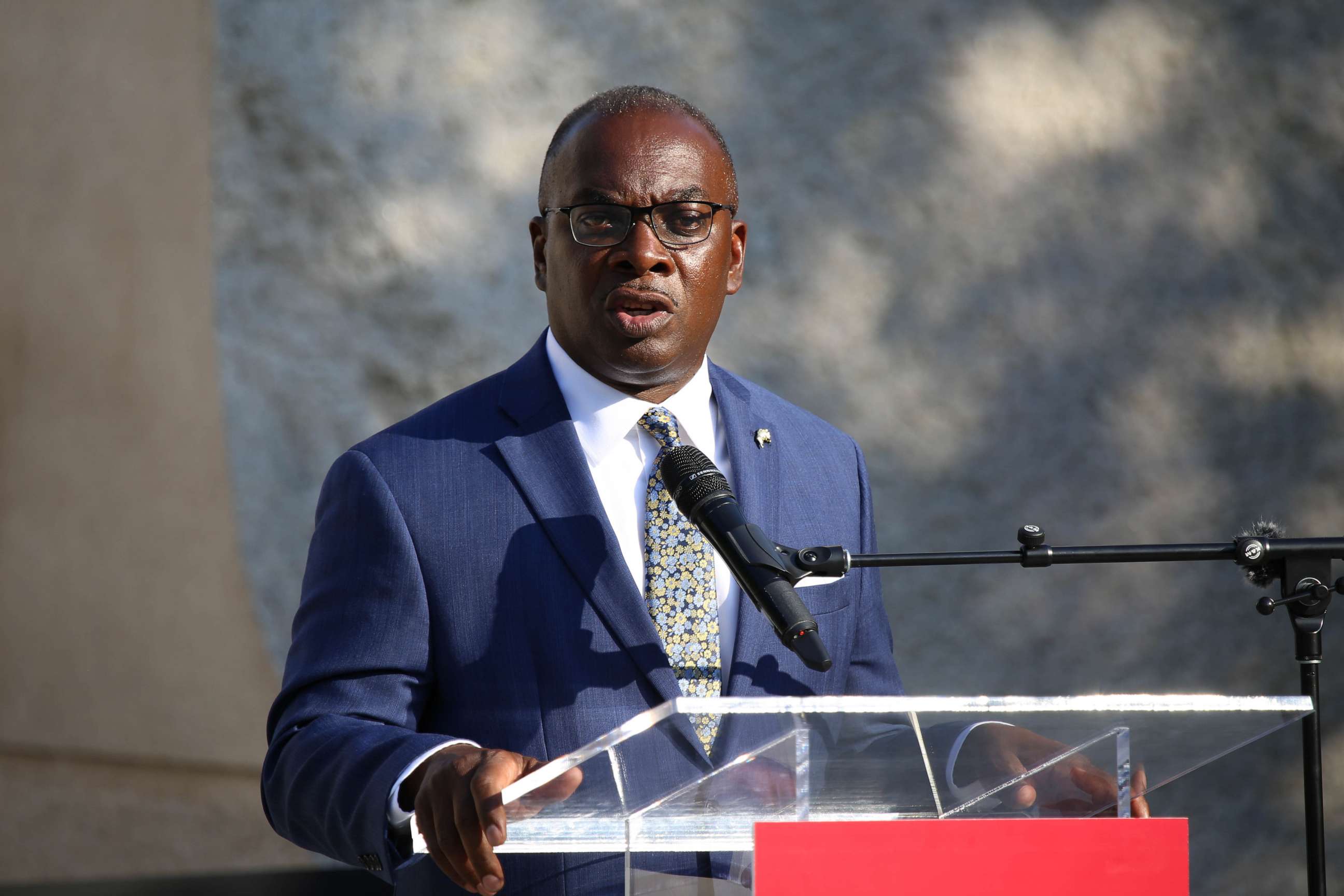 "I think it was even more meaningful that the conference was held by the family members of someone whose life was taken in the 5/14 act of domestic terrorism, the mass shooting perpetrated by a white supremacist," Brown told ABC News.
'Cancer of white supremacy'
Following the May 14, 2022, shooting, the Whitfield family decided to do whatever they could to ensure their mother and the nine others who were murdered did not die in vain.
Less than a month after burying his mother, Garnell Whitfield appeared before the Senate Judiciary Committee, giving emotional testimony and putting the elected leaders on the spot.
"Is there nothing that you personally are willing to do to stop the cancer of white supremacy and the domestic terrorism that it inspires?" he asked the committee members. "Because if there is nothing, then respectfully senators, you should yield your positions of authority and influence to others that are willing to lead on this issue. The urgency of the moment demands no less."
In the days after the shooting, the Senate blocked debate on the Domestic Terrorism Prevention Act. The legislation passed the House days earlier.
The number of reported hate crimes in the United States has been on a steady rise since at least 2015, when white supremacist Dylann Roof fatally shot nine Black parishioners at the Emanuel AME Church in Charleston, South Carolina.
In 2017, the FBI reported 7,175 hate crimes, a 17% jump from the previous year. That same year, avowed neo-Nazi James Fields Jr. deliberately rammed his car into a crowd of people counter-protesting a "Unite the Right" white supremacist rally in Charlottesville, Virginia, killing Heather Heyer and injuring numerous others. Fields received life sentences on both state and federal charges.
In 2021, the number of hate crimes nationwide rose 12% from the previous year to 10,840 and 64.5% of the 12,411 victims were targeted because of their race, the FBI reported. In 2022, white supremacist propaganda in the United States, including the mass distribution of flyers, soared to a record high with 6,751 incidents reported, an increase of 38% from the previous year, according to the Anti-Defamation League.
Payton Gendron, the teenage gunman in the Buffalo massacre, pleaded guilty to committing the murders and was sentenced in February to life in prison without the possibility of parole. He also became the first person in New York state to face a charge of domestic terrorism motivated by hate, for which he also pleaded guilty.
During his sentencing hearing, the 19-year-old Gendron, from predominantly white Conklin, New York, a three-hour drive from Buffalo, claimed he was brainwashed by online racist propaganda, saying, "I believed what I read online and acted out of hate."
Preserving the history of Buffalo attack
Besides tackling the issue of white supremacy, Garnell Whitfield said he and his brother started their organization to prevent the history of the supermarket mass shooting from being whitewashed.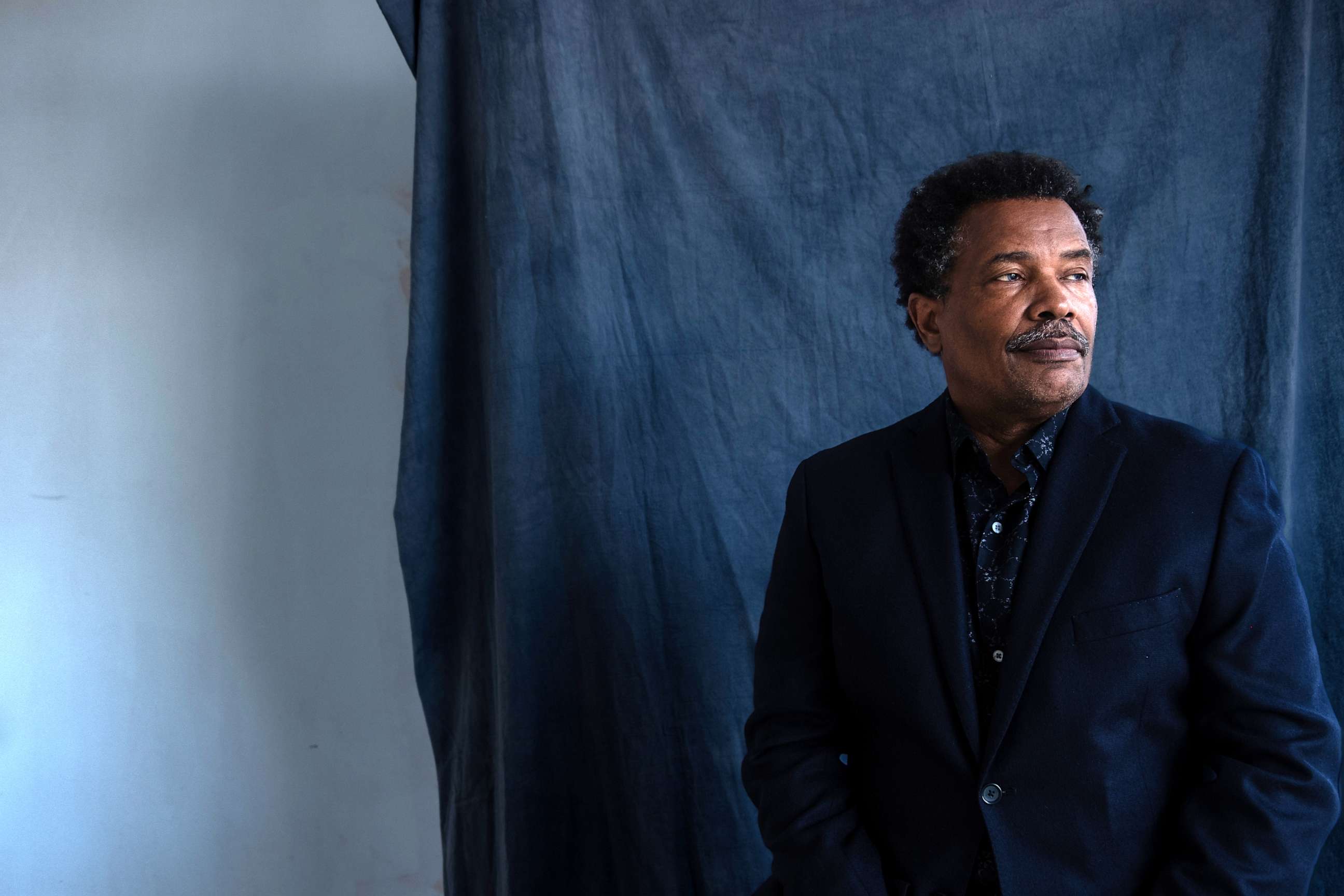 "One of the things we want to make sure happens is that history is recorded accurately and preserved, not just for this moment in time, but for future generations," he told ABC News, noting that in some parts of the nation, books on African American history are being removed from library shelves and African American studies are being banned from schools.
He said one of the reasons he and his brother partnered with SUNY Buffalo State University is because it is the largest producer of teachers in New York state.
Nearly 30% of the 5,464 undergraduate students at Buffalo State are Black, the highest of any school in the State University of New York system, according to the school's website.
"But in talking to them, they talked about their frustration of not being able to reach outside the world of academia, how they share papers and ideas within their world," Garnell Whitfield said. "They haven't had a whole lot of impact and not a lot of participation in the Africana studies program. If teachers aren't being taught that, how can we teach the students?"
Moving forward, he said he plans to use the inaugural event of his organization as a springboard to unite people in his cause.
"I'm interested in how we take advantage of the relationships we forged at the conference and coalesce around some actionable steps that we might be able to pursue," Garnell Whitfield said.
He said he was inspired by the keynote speaker at his conference, Jelani Cobb, the dean of the department of journalism at Columbia University.
During his speech, Cobb said the Buffalo attack was "predictable," tied to a "terrible logic that has replayed itself throughout our history."
"I believe that the battle over our future begins in the past," Cobb said. "But first we have to diligently and with great determination and resolve, refuse the attempts to redecorate history, such as to make it more appealing to individuals who never believed in our humanity in the first place."