Jason Lewis, the man accused of shooting 13-year-old Karon Blake outside his Washington, D.C., home earlier this month, has been charged with second-degree murder while armed, according to police.
Blake was shot and killed after an alleged interaction with Lewis, who said he saw Blake appear to be "tampering with" cars shortly before 4 a.m. on Jan. 7.
According to police, some of Blake's last words were: "I'm a kid, I'm a kid," and "Please don't, I'm sorry."
Lewis, 41, pleaded not guilty to the charge during a Tuesday afternoon court appearance. He will be held until his next court date on Feb. 13.
The family of Blake had been calling for criminal charges in the case.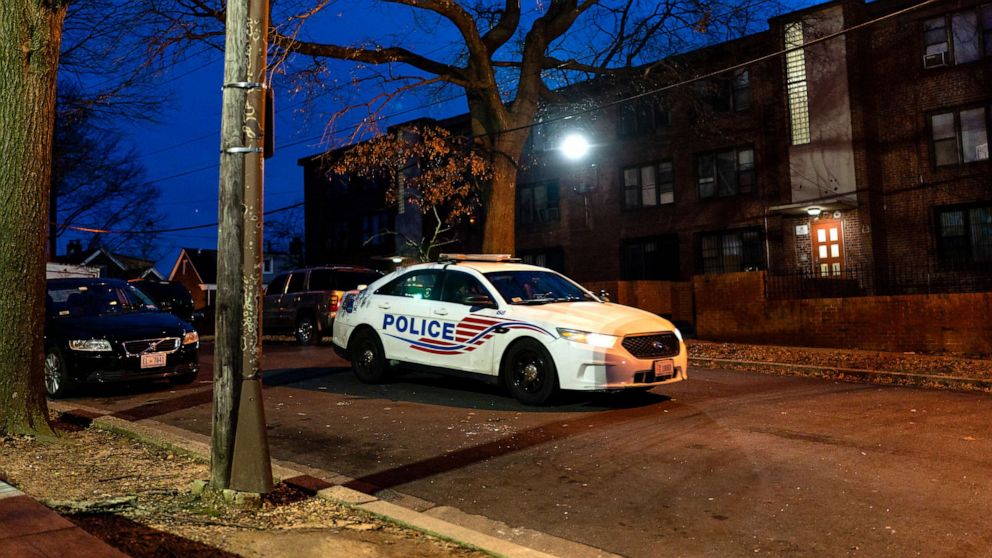 D.C. Police Chief Robert Contee said Tuesday that Lewis' initial remarks to law enforcement left out key details.
Police said Lewis initially told authorities that he went out of his home and fired a shot at a parked, stolen vehicle. After that shot was fired, Blake and an unidentified person ran toward Lewis, who was standing outside of his door on his property, Contee said, and Blake was then shot.
However, Contee told reporters Tuesday it appeared that Blake was actually trying to run back to the car and the other individuals who were with Blake then tried to drive away before crashing.
"The biggest grievance is that the first shot that was fired was actually fired and someone who was sitting in the vehicle was not an immediate threat to the person who fired the shot. So that in itself raises issues, right?" the chief said.
Prosecutors alleged in court Tuesday that Lewis shot at the two individuals with Blake, who went back to the stolen vehicle, which was not on Lewis' property, nearly striking one of the men. Moments later, Blake would be fatally struck.
In a video obtained by police, the individuals with Blake -- also believed to be teenagers -- were seen breaking into cars. It is now up to the U.S. Attorney's Office to decide what evidence will be released to the public.
"It appears that the young men that got out of the vehicle, they had flashlights," Contee said, and "they were peering into cars" on the block where Lewis lives.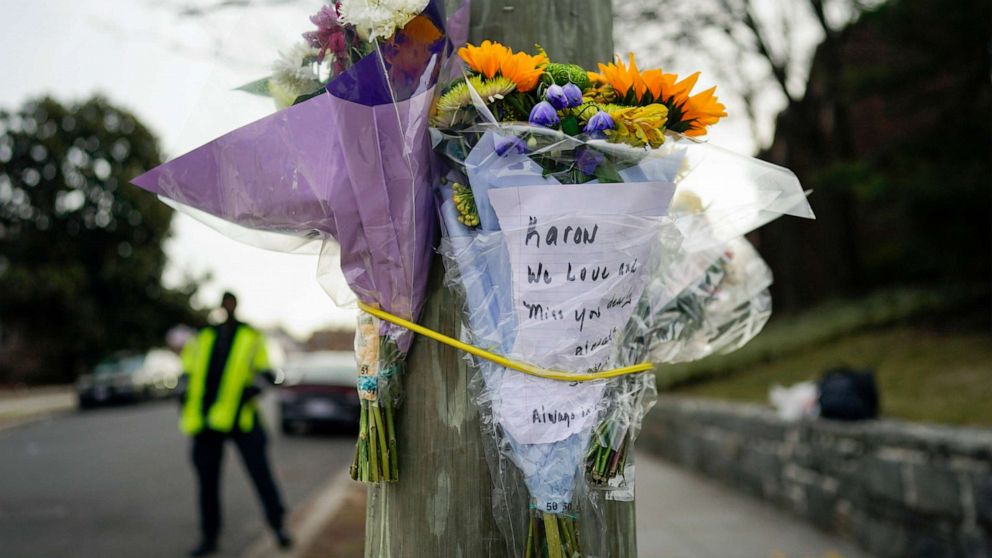 Lewis allegedly told police that prior to the shooting, he heard noises while lying in bed and went downstairs because he did not know if someone was trying to enter his home, according to an arrest warrant affidavit.
He allegedly told police he fired twice; however, police recovered three casings from the scene, according to the affidavit.
A witness told police they saw Lewis perform CPR on Blake, who was later pronounced dead at a local children's hospital, according to the affidavit.
D.C. Mayor Muriel Bowser said in the days following the shooting that Lewis was a D.C. government employee, but did not specify what department.
Bowser said that despite being mayor since 2015, she did not know the man personally. She said he was a long-time government employee. During her remarks, she noted that the body-worn camera from the police officer's response would not be released as the investigation continues.
"It's a horrible situation," Bowser said on Jan. 11. "And we had a 13-year-old that died and we don't have all the facts and the people who are responsible for gathering the facts [and] make charging decisions are doing it just as fast as possible. And so that is a very uncomfortable place we're at but it is also the necessary place to get to just decisions."
Sean Long, Blake's grandfather, told ABC News on Jan. 13 that the shooter should have called police instead of taking the law into his own hands.
"Everybody sneaks outside. Everybody go outside. Everybody do bad things," Long said. "But that don't mean that you're supposed to be killed. They don't mean that somebody supposed to put a gun on you. That don't mean cause you touch a car someone look out their window and shoot you."
The gun allegedly used in the incident was a black Smith and Wesson M&P .40 caliber semi-automatic pistol, according to the affidavit. Lewis' gun was registered, according to police.
If convicted, the commission of second-degree murder while armed with a gun includes a 10-year mandatory minimum sentence in addition to the penalty for second-degree murder.
The police chief appealed to the individuals with Blake that night to come forward and provide more details on the case.
ABC News' Teddy Grant contributed to this report.