Retired U.S. Army captain Florent Groberg joined "The View" Friday to tell the incredible story of how he earned the highest distinction a soldier can receive: the medal of honor.
It was Aug. 8, 2012 when he was leading the security detail for a group of high-ranking military officers. He was responsible for the safety of 28 coalition and Afghan National Army (ANA) personnel, including several principals: two brigade commanders, two battalion commanders, the brigade command sergeant major, a battalion command sergeant major and an ANA battalion commander.
The group was targeted on its way to a meeting that Groberg, who is now 35 years old, said had been happening every week for years in Asadabad, Afghanistan.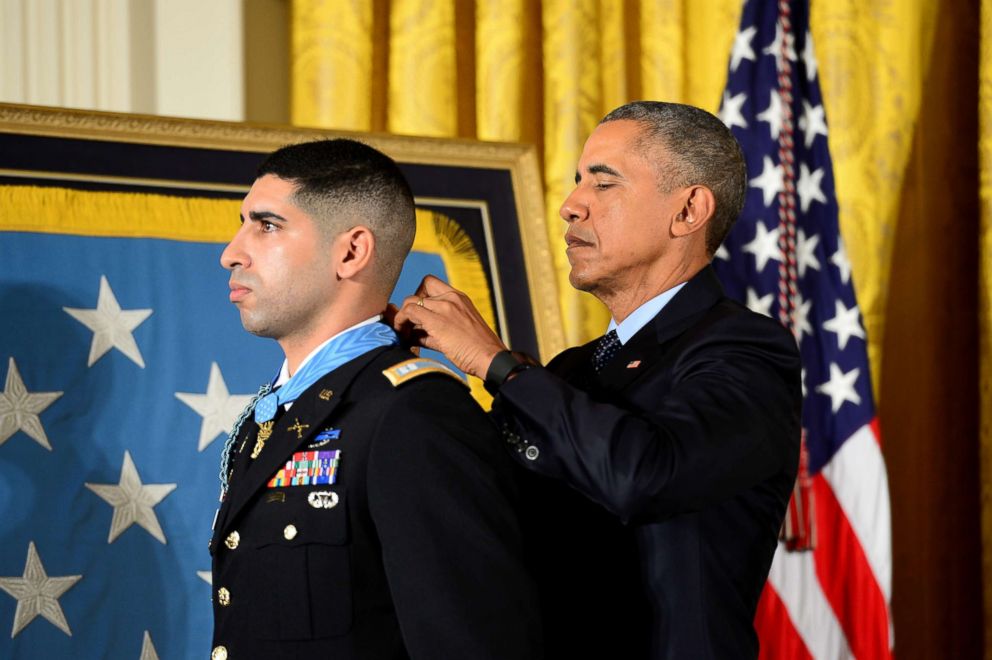 "They came at us with two suicide bombers," he said. "I couldn't see a weapon so I could not personally engage him [with] my personal weapon, but I was the closest to him. So at that point I started screaming at him and I sprinted toward him. I hit him across the chest real hard, realized he was wearing a suicide vest... and I grabbed him, yelled 'bomb!' and threw him as far away as possible as quickly as possible."
Groberg said he made that split-second decision "because I had one mission that day."
"People ask why you do such an act, why do you run toward danger. It's because it's our job. I took an oath," Groberg said. "I had a responsibility and I told [a high-ranking officer's] wife I'd take him home. On that specific day, if that meant that I didn't come home and he did... that's a good day at work."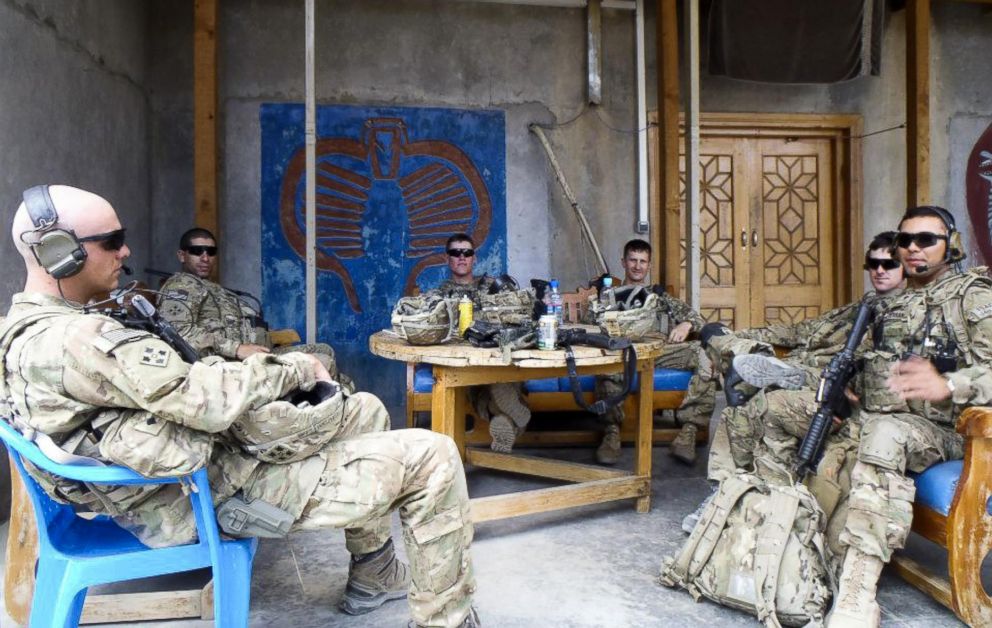 Groberg lost 50 percent of his lower calf and is now officially deaf in his left ear. He also suffered a severe concussion from the blast.
"I think that's the scariest part. When you can't count," Groberg said. "About week three, they brought in pictures of a giraffe. And I just couldn't tell. I mean, I knew what it was, but I couldn't tell the lady this was a giraffe. ... Look, I've never been great at math, but she asked me how many quarters are in a dollar, and I couldn't put that together."
Still, the hero said his "injuries are very minimal compared to thousands" of other veterans.
"My brain and my mind wasn't right, but it healed," Groberg said. He was treated for nearly two years at Walter Reed National Military Medical Center.
Groberg said he stands by his decision but still struggles with regret for his fallen friends: "I would do it again, and I would try to be better," he said, mentioning that four other soldiers didn't come home from that fateful day.
U.S. Army Command Sgt. Maj. Kevin J. Griffin, 45, U.S. Army Maj. Thomas E. Kennedy, 35, U.S. Air Force Maj. Walter D. Gray, 38, and Mr. Ragaei Abdelfattah, 43, died in the attack.
"So when I was in the hospital ... When they close the doors at night, all I could think of was what could I have done better to bring them home?"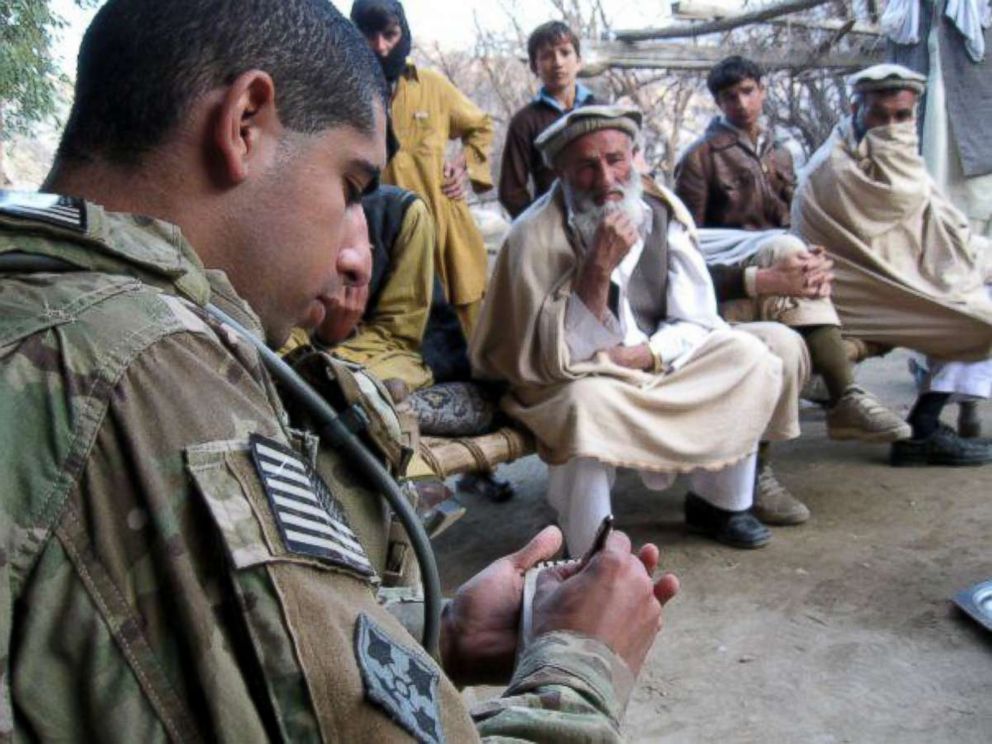 Groberg was awarded the Medal of Honor by President Obama in November 2015. At the ceremony, the president said, "On his very worst day, he managed to summon his very best. That's the nature of courage."
Groberg, an immigrant from France, became a naturalized citizen at 17 and decided to join the Army only a couple of years later.
He said his decision to serve in the military was "personal, obviously for many reasons." One them them: When he was 13 years old, his family in Algeria was targeted by the Armed Islamic Group of Algeria.
"They killed my uncle," Groberg said. "They shot him, they beheaded him, and dismembered him and sent him back to my family. So I was probably 13 years old at the time and that really had an impact on my life."
He was a freshman in college when the terror attacks of Sept. 11, 2001 rocked the country. Because of that, he said, "I really realized my duty as an American, and to earn a right to call myself an American, was to go fight for my country when we're attacked."