Meghan McCain said she's "surprised" that the White House aide who made disparaging comments about her father has not been fired.
"The thing that surprises me most is ... I don't understand what kind of environment you're working in when that would be acceptable and you can come to work the next day and still have a job," McCain, a co-host on "The View," said today on the show.
McCain was responding to comments made by White House communications aide Kelly Sadler, who dismissed Sen. John McCain's opposition to the confirmation of Gina Haspel as CIA director by saying, "It doesn't matter, he's dying anyway."
Sen. John McCain, R-Arizona, is battling glioblastoma, a brain cancer.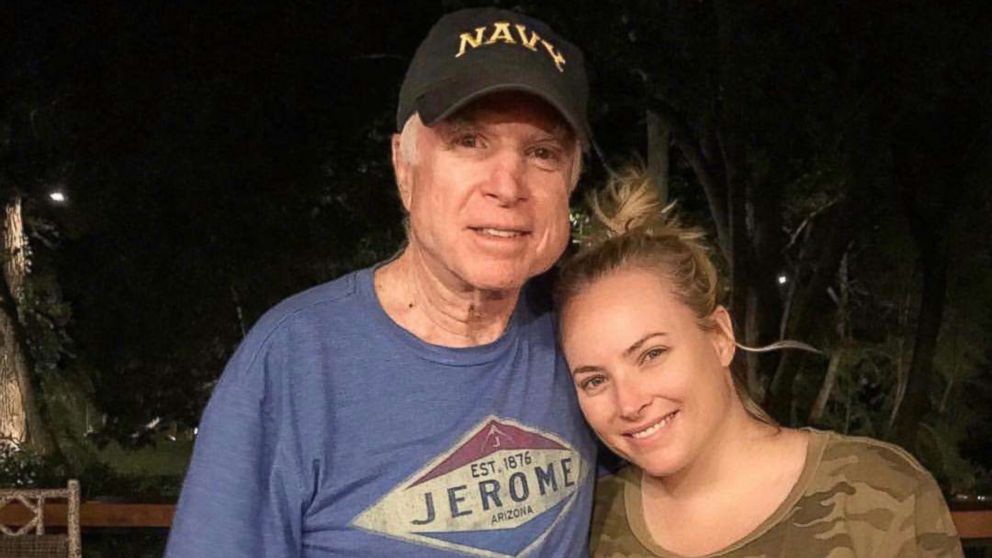 His daughter today addressed Sadler, "Kelly, there's a little news flash ... We're all dying. I'm dying; you're dying. We're all dying."
Meghan McCain also spoke about her family's reaction to Sadler's comments. "Don't feel bad for me or my family. We're really strong," she said.
"There's so much more love and prayer and amazing energy being generated toward us than anything negative at all," McCain said. "And I feel so blessed. My dad's actually doing really well right now, and I believe in the power of prayer and I think it's helping."
She added, "Since my dad's been diagnosed - it's almost a year, July 19, I really feel like I understand the meaning of life, and it is not how you die. It is how you live, and I always have had something to believe in. My dad's about character and bipartisanship and something greater than yourself and believing in this country and believing in the fact that we as Americans can still come together, and that's something I grew up in and feeds me every day."
"I'm not scared of death anymore. I'm just not," she said.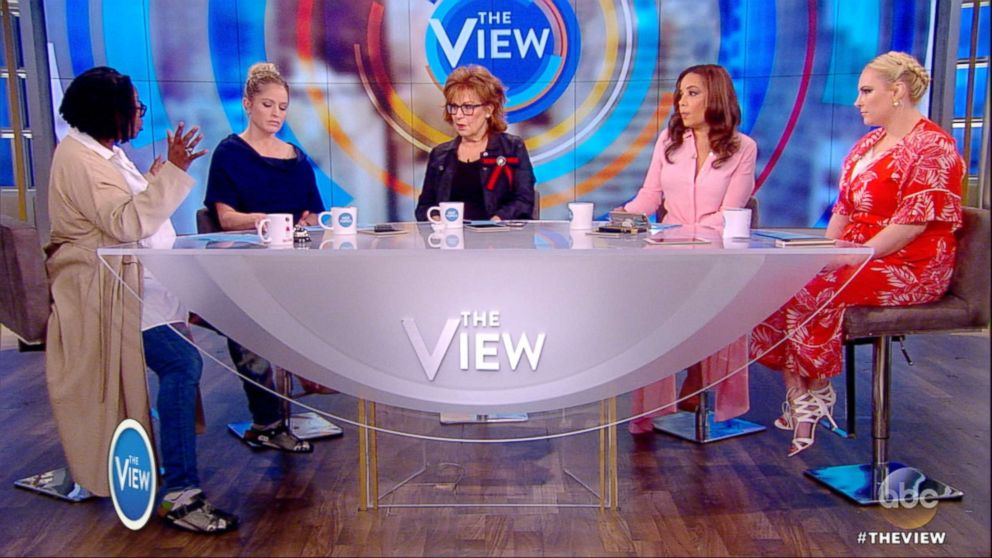 The other co-hosts on "The View" slammed Sadler's comments as well, including Whoopi Goldberg, who suggested that the remarks may be seen as acceptable because of the behavior of President Donald Trump.
"I guess the fish stinks from the head because it's easy to say something like that and not think, 'Ooh, that is a wrongheaded comment,'" Goldberg said.
"Unfortunately, you are under someone who does this, and this was not the only despicable thing done," Goldberg said.
This is not the first time that co-host McCain has had to respond to disparaging comments about her father's health in recent months.
In February, Trump made a veiled remark about Sen. McCain and the 'thumbs down' vote he made against the Republican plan to repeal Obamacare. At the time, Meghan McCain said that the jab was "incredibly hurtful."
The conversation on "The View" today also touched on comments made by an interview guest on a Fox Business Network program, who called the senator "a songbird," in reference to the torture he underwent during his years as a prisoner of war in Vietnam.
Meghan McCain responded, "At some point when you're tortured everyone breaks."
"My father's legacy will be talked about for hundreds and hundreds of years," McCain said. "These people? Nothing burgers."