Two South Carolina sheriff's deputies who were transporting a pair of mental patients in a van that was overcome by flood waters -- drowning the two women, who were chained in the back of the van -- have been placed on administrative leave, authorities said on Wednesday.
Horry County Sheriff Phillip Thompson identified the deputies as Stephen Flood and Joshua Bishop.
"We are sorry," Thompson told ABC affiliate WPDE, moments after the bodies were recovered and with tears in his eyes. "We take a lot of pride in what we do. We work hard to protect and serve our citizens. We are just so very sorry this event has taken place."
The bodies of Windy Newton, 45, of Shallotte, N.C. and Nicolette Green, 43, of Myrtle Beach, were taken to Charleston, South Carolina, for an autopsy, the Horry County Sheriff's Office said in a statement Wednesday, according to WPDE.
The women were being transported following involuntary commitments by a physician, according to the sheriff's office. They were on Highway 76 in Conway, South Carolina, when the roadway was washed out, the released stated.
The deputies who were transporting the two women to a different facility in South Carolina were saved, local law enforcement officials told ABC News late Tuesday.
The sheriff's office is "pleased" that the victims' bodies were recovered, thanking all of the responding agencies for their efforts.
The deputies who were in the van tried to extricate the patients, but, due to rapidly rising floodwaters, were unable to open the van's doors to reach the shackled women, according to a statement from County Sheriff Phillip Thompson. Rescue teams responded in time to save the deputies.
The coroner in neighboring Marion County confirmed the two deceased patients were female, and the South Carolina State Law Enforcement Division is investigating the incident, according to the statement.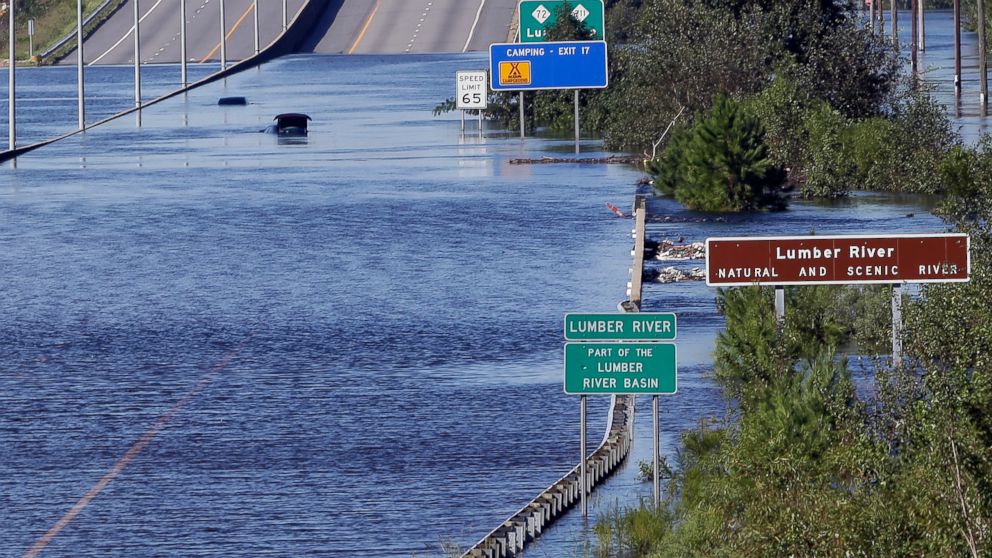 "Tonight's incident is a tragedy," Thompson said in the statement. "Just like you, we have questions we want answered. We are fully cooperating with the State Law Enforcement Division to support their investigation of this event."
The patients were being transported from Loris Hospital Waccamaw Center for Mental Health to McLeod Health, which runs multiple facilities in the region, according to WPDE.
The incident happened in the area of the Little Pee Dee River, which branches off from the Lumber River, in Mullins, South Carolina. The Lumber River overflowed its banks following the record rains dumped by Hurricane Florence.
ABC News' Julia Jacobo, Darren Reynolds and Louise Simpson contributed to this report.