The city deputy marshal who handcuffed a teacher this week during a Louisiana school board meeting should be trained, the teacher said.
"He needs training," Deyshia Hargrave, who teaches at Rene A. Rost Middle School in Kaplan, Louisiana, told The Associated Press Thursday before a rally in her behalf. "Whether he needs to lose his job, I don't know."
Hargrave was handcuffed and taken into custody Monday after being removed from the meeting, where she raised issues about the Vermilion Parish School System superintendent's new three-year contract that includes a raise, ABC Lafayette, Louisiana, affiliate KATC-TV reported.
Hargrave has said teachers haven't had a raise in years, according to KATC.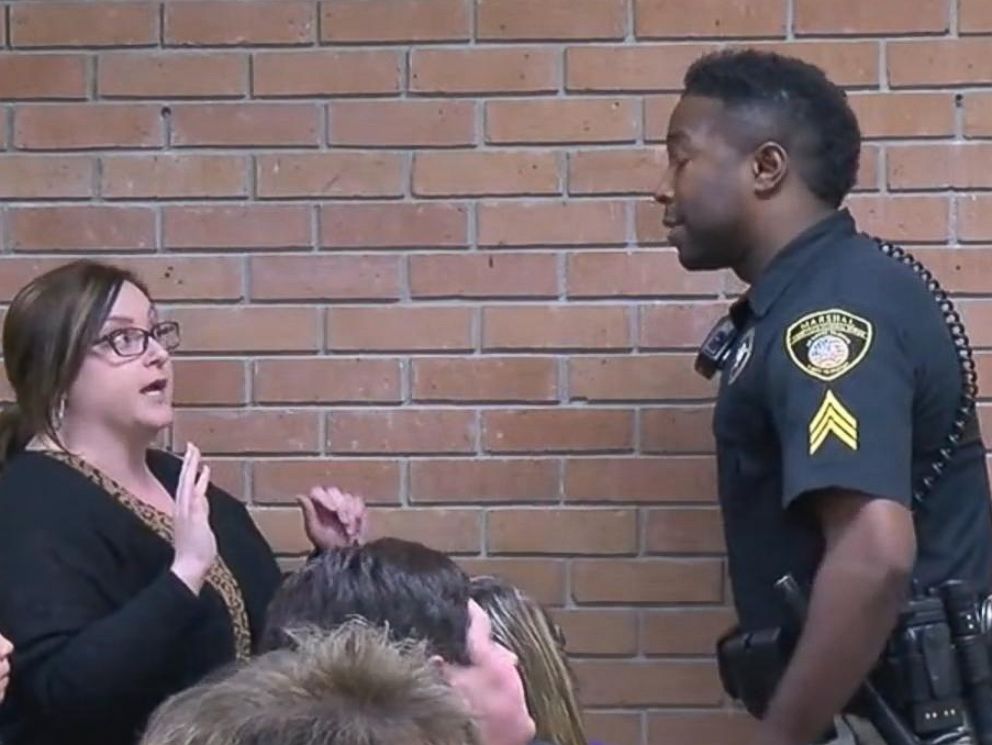 Deputy Marshal Reginald Hilts had been hired by Abbeville City Marshal Jeremiah Bolden because the school board needed a school resource officer, city attorney and prosecutor Ike Funderburk told ABC News today. Bolden did not immediately respond to ABC News' request for comment. ABC News has been unable to reach Hilts.
Hilts confronted Hargrave during the meeting, asking her to sit down or be removed, according to KATC. Hargrave left on her own but the dispute between her and Hilts escalated outside the meeting room.
The middle school teacher is seen on video screaming from the ground and being handcuffed by Hilts.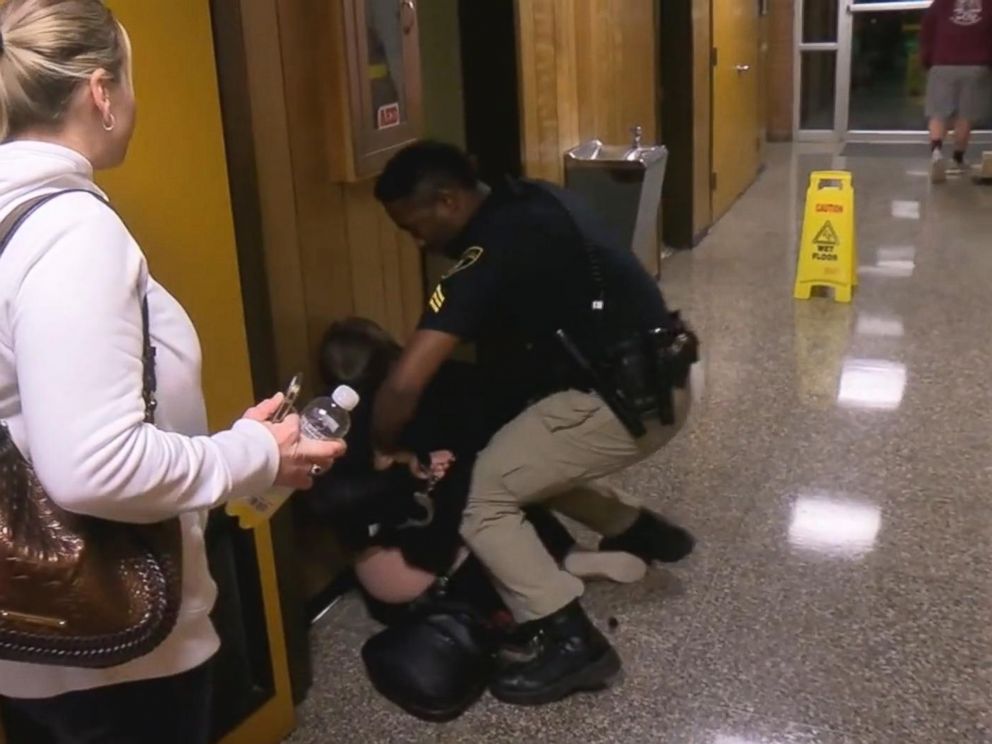 Hargrave was arrested by the Abbeville Police Department but Funderburk, the city attorney and prosecutor, told KATC that after watching the video, he will not prosecute Hargrave.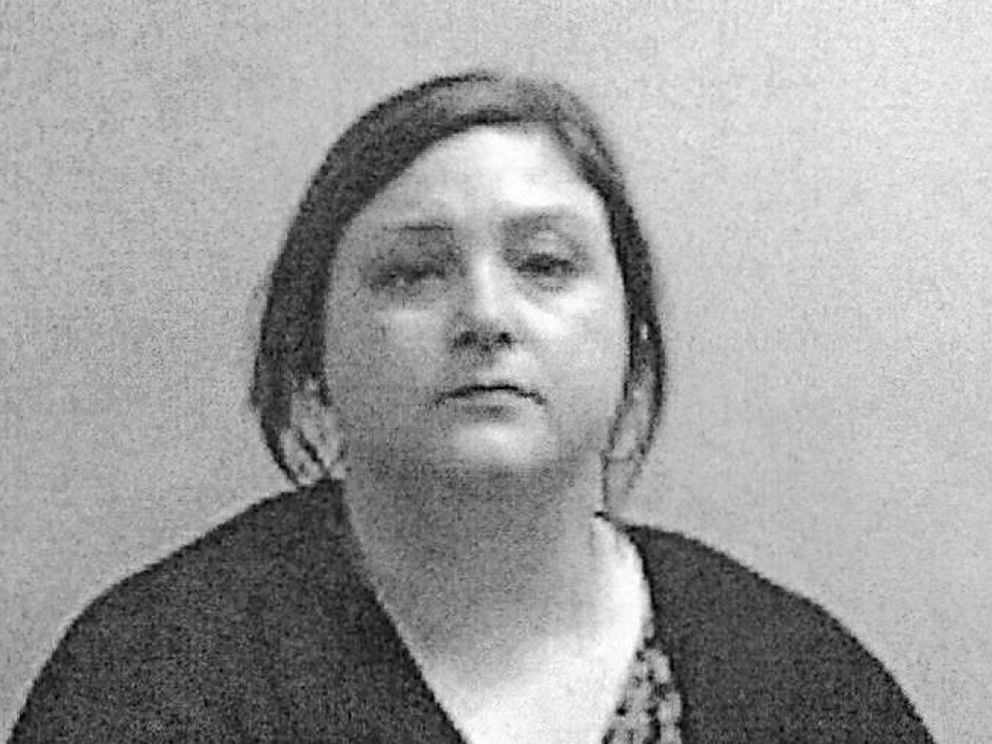 Hilts was sued in 2011 for excessive force when he was a police officer, court documents obtained by ABC News show. A man accused him and another officer of pushing him against a building and banging his head on a concrete slab, seriously injuring him, including breaking multiple ribs, the lawsuit states. According to the lawsuit, the man told officers they were enforcing grass maintenance rules on the wrong property. The suit was settled in 2016.
Asked by the AP whom she blames, Hargrave names School Board President Anthony Fontana, who she thinks should resign.
Fontana did not immediately respond to ABC News' request for comment.
Fontana told KATC earlier this week he thinks the incident was a "set up," claiming the other board members "have been committed to getting rid of the superintendent."
Fontana also defended the actions of the officer in the interview with KATC.
"If a teacher has the authority to send a student, who is acting up and she can't control, out of the classroom to the principal's office, under our policy we have the same rules," Fontana said. "We have certain rules: Three-minute speech, it has to be civilized, it can't get off target, it has to be related to the issue before the board. That's not what was happening last night.
"The marshal did his job," Fontana added. "He was taking her out. He wasn't arresting her. He was escorting her out, telling her, 'Don't come back tonight.' It escalated out in the hall and she ended up getting arrested."
At the rally Thursday, Hargrave said, "On Monday night I attended that school board meeting with the intent to best serve my students and our community," but instead she "was treated with shocking disrespect."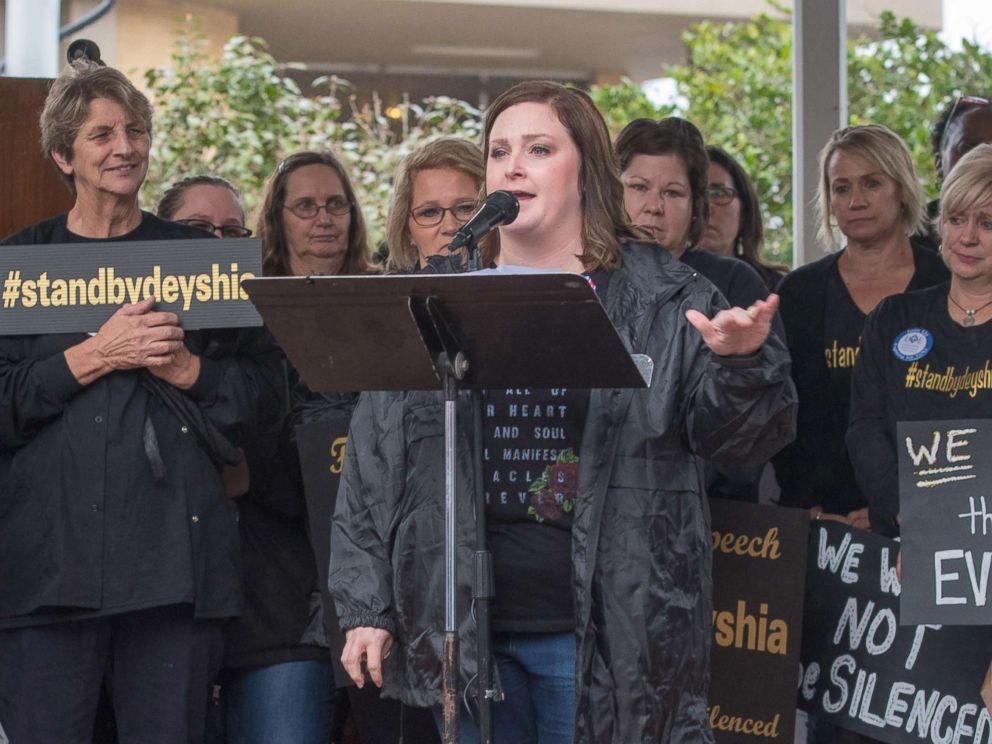 "I want my daughter and my students to be proud of me. I want them to see past the handcuffs and the arrest and I want change to come from this," she said, encouraging people to still attend school board meetings.
"The more of you that show up and go, the less of this kind of stuff will happen," Hargrave said. "I hope and pray my experience will empower you. ... You have a voice."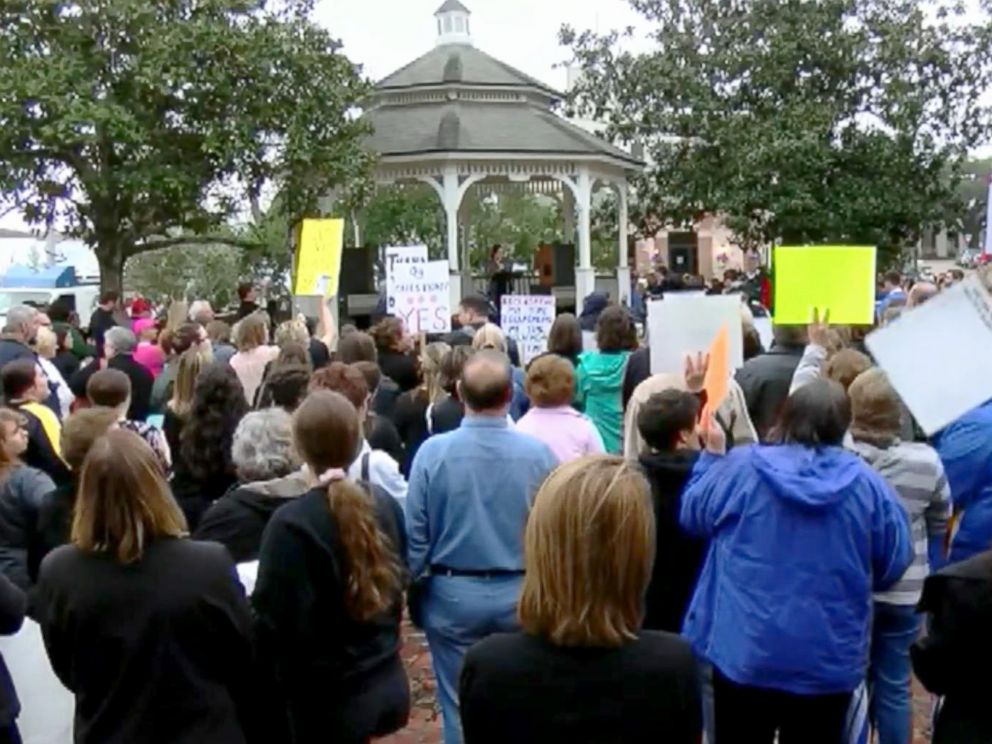 Hargrave added in the interview with the AP that she the thinks a lawsuit will be filed from this incident because "I clearly feel my First Amendment rights were violated."
She is supported by the Louisiana Association of Educators (LAE) and Vermilion Association of Educators who hosted Thursday's rally, as well as the American Civil Liberties Union of Louisiana, which called Hargrave's arrest "unacceptable" and warned that it raises "serious constitutional concerns."
But Superintendent Jerome Puyau, whose raise was being questioned by the teacher, defended the Hilts' actions in an interview with KATC.
"Our people know what to do," Puyau said. "And when it happened, that person, that marshal, acted in what we asked him to do."
The Associated Press contributed to this report.